Grapefruit Negroni with Rosemary is a simple twist on the classic drink. This variation retains the hallmark bitter-sweet taste of the original cocktail but with a little extra citrus bite. The rosemary lifts the overall aroma of the drink beautifully.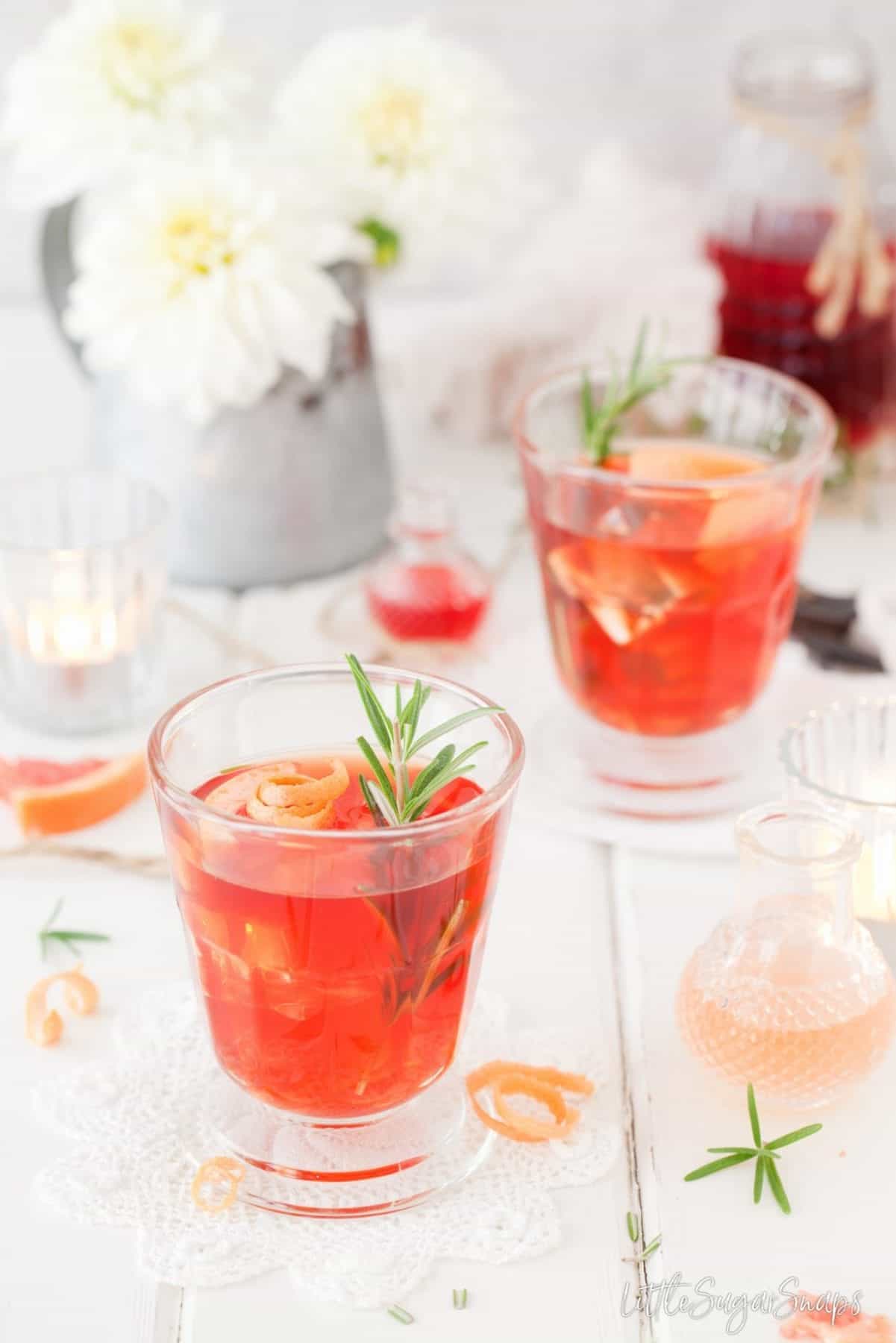 I'm always on the lookout for twists on the classic Negroni cocktail since it's my all-time favourite Friday night drink of choice. Friday night is usually cocktail night at my house. I say usually because more recently this tradition has been interrupted by the social lives of my growing children. But I'm clinging onto my long-standing, start of the weekend, tradition for dear life. Even if that means a late night shake or stir once I can finally call time on the working week.
A short while ago I visited Gdansk with my best friend (Hi Jo – again) and came across a Campari cocktail with grapefruit. I can't recall all of the details of the drink, but as soon as I tasted whatever I'd ordered, it soon became apparent that a Grapefruit Negroni should be the next port of call in my Friday night cocktail making storm. Bittersweet Campari and grapefruit – really, it's so blindingly obvious when you think about it.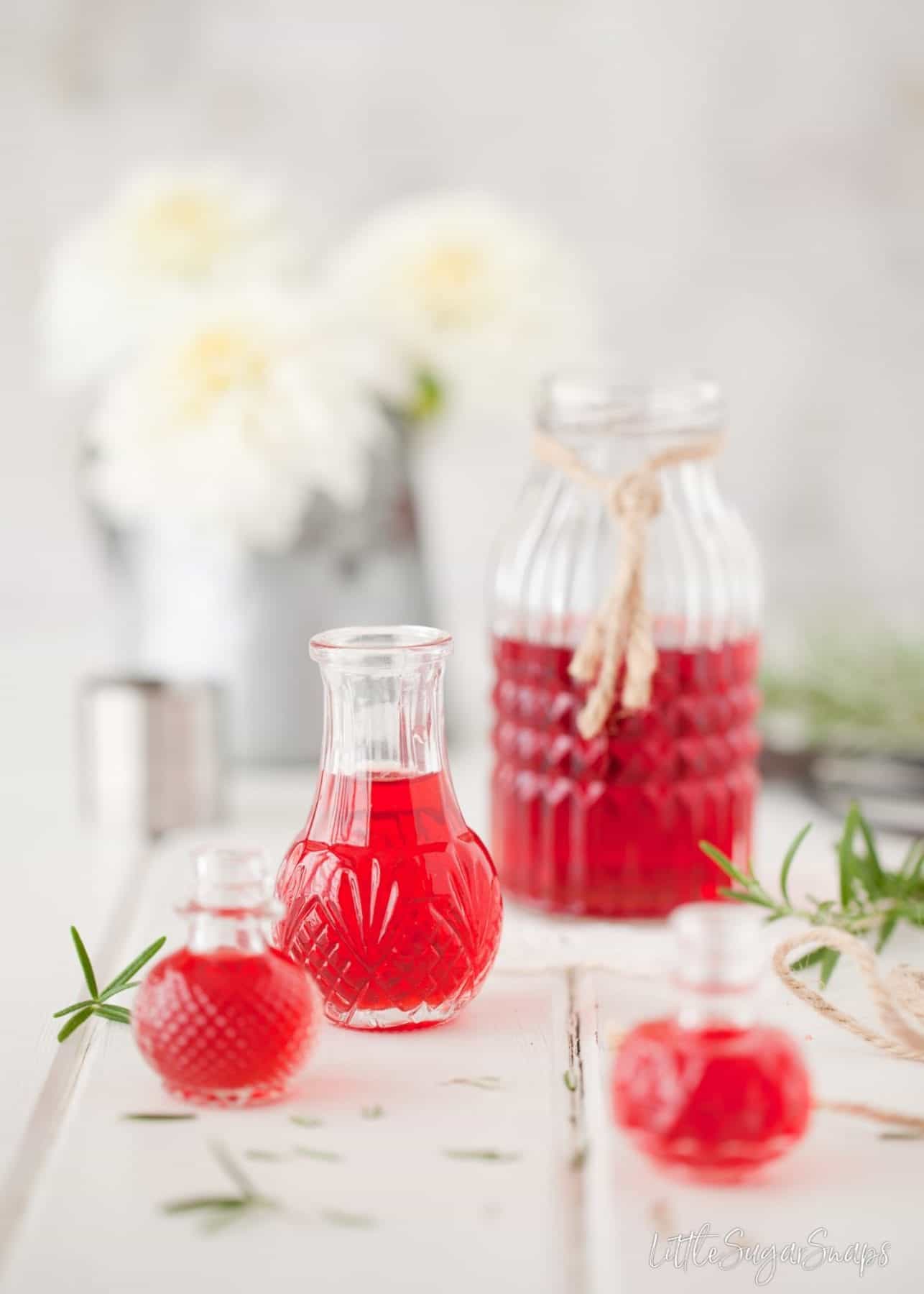 When I make a cocktail I'm always careful not to make it too sweet. It's a personal preference but I do not enjoy sugary drinks very much. Unless the drink just happens to be a hot chocolate.
When it comes to alcoholic drinks though, I lean towards dry, bitter options.
I'm also a stickler for traditions (hence why I'm clinging on like a leech to my Friday evening ritual). As far as the Negroni goes, this means that any tinkering with the base recipe has to be well thought out. The classic mix of Campari, gin and sweet Vermouth manages to be bitter and dry with just a hint of underlying sweetness.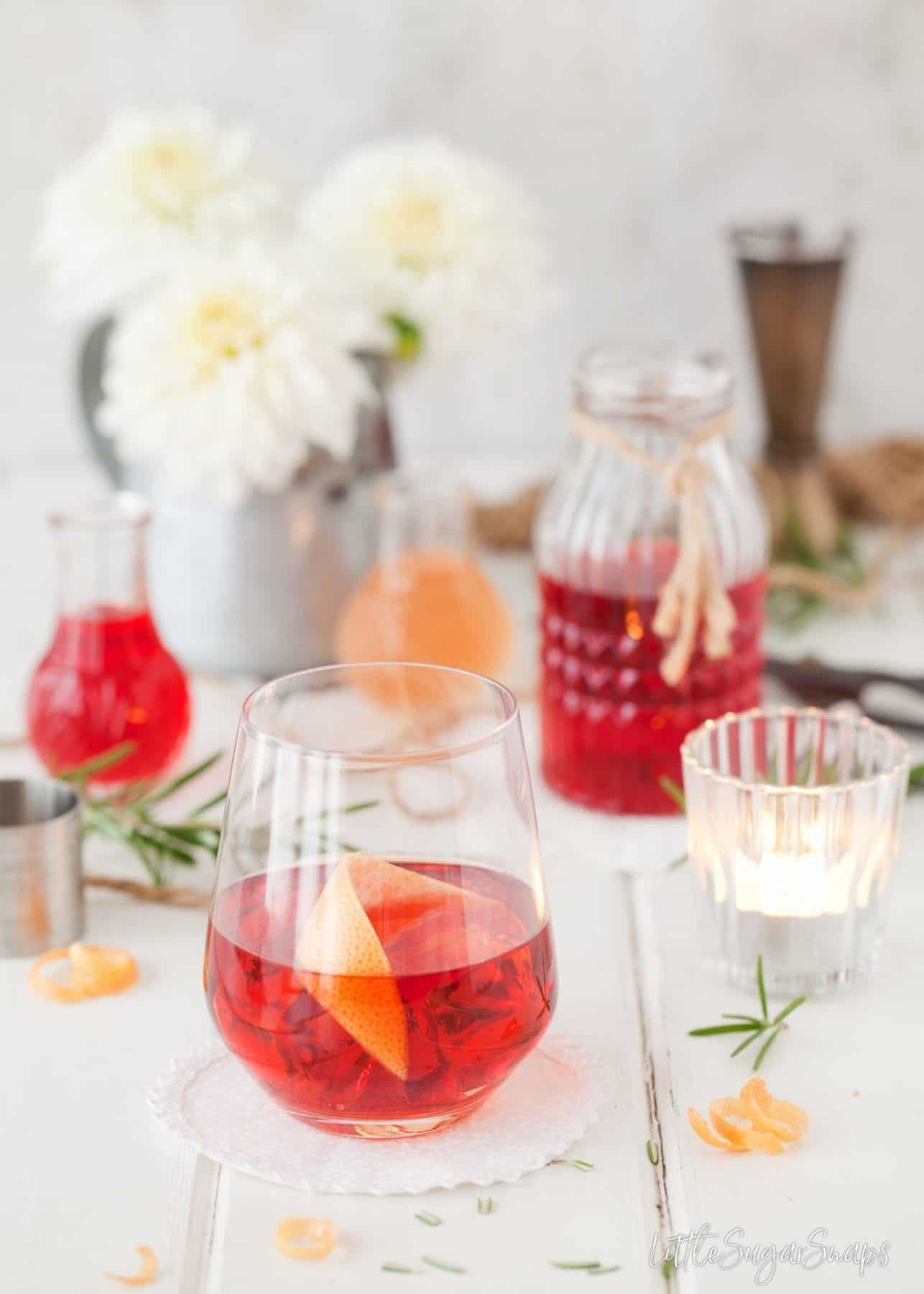 I feared that adding straight grapefruit juice to this blend would upset this fine balance, leading to an overly sharp mistake. So my next thought turned to grapefruit syrup. I was also mindful that a typical syrup, with 50:50 sugar and juice could introduce too much sweetness. I really wanted the sharp citrus flavour to shine through in this Grapefruit Negroni. So the next logical step lead me to reduce some of the sugar in the syrup.
Jackpot.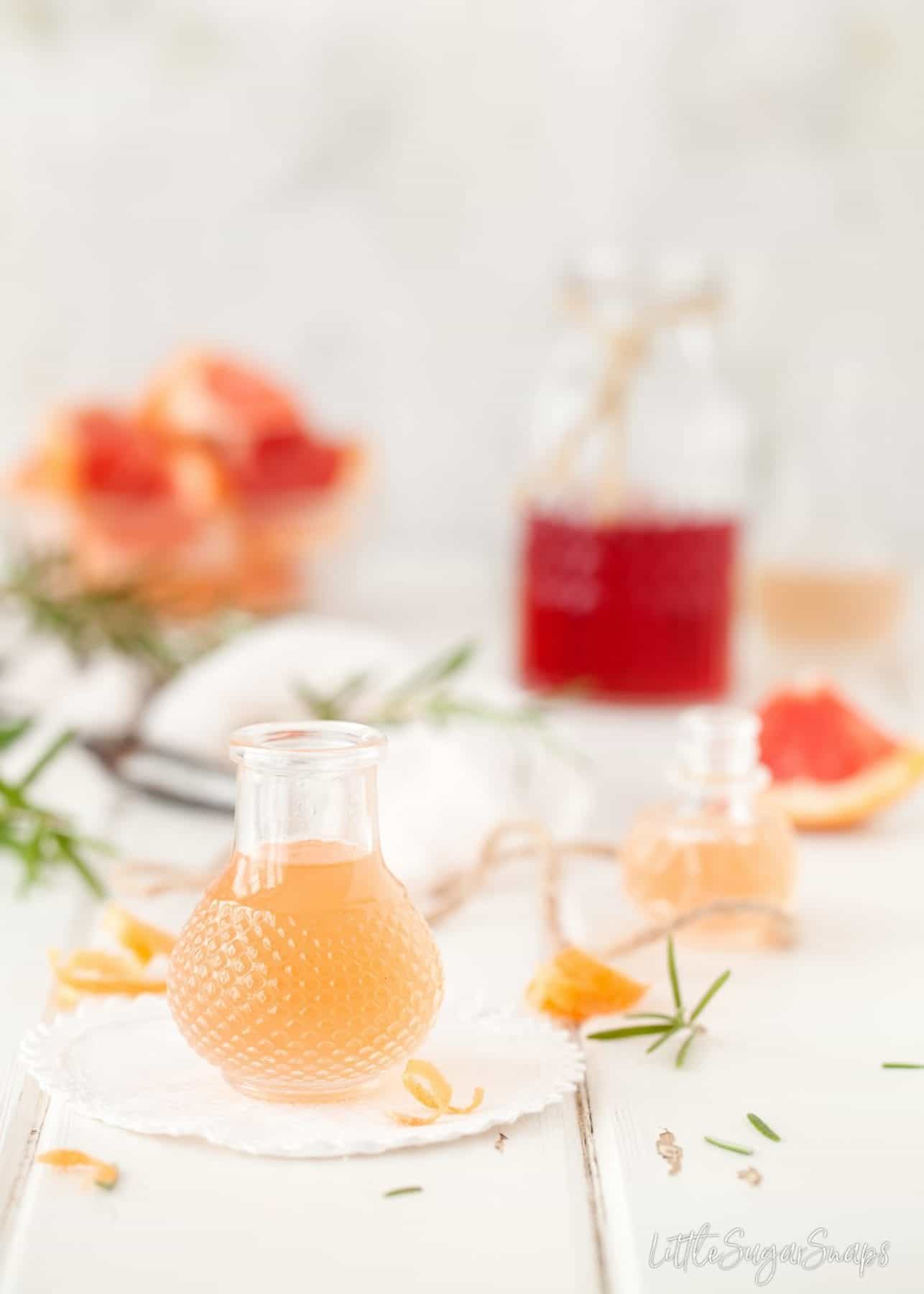 Just to add a little extra interest to this Grapefruit Negroni, I've introduced a tiny hint of rosemary. It's very mildly there in the syrup and a fresh sprig, to garnish the drink, alongside a generous curl of grapefruit rind lifts the aroma of the cocktail wonderfully.
If you're after a simple alternative to the classic cocktail give this Grapefruit Negroni a spin. It retains the same bitter-sweet qualities as the original, but with a little more citrus attitude. You can grab the recipes for the syrup and the Negroni below.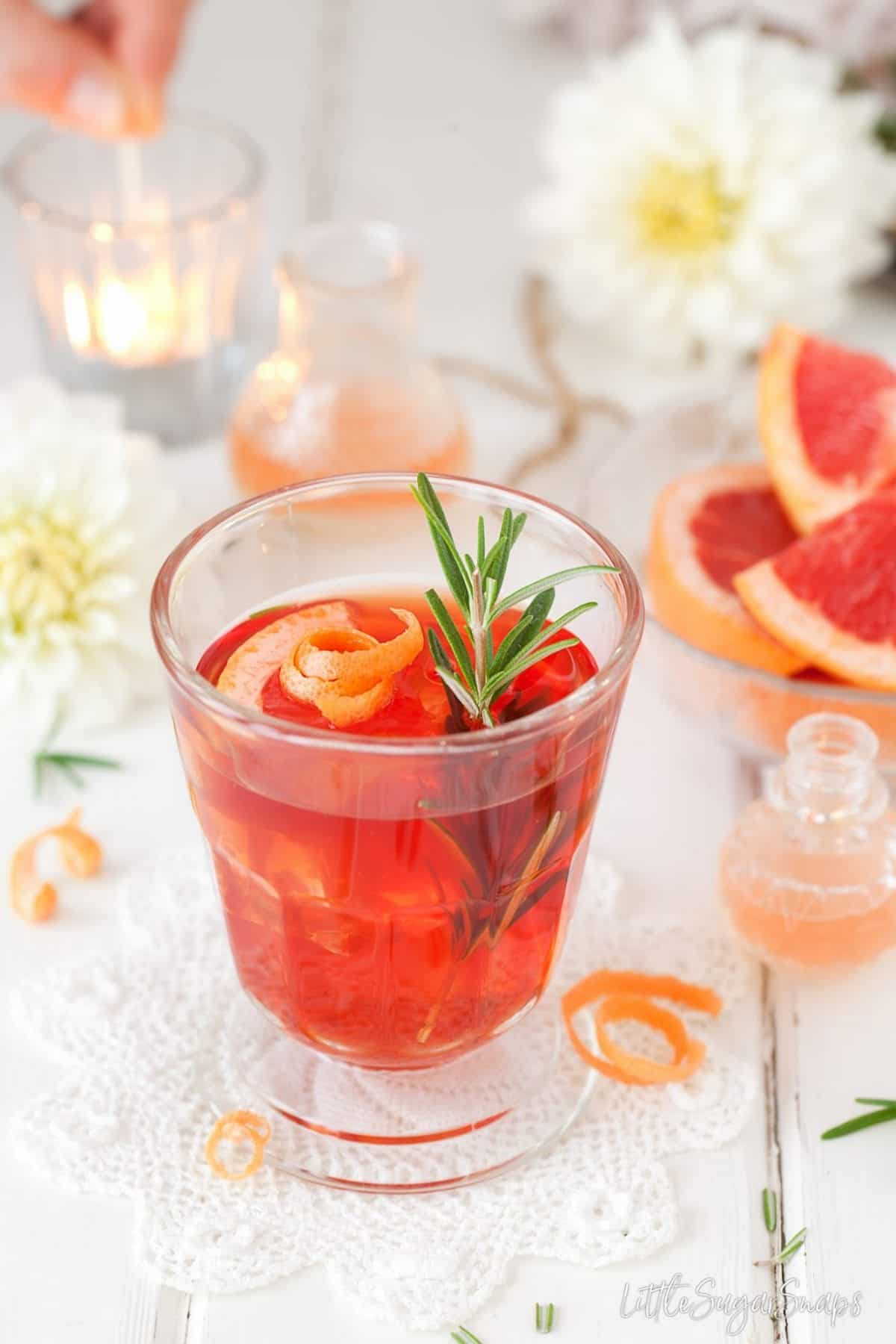 PS have you spotted the theme – whenever I go away with my best friend I usually come back inspired to make a new cocktail.  Here's another example.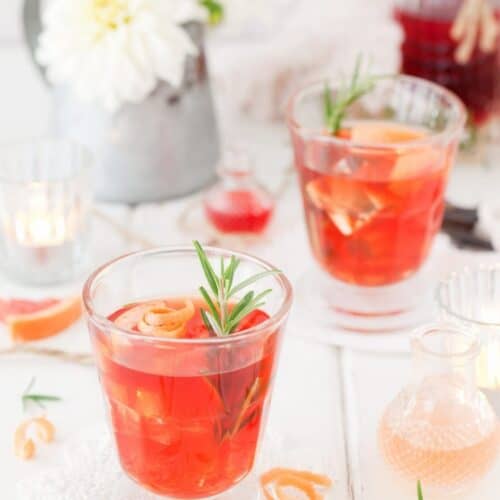 Grapefruit Rosemary Syrup
Try this simple to make Grapefruit Rosemary syrup out in cocktails. It's great in a Negroni.
The rosemary adds just a tiny hint of herbal flavour to the syrup and can be left out entirely, depending on your preference.
Keyword:
grapefruit rosemary syrup, grapefruit syrup, simple syrup
Ingredients
100ml

/

Red or pink grapefruit juice (approx juice of 1 fruit)

75

g/ 1/3 cup

White sugar

2

strips

Grapefruit peel

1

Large sprig fresh rosemary (optional)
Instructions
Put all ingredients into a small saucepan and heat gently to dissolve the sugar then bring to boiling point

Remove from the heat and leave to infuse for 30 minutes

Strain through a fine-meshed sieve, decant into a bottle and store in the fridge for up to 1 month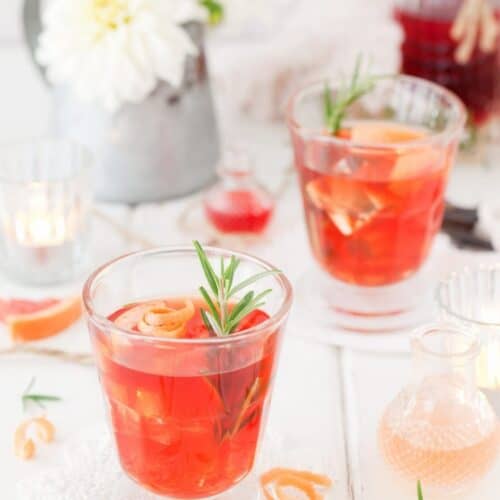 Grapefruit Negroni with rosemary
Keyword:
campari, campari cocktail, campari drink, grapefruit negroni, negroni
Ingredients
15

ml/ 1 tbsp

Grapefruit rosemary syrup

30

ml/ 2 tbsp

Campari

30

ml/ 2 tbsp

Gin

30

ml/ 2 tbsp

Red Vermouth

1

twist

Grapefruit peel

1

Small sprig rosemary
Instructions
Pour the liquid ingredients into a tumbler filled with ice and stir together for 15 seconds

Put the rosemary in the palm of one hand and clap the other hand down on top of it - this helps release the aroma

Garnish with the rosemary and a twist of grapefruit peel
Pin these recipes: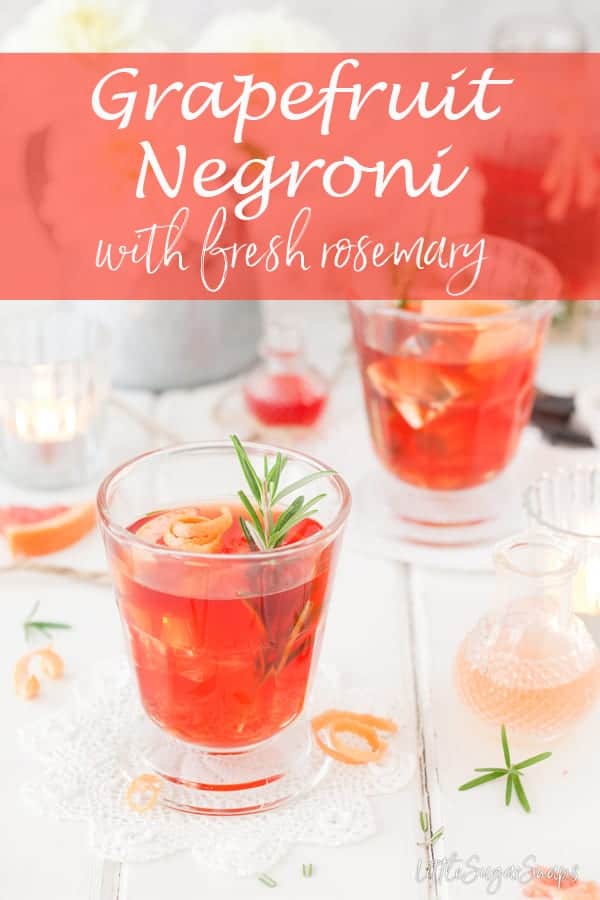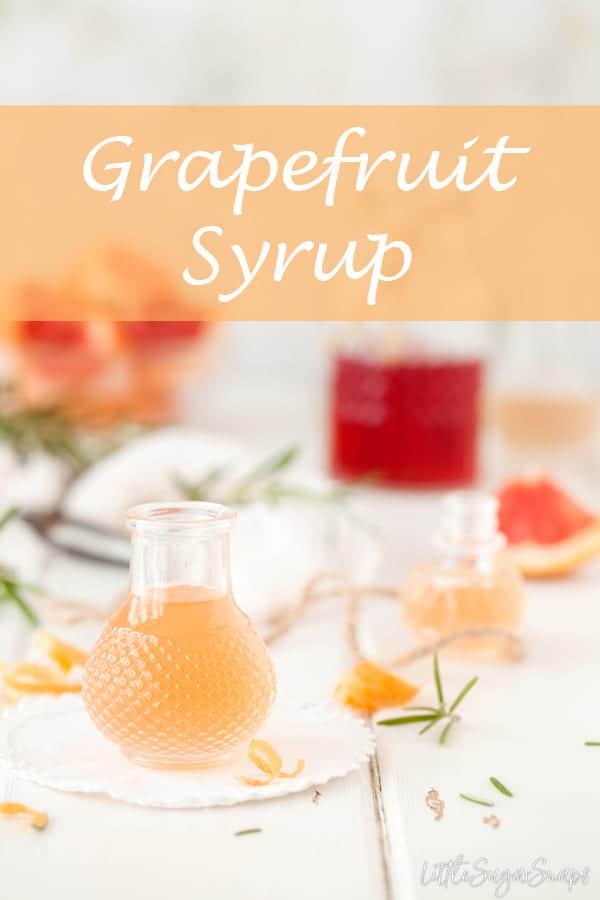 (Visited 123 times, 1 visits today)