This quick & simple recipe for Vanilla Lemon Curd is small batch so it can be enjoyed even by the smallest of households. Great on toast. Sumptuous in sponge cakes. This curd is sunshine in a jar.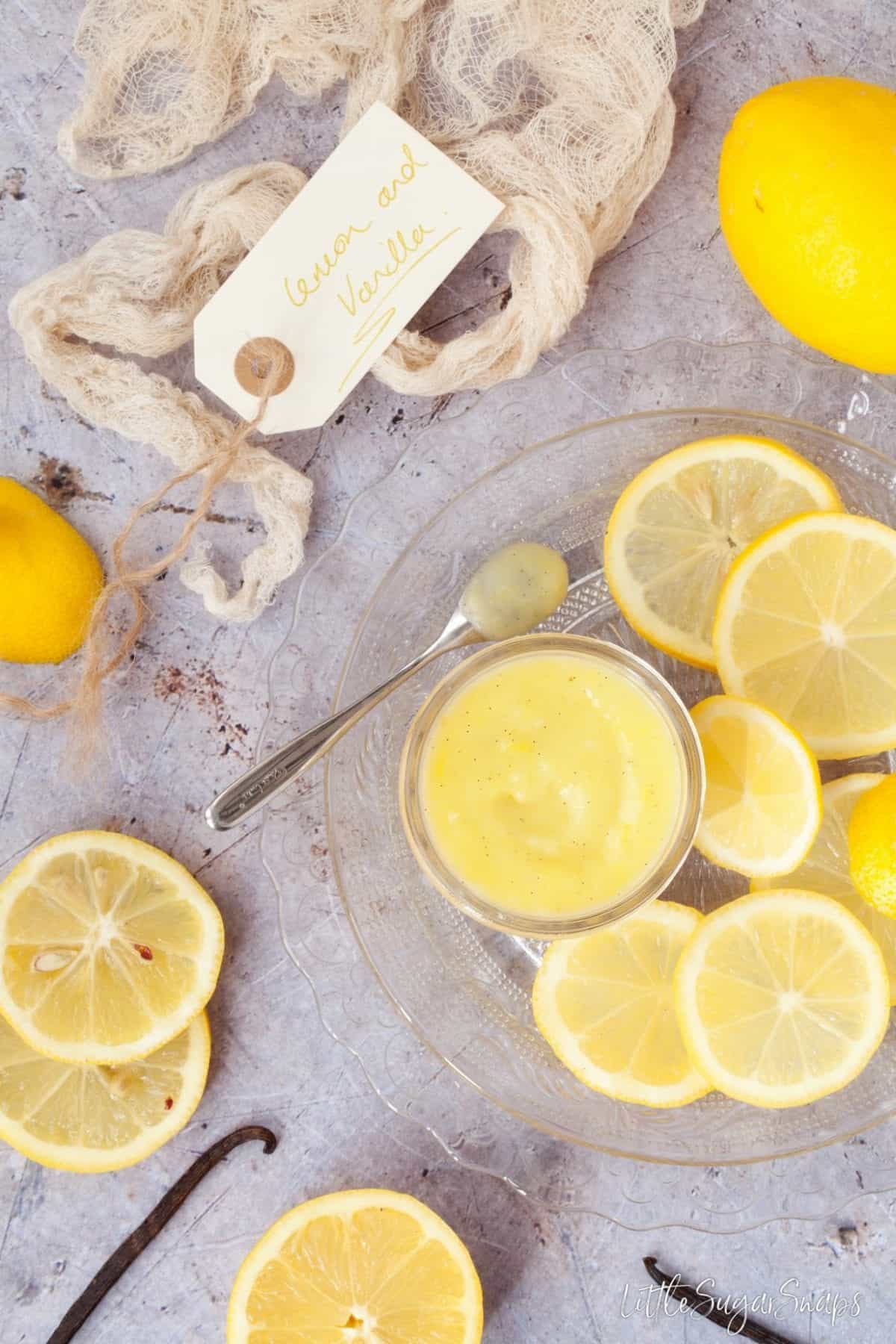 I was hoping to enlighten you on the difference between lemon curd and lemon cheese today, but despite intense googling, I'm none the wiser. There are some wild and wonderful explanations out there, but the truth is, I've been unable to draw any definitive conclusions. So, I'm going to sit on the fence and suggest that we all agree that this gloriously yellow and zesty spread, whether you choose to call it curd or cheese, is downright delicious and unquestionably deserves a place in our kitchens.
Until recently I was under the impression that making lemon curd was a bit of a faff and therefore should only really be attempted in mass quantities to make our efforts worthwhile. I do know that homemade curd has a short shelf life, so I was always stuck in that situation of wanting to make my own but never getting around to doing it for fear of wasting the golden sunshine that is lemon curd….