This Salted Honey Hot Chocolate is a luxurious and intriguing comfort drink. The hot chocolate is made from dark chocolate and sweetened with honey for a sublime cocoa taste. Topped with whipped cream laced with sea salt and honey for an extra flavour dimension. It's very mellow and verging on addictive.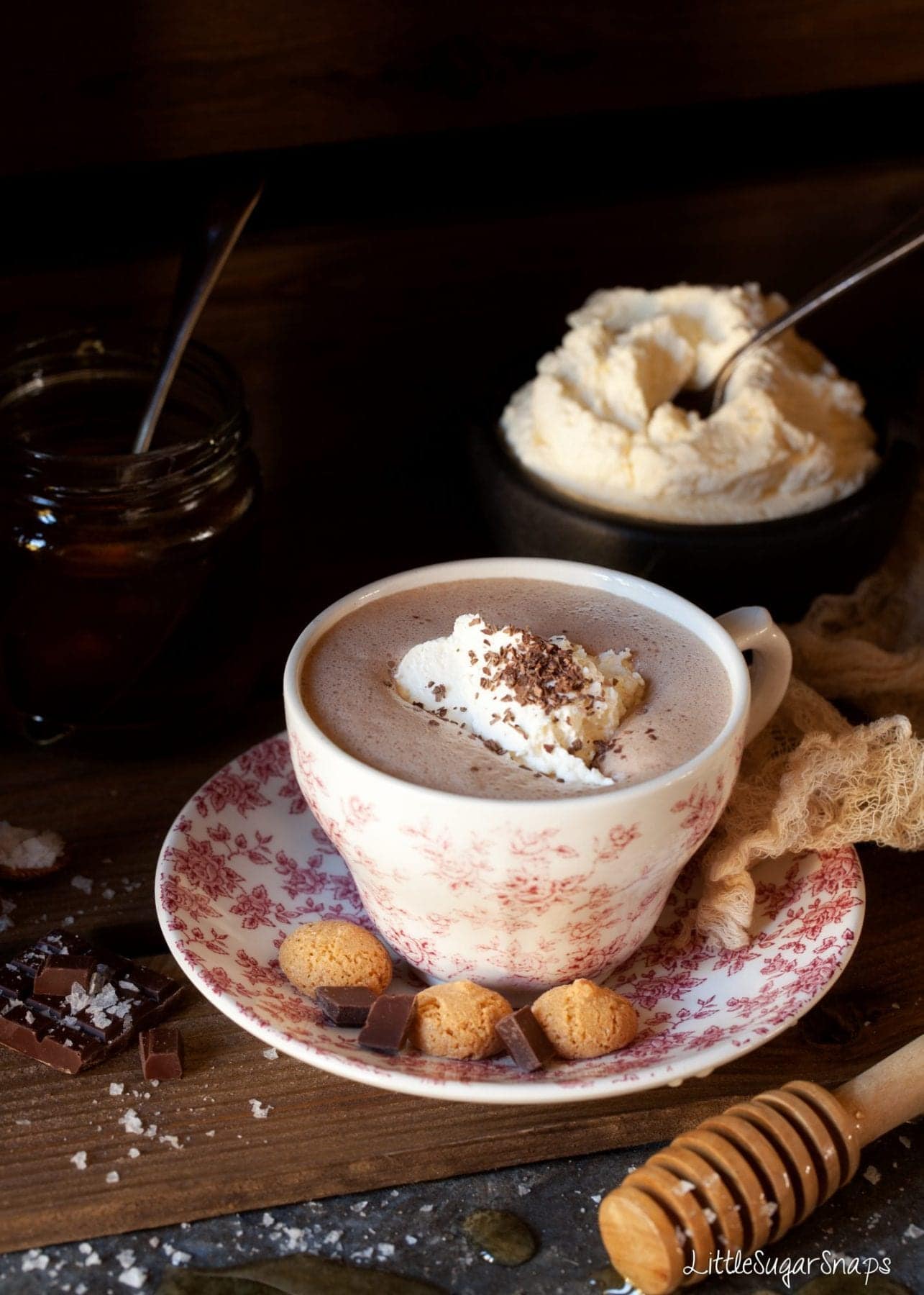 I never tire of hot chocolate. It's a lifelong habit I don't think I'll ever grow out of. All that sweet, warm, milky, indulgent contentment that one mugful can offer up. What's to knock about that?
I also never tire of trying out new flavours to feed my hot chocolate habit. And guess what? Yes, I've been messing around with a new recipe this month and I'm excited to be welcoming back my star flavour of 2017 – salted honey. Yup, Salted Honey Hot Chocolate is now a thing in my house….