The Tonka Bean Manhattan is a smooth, delightful twist on the classic Rye Whiskey cocktail. Tonka beans add notes of vanilla, caramel and almonds to the mix, creating a sublime & mellow drink.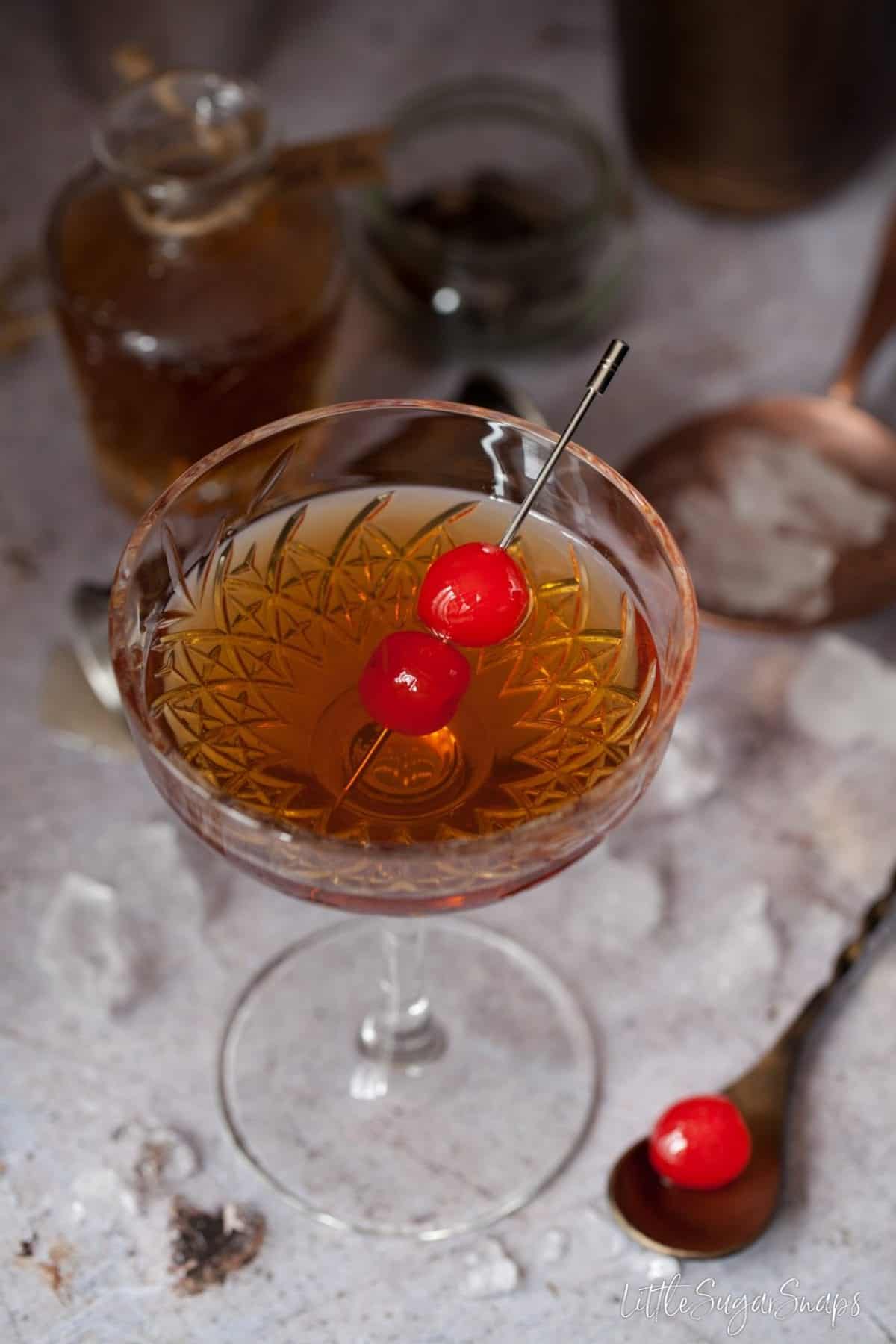 Two simple words: Tonka Beans. It's my new wheeze on the cocktail and hot chocolate front & I know this exotic ingredient is going to find its way into various desserts over the next few months too. But I have a bit of ground to cover today before I get to my star recipe: the Tonka Bean Manhattan. Can you handle a speedy diversion?
Ever since I went to the London Cocktail Week last autumn, I've been wanting to recreate the Tonka Bean Negroni I had there. So, picture me eagerly unwrapping my delivery of tonka beans several weeks ago and seeking out a recipe online for Tonka Bean Syrup. Now picture my frustrated face when I couldn't find a reliable recipe out there for that Syrup. I found just two. The first recipe said to use 1 tonka bean, the other said to use 40 beans. That's some difference.
Unsure how to proceed,…