This Fruit Cooler is a simple blend of apple juice, lemon juice and fresh mint. It is fresh, fruity, tangy and amazingly thirst quenching.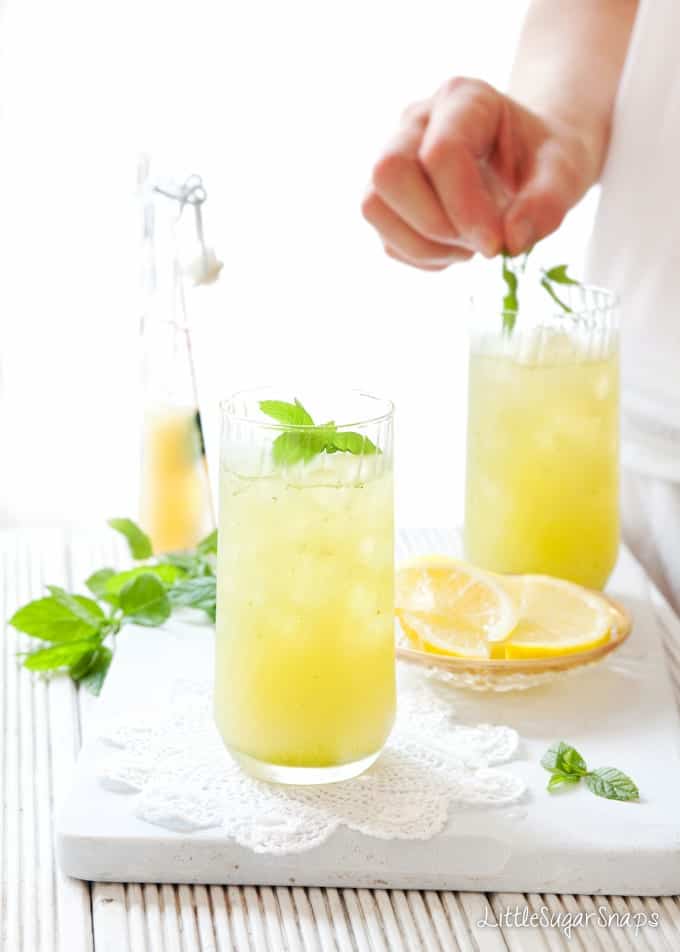 The weather may have taken a step towards autumn in the last few days, but I'm still pretending that it's summer. The truth is, I came back from Italy bursting to share some holiday inspired recipes with you and nothing, not even a smidge of rain, is going to stop me until I'm through.
Fortunately, this Apple, Lemon & Mint Fruit Cooler is my third and final recipe celebrating all that was well, from a culinary perspective, about my holiday in Italy this summer. After this I'll submit to autumn and the tempting bounty it has to offer.
But for now let me tell you all about this juicy little Fruit Cooler of mine. …