Think pears are a boring autumn staple? Think again. Amaretto Pears takes succulent poached pears and wraps them in an almond based liqueur to transform them into an incredibly stylish dessert. Make yourself a jar and keep them handy for next time you need to impress a guest at short notice.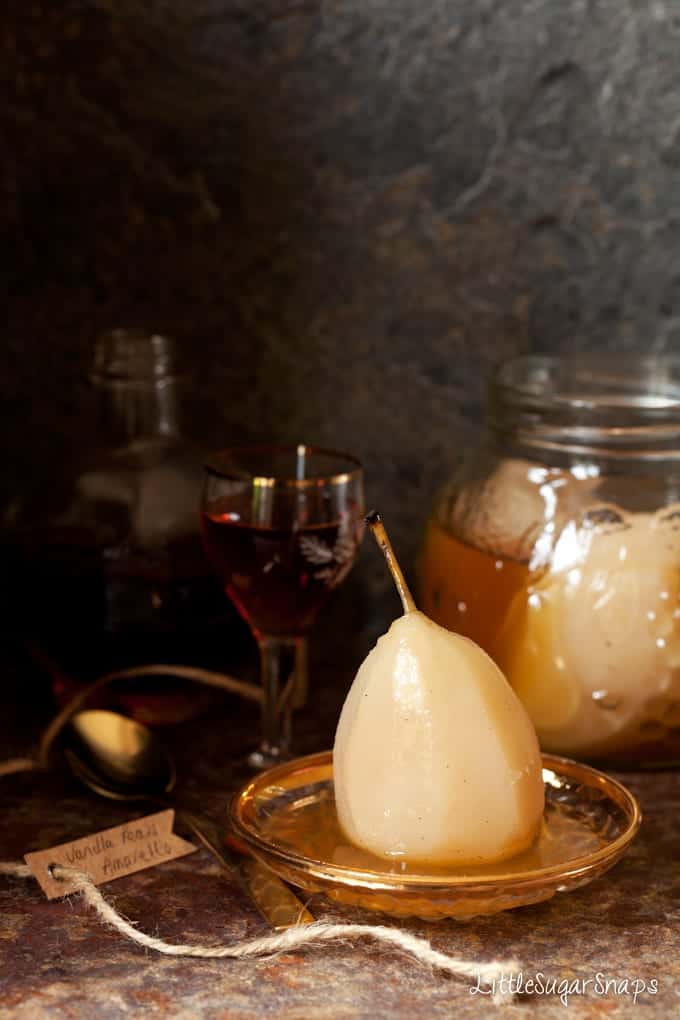 When I think of summertime I think of school holidays, balmy winds and long evenings. I look forward to plenty of ice cream, chilled out salads and lazy BBQs. It's the season to unwind, take a break and relax. And, sweet joy, summer is also the season for windfalls of fruit with short shelf lives begging to be eaten by us before the heat turns it all to mush. Yes, my friends, summer is the season for endless jam making and frantic preserving.
Since I like to be seasonal, over the next few weeks, I'll be sharing recipes I've created that help use up or prolong the life of fruit. On my list are Amaretto Pears along with Cinnamon Bourbon Cherries. I've also got a clever way to rescue over-ripe strawberries that just so happens to yield the best strawberry sauce I've ever tasted.
Today I'm talking about the pears. …