Made from store cupboard ingredients, White Bean Dip with Sundried Tomato can be ready in just minutes, whenever you want it. Colourful & punchy this dip is perfect for parties or any time you need a snack to keep your glass of wine company.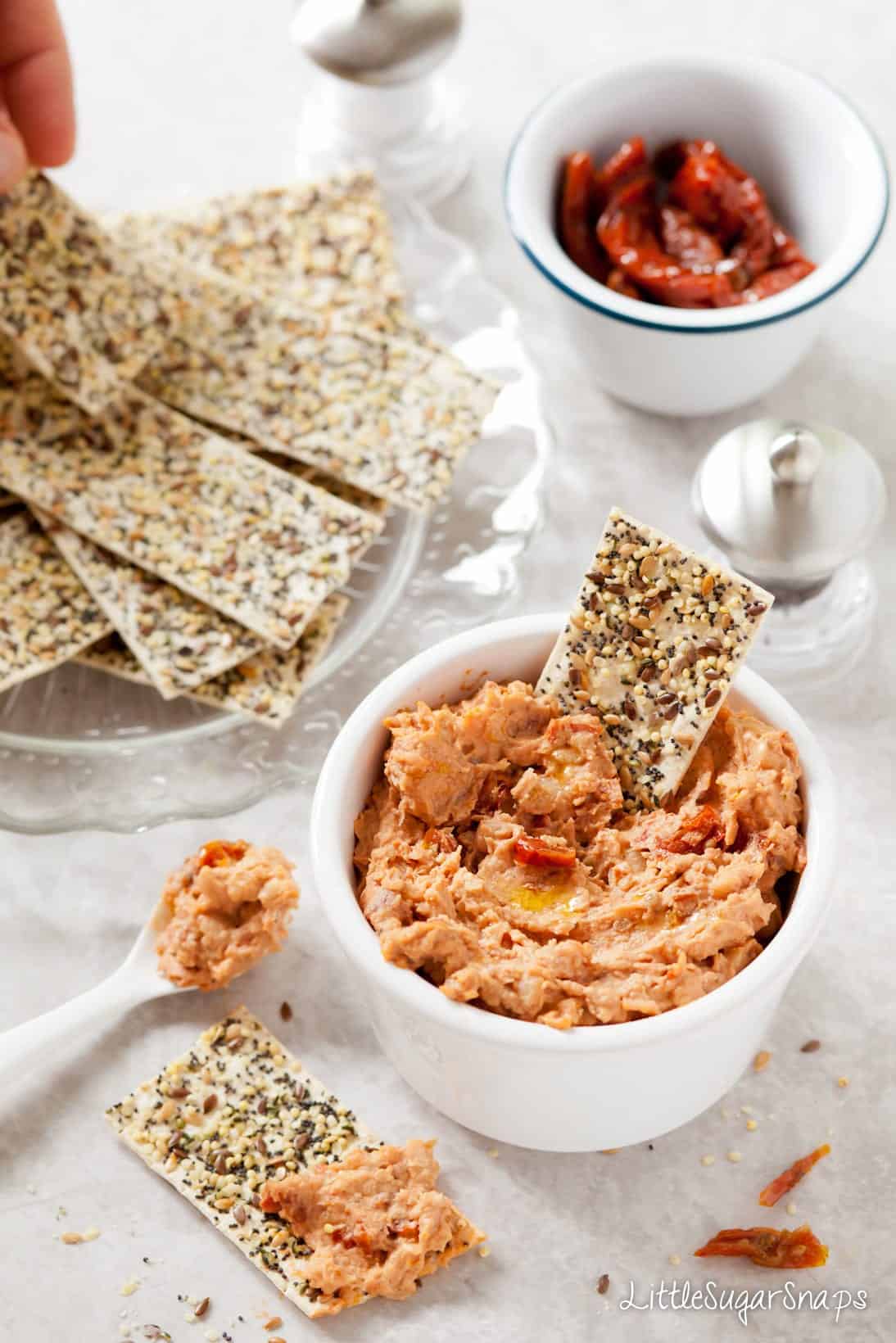 If I'm having dip to accompany nibbles of any kind, I want a concoction that has got a bit of character about it. A dip that not only looks appealing but also delivers a wheelbarrow full of texture and flavour. I don't think that I'm asking too much.
I also think that homemade dips are under-rated. It's just so easy to slip a pot of salsa or soured cream & chives into the supermarket trolley and be done. I realise I'm on slippery, slovenly territory here, but I do have standards. I draw the line at guacamole. That is one customer I insist on making fresh – every time.
Homemade dips are usually really quick to make with the bonus that you know exactly what goes into them. Or rather what does not go into them. I'm talking about those added nasties needed to keep a dip looking fresh on the supermarket shelf. For precisely how long? Sometimes that can be a revelation to me….