Re-ignite the summer feeling once the weather cools by keeping a jar of Cinnamon Bourbon Cherries on standby. These cherries will liven up dessert, garnish your weekend cocktail or make the perfect edible gift.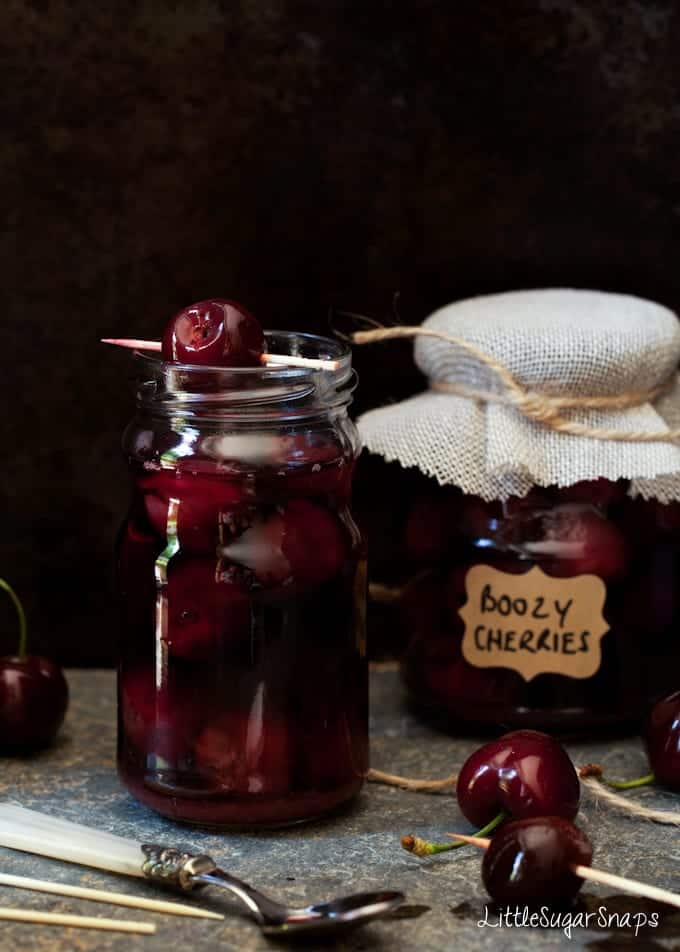 Prepare yourself. I'm about to start declaring my undying love for cherries again.
When a love is so deep and pure as the love I have for fresh, ripe, dark & beautiful cherries, I find it hard to accept that they are in season for just 6 weeks of the year. Yes – just 6 weeks.
It's just not fair.
Fortunately for me, my local farmshop does stock frozen cherries year round. And I do regularly use them in smoothies and compotes. But when cherry season hits, I do like to make something with the fresh produce so that I can dive into it when the weather turns chilly in the autumn. My obvious salvation is cherry jam, but this year I've also put aside a jar of Cinnamon Bourbon Cherries.
Cinnamon Bourbon Cherries are as straightforward and alcoholic as they sound: fresh, pitted cherries cooked briefly in sweetened bourbon and gently infused with cinnamon spice.
Life is sweet….