Chilli Mango Punch is a drink to linger over. Spicy notes are tempered by sweet and floral tropical flavours. This drink is sure to impress anybody slightly spice obsessed.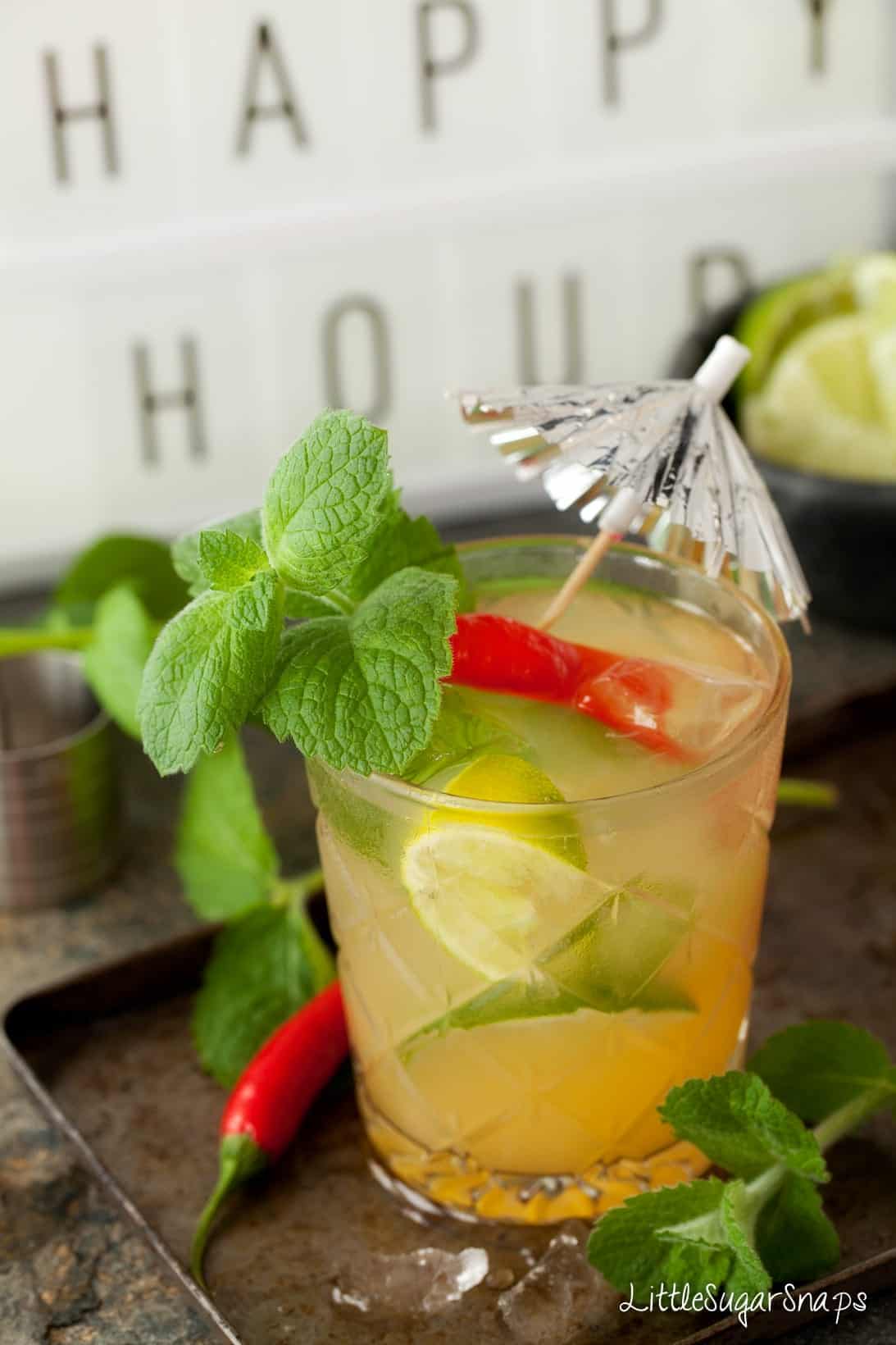 Today it is the Summer Solstice. So that must mean it's cocktail time – right? When the days are hot and the evenings are long and balmy what I really like to do is find time to sit in my comfy rocking deckchair, cocktail in hand and admire the garden that my husband works so hard to make lush and vibrant.
Way back last summer, when we were on holiday in Italy, we watched some late night fireworks on the beach. Walking back to our mobile home, Chris gave me the idea for a fantastic cocktail involving Chilli Vodka. This Chilli Mango Punch is not that cocktail….