Make the most of winter citrus fruit by serving up this heavenly Cinnamon Chocolate Mousse Cake with a spoonful of intensely fruity blood orange compote. This easy no-bake dessert feeds a crowd and packs a hefty flavour punch.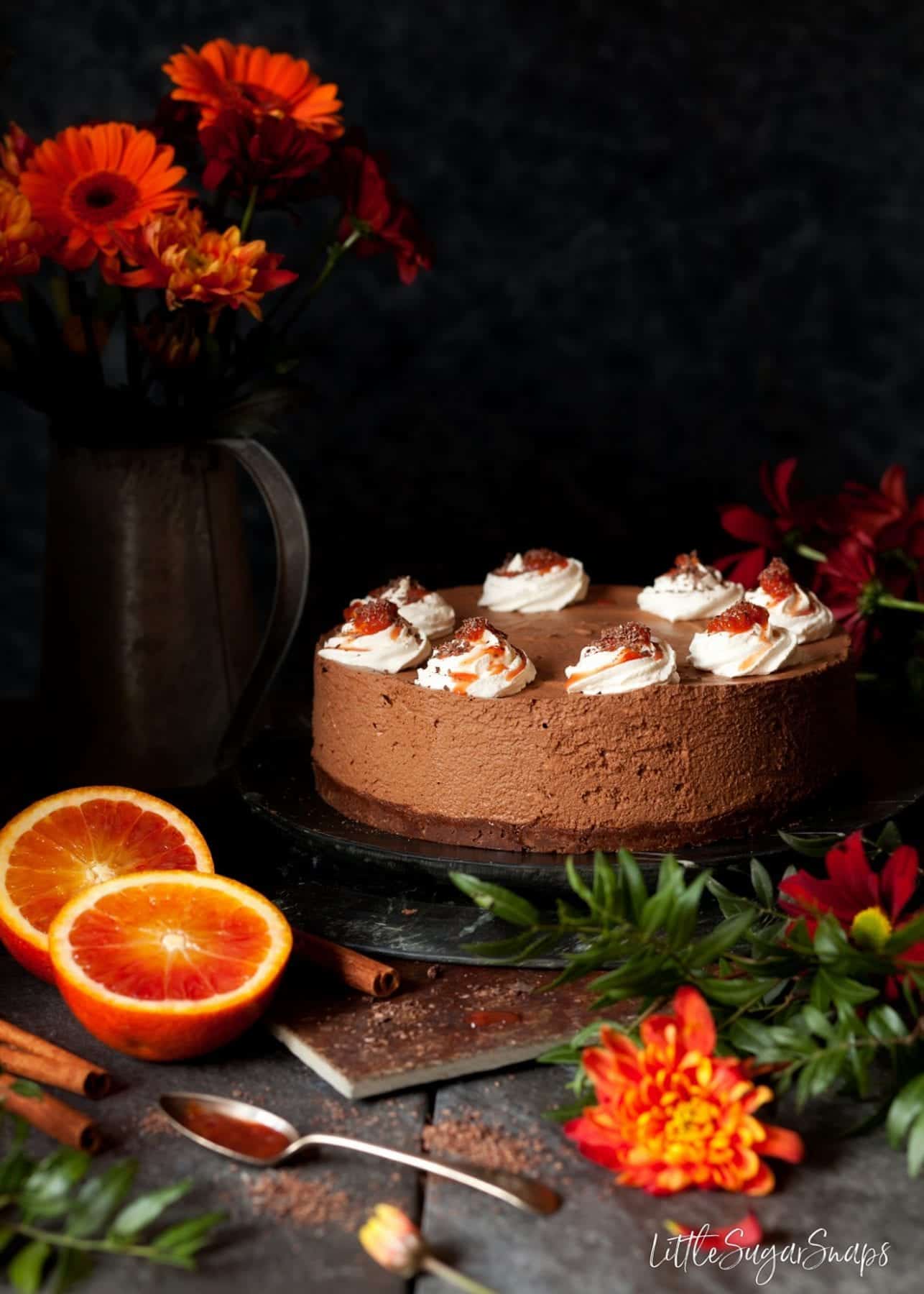 I know that last time I promised you a marzipan cake, but well, as you can see, I break my promises. Every so often it's necessary to bump a recipe to make way for something that cannot wait. And the reason behind the sudden urgency for my recipe today is blood oranges. Blood oranges have such a short season and we must be at least half way through that time already.
Blood oranges make all the difference to this indulgent and intense Cinnamon Chocolate Mousse Cake. The sharp, tangy nature of the blood orange compote smoothly cuts through the rich & creamy nature of this chocolate dessert. And of course, the beautiful colour looks stunning against the dark tones of the cake. A smidge of compote is all that is required in each spoonful to transform this dessert completely without overpowering it….