Tropical Vegan French Toast is a dazzling plateful of happy breakfast food. Stacks of yellow & golden fried bread, flavoured with mango & coconut come topped with griddled pineapple, coconut, strawberries and syrup. This fruity and colourful breakfast recipe is an incredibly cheerful way to start your day.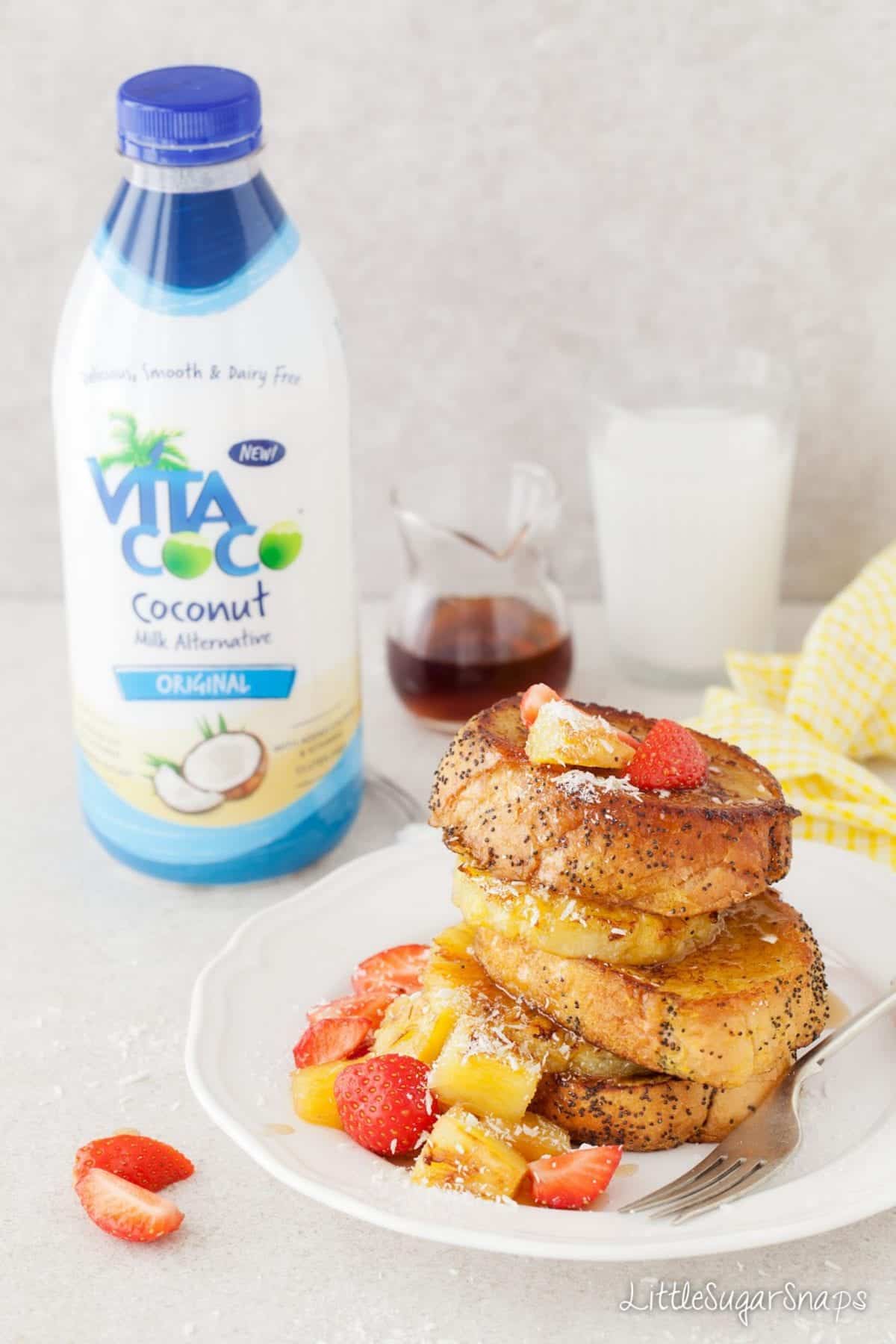 This recipe is an entry into the Dairy Free Style Your Breakfast challenge with Vita Coco and Foodies100. See more great breakfast ideas at http://vitacoco.com/uk/
I like to challenge myself in the kitchen. Wait. Didn't I say that last week too? Well, I'm on a roll. My self challenge this week was inspired by an opportunity I came across to come up with an original breakfast recipe using Vita Coco Coconut Milk Alternative for a competition.
I like competitions.
I could have opted for a healthy smoothie or a comforting bowl of porridge quite easily. But no. I decided to push myself that little bit further. I settled on French Toast. Vegan French Toast to be precise….