A little bit in your face, this Coconut Blackcurrant Smoothie is as vibrant as the colour suggests. Sharp & tangy blackcurrants blend with coconut and vanilla to wake your body up in fine fashion.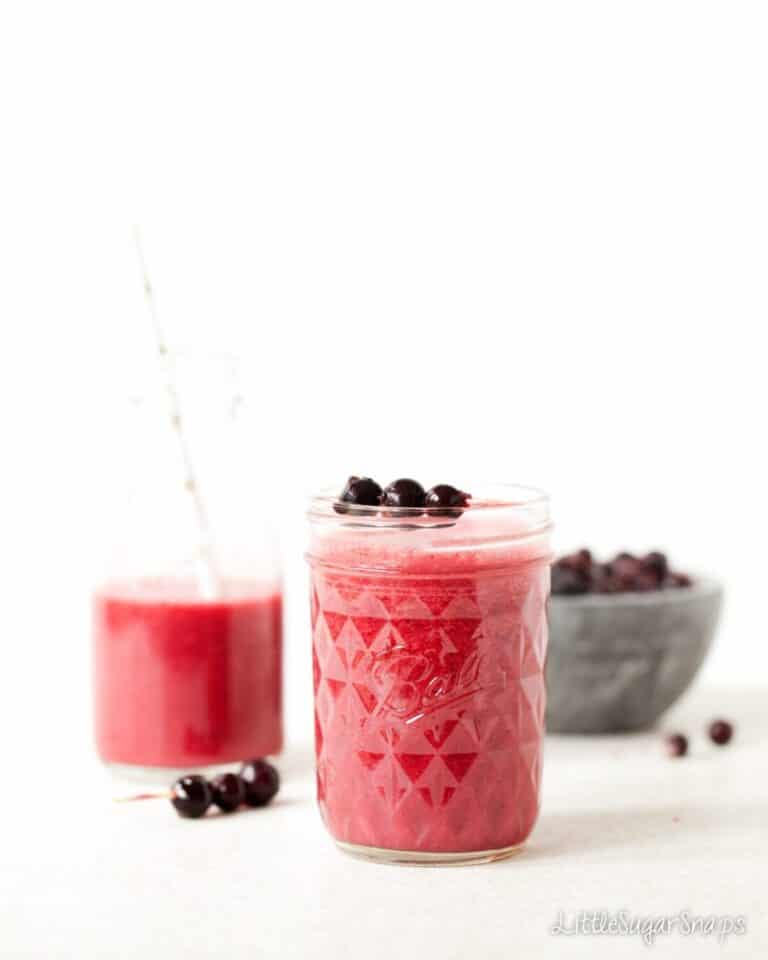 Sometimes I head into the kitchen feeling the need to create something. Quite often this feeling comes along when I want to treat my girls to something tasty and a little bit different but I don't necessarily want to splurge and give them something totally unhealthy.
This Coconut Blackcurrant Smoothie is the latest drink to emerge from one of these rapid brainstorming kitchen sessions.
At the time this latest urge struck, I really wanted to make a smoothie but I didn't have much fresh fruit to hand. So I raided the freezer and found a stash of blackcurrants. I decided to hone in on these berries and went with a one fruit flavour. Putting aside the fruit juice, I rounded out this tart fruit with the help of both coconut water and coconut milk….