Ready for a fresh spin on your morning muesli? This stylish & elegant Pineapple Muesli blends dried pineapple, poppy seeds, hazelnuts and crushed rose petals. It is super quick and easy to make and one batch will keep you in healthy breakfast mode all through the working week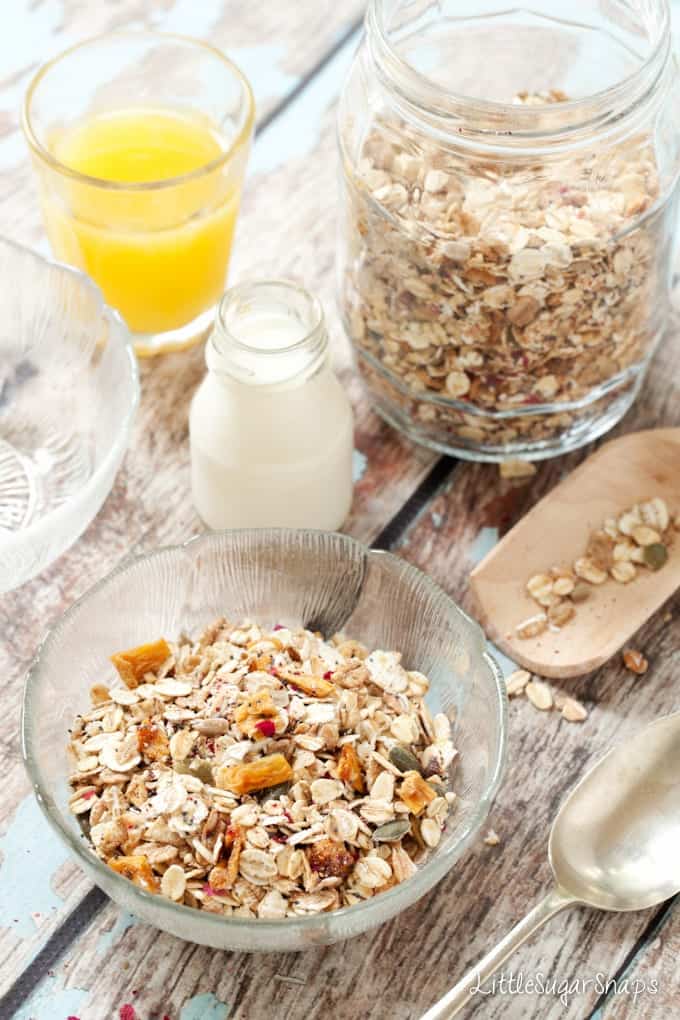 There's nothing like coming across something to eat on holiday that you enjoy so much you know you have to recreate the recipe at home. The food doesn't even have to be exotic. Just finding a different spin on something you eat regularly can be a fabulous find.  My most recent travels took me to Vienna, where I found the inspiration for this simple Pineapple Muesli at a neighbourhood breakfast bar.
One of the many virtues of muesli is that it is so adaptable. Once you have your base, which you can tailor to your own whim (in my case oats, bran and spelt) you are free to throw into the mix anything your hungry heart desires and leave out anything you are less than 100% committed to enjoying. I can tell you that banana chips will never feature in my muesli (just read my about page to find out why).
But let's give special credit to two other fantastic muesli features:
and, and, and…..
It's ready in 5 minutes flat.
Just throw everything into a bowl, give it a mix and you're good to go.
Breakfast-time perfection
But back to the inspiration for my Pineapple Muesli….