This recipe for a sweet, nutty and slightly fruity Peanut Butter and Jelly Milkshake can be adapted to suit your mood. Keep it relatively healthy & simple or indulge to make a thick, creamy and extravagant ice cream shake.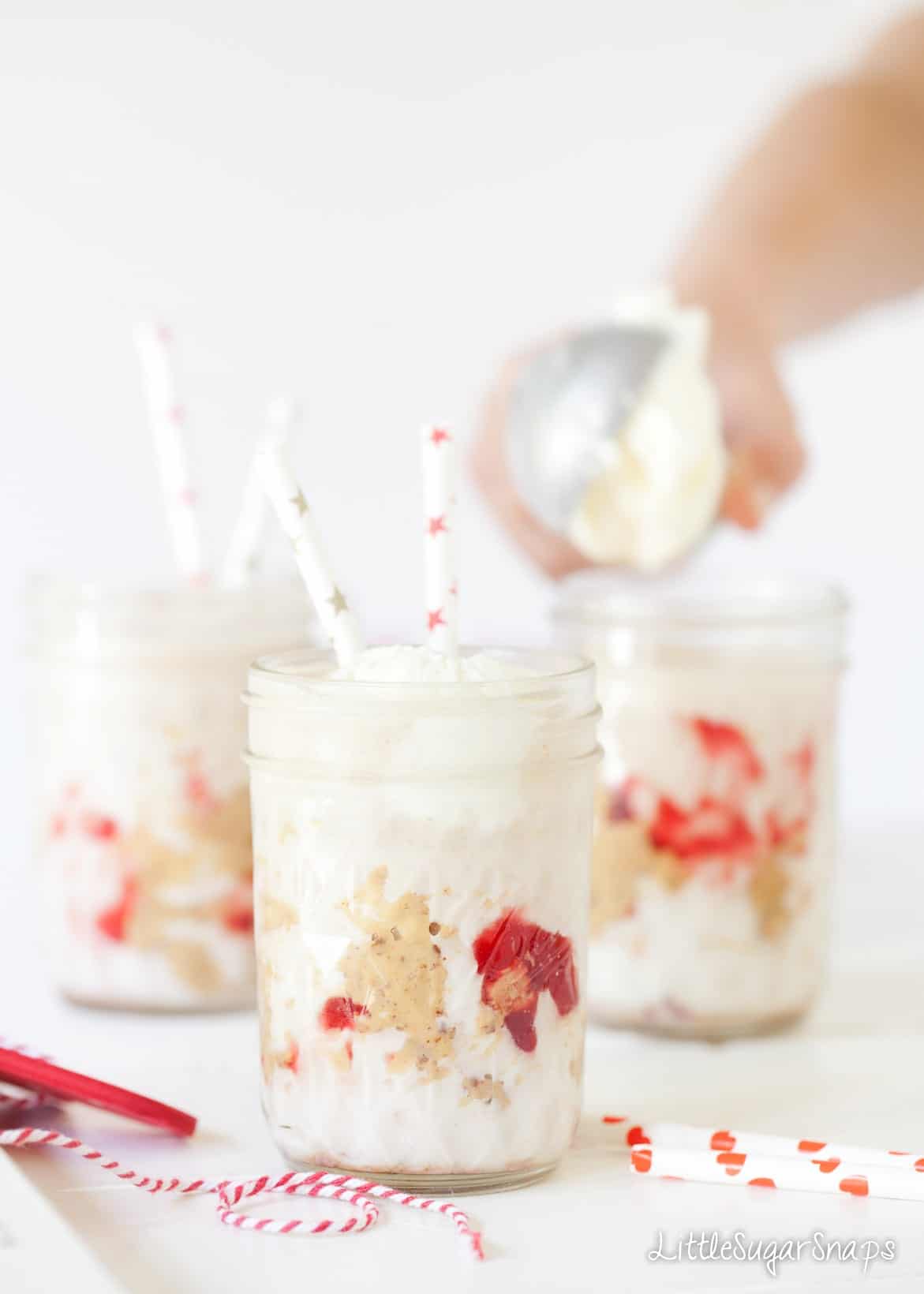 Last week I was battling transatlantic terminology for my courgette cake. This week, I'm pleased to report, I have no such qualms. Peanut butter and jelly sandwiches are as American as it gets, so I'm turning American-English for one week only. It's out with the jam and in with the jelly for this PB&J creation. That's just as well, since the inspiration for this Peanut Butter and Jelly Milkshake came whilst on holiday in Florida recently.
It goes without saying that peanut butter & jelly sandwiches are a definite American childhood classic. But, I have to be honest; it's not a sandwich filling that naturally wins favour here in the UK. In fact, I'm sitting here with my fingers double-crossed hoping that my lovely UK readers do not tune out at the mere mention of peanut butter and jelly. (Please don't – you'll miss out.)
I'm also sitting here about to make a confession many die-hard Peanut Butter & Jelly enthusiasts the world over may not forgive me for… ever….