Satisfy your sugar craving the healthier way. These gluten-free Mint Chocolate Energy Balls contain wholesome ingredients and no refined sugar.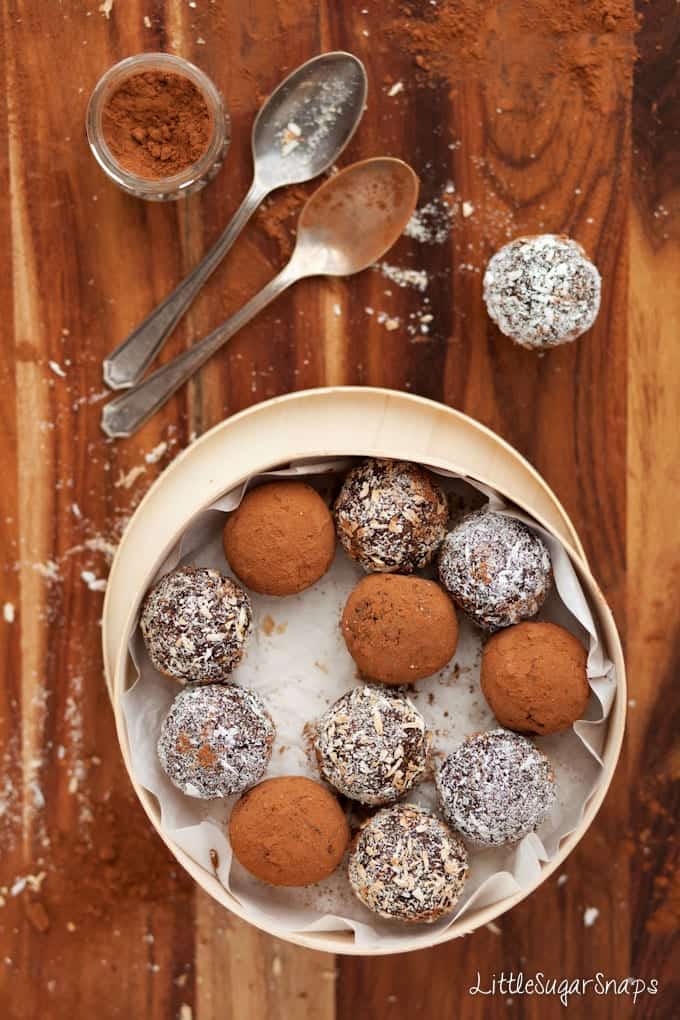 Breaking news. I got myself a food processor. I've been without one for about 5 years. I haven't really missed it, apart from the odd occasion when I've needed to make vast quantities of coleslaw. But then something changed – I discovered energy balls.
If you've ever attempted to make energy balls without a food processor, you'll appreciate the struggle my stick blender was facing as I tried desperately to blitz the sticky ingredients without blowing the motor. And if you've ever tasted an energy ball, you'll understand why I gave way and bought myself a processor. Energy balls are divinely sweet little morsels of natural ingredients that taste so good it's hard to believe they are so wholesome.
I plumped for Mint Chocolate Energy Balls since I'm a die-hard fan of anything minty & chocolatey. These balls are sweet and tenderly soft with a subtle burst of cool mint & chocolate flavour. Bliss….