Fireworks on the Beach is a fiery twist on the classic Sex on the Beach cocktail. At the heart of this cocktail lies Chilli Vodka, making it a spicy, fruity, long and punchy drink to savour.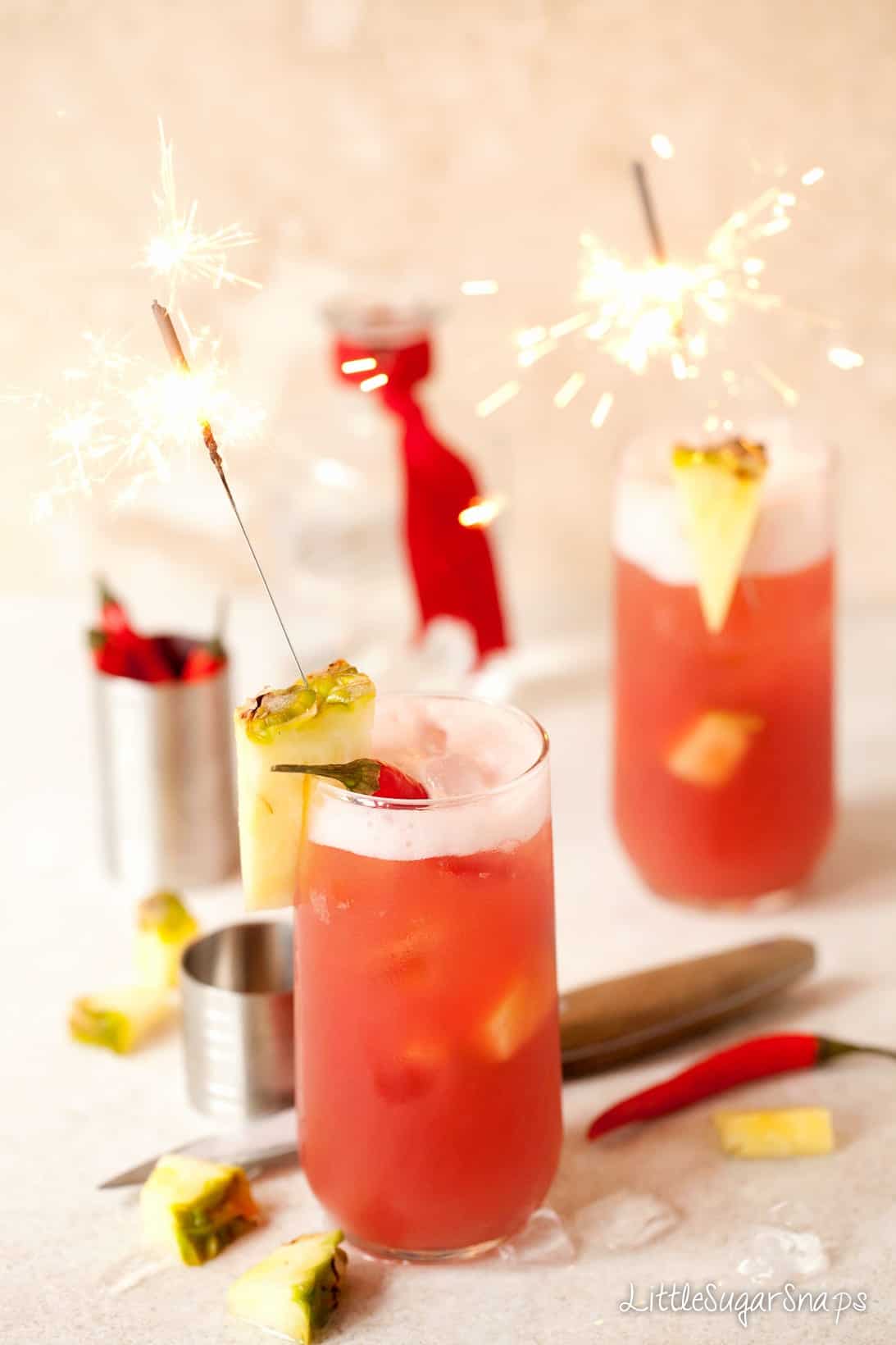 After hinting that there was another Chilli Vodka cocktail lurking in my recipe book a few weeks back I decided to get a wriggle on and share it with you.
Fireworks on the Beach is my take on the popular classic cocktail: Sex on the Beach (SOTB). I owe credit for my rendition to my husband. He provided the inspiration behind this drink late one evening on holiday last year. Wandering back to our caravan, having just watched fireworks on the beach, he commented that it would be a great name for a cocktail.  He's a clever man.
…