Cranberry Orange Waffles are a great addition to your Christmas breakfast repertoire. Full of fruity flavours and served with cinnamon spiked whipped butter you can't go wrong.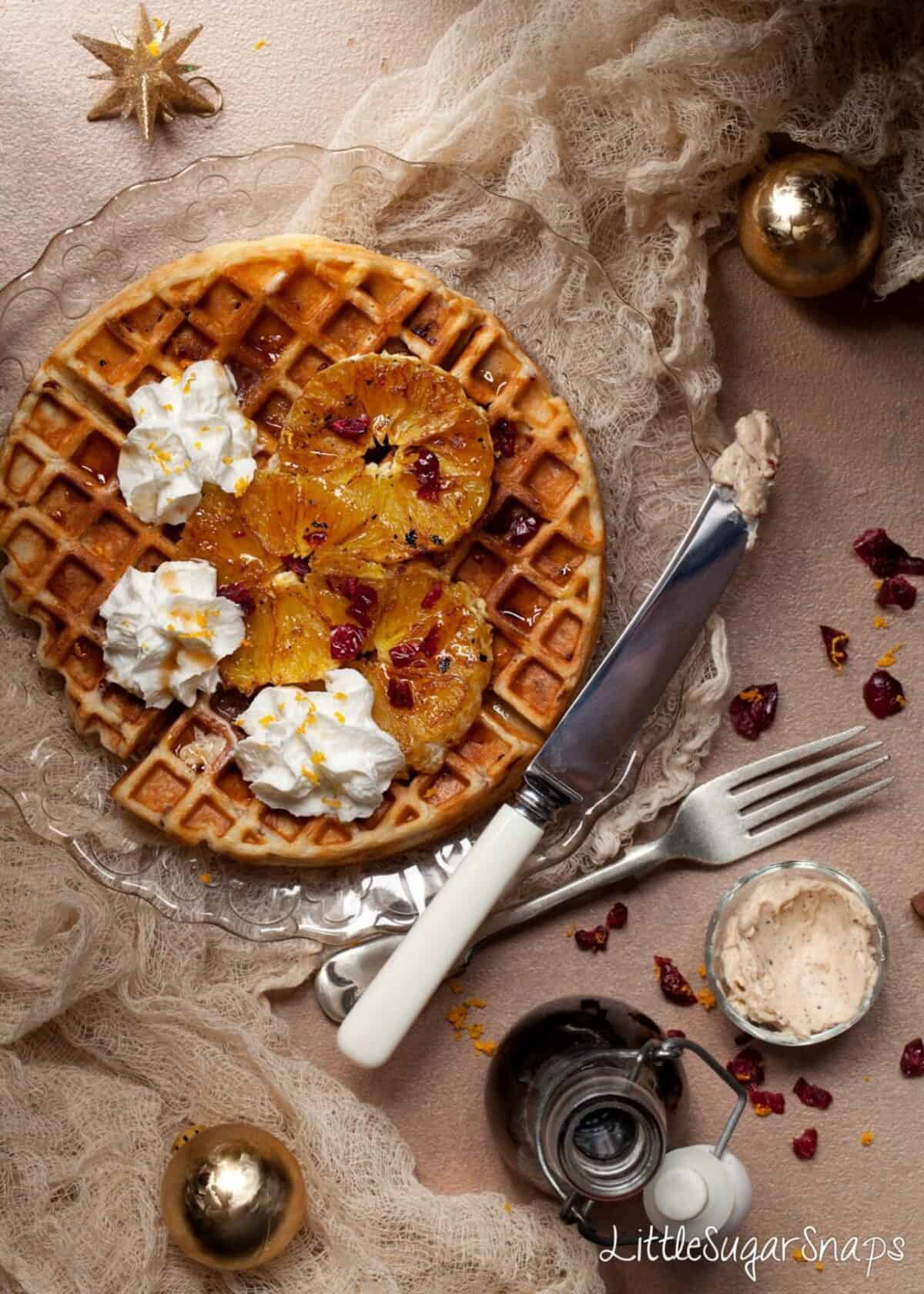 Oh my. Somehow I've lost a week or two. I've been merrily drifting along, thinking I still had plenty of time to write up the three Christmas themed recipes I have lined-up and ready publish. I was planning on one recipe a week, but by this time next week the school holidays will have already begun and that is my cue to settle down into slumber mode with my family for a couple of weeks.
So, let's revise my plan: 3 recipes in 6 days. That's more than do-able. In fact, it sounds like child's play after my truffle-extravaganza of last week. Regardless, let's not waste time, I have some delightfully festive Cranberry Orange Waffles to talk about….