Muscovado Meringue is sweet with notes of honey and caramel. A crisp shell yields to a soft gooey centre. Served alongside whipped cream and cherries & pears poached in red wine, it makes a spectacular feast of a dessert.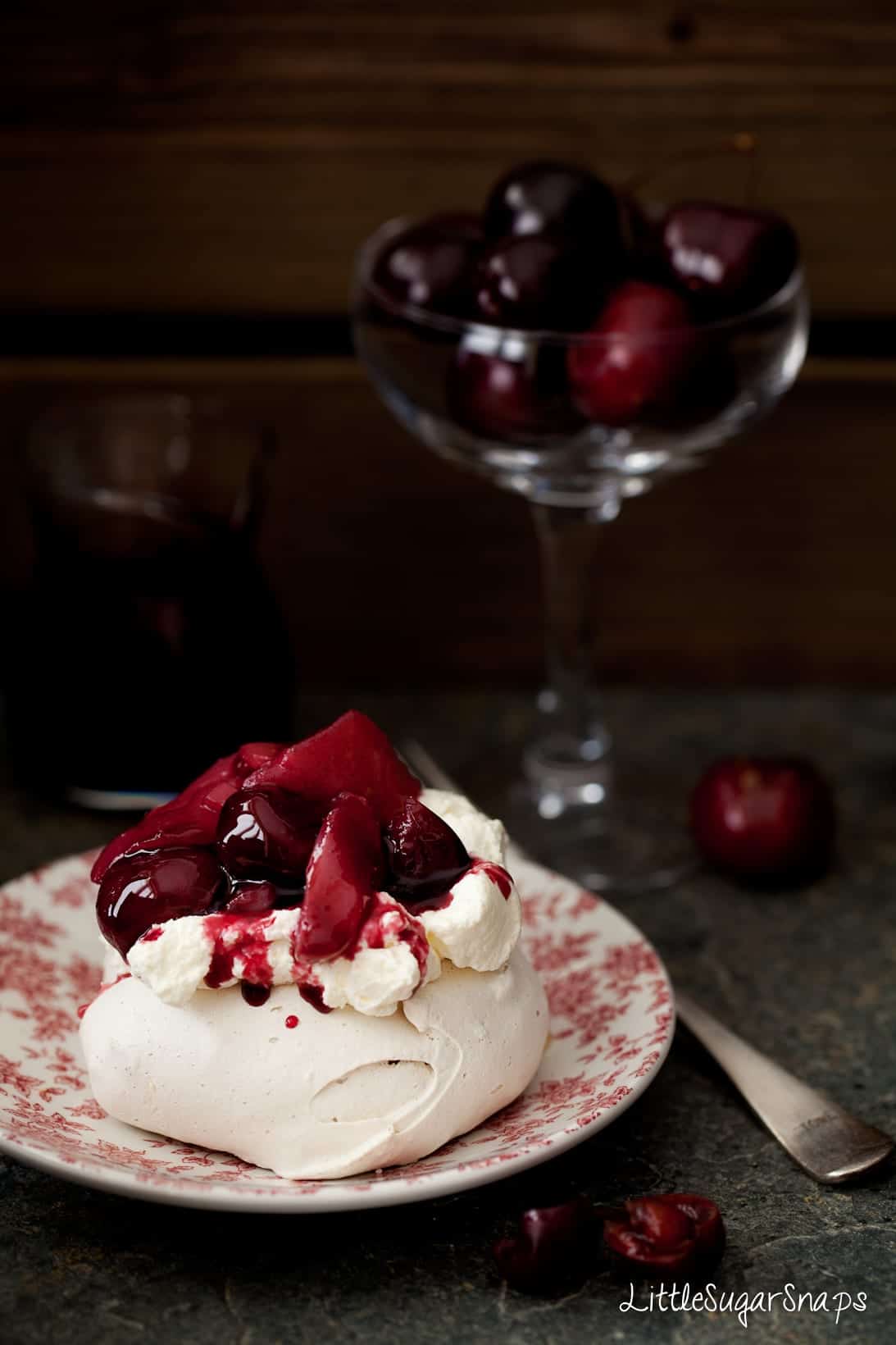 I think of meringue as a quietly confident classic dessert. It can be haphazardly presented or piped and preened into a work of edible art. But one thing is for sure; the taste of homemade meringue is an absolute treat.
Call me lazy, but I usually prefer a homely, laid back approach when making meringue. I'll put the leg work into making the perfect blend, but I rarely pipe the meringue, unless I really am after a pristine finish to my dessert.
You'll be pleased to hear that I'm not insisting you pipe neat nests for these Muscovado Meringues, which, by the way, come served with Red Wine Poached Cherries and Pears. …