This Sparkling Pomegranate Lemon Cooler uses homemade grenadine to create a non-alcoholic drink ideal for a party. Loaded with fresh fruit and mint leaves it's a very pretty drink to serve. Add a splash of vodka or gin for a boozy hit.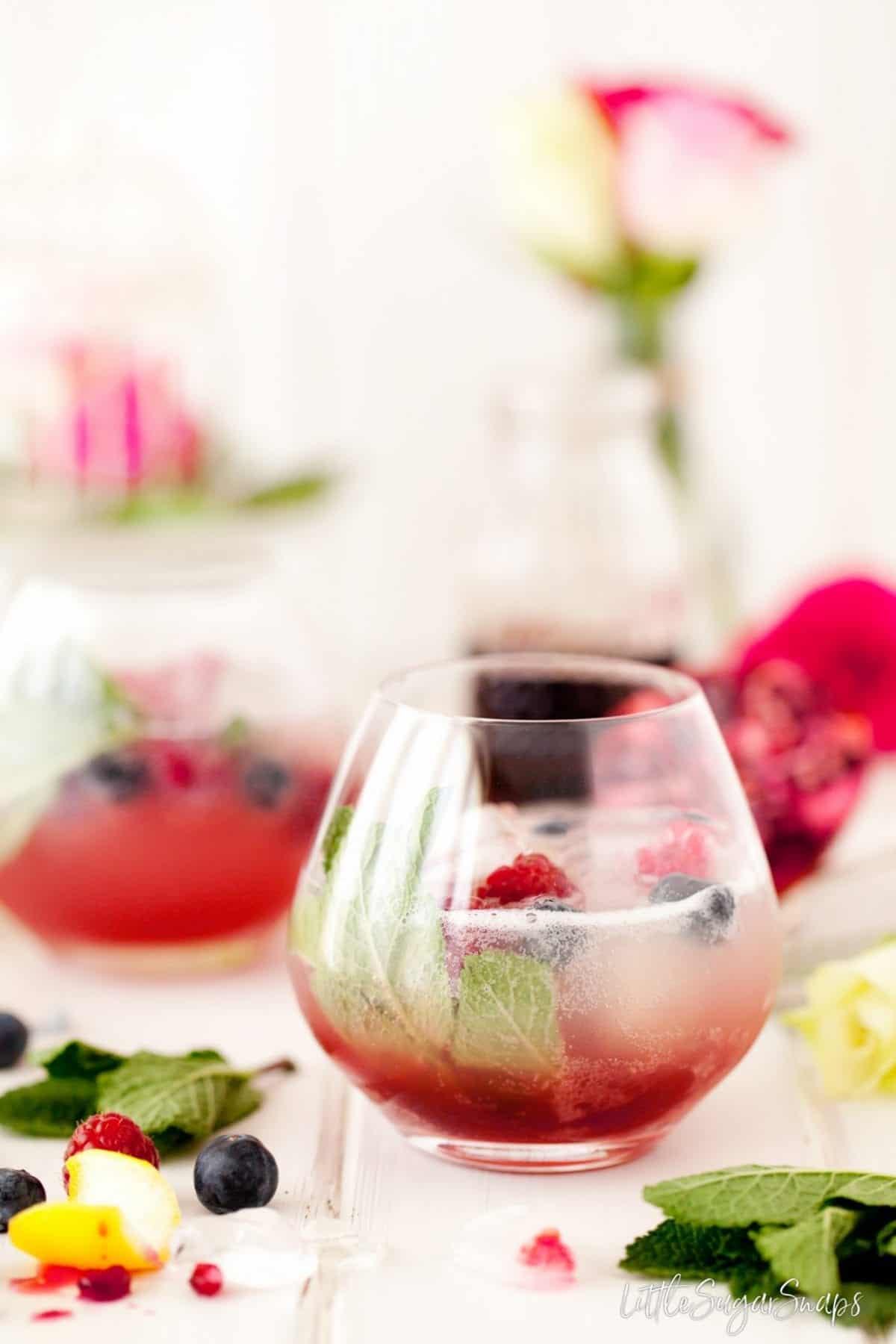 One of the perks of blogging is getting to make friends with fellow bloggers from all over the world. You'd be amazed how much people, who have often never met face to face, can have in common. Having a bunch of blogger friends helps keep me sane as I stumble my way through the ever changing world of blogging.
Today, I get to help celebrate a major life event for one such blogger friend – Meghan from the food blog Fox and Briar. Meghan has just had a baby so I've teamed up with some fellow food bloggers to host a virtual party to mark this happy occasion. Since Meghan is American it's okay for me to call it a #virtualbabyshower, right? Anyway, the idea is that we each contribute a recipe to the virtual party and share all of the party goodies on our blogs. You can then hop over and scoop a lot of party recipes today.
But before all of that, let me introduce you to Meghan's blog….