Roasted Pineapple Ice Cream is a great summer treat. The tropical flavour of pineapple has been intensified by cooking and paired with a sprinkle of sweet, mellow spices to bolster the flavour further. It's a less common flavour I urge you not to miss out on.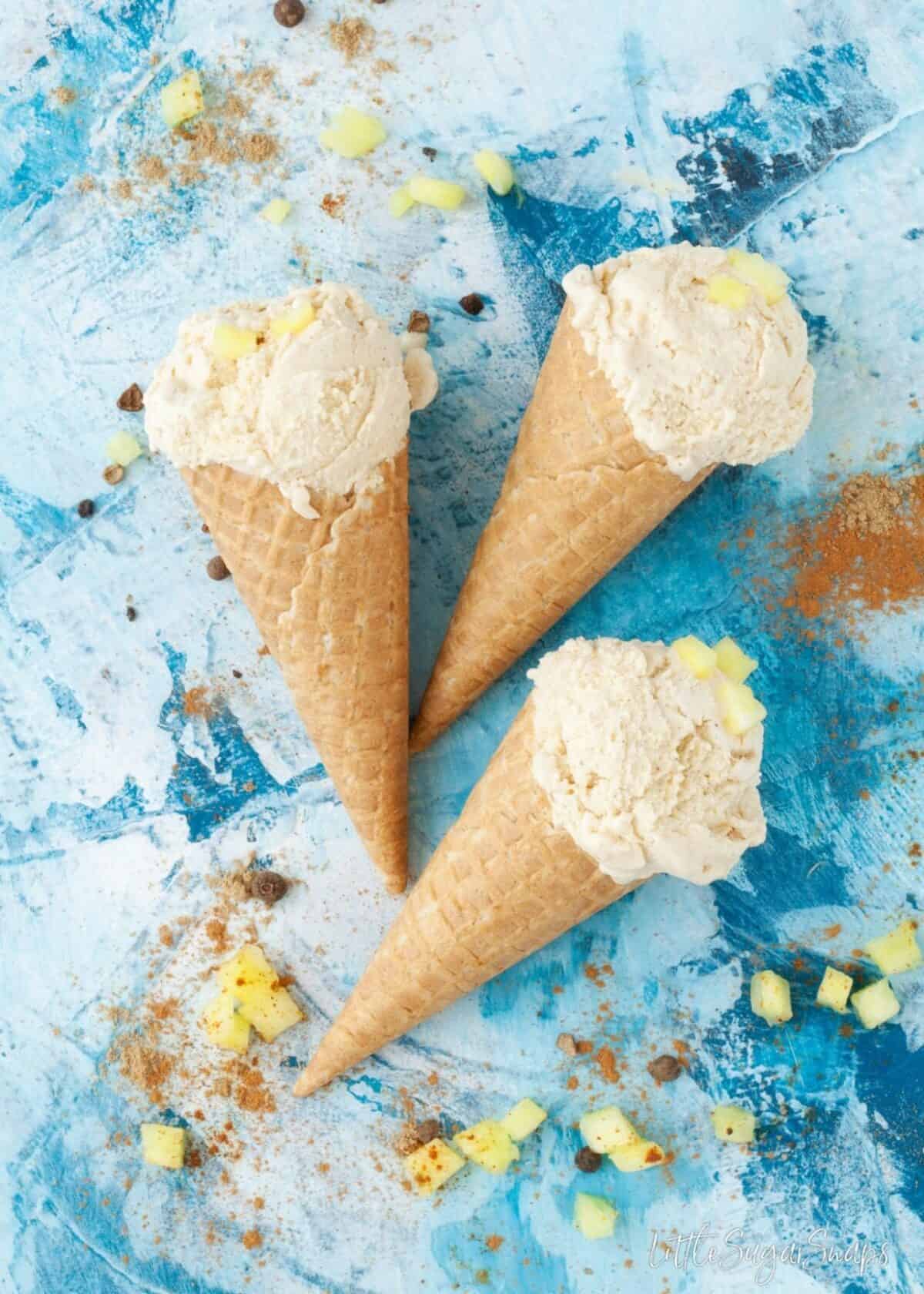 I've spent March and April itching to get my ice cream maker out, but the never-ending winter was holding me back. Thankfully, spring finally arrived a few weeks ago (just in time for summer) and I wasted no time getting to work on the ice cream flavours that had been dominating my mind for several months. One recipe was a total fail, but the other one I'm presenting here today, in all its creamy glory.
Spiced & Roasted Pineapple Ice Cream may not trip off the tongue lightly when spoken out loud, but it's such a wonderful flavour profile to add to ice cream that I'm willing to overlook that minor issue. I've made this ice cream several times now, varying the amount of fruit and spices added to the ice cream base and I'm hitting you with my favourite version today….