This freshly pressed Rhubarb Juice with Ginger, Orange and Apple is a vibrant and tasty drink to that is sure to wake up your taste buds. Expect a bounty of tart fruit flavours with the gentle warmth of ginger spice.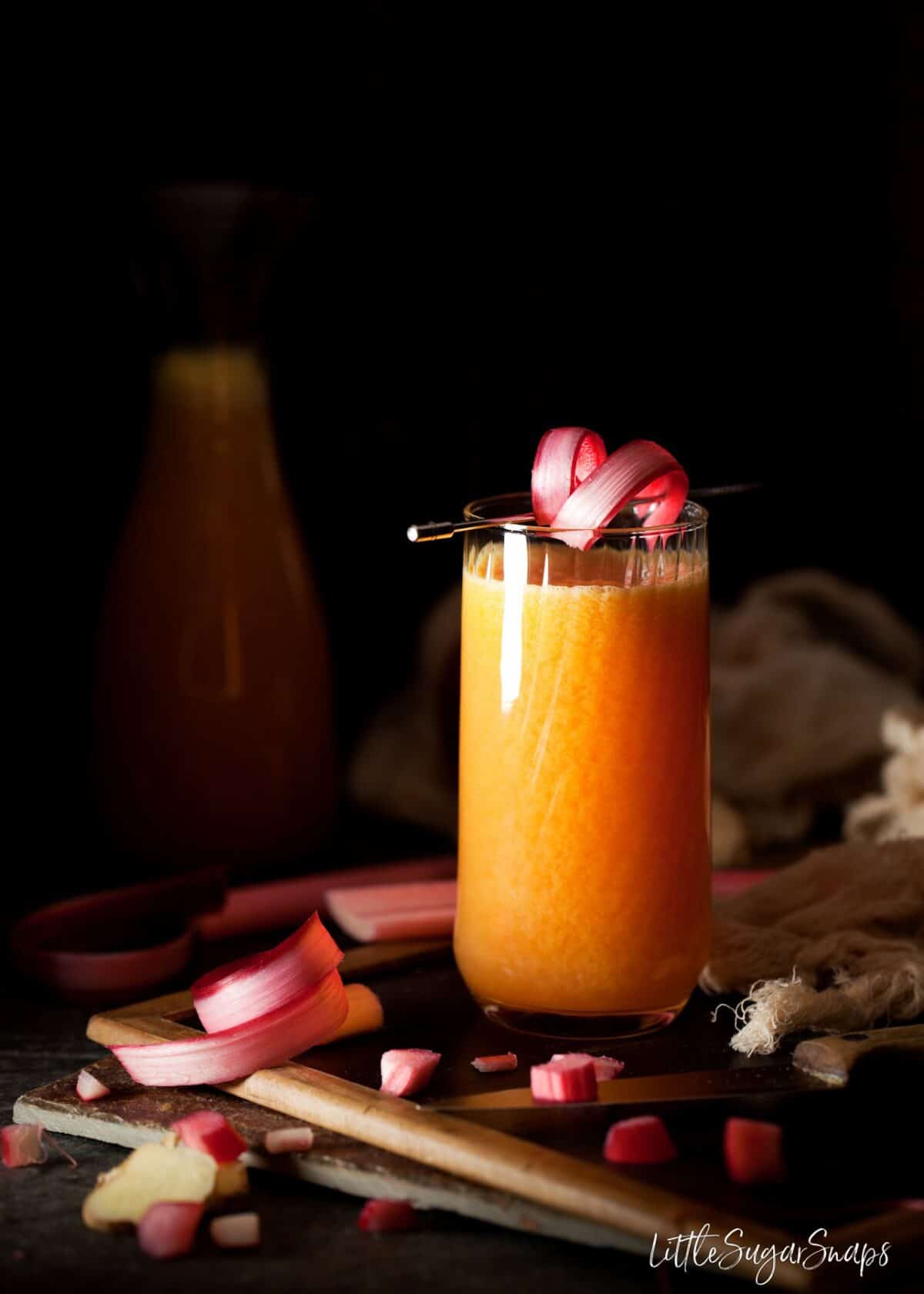 It is easy to pick up a carton of juice from the supermarket. Easy and convenient. I'll openly confess that most of the time, this is exactly how my household rolls. But at the weekend, when we stop to catch our breath, it's nice to take a break from the endless rounds of water, milk, tea, coffee and ready-to-pour juices that make up our weekday liquid intake.
I'm a total sucker for hot chocolates and usually welcome my girls home with one on a Friday evening whilst debating which cocktail creation might impress the adults later on. I think I find a treat drink one of the most comforting things in the world.
However, I also relish serving up more unusual healthy drinks and juice concoctions to brighten up my family's day. …