Easy Vanilla Sponge Cake is a recipe staple every baker needs. Adapt it with fillings to suit your latest whim safe in the knowledge that the base cake is as light and fluffy as any quality sponge cake should be.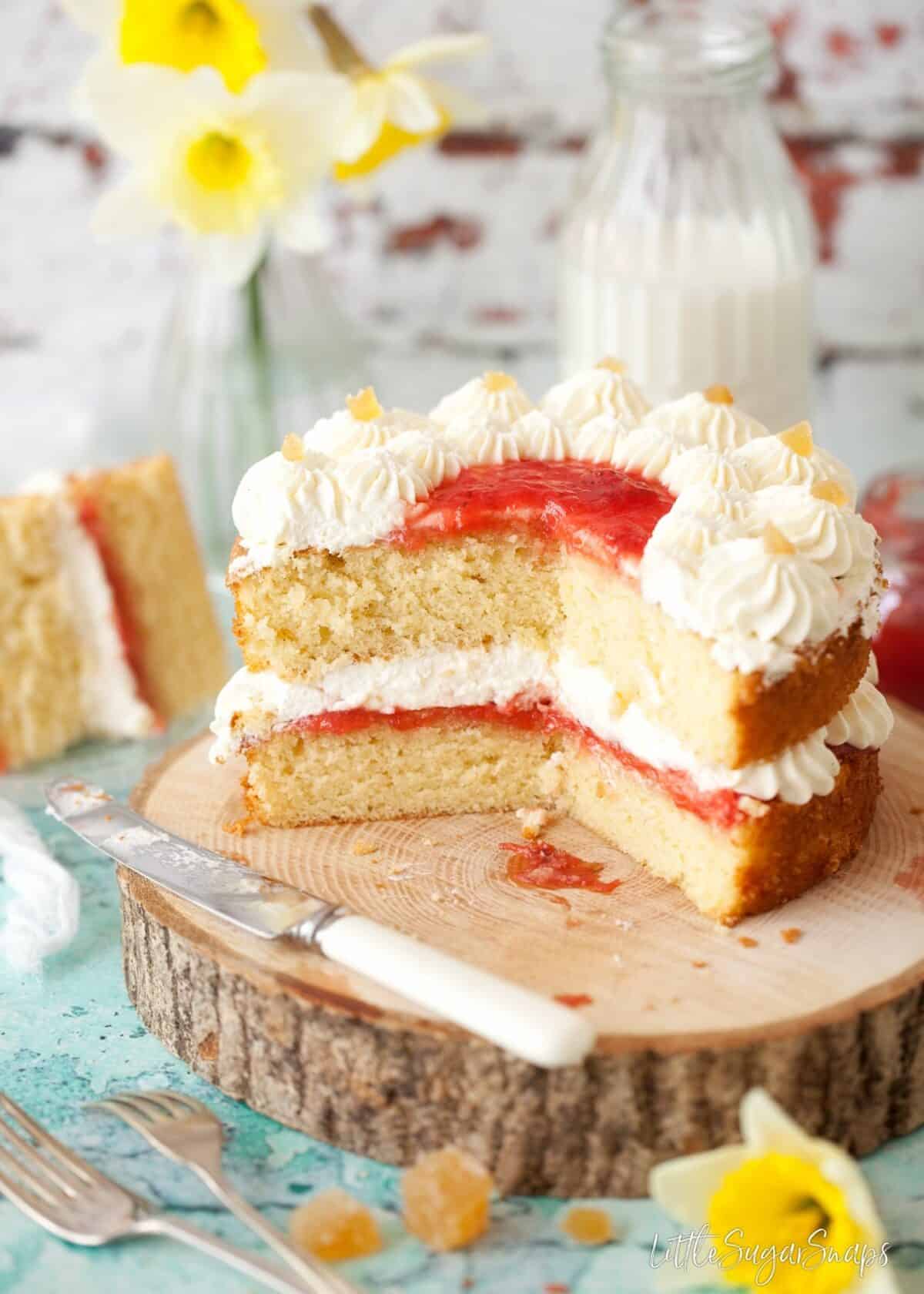 As a food blogger it is easy to get caught up in creating content that has a unique twist to it. Something that requires that extra bit of effort to push up the wow factor of a recipe. We bloggers like to impress our readers with fun new recipes and ideas. But the truth is, we all – food bloggers included – need a stash of quick, easy and reliable recipes to hand to pull ourselves out of the scrapes that the demands of modern life can put on our precious time.
So this week I'm going back to basics. To where my love for baking began. I'm bringing you a recipe that I have been making for as long as I can remember – the cake recipe that my mother first taught me as a child. (Hi Mum). Yes, the one I begged my mother to let me bake at every opportunity possible and more in between….