Chocolate Caramel Spread is as good as it sounds. A dreamy caramel concoction, thick enough to spread and laced with a generous hint of milk chocolate. Go all out and add a kick of salt to turn it into Chocolate Salted Caramel Spread.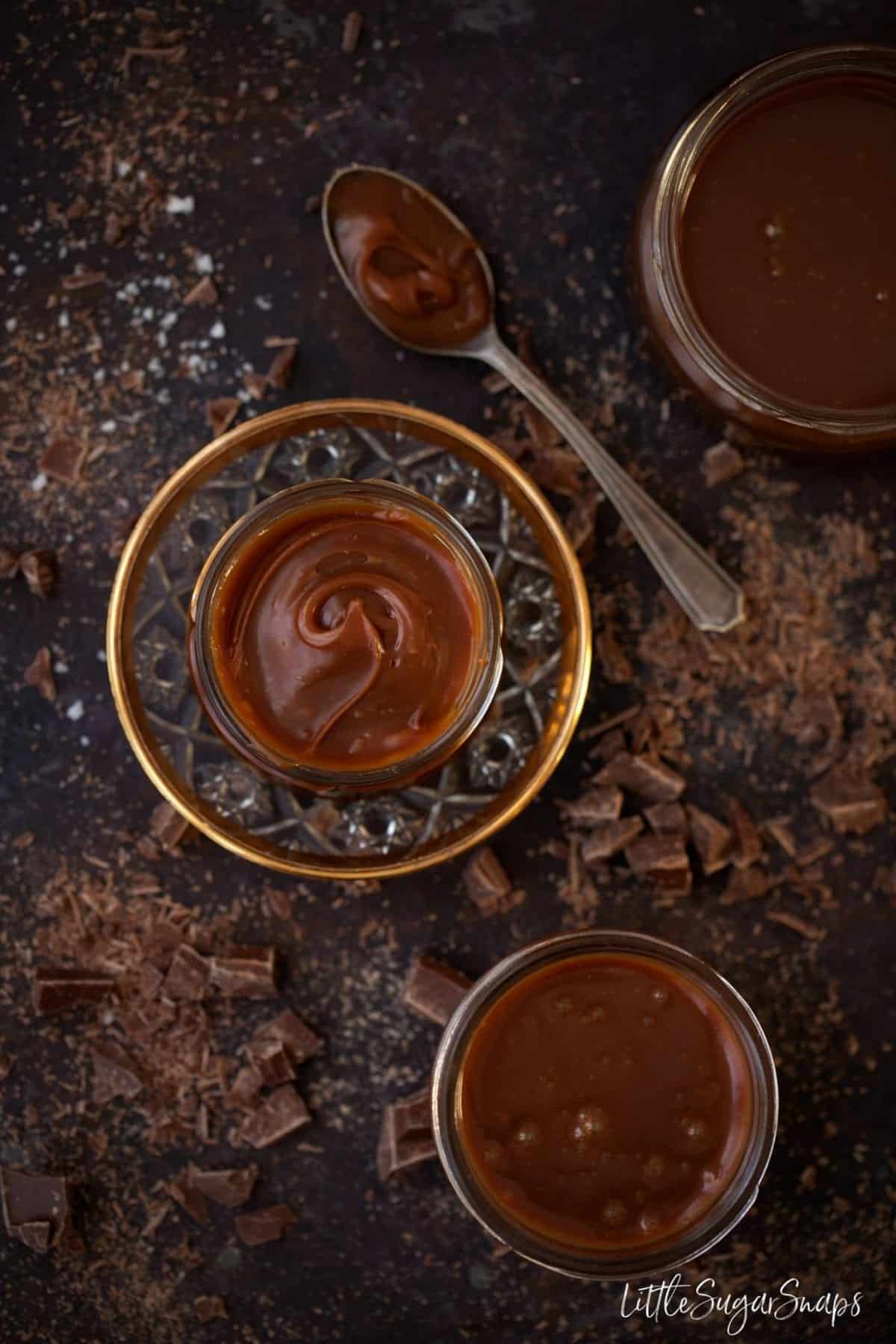 Decisions decisions. All day I've been debating whether to bump a winter salad recipe and, you guessed it, in the end, I couldn't resist. That means I have something savoury and healthy to present next week, as a light interlude, before it's full steam ahead on the treats front until January.
But enough of what's to come, this Chocolate Caramel Spread is begging for our full attention today. The first thing to note is my decision to call this a caramel spread. Caramel is 100% the star of the show here with chocolate as a secondary flavour. This spread is rich and buttery, with a texture that is most definitely that of caramel – smooth, silky and gloriously thick. So really, it is quite different to chocolate spread on many levels….