These ambrosial Custard Cream Truffles can be presented 2 ways. Go for a simple & classic truffle ball rolled in crumbled shortbread biscuit or ramp up the style by molding into pretty candy tins and adding a layer of jammy rhubarb underneath the truffle ganache.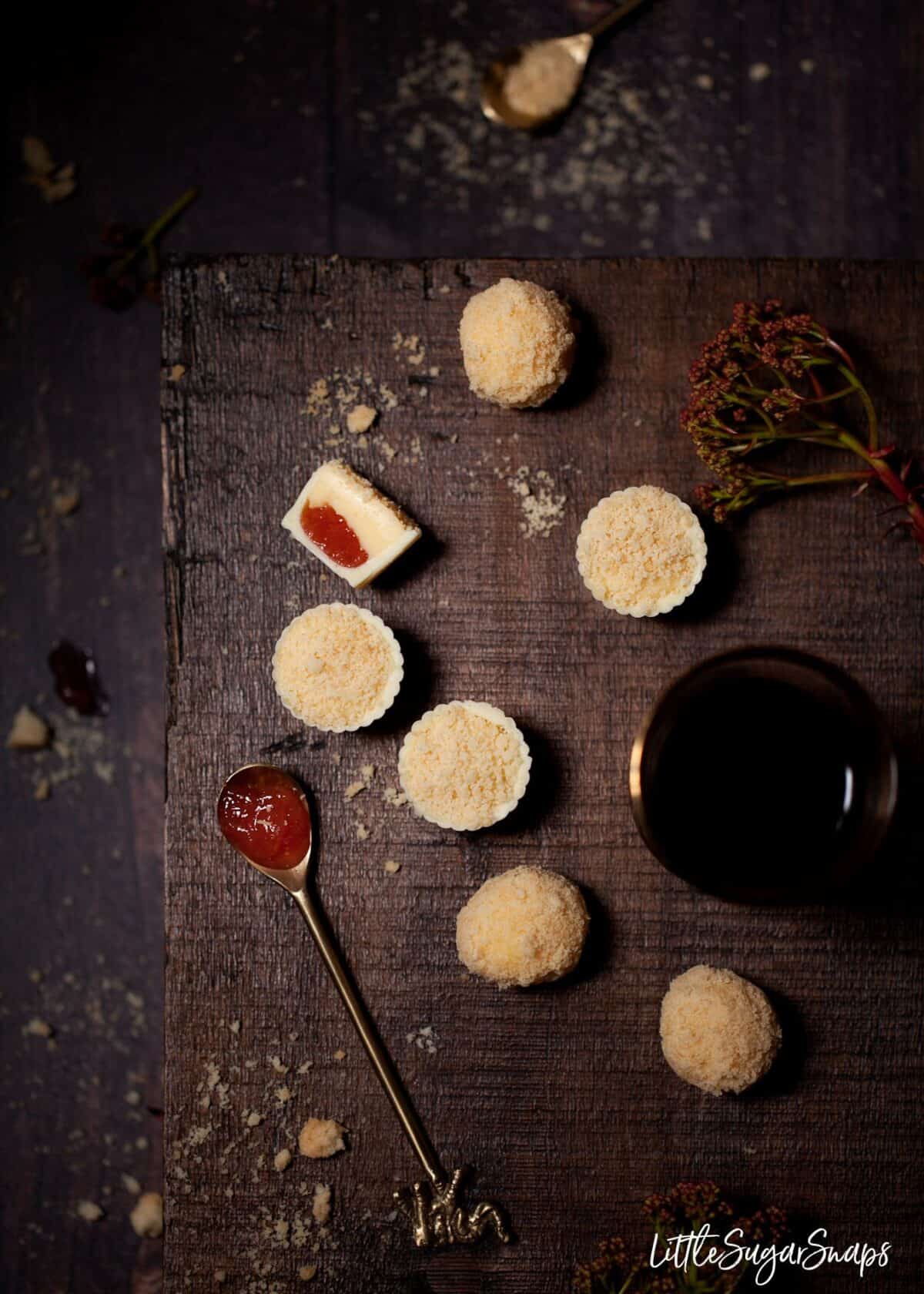 These are the chocolates that recently brought me my Eureka! moment in my endless quest to master tempering chocolate. So naturally, I whipped my camera out straight away and got busy. Just in case I never managed to temper chocolate successfully ever again.
Well, the good news is that I have well and truly tamed the tempering beast now and I look forward to serving up oodles more chocolate-covered treats to you in the future. But today it's all about that much loved classic dessert accessory – custard….