Pumpkin spice, nuts, chocolate and salt combine to create a luxurious and irresistible Chocolate Pumpkin Spice Granola. This is one decadent breakfast.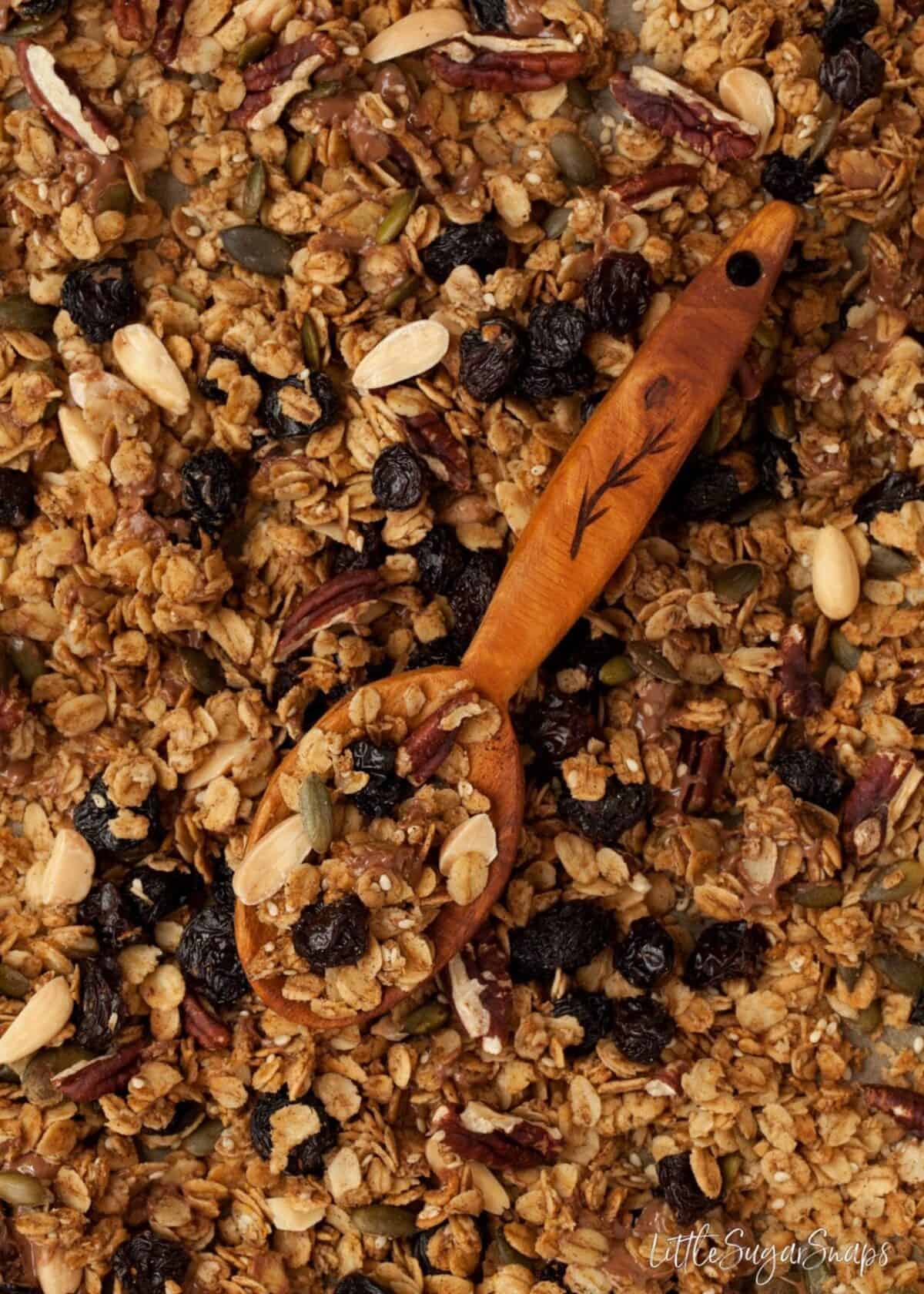 Normally I go all out to cut the amount of sugar from my family's breakfast options. I have a deep loathing for the so-called healthy cereals that contain so much sugar they are anything but wholesome. However, once a week, I relent. I close my eyes, hold my breath and let my kids have a cereal that they really want. Without naming brands, they usually wind up picking a sugar-laden variety that is either nutty, chocolatey or cinnamon spiced.
However, last weekend, it was my homemade granola that, without hesitation, won favour. Interestingly, it just so happens that the granola in question covered all these popular flavour bases.
You see, my latest granola wheeze is not my typical style. This Chocolate Pumpkin Spice Granola is the opposite of healthy. But it's oh-so-good…