Winter Baked Alaskas are an impressively showy dessert bound to delight any guest who is sitting at your table. Panettone and mincemeat add welcome fruit and spice to this classic dessert.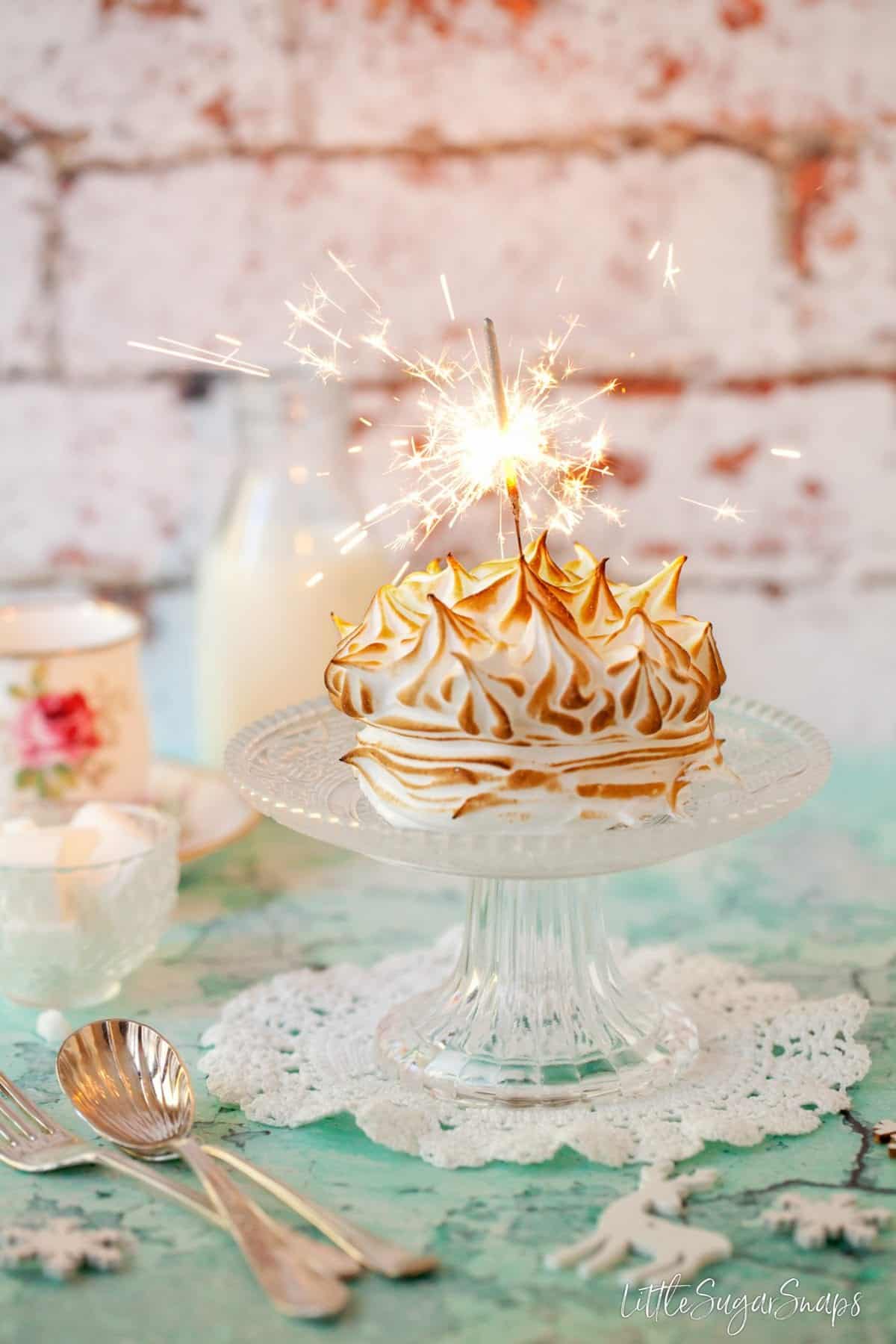 Christmas leftovers – do you still have some? I really do hope you do. This post was meant to come out much earlier in January, but I hit a snag and missed my opportunity to photograph them. That meant I had to wait another week to have my helpers on stand by to polish off these beauties once I'd finished clicking – ice cream waits for nobody.
These Winter Baked Alaskas require two foods most readily at hand around Christmas time – Panettone and mincemeat. I usually have the leftovers lingering into the New Year, so I've been serving a variation of this show-stopping dessert up for a while now.
It's so late in January now, that I did consider holding this recipe back until next January. But rather than sitting on this recipe for a year, I'm taking the view that…