Sweet Iced Coffee with coconut milk is easy to make and stores well in the fridge. Make a large batch and save yourself a few trips to the coffee shop this summer.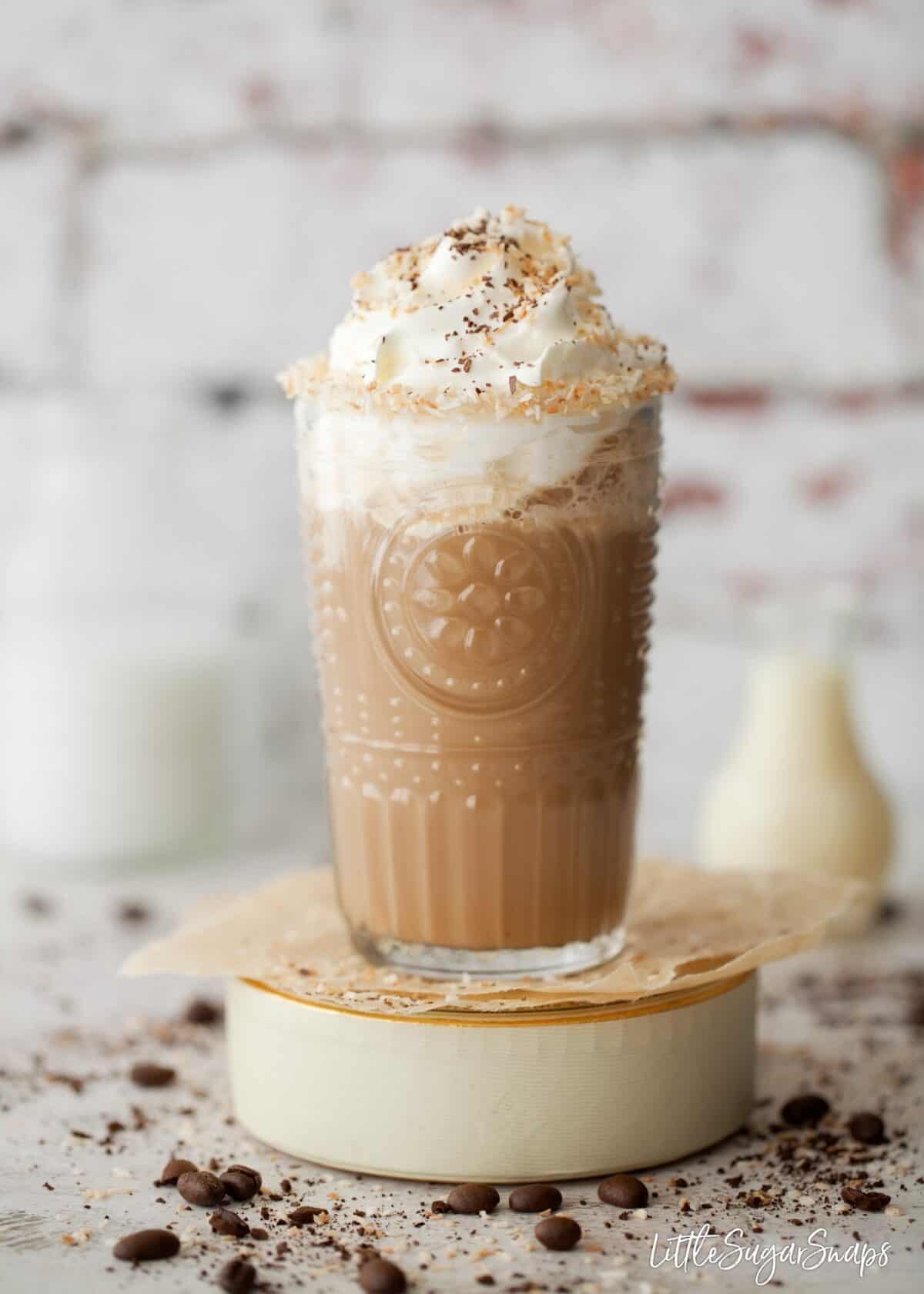 I adore taking inspiration from holidays for many of my recipes because doing so brings back so many happy memories. Two years ago we took a trip to DisneyWorld. Predictably, we screamed our way through the rides, dutifully ooh'd and aah'd our way through the fireworks and coped with the blazing heat with ludicrous amounts of water and all manner of tasty concoctions.
One treat from this trip has stayed clearly in our minds – the iced coffee. It was bone-chillingly cold, sinfully sweet and had a real coffee buzz to it. We all agreed it was downright delicious….