Dark Chocolate, Pistachio & Sea Salt Biscuits are an easy bake that gives impressive results. Fun to make. Sensational to taste. Hard to resist.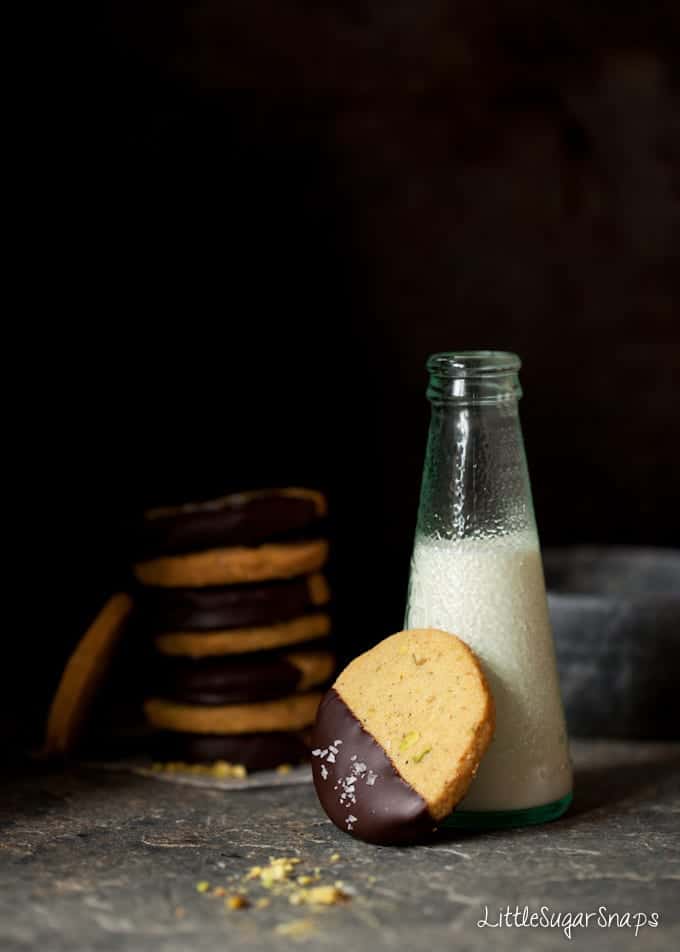 I'm here again with my transatlantic use of the word biscuit. I'm talking cookies, crackers, biscuits, bickies. Whatever you call them, these Dark Chocolate, Pistachio & Sea Salt Biscuits are not to be missed.
First off, there's a double hit of sweet, bright, cheerful pistachio nuts as both ground and chopped pistachios are incorporated into the biscuit dough. You could stop right there and enjoy the crisp, crumbly pistachio biscuit… naked. They are impressively good.
However, I'm all for a bit of overindulgence. Dipping these baked beauties in dark chocolate turns them from a simple & perfectly delicious biscuit into something more classy altogether. For a final splurge of flavour excitement, a light sprinkle of sea salt crystals transforms them into a biscuit that is regretfully good & totally addictive.
When I first thought about making these Dark Chocolate, Pistachio & Sea Salt Biscuits, I really wasn't sure if I would like the sea salt or if I would find it too much. If you're reading this and wondering the same thing, then I'm going to insist you give them a try. I can't let you miss out on what has turned out to be one of the best new flavour combinations I've tried this year.
Baking these biscuits is straightforward and great fun as you get to whizz up the pistachios and stare goggle-eyed at the beautiful shade of green you're about to put into your biscuits. It's little surprise that the biscuit dough created turns out green, but when baked the green hue vanishes. It's like a little bit of magic taking place in your oven.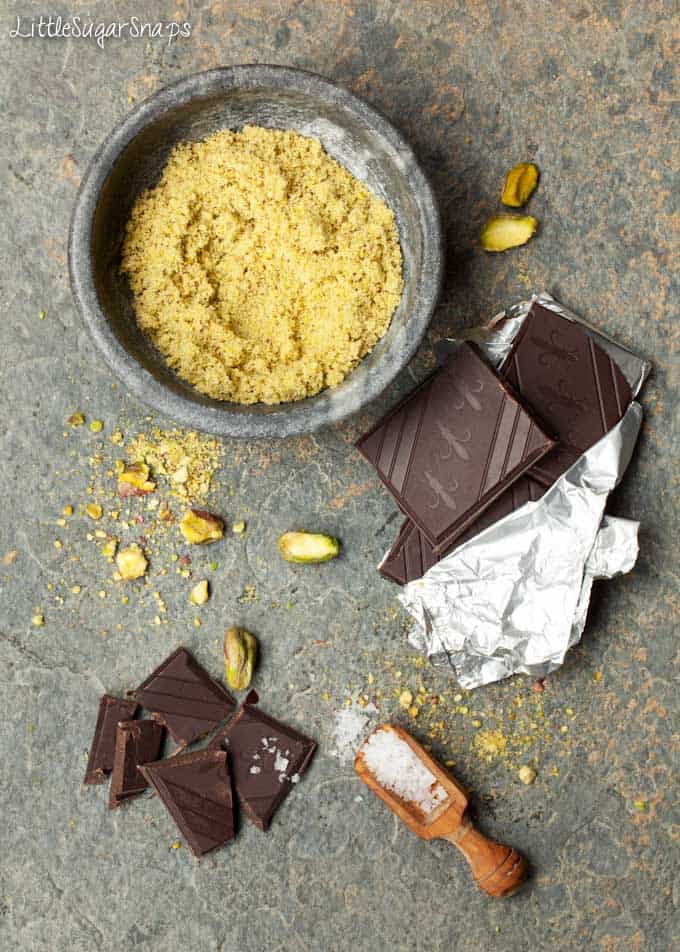 The dough can be prepared in about 5 minutes and you don't have to be too precise on dipping the chocolate since a rustic (aka messy) look works well for these biscuit. That's probably just as well given my decorating skills (ahem).
Pistachio + dark chocolate + sea salt. It can only ever mean good things. Hop to it and get baking.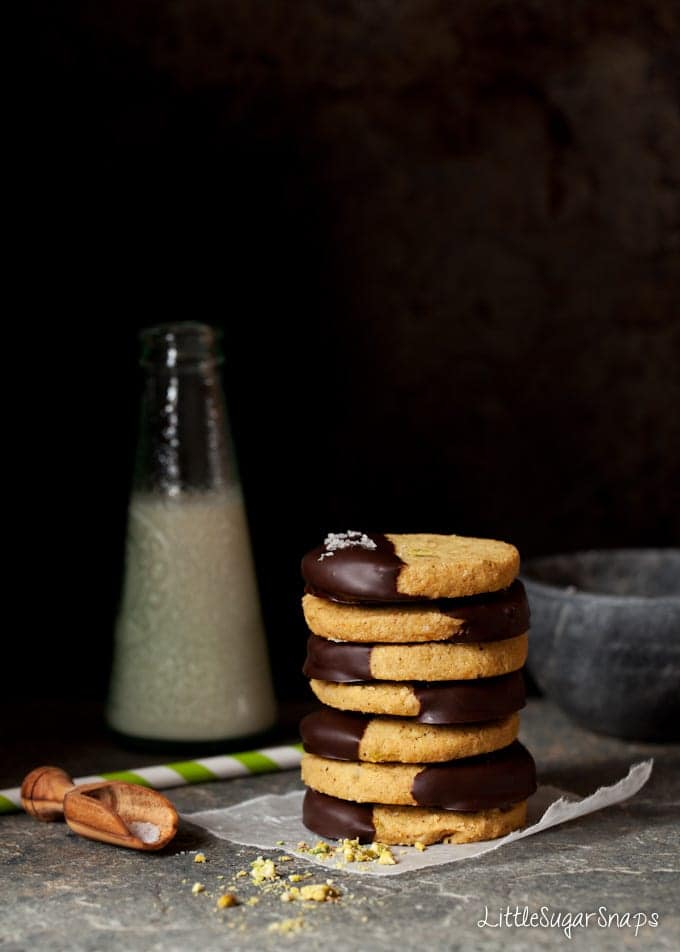 More biscuits to try out
(Visited 316 times, 1 visits today)