This simple Beetroot and Caper Salad is great served either as a light lunch, an appetiser or a side dish. It's pretty, versatile and packs a punchy hit of flavour.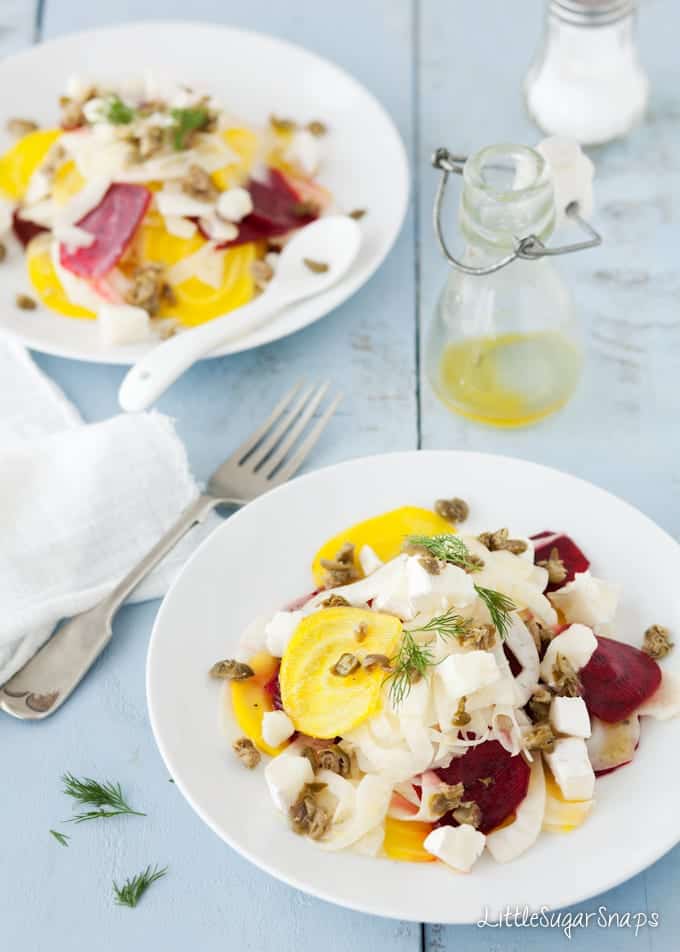 I think that beetroot gets an uncalled for hard time. It's seriously under-rated. Often described as boring, earthy or even unpleasant. It's also renowned for being a bit of a devil to prepare since it takes a very long time to boil or roast. On particularly bad days it gets completely doused in strong vinegar and pickled for eternity.
Poor beetroot.
In reality, it can be so pretty. It has great colour. There are numerous varieties and it's a very flexible vegetable since it can be eaten raw, boiled or roasted. Hot or cold. Even pickled…….