Cheesy Olive Pastries are your must have party nibble for the coming festive season. Packed with Mediterranean flavours, these irresistible little bites will be gone in the blink of an eye.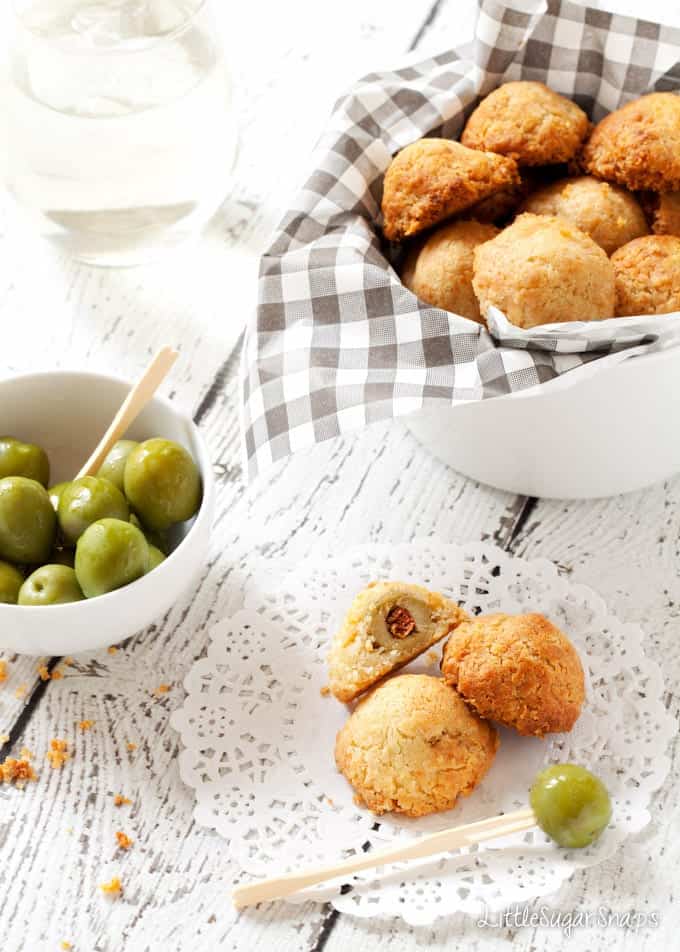 Back in 2007 I came across a recipe for olive pastries in a supermarket magazine. I tried it and instantly fell in love. As did the rest of my immediate family. And my wider family. And an army of friends. Back then I was able to pick up some tasty olives pre-stuffed with sun-dried tomatoes. But over the years, those olives have become harder to find and I've got a lot more creative. I've gradually tweaked the recipe so that I can always create this family favourite regardless of what the current trend on the supermarket olive counter is.
What I have on offer today is a light, crumbly and brazenly cheesy pastry, loaded up with Parmesan and Cheddar. Hidden inside this delectable cheesy crust are juicy green olives stuffed with sun-dried tomatoes that have been tossed in a smattering of green pesto.
…