These Mango Cherry Popsicles are made entirely of fruit and a touch of fruit juice so there is no added sugar, artificial sweetener or colouring involved. I'd say they are so healthy they are fair game anytime of day.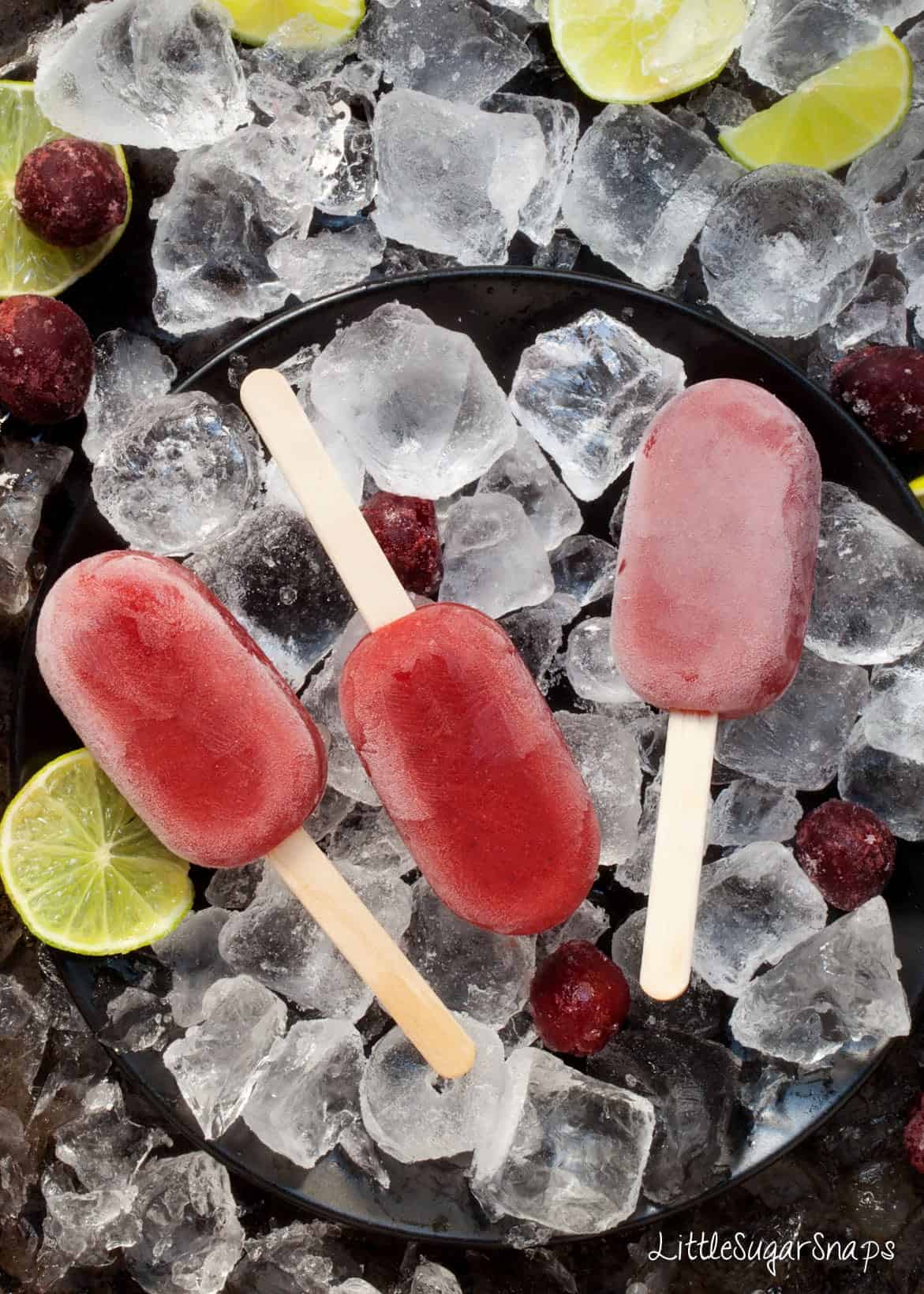 I'm not too sure what's going on but I seem to have come up with another healthy recipe. It's so unlike me, but I promise that next week there will be cake. In fact, I've spent today baking and photographing next week's cake recipe with the help of my kids. We did reach the slicing and eating stage before I noticed one ingredient hadn't made it into the mixing bowl. I could call that an accidental, slightly sidetracked by kids, genius move since now I know the cake works well with or without the ingredient. However, since that ingredient was also just the styling prop I was after for the photos I took today I am annoyed at myself.
Anyway, more about the cake next week. Today I'm all about these completely healthy Mango Cherry Popsicles, which I'm sneaking in before we get sidetracked with  a windfall of autumn goodies….