These Bramble truffles are inspired by the classic Bramble cocktail. Flavoured with gin, blackberry and a hint of lemon, these wonderfully soft truffles are encased in a thin milk chocolate shell and dusted in icing sugar. They are sure to impress your next house guest.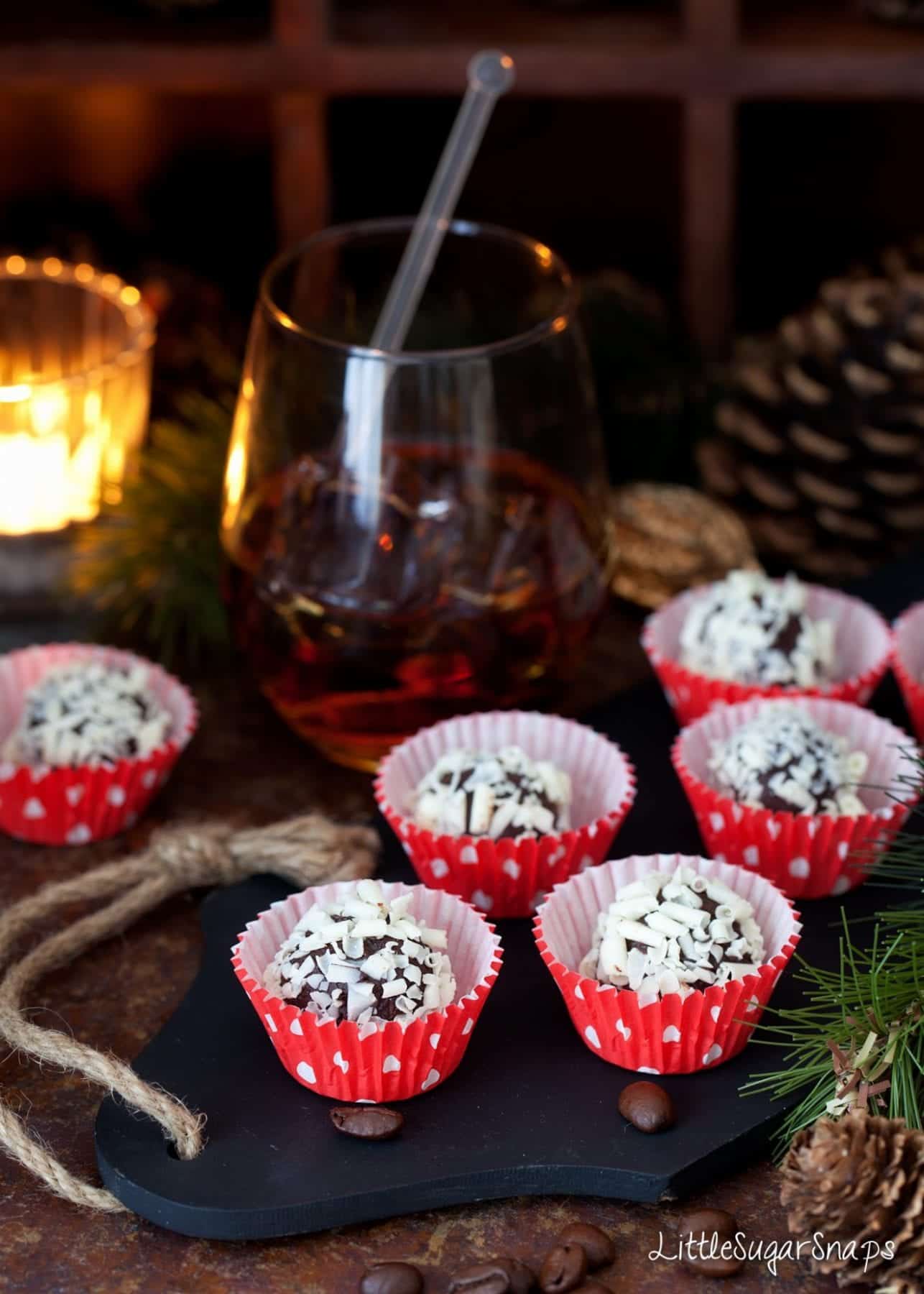 The Black Russian Cocktail, featuring vodka and coffee liqueur, has been transformed into dark & intense chocolate truffles. These boozy bites are worthy of serving up after dinner or just with drinks on a cosy night in by the fire with your favourite film playing.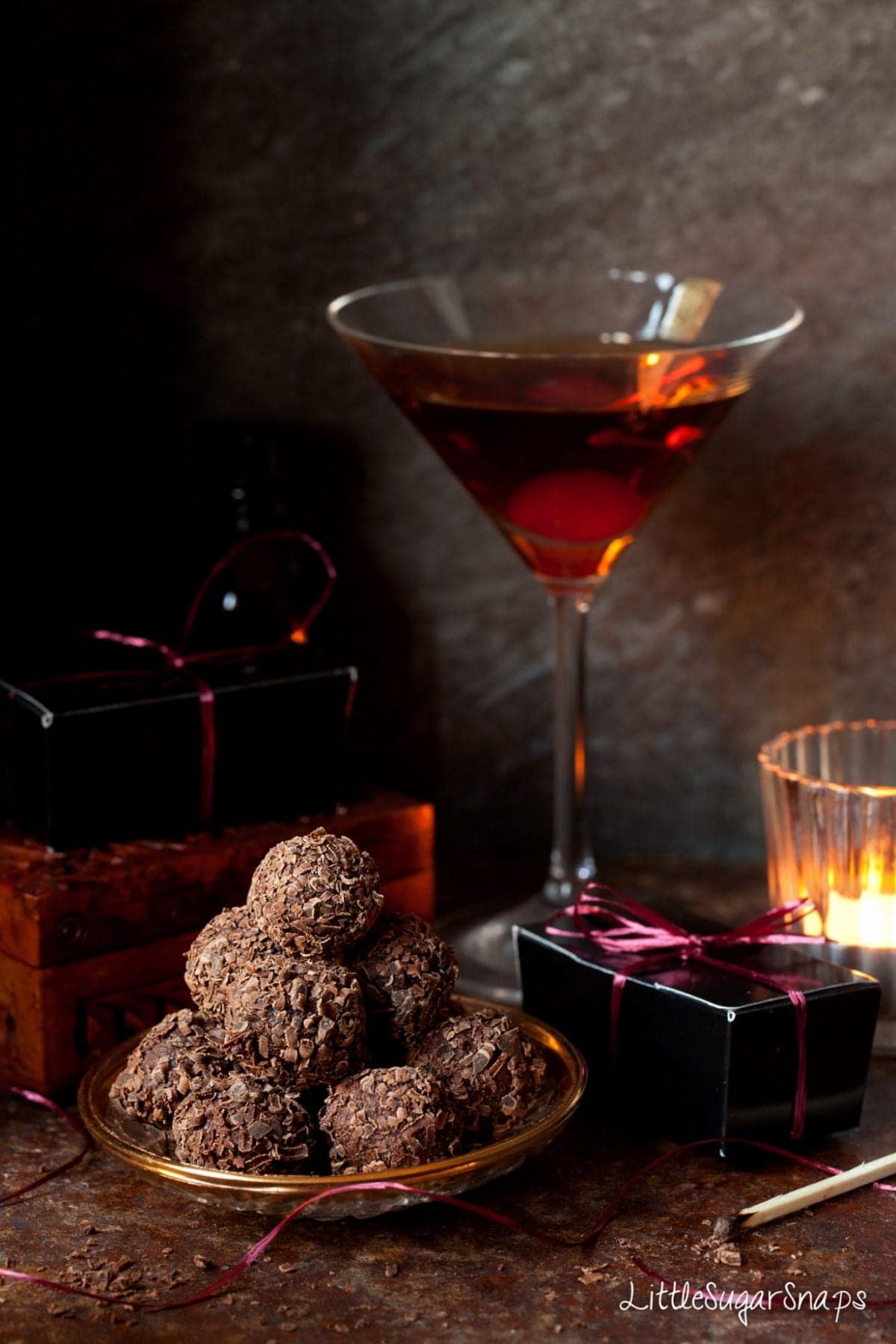 These Manhattan Truffles are bold in flavour. They are downright boozy but also brilliantly well balanced and mellow, bringing out the best of whisky and chocolate together. Serve them with a Manhattan cocktail or alongside coffee for an after dinner nibble.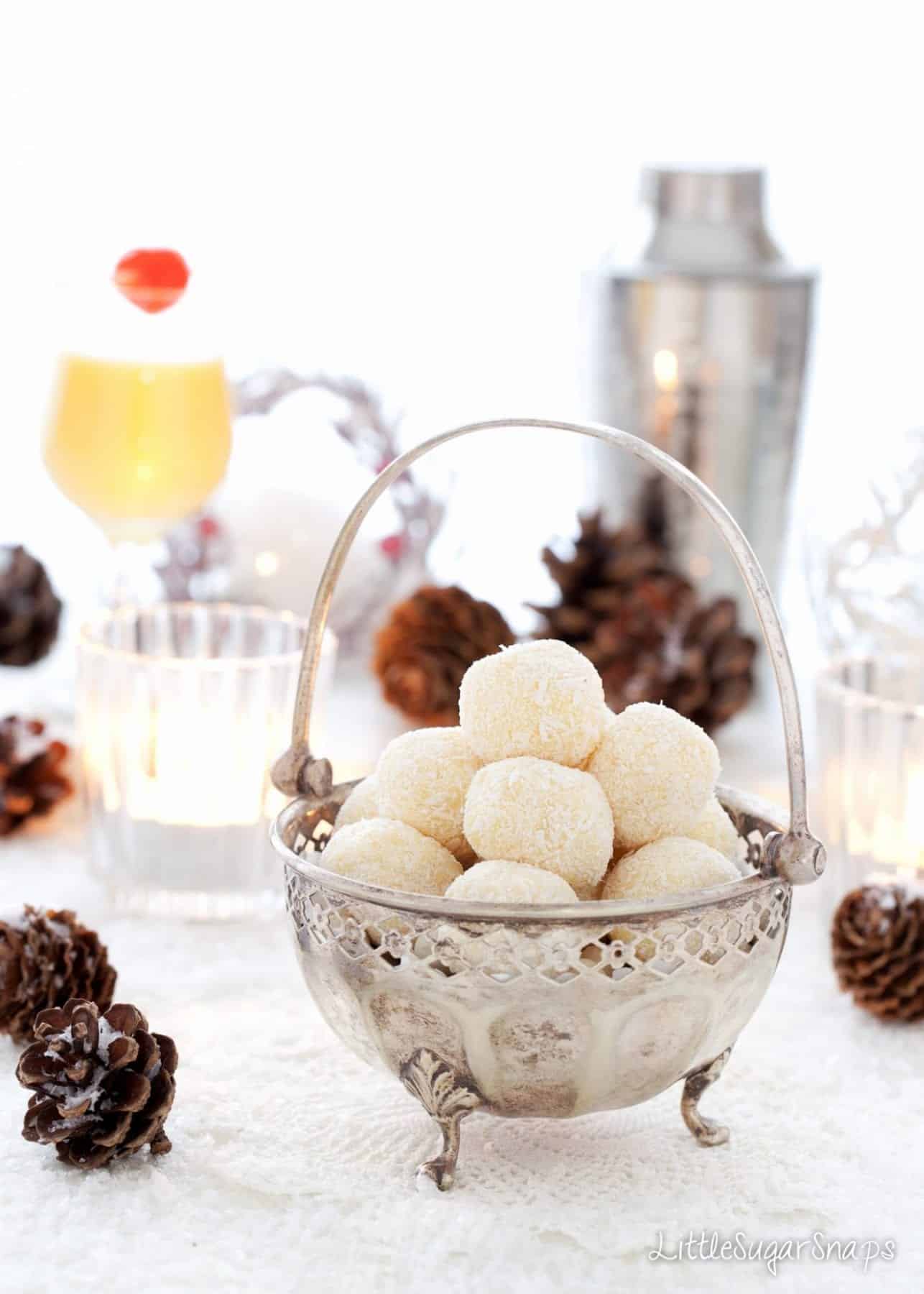 These Snowball Truffles are a cheeky spin on the 1970's classic cocktail The Snowball. Advocaat and citrus flavours blend with white chocolate to create soft & creamy treats. They are festive and perfectly suited to Christmas.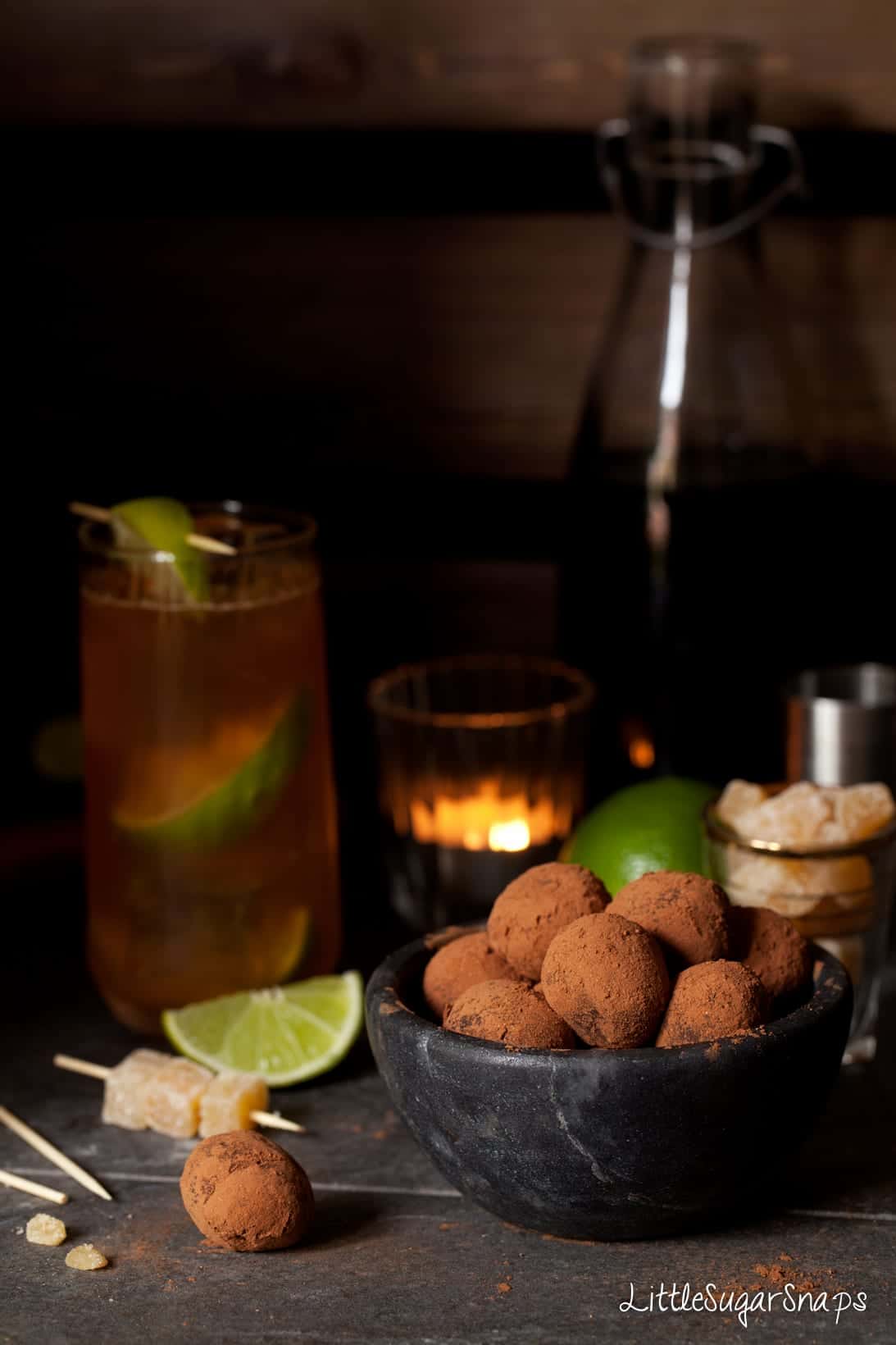 Inspired by a classic cocktail, these boozy Ginger Truffles feature rum, ginger & lime. Dark, bittersweet chocolate works in harmony with the cocktail flavours to deliver bite sized velvet soft treats. They are simple to make and a breeze to eat.
PIN THIS COLLECTION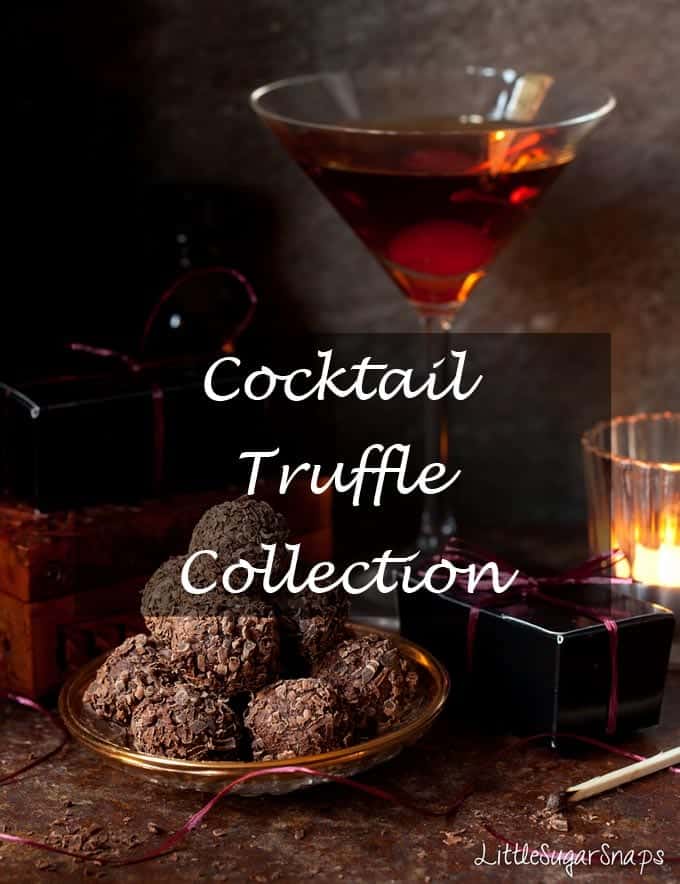 (Visited 3,139 times, 5 visits today)