Beetroot Hummus is fresh, wholesome and gloriously colourful. It is easy to make and great served as a dip for crudités, pitta bread or bread sticks, as part of a Mezze platter or in a veggie sandwich.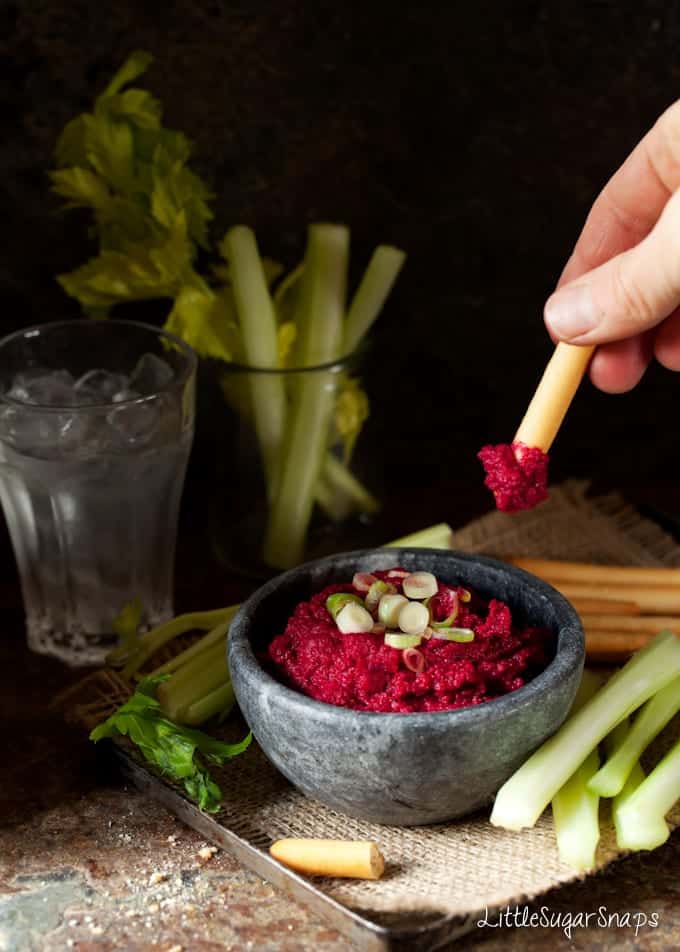 I'd like to be totally honest with you today: I've created this recipe for Beetroot Hummus because I am not a fan of regular hummus. To be specific: I do actually enjoy the taste of hummus quite a bit, but I find the texture and colour (especially the colour) of regular hummus a total culinary turn-off. I find it so sticky and so …. beige.
Beige is not a word or a colour I like at all. Yes, I know that sounds exceptionally childish of me, but I can't help it. I eat with my eyes as much as my mouth. So food has to look the part to impress me.
Since I find beige hummus so loathsome, I decided to get around the problem by adding a large quantity of freshly roasted beetroot to the mix. …