The Winter Gin & Tonic is a twist on the classic G&T. A dash of elderflower liqueur, sloe gin & Campari team up with gin & tonic to create a drink with a pretty blush and a hint of fruit.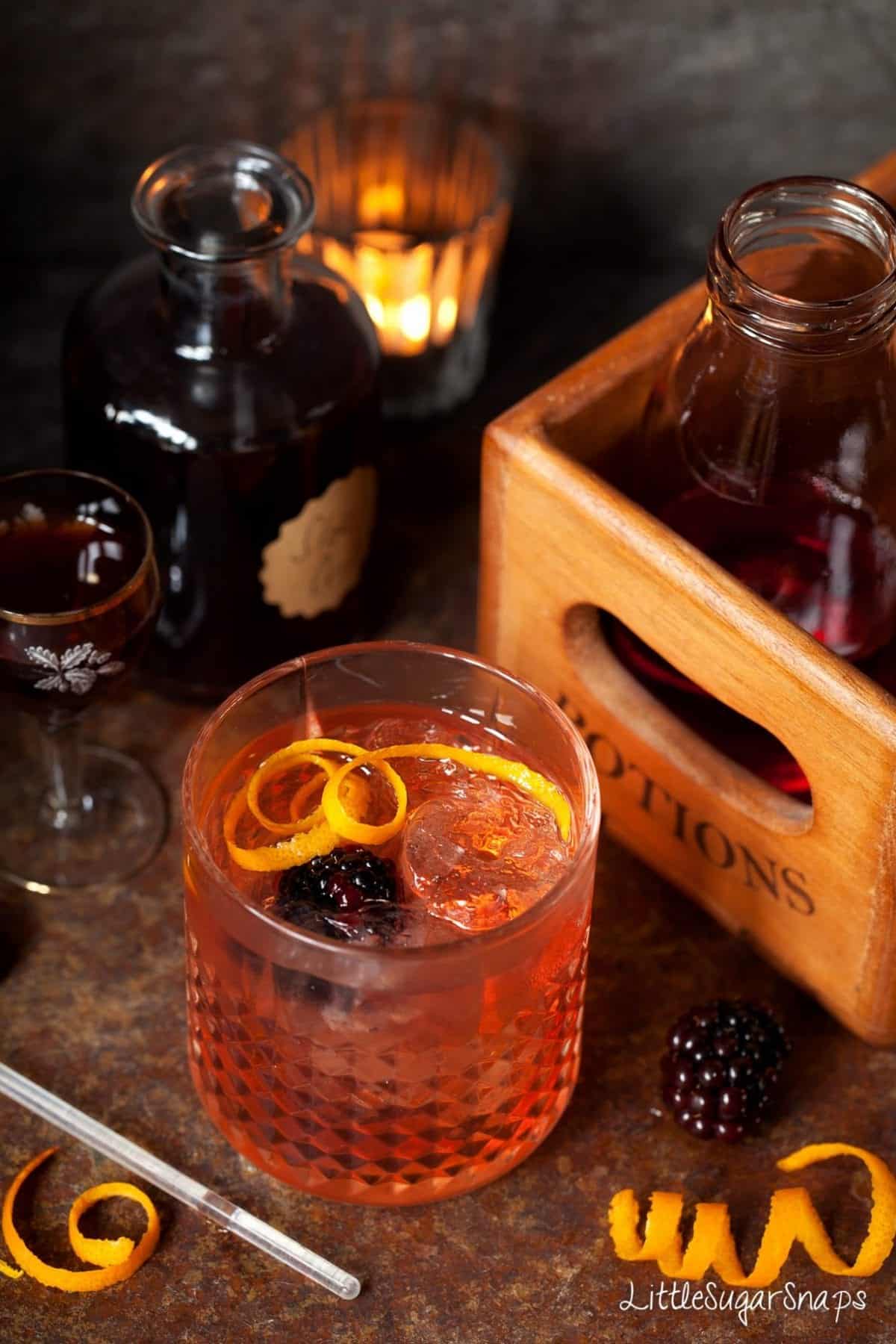 Sometimes a recipe can sit in my notebook for a very long time. Often, it's just a title, waiting for me to get around to developing the actual recipe. Other times it's a recipe I've tested and tweaked numerous times until I'm finally satisfied with it. And then the season moves on, so the recipe sits there until the season rolls around again. Well guess what, it's finally the perfect time to talk about this Winter Gin & Tonic – it's been waiting patiently in my notebook for quite some time.
The nights are darker and the temperature has dropped rapidly over the last week. Winter is definitely not far away now. So, I like my Friday night cocktail ritual all the more now. What could be better than saying goodnight to the dark and cold world outside by locking the door and snuggling up for the night with a couple of seasonal cocktails and a game or two with the family.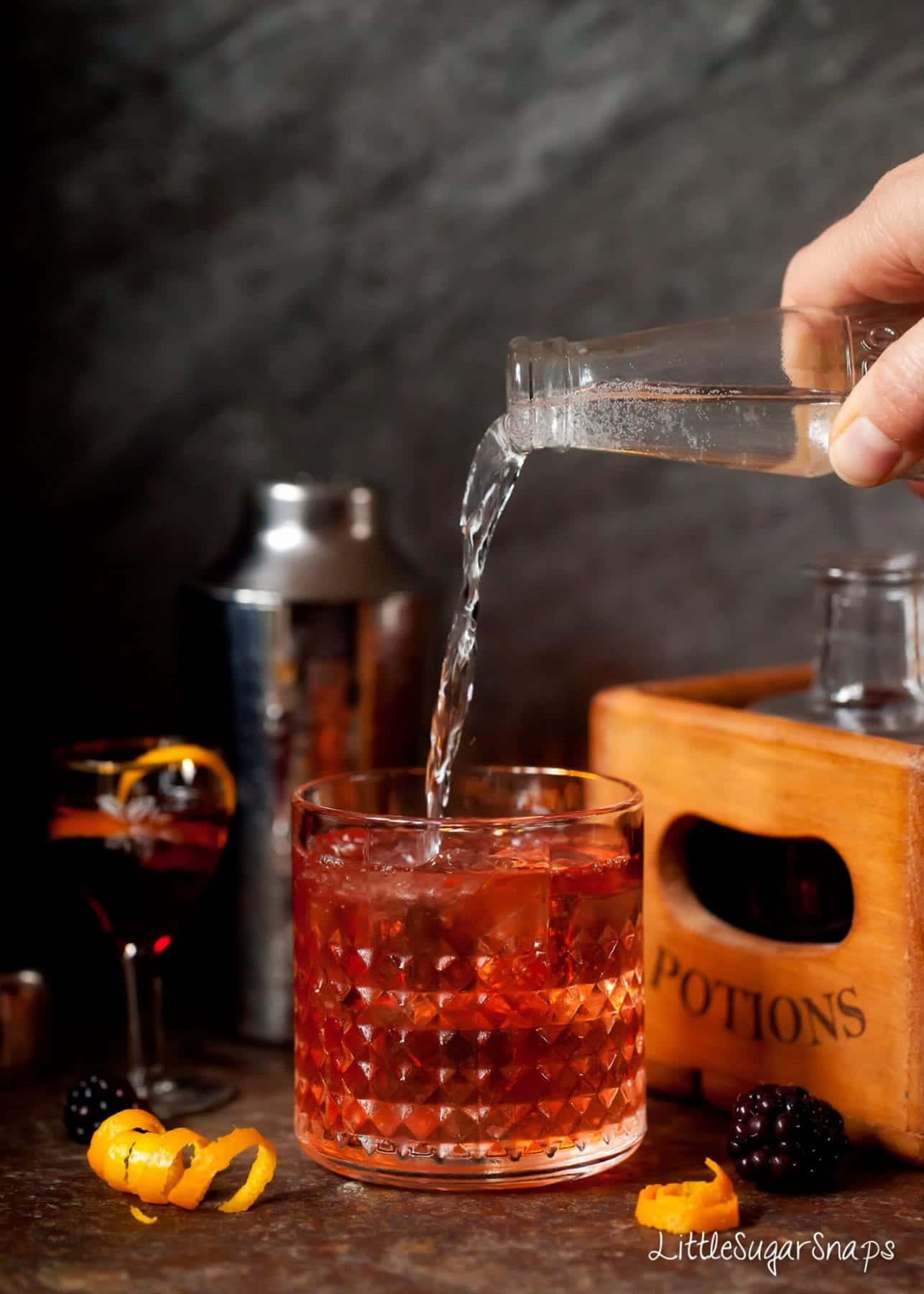 The Winter Gin & Tonic embraces the classic G&T but gives it a bit of a shake up to match the time of year. Both the sloe gin and Campari add a warming hue to the drink and a wintery edge to the flavour. But the touch of elderflower reminds us that summer will be back. Even in cocktails I like to spread positivity.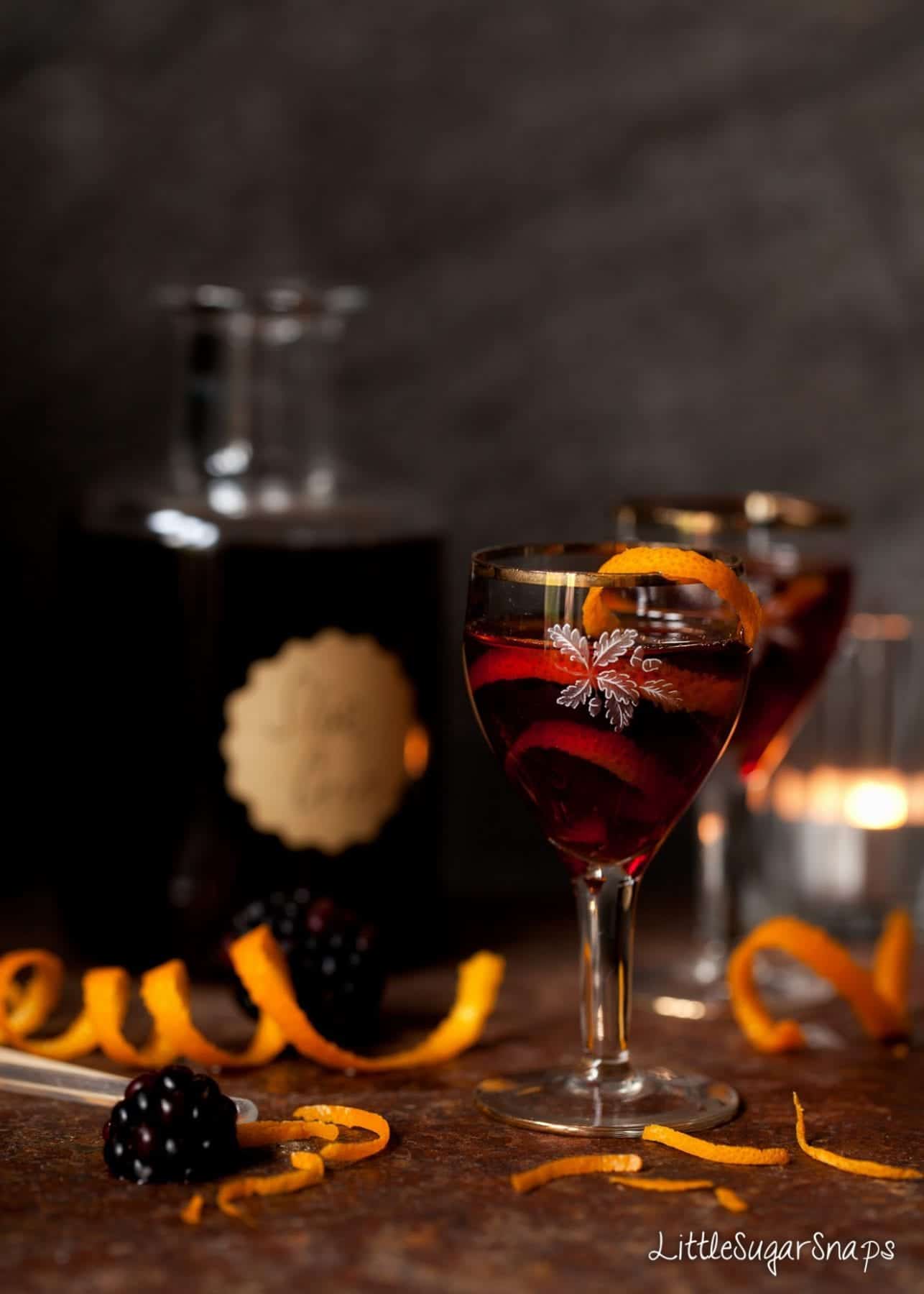 Oh, and if you're worried about the Campari, don't be. There's only a splash in the entire drink, so it's not bitter at all.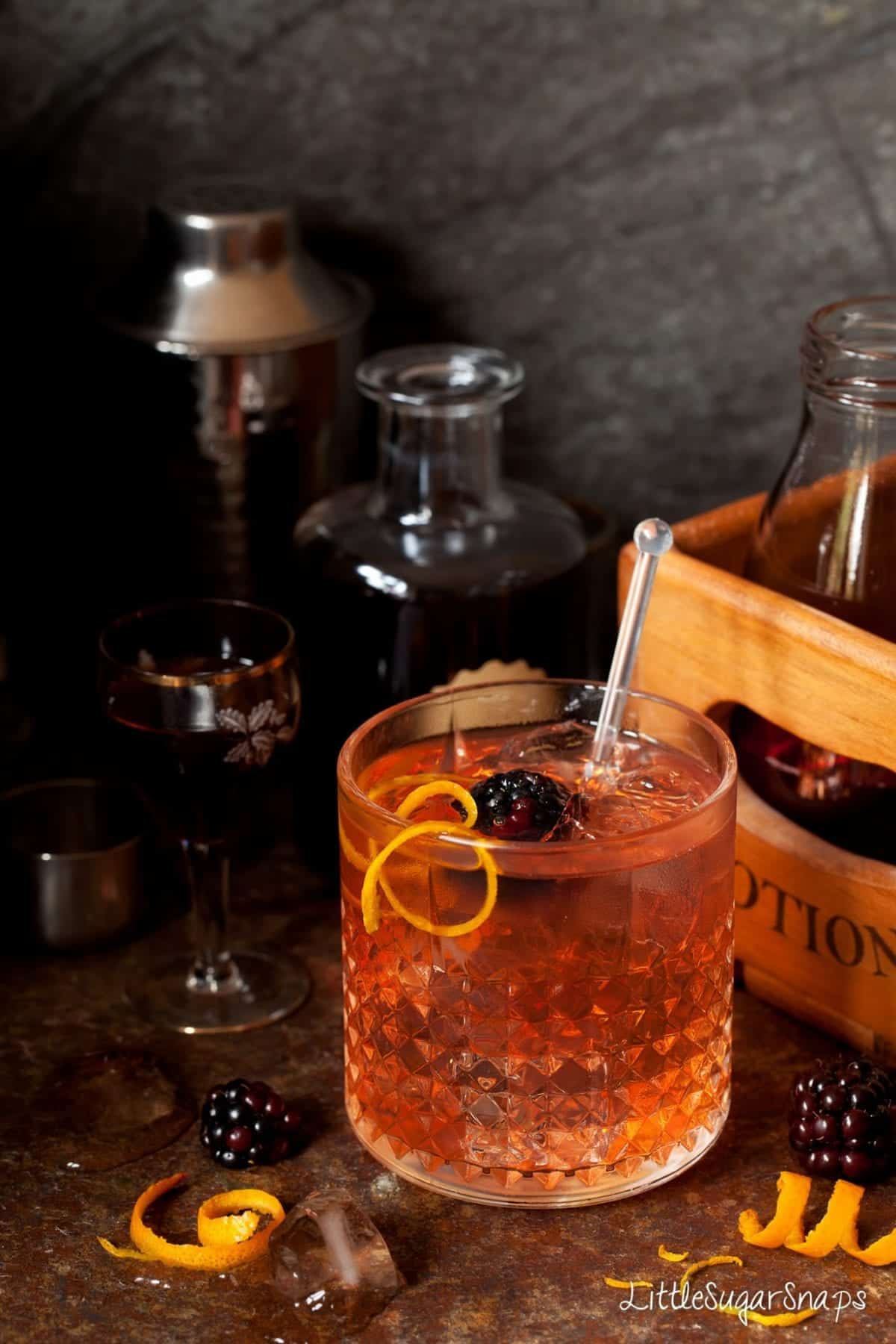 I've been working hard to improve my food styling this year. Especially for drinks and I've learned how to make a few pretty garnishes to top my cocktails with. You'll see a few of these at the start of December when I launch a mini-series dedicated to classic cocktails and truffles inspired by these cocktails.
Since I've been teaching myself how to be a bit more stylish in the cocktail garnish department, that got me thinking. So I challenged myself to make a video to help you out too. There's nothing elaborate going on here. Just a few easy to do ideas.
Creating video content is not my strong point or my passion. It's kept me busy for most of this week. I've learned a few more things along the way, so that's positive progress. Enjoy.
Ingredients
For the Cocktail
40ml

(1 part)

Gin

10ml

(1/4 part)

Sloe Gin

10ml

(1/4 part)

Elderflower Liqueur

10ml

(1/4 part)

Campari

50ml

(1 1/4 part)

Tonic Water

3 drops

Orange bitters
Garnish
1

Blackberry

Orange peel - spiral
Instructions
Put all the alcohol and the orange bitters into a cocktail shaker with a few ice cubes and shake for 20 seconds

Fill a tumbler with ice and strain the alcohol into the glass

Top with tonic water

Garnish with a spiral of orange peel and a blackberry (optional)
Recipe Notes
One part is any equal part - think of it as one measure of your jigger. Essentially, one part is your starting point measurement and you will adjust the other ingredients from there.
For example, if you need 1 part, you would pour one full jigger. For 1/4 part measure 1/4 of your jigger and for 1 1/4 parts measure 1 jigger plus a further 1/4.
In this recipe my jigger is 40ml (1 part) , so 1/4 part is 10ml and 1 1/4 is 50ml.
Pin this recipe:

(Visited 1,237 times, 5 visits today)