Gingerbread Date Shake is my tribute to healthy eating in January. This drink tastes sinfully good and will help alleviate sweet cravings but it's surprisingly healthy and loaded with wholesome ingredients.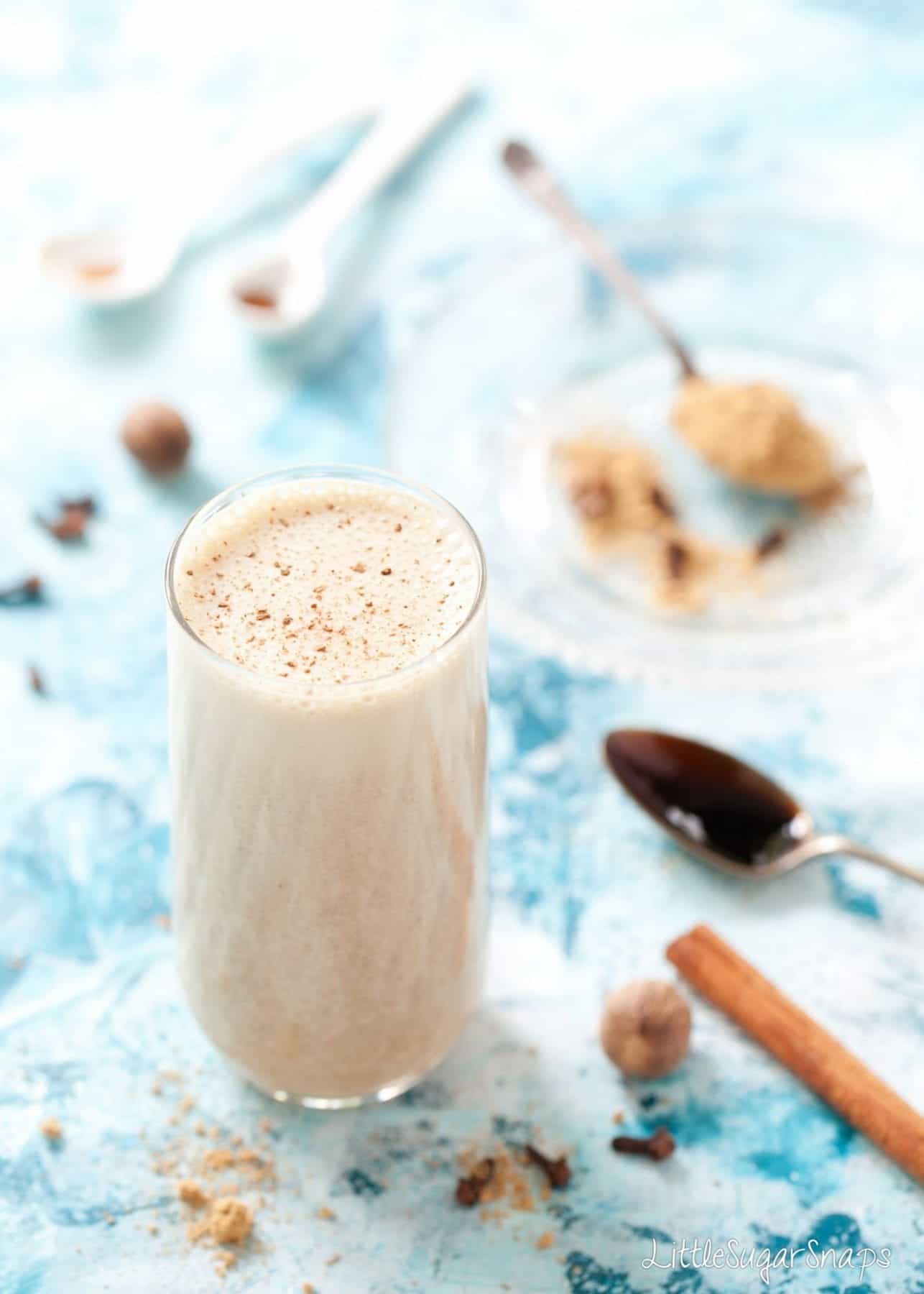 Okay, it's January. I always feel obliged to share at least one healthy recipe in this bleak month so please welcome the Gingerbread Date Shake. I was aiming to share a smoothie recipe with you today, but that plan got derailed recently because only one person in the household (me) actually liked the smoothie I had in mind. So that idea went back to the drawing board.
January always feels like the month that we just have to get through. It's grey. It's damp. The trees are completely bare and all of the pretty Christmas lights are down. So, to cheer everybody up, I photographed this drink on the brightest background I possess. I hope it makes your day that bit happier.
At the heart of any good date shake are two vital ingredients: dates and milk. And that is what makes this drink so special. Not only does a date shake provide a healthy serving of calcium and one of your five-a-day, but it also blends into an amazingly creamy, sweet drink. A quality date shakes tastes just as good, if not better than a creamy, ice cream laden milkshake. But without all of the added fat and refined sugar. It really is a healthy sweet treat and what's not to love about that?
And the story just keeps getting better, since the basic date shake can be added to and customised. I've previously published recipes for Malted Date Shakes, Chocolate Date Shakes and Coffee & Cardamom Date Shakes. Today it's the turn of gingerbread.
To the base date shake recipe I've added some classic gingerbread ingredients – black treacle (aka molasses), ginger, cinnamon, nutmeg and cloves. It's a really simple and quick recipe to make since everything gets whizzed up in a blender in a matter of minutes. The result is a decadently sweet, rich & creamy drink with a gentle hint of gingerbread spice and warmth. It's the perfect adaptation for winter.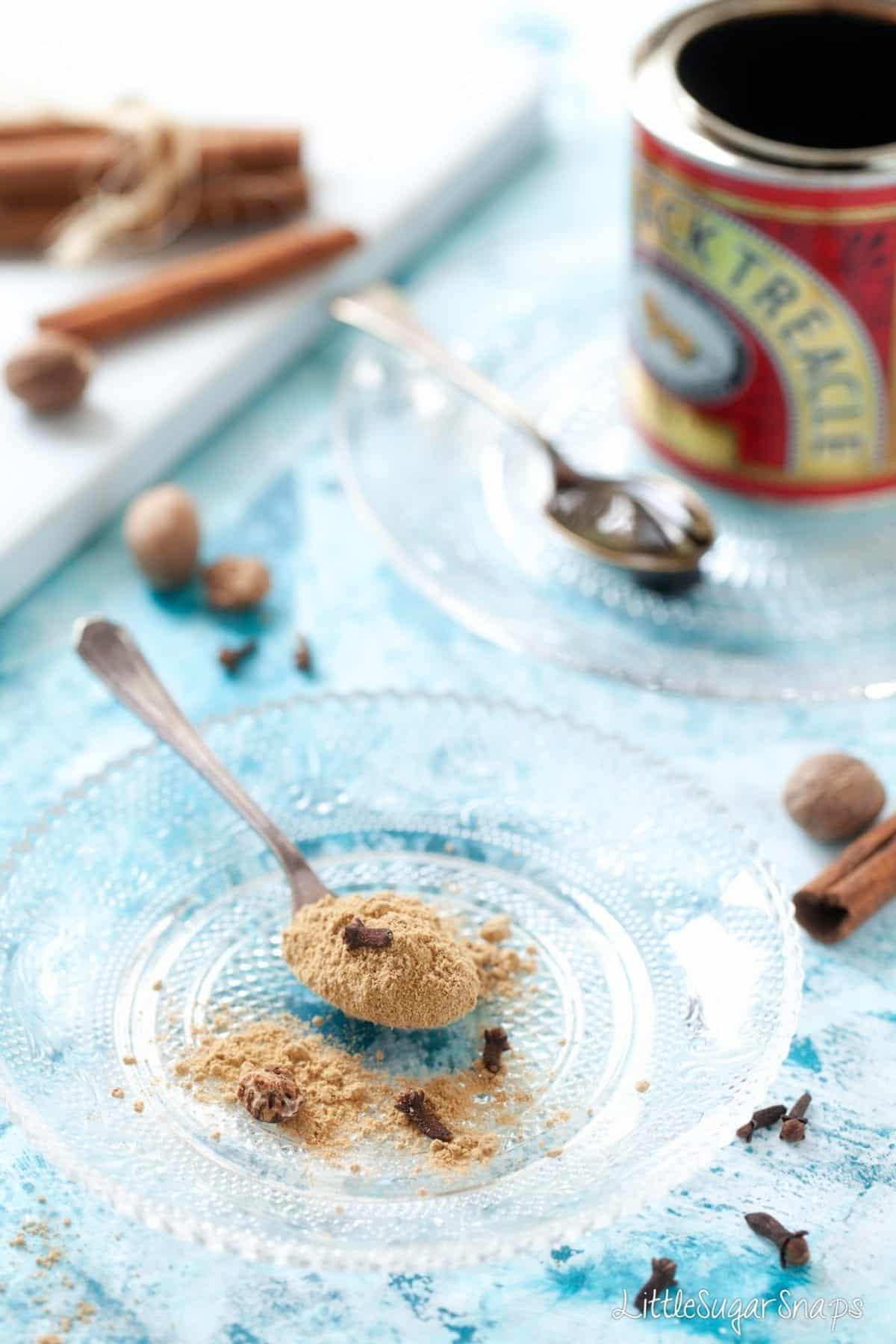 I'm mindful that the addition of treacle to this version does introduce some refined sugar (sorry), so I've kept the quantity needed to the bare minimum. Of course, the level of spices can be varied according to individual tastes and, although I made my shake with whole milk, any non-dairy milk substitute can be used in it's place. Happy blending.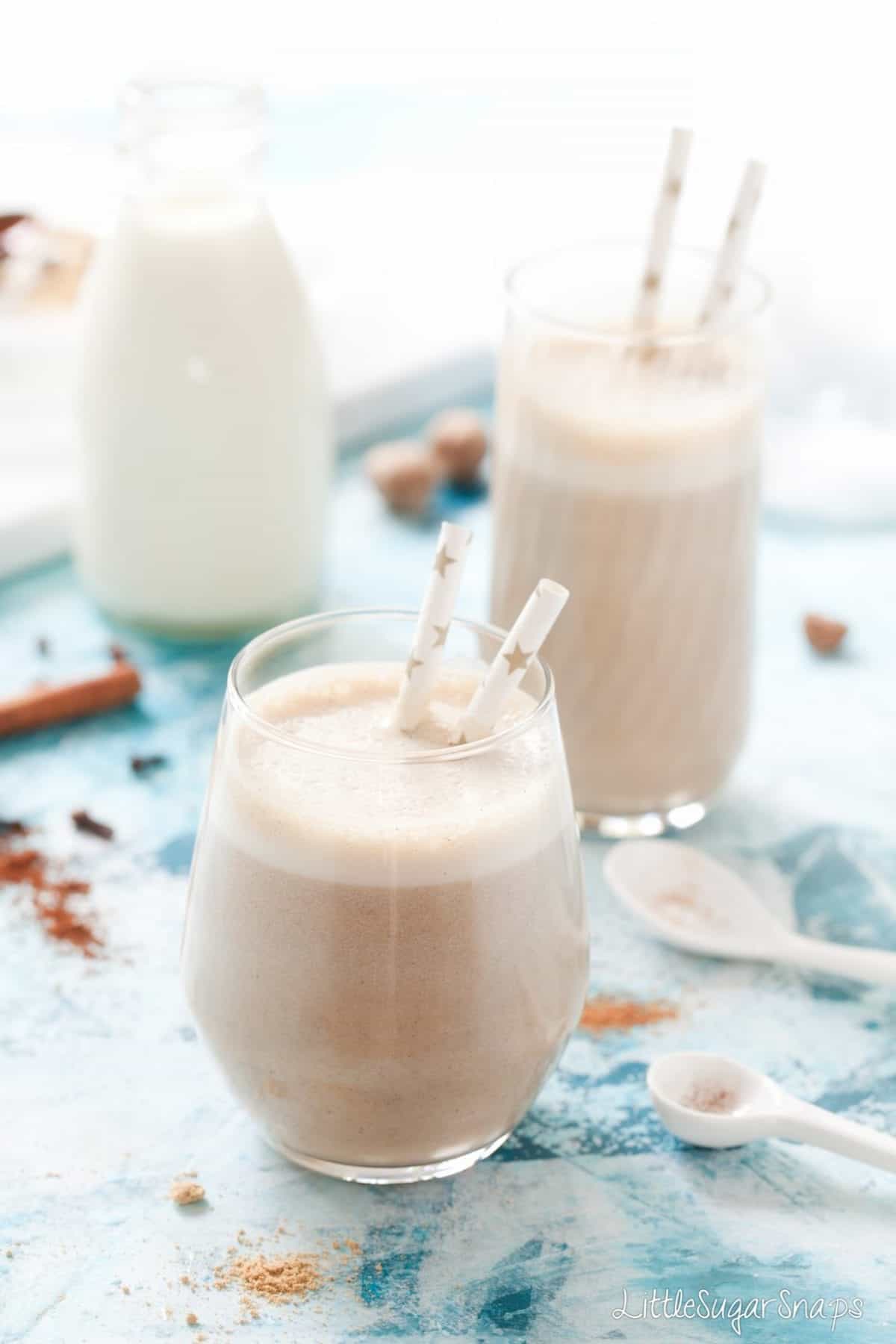 Gingerbread Date Shake
Course:
Non-alcoholic Drink
Ingredients
10

Stoned soft dates (e.g. medjool or deglet nour)

375

ml/ 1 1/2 cups

Whole Milk (or dairy free substitute)

2

tsp

Black treacle (molasses)

1/2

tsp

Vanilla extract

1/4

tsp

Ground ginger

1/8

tsp

Ground cinnamon

Pinch

Ground nutmeg

Pinch

Ground cloves

4

ice cubes
Instructions
Put all ingredients except the ice into a blender and whizz until smooth

Drop in the ice and blitz again until smooth

Taste - add a little more spice if desired - and serve immediately
Recipe Notes
The ingredients listed give a mild gingerbread flavour. Scale up the spices moderately for a punchier flavour if preferred.
The drink will settle over time. Just stir and enjoy.
Can be made in advance and stored in the fridge - shake well before serving to redistribute the dates.
Pin this Date Shake: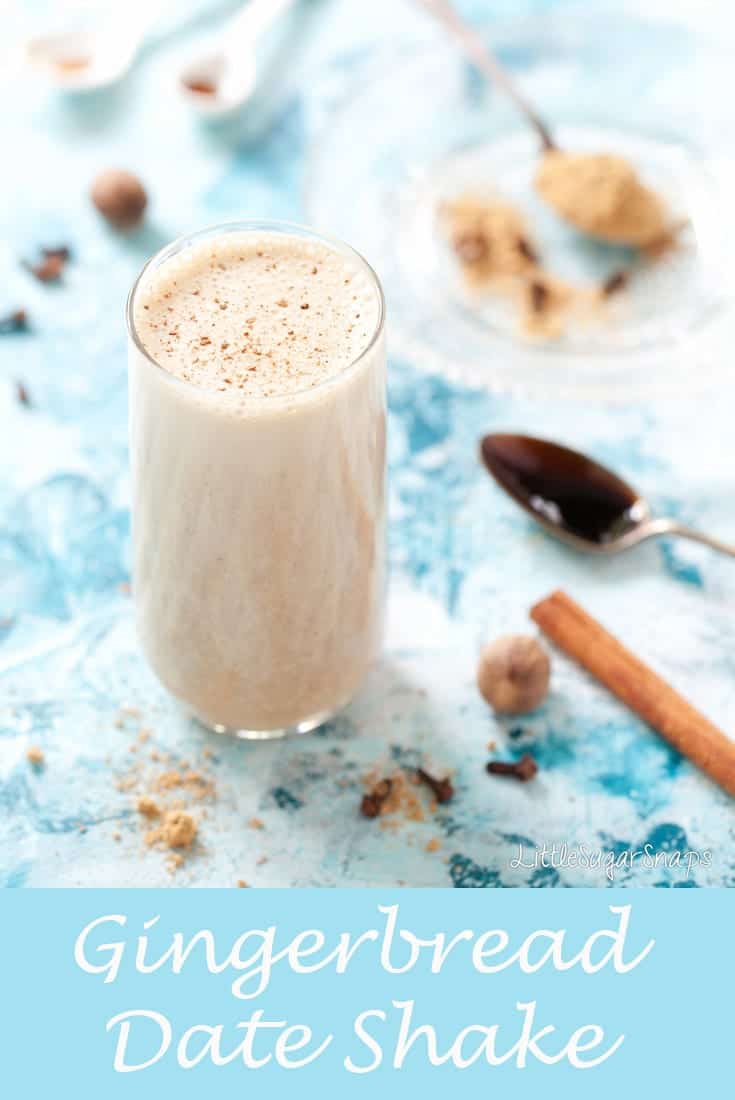 (Visited 352 times, 1 visits today)