The Coffee Date Shake is a sweet, creamy and luxurious shake without the unhealthy attributes of a regular milkshake. Amazingly tasty. Remarkably healthy. Hard to resist.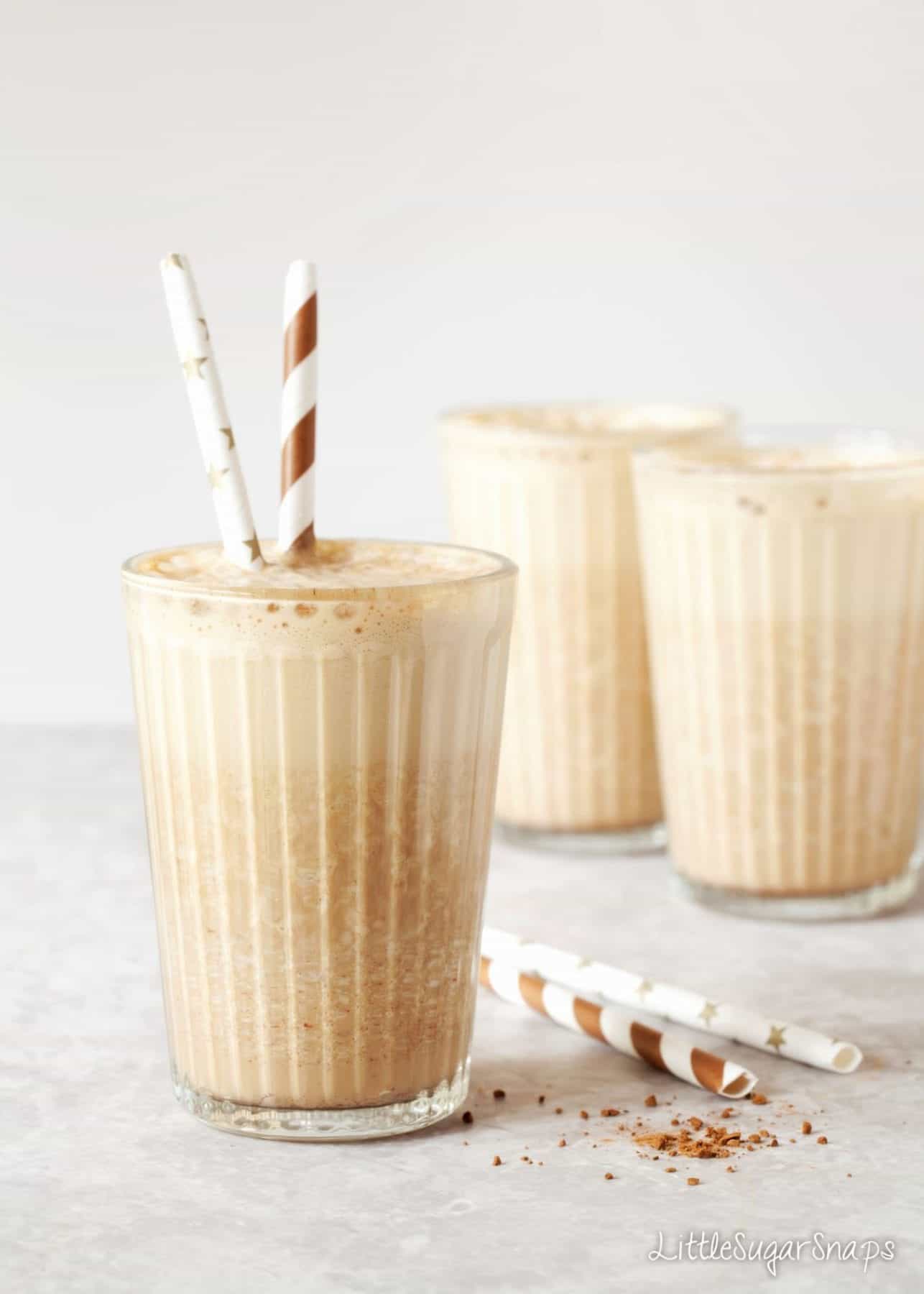 For once I am perfectly timed. I'd like to say that it's by meticulous and careful planning that leads me to be sharing my Coffee Date Shake with you during California's National Date Festival. But I won't lie. It is pure coincidence.
Last week I thought about, created and photographed this Coffee Date Shake with cardamom and vanilla because my kids were home all week on their half term break. I wanted to treat them to something tasty and healthy (um… apart from the coffee). And they were eager to help on the photoshoot since we share the profits when the images sell.
This week I've discovered that California's National Date Festival is taking place right now. This annual Date Festival has been going on since 1947 to celebrate the Date Palm harvest in the Coachella Valley.
Pure coincidence.
Confession #1: One of the things I love about blogging is researching what I'm about to write about and discovering interesting, sometimes trivial, often amusing and sometimes plain weird facts to share with you all. Today it's finding the date festival. Total joy – I love dates.
Anyway, the Coffee Date Shake. It's really very simple and very true to the traditional date shake. I've just slipped in a touch of coffee and cardamom along with a splash of vanilla.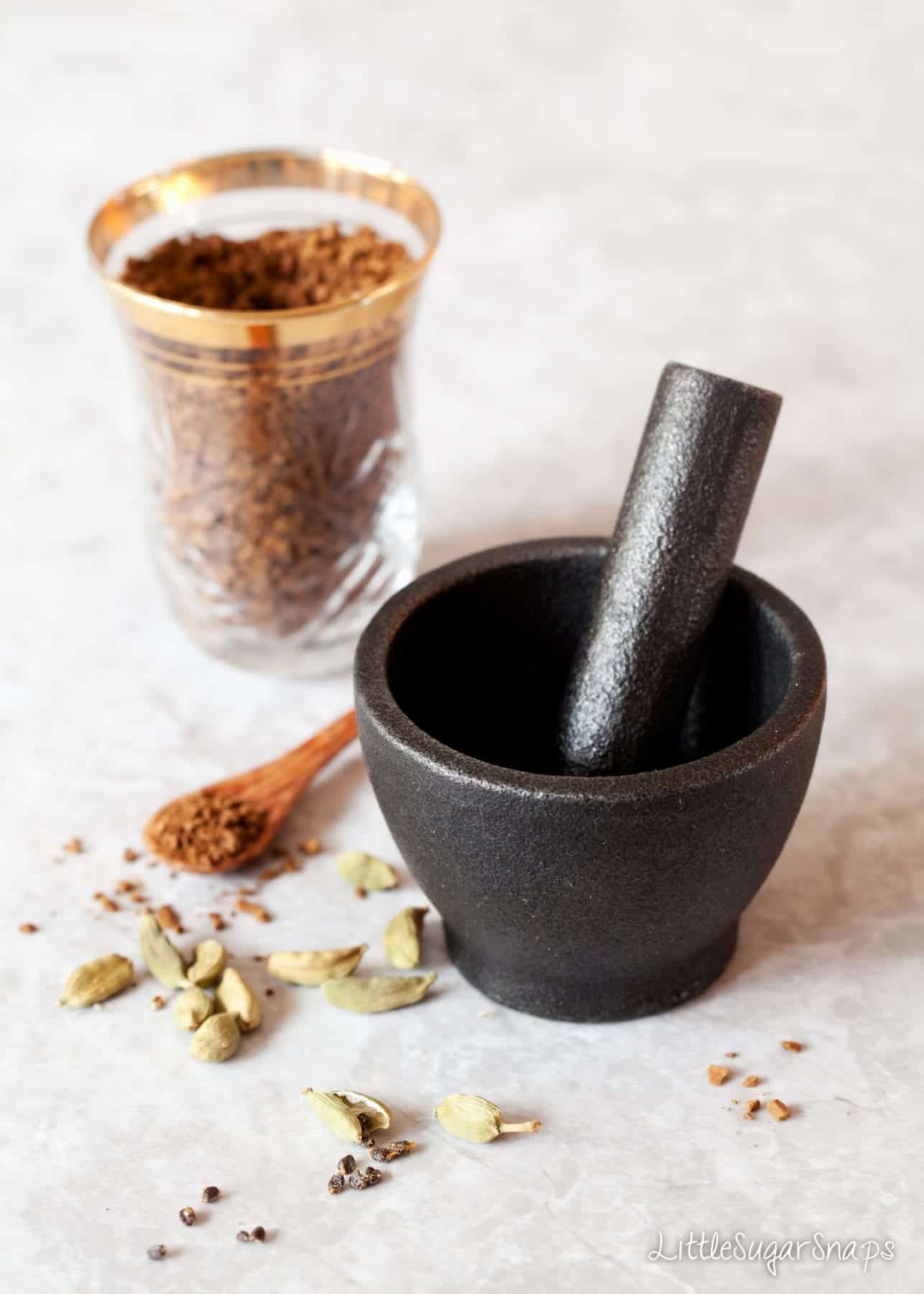 The transformation is incredible. Once blended this velvet smooth, lusciously creamy and punchy shake is hard to put down. There's a hefty whack of coffee, but the bitterness is mellowed by the cardamom & vanilla notes and sweetened by the dates. It's serious business.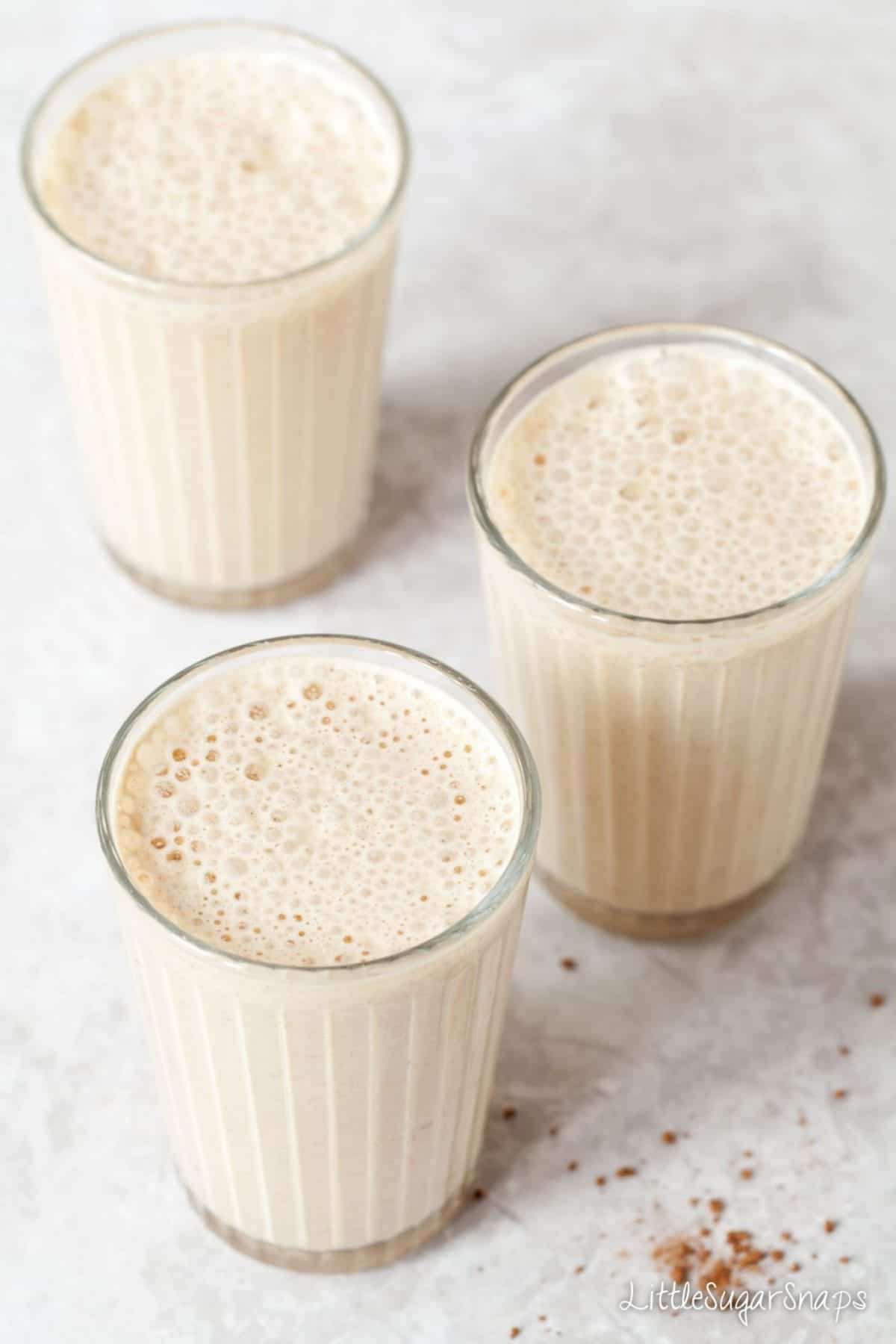 Recently a few people have told me that they do not like cardamom at all. Well, the good news is that the cardamom in this drink is optional – leaving it out will still result in a charming coffee shake.
I'm a huge fan of date shakes because they are so tasty and yet so unbelievably healthy. They offer up an abundance of dreamy, creamy sweetness yet there is no added sugar or ice cream present. A serving counts towards your five a day and gives you a hit of calcium. There are also a multitude of health benefits attributed to dates. You can read about them in my post for Spiced and Malted Date Shakes.
With so many selling points, there really is little wonder why date shakes go down so well with kids and adults alike.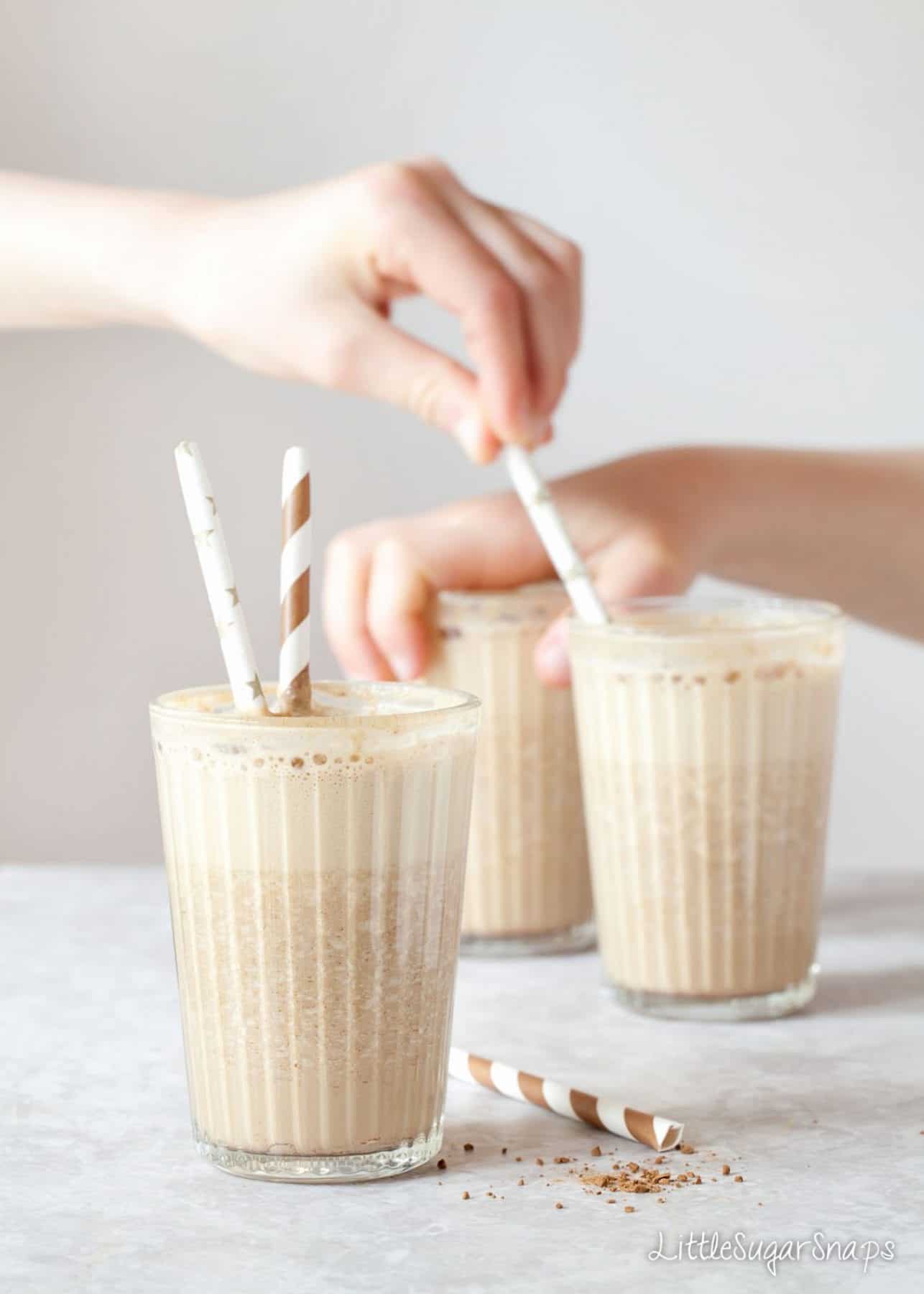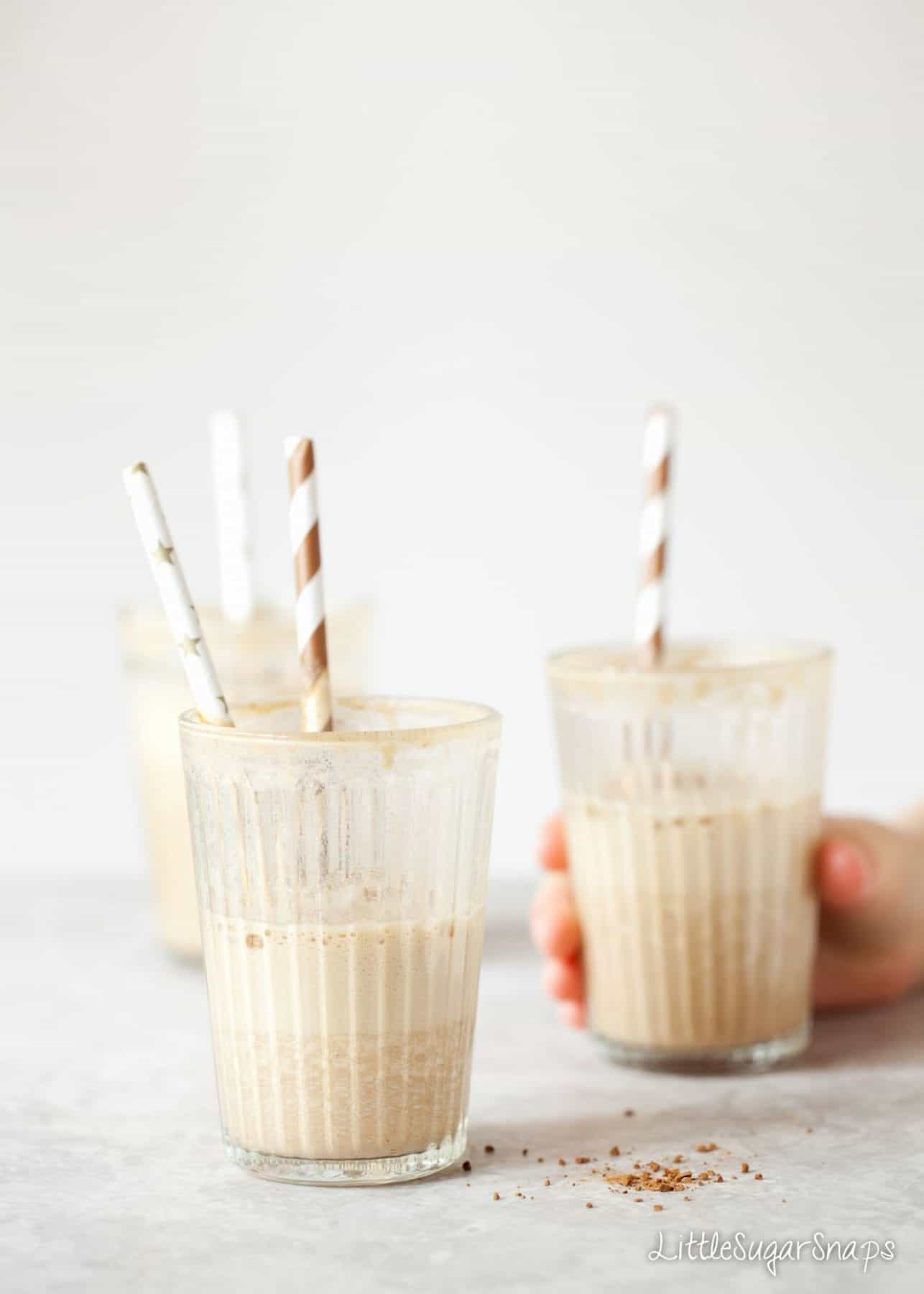 Confession #2: I got a little carried away and made another round of these Coffee Date Shakes yesterday to help myself get over my fear of video making. Today I'm sharing the result – it's my first ever video. I warn you, the lighting is dreadful, but if you can overlook that small fact, I promise to improve.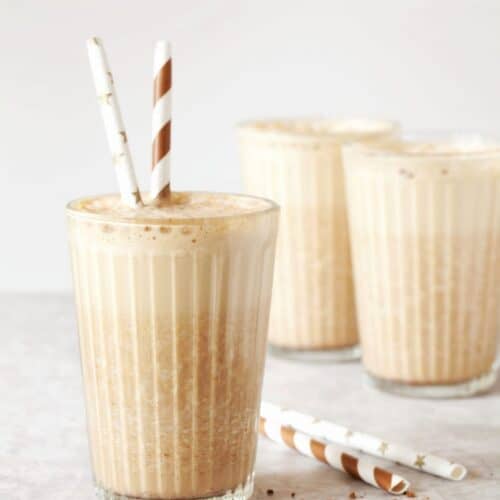 Coffee Date Shake with Cardamom & Vanilla (Video)
The Coffee Date Shake is a sweet, creamy and luxurious shake without the unhealthy attributes of a regular milkshake. Amazingly tasty. Remarkably healthy. Hard to resist.
Leave out the cardamom if you are not keen on this spice.
Print
Pin
Rate
Ingredients
Per Person
6

Dates - stones removed

3/4

tsp

Instant coffee granules

3/4

ts

Vanilla extract

4

Optional - Cardamom pods (I used 4 but use 2 for a subtler cardamom taste)

(see notes)

3-4

Ice cubes

160

ml/ 2/3 cup

Whole milk
Instructions
Split the cardamom pods and remove the seeds - use a pestle and mortar or the end of a rolling pin - discard the pods

Put the cardamom seeds and all other ingredients into a blender and blend for 1-2 minutes until the dates and ice have broken down

Serve immediately
Notes
The drink will settle over time. Just stir and enjoy. Can be made in advance and stored in the fridge - shake well before serving to redistribute the dates.
Some people find the taste of cardamom very strong and overpowering. If it's new to you, perhaps use just a couple of pods to test the water. And if you are not a lover of cardamom full-stop, feel free to leave it out completely 
Pin this Recipe: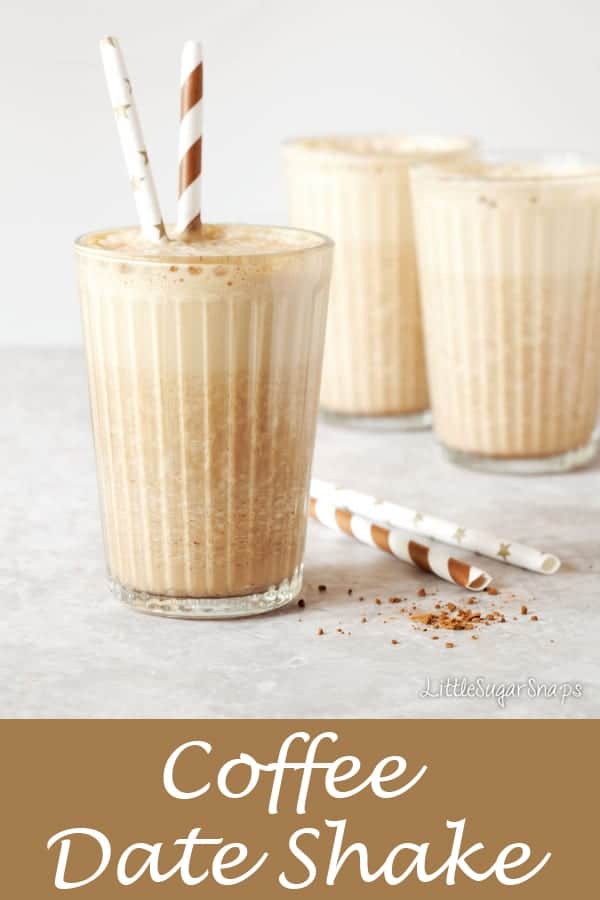 (Visited 45 times, 1 visits today)