Sweet Iced Coffee with coconut milk is easy to make and stores well in the fridge. Make a large batch and save yourself a few trips to the coffee shop this summer.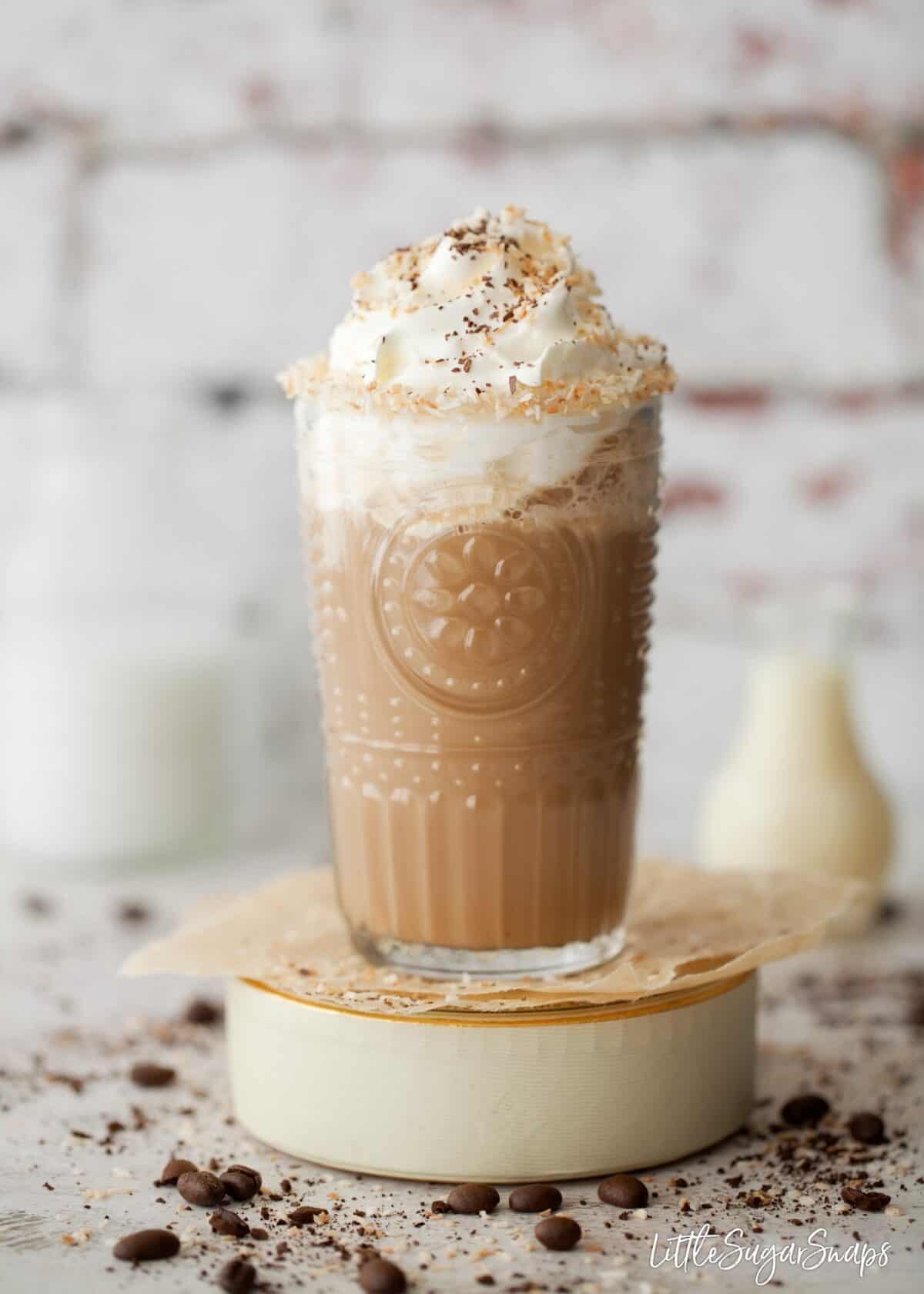 I adore taking inspiration from holidays for many of my recipes because doing so brings back so many happy memories. Two years ago we took a trip to DisneyWorld. Predictably, we screamed our way through the rides, dutifully ooh'd and aah'd our way through the fireworks and coped with the blazing heat with ludicrous amounts of water and all manner of tasty concoctions.
One treat from this trip has stayed clearly in our minds – the iced coffee. It was bone-chillingly cold, sinfully sweet and had a real coffee buzz to it. We all agreed it was downright delicious.
THIS POST CONTAINS AFFILIATE LINKS. AS AN AMAZON ASSOCIATE I EARN FROM QUALIFYING PURCHASES.
It has taken me a while to get around to it, but I surprised my family recently with this Coconut Iced Coffee. It's maybe not as sweet and indulgent as the holiday version, but it's a real treat to sip upon when it's too hot for a regular coffee or cup of tea.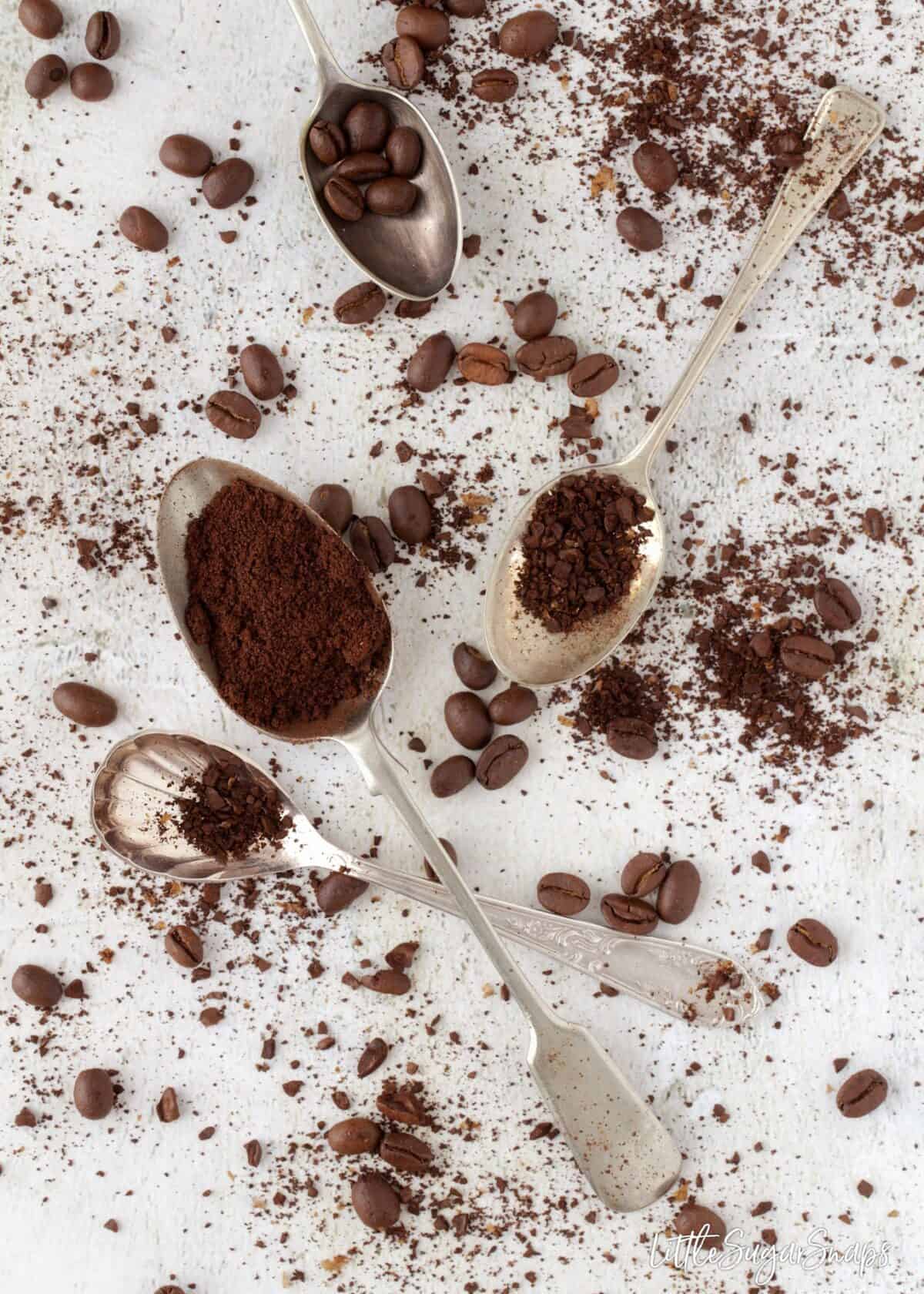 Confession: I would never order an iced coffee in a cafe for fear that the coffee would be too strong for me (I was stealing sips in Disneyworld). I'm a bit of a super wimp you see. I need my coffee hit to be there, but not overly so and it must be sweet, oh so sweet.
Putting myself in the driving seat as far as coffee strength & sweetness levels go is the only way forward for me.
I'm a big fan of homemade everything really.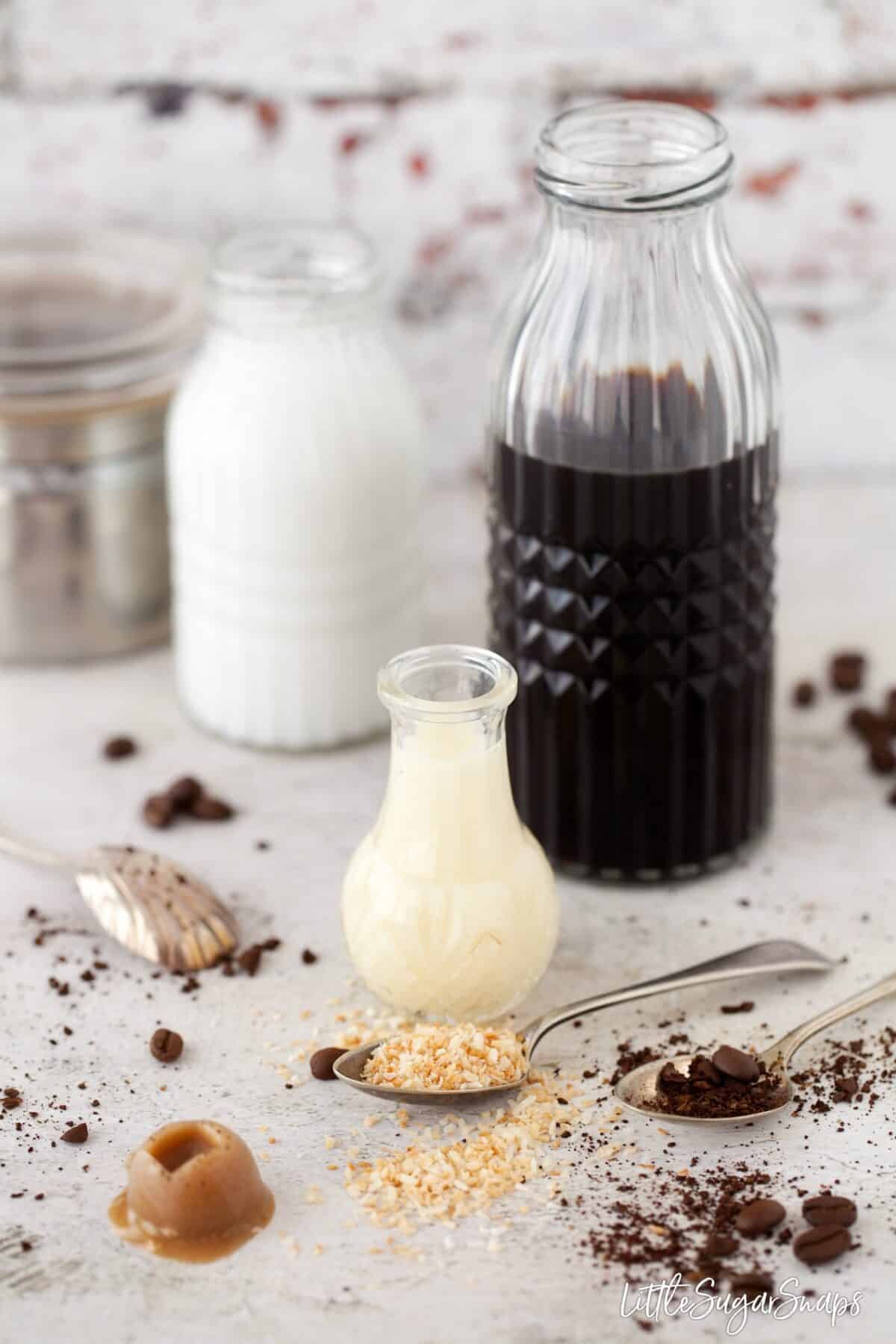 A quick guide to creating your perfect serve Sweet Iced Coffee
This Sweet Iced Coffee is a really simple drink to make, involving 3 easy steps:
Brew some espresso coffee, cool and chill. I don't have a coffee machine, so I used a Cafetière (French Press)
Whisk in coconut milk & condensed milk
Serve over plenty of ice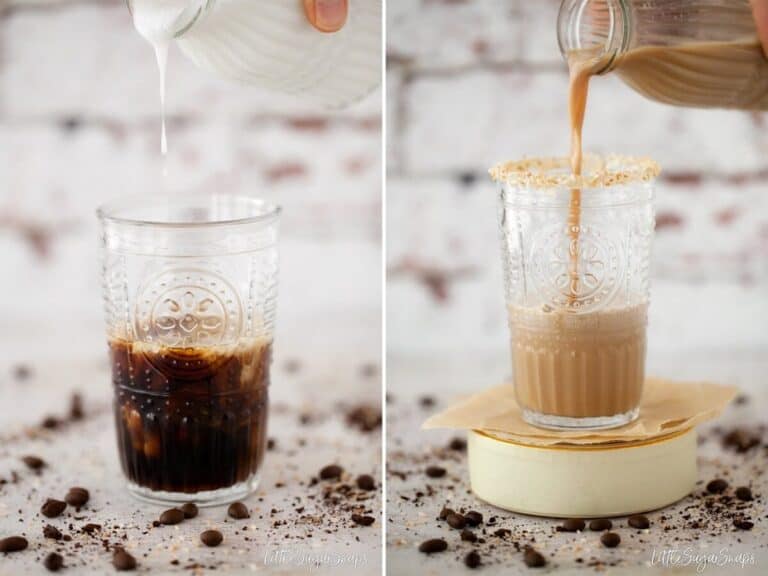 Pretty straightforward, right?
I've used coconut milk rather than cream to reduce the fat content and make this drink slightly healthier than it could be. Coconut milk adds a touch of creaminess to the drink and a delightful texture without adding undue fat and calories. Honestly, the coffee masks much of the coconut taste, but it's very subtly there.
Both the strength and sweetness of this coffee drink are really up to you:
Go for 2/3/4 tbsp espresso powder per 250ml water for a mild/ mid-strength/ punchy coffee hit (my preference is 3 tbsp)
Add 1 or 2 tbsp condensed milk per serving for a sweet/ supersweet drink (I opt for 1 tbsp)
But always serve it well chilled over plenty of ice.
You can also make coffee or sweet iced coffee ice cubes to add to the drink so that the flavour is not diluted as the ice melts.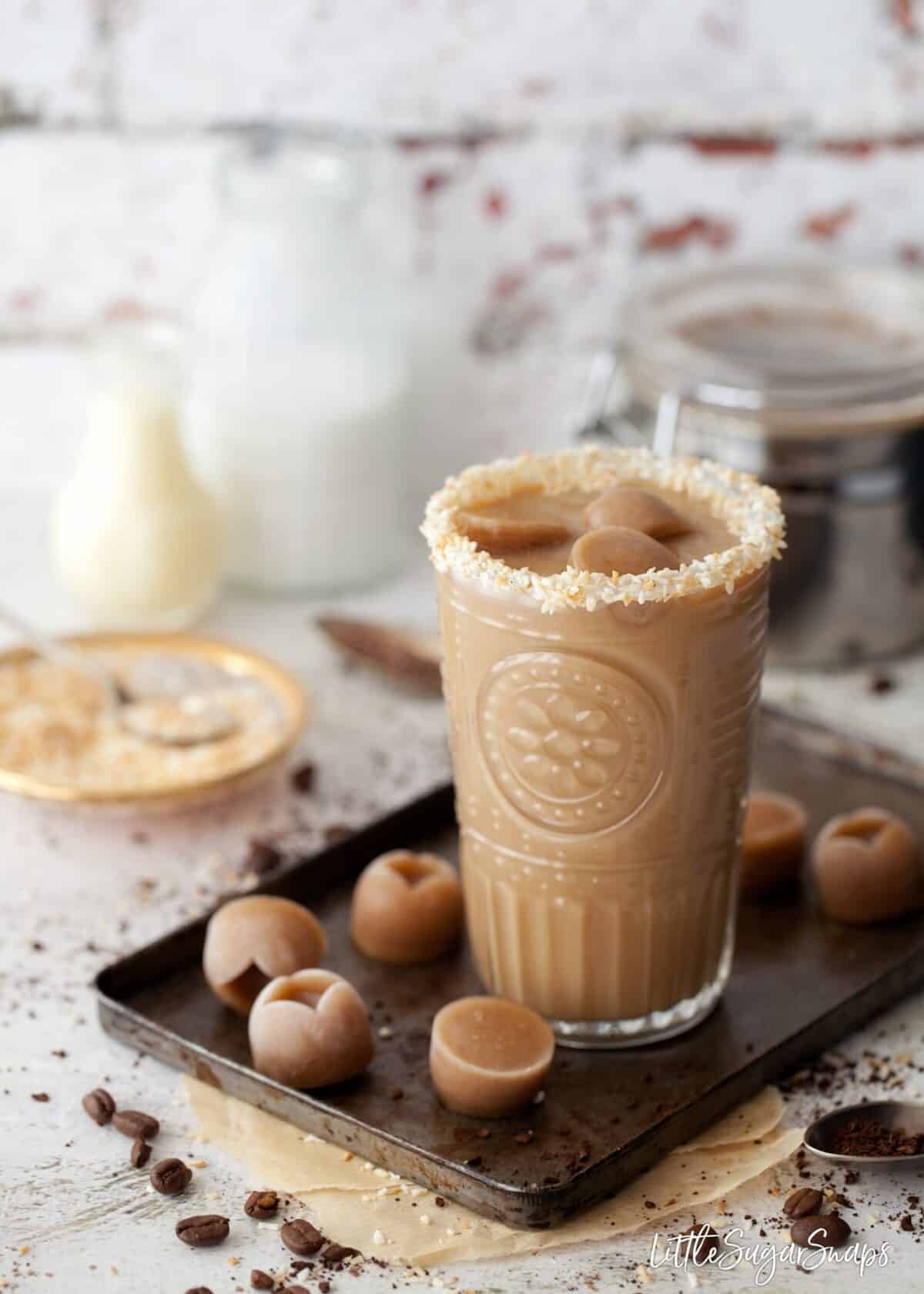 Honestly, this is the simplest of summer drinks you can prepare. I recommend making a large batch and storing it in the fridge to decant as and when the coffee craving hits you.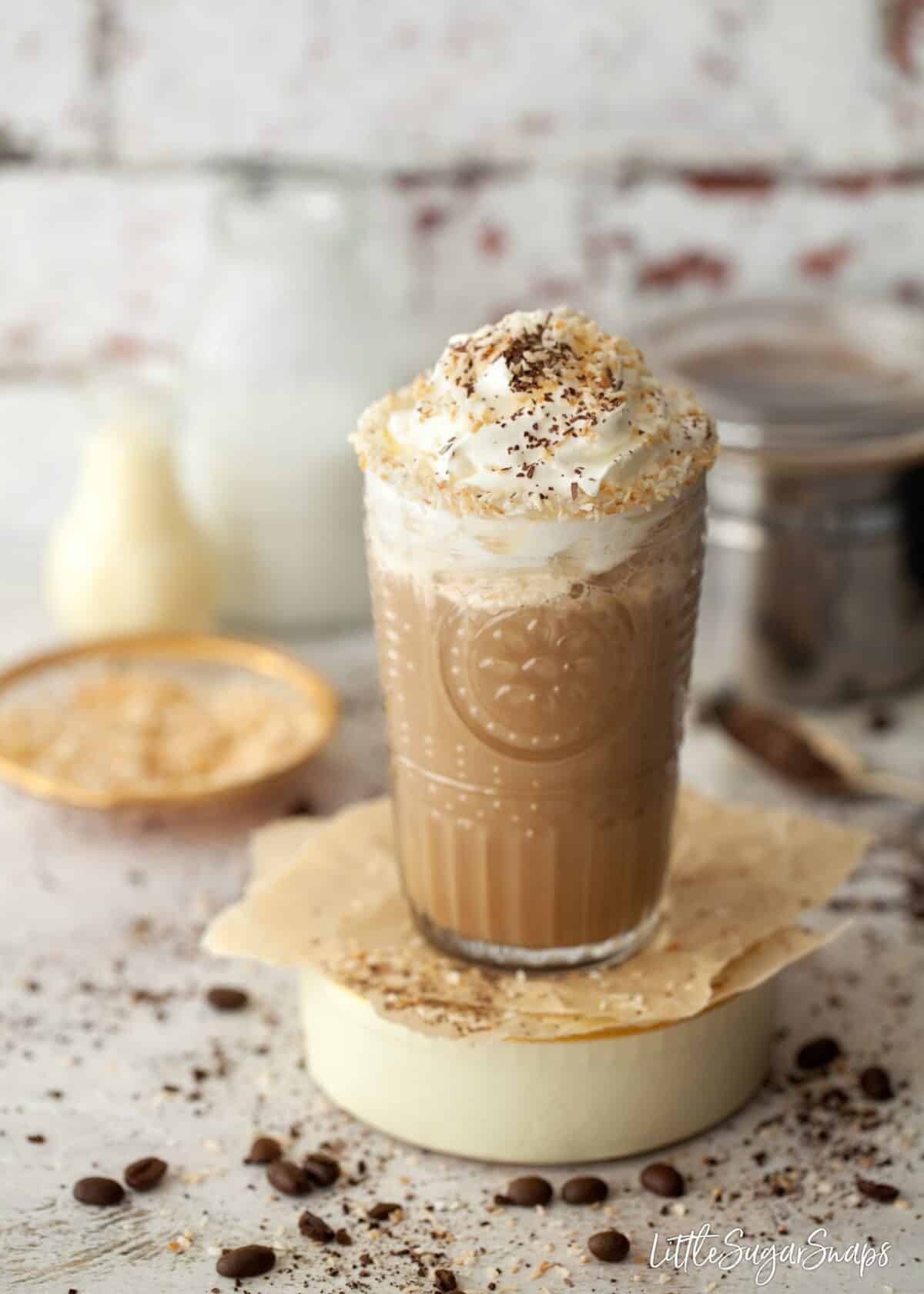 As it stands this drink is not vegan since it contains condensed milk. I tried a vegan variation using sugar syrup made with brown sugar to replicate the caramel notes of the condensed milk. To be honest, I wasn't happy with the results, so I'll leave the vegan version to the experts.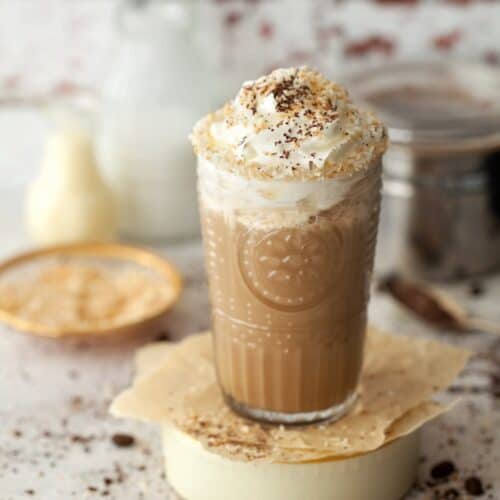 Sweet iced Coffee with Coconut Milk
Sweet Iced Coffee with coconut milk is easy to make and stores well in the fridge. Make a large batch and save yourself a few trips to the coffee shop.
Print
Pin
Rate
Ingredients
3

tbsp

Espresso coffee powder

add less/ more depending on preferences (see notes)

250

ml/ 1 cup

Off the boil water

250

ml/ 1 cup

Coconut milk

2

tbsp

Condensed milk

add less/ more depending on preferences (see notes)
Instructions
Boil some water and let sit for 1-2 minutes

Put the coffee grounds into a cafetiere (French Press) and pour in the water

Let the coffee steep for 5 minutes then slowly press down the plunger on your Cafetière (French Press)

Pour the coffee into a jug, allow to cool then chill for several hours (overnight is ideal)

Whisk in the coconut milk and condensed milk and serve over plenty of ice

This coffee can be stored (covered) in the fridge for up to 5 days. Shake or stir again before serving
Optional Garnishes
I toasted some dessicated coconut and used it to decorate the rim of my glass - dip the rim in some condensed milk and then into the coconut

Whipped cream is always a good option for an extra treat
Notes
The recipe given is for a mid-strength coffee flavour and similarly, mid-range level of sweetness. Change it as follows:
Go for 2 tbsp espresso coffee for a milder coffee taste
Or ramp up the coffee buzz using 4 tbsp
Double the condensed milk for a sweeter hit or leave it out altogether (gulp)
In the market for more coffee drinks? Try my Coffee Date Shake.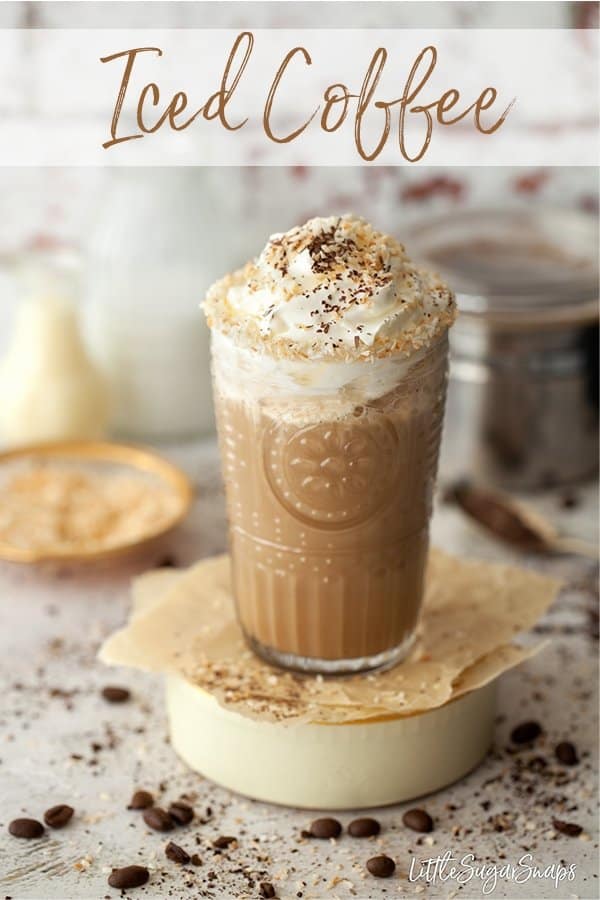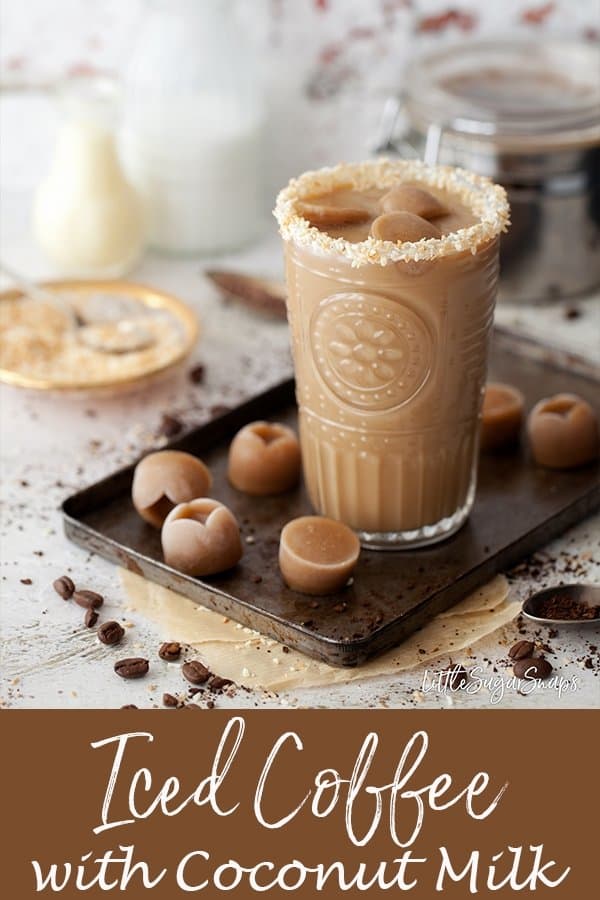 (Visited 612 times, 1 visits today)