For a punchy and invigorating non-alcoholic drink, a caffè shakerato is hard to beat. This Italian iced coffee can be ready in 5 minutes and the bitter-sweet flavours are definitely worth lingering over.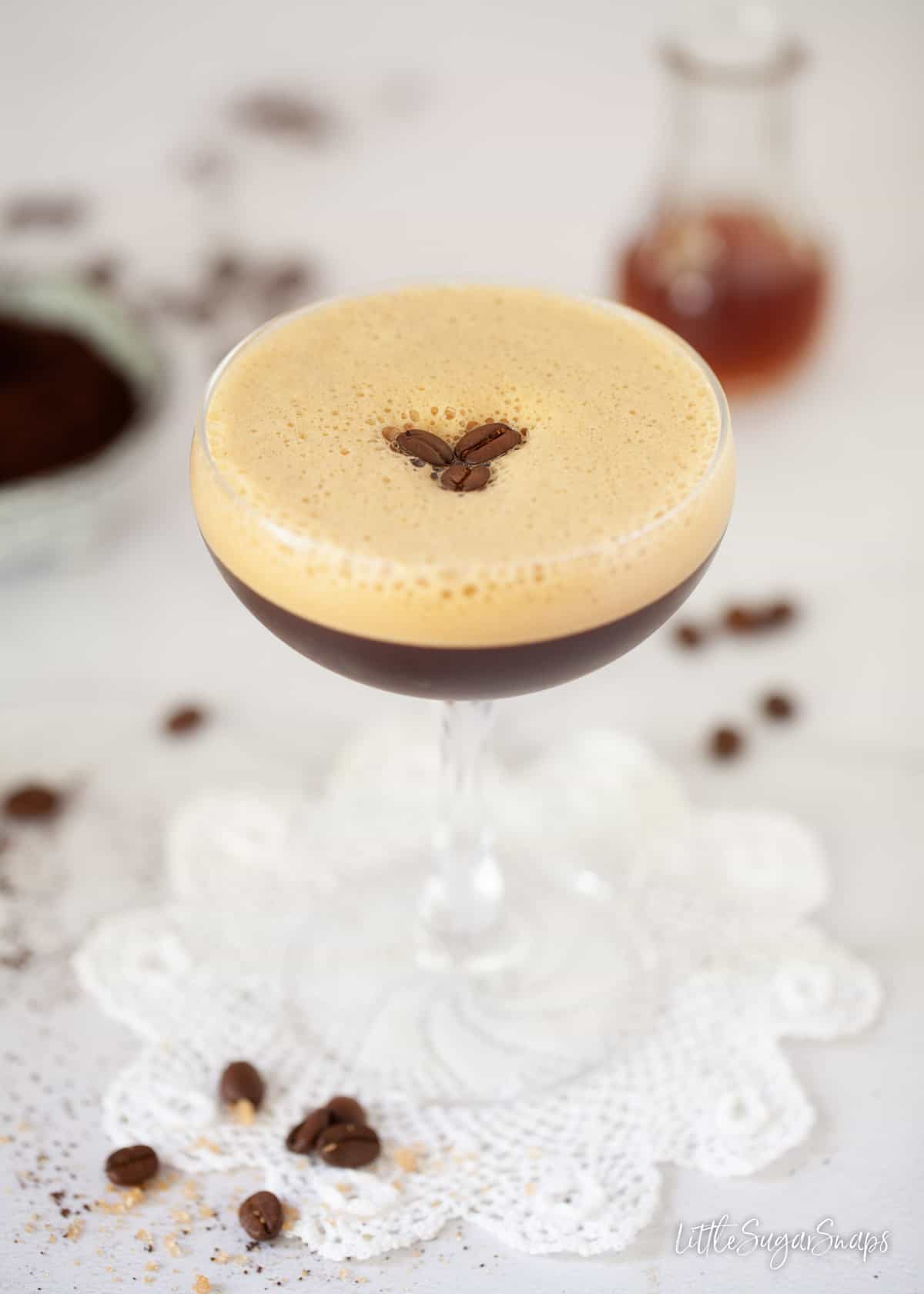 The caffè shakerato is my foodie find of the summer. I unwittingly ordered an iced coffee on holiday for my teenage daughter and this beautiful Italian iced espresso swiftly appeared.
Looks can be deceptive. In fact, I had to double-check that there was no alcohol involved because this drink looks just like an espresso martini.
The classic shakerato is, indeed, alcohol-free. And I have to say, it makes a fantastic mocktail. If I were designated driver, I would happily sip on this drink all evening and feel well catered for.
Why Caffè Shakerato is Worth Making
A caffè shakerato is espresso coffee that is shaken over ice. A little sugar or sugar syrup helps build viscosity and enables both a velvety texture and a brilliantly bitter-sweet flavour profile to emerge.
It is far more than cold espresso coffee.
This Italian iced coffee is incredibly easy to make and it's a fantastic alternative to the typically creamier and sweeter iced coffee drinks around.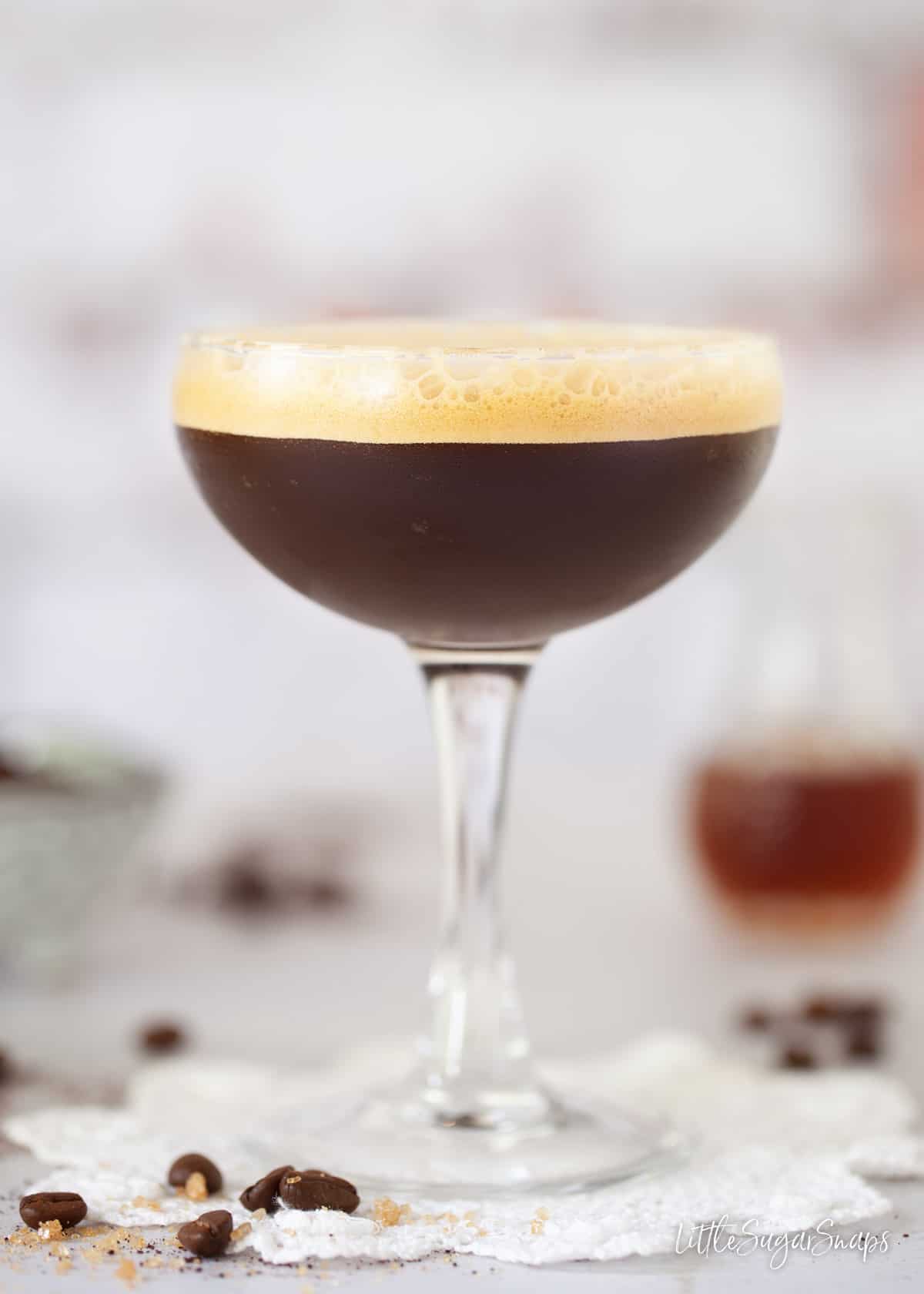 Ingredients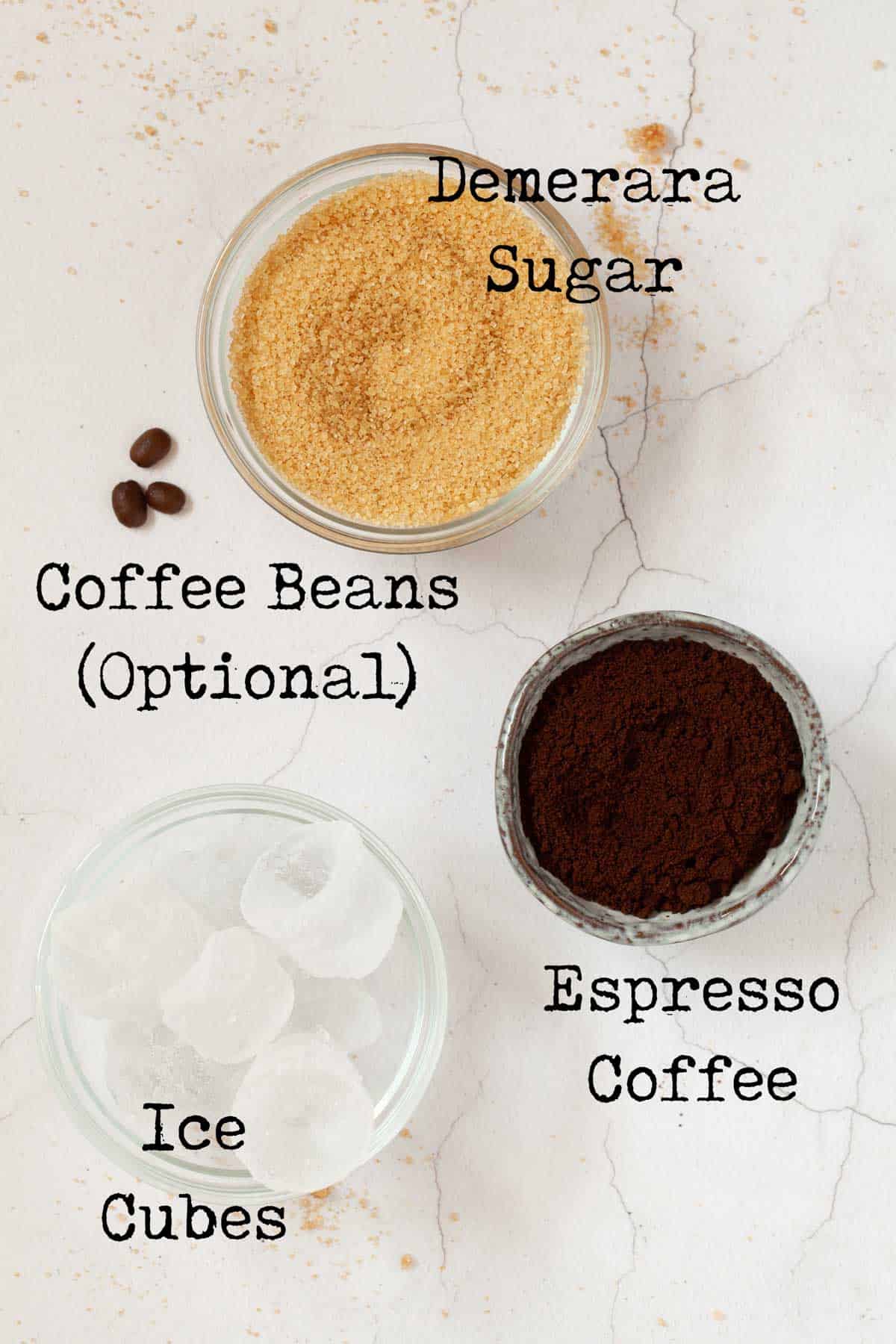 When it comes to coffee, I much prefer sweetening it with demerara sugar rather than white sugar. Demerara imparts a unique toffee-like flavour that partners wonderfully with the natural bitterness of coffee.
So it's perhaps unsurprising that I have used a homemade demerara syrup to sweeten my caffè shakerato.
Feel free to swap the demerara for white sugar if desired though.
Step By Step Instructions for this Italian Iced Coffee
The sugar syrup can be made in advance and, once it is ready, making this shakerato takes mere minutes.
Step 1: Put the sugar and water into a small pan
Step 2. Cook over a low-moderate heat until the sugar has dissolved, stirring occasionally. Once cool, decant into a bottle or jar and store in the fridge for up to 4 weeks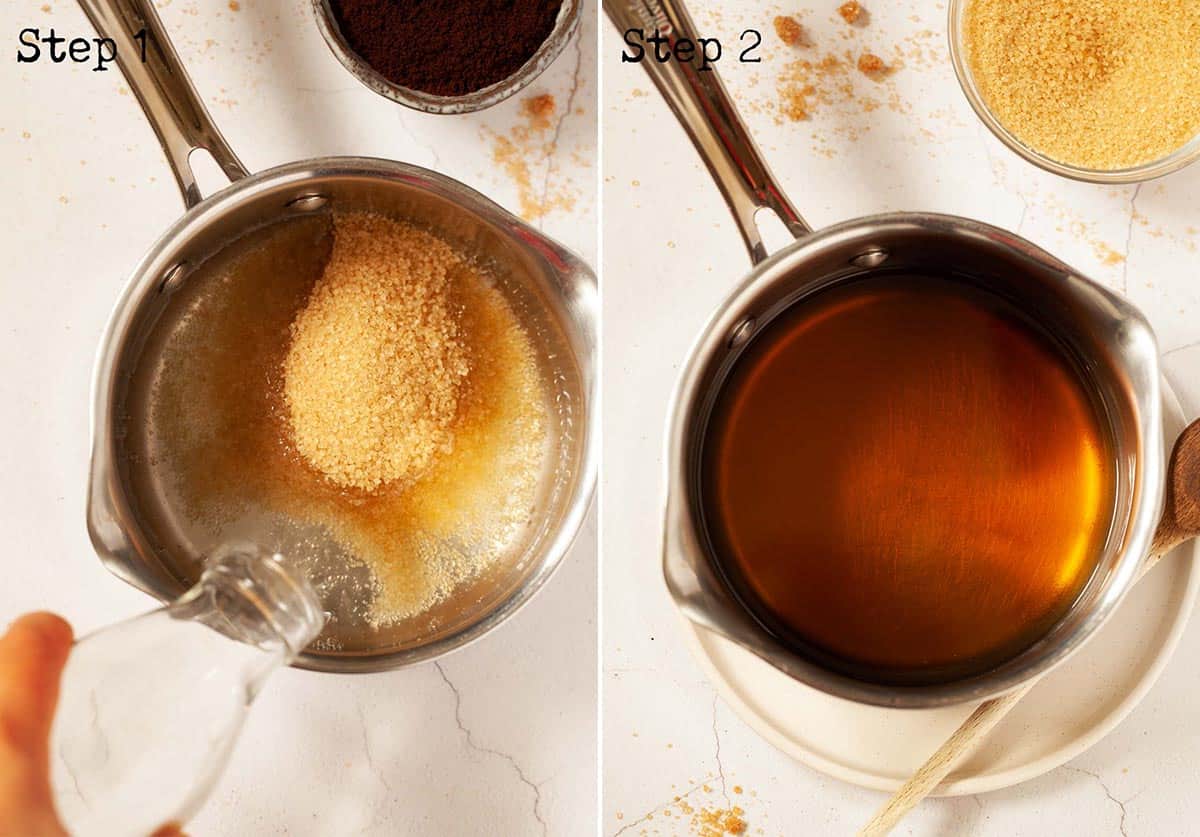 Step 3: Brew your espresso coffee using a coffee machine (or moka pot) then pour it into a cocktail shaker half-filled with ice
Step 4: Add the demerara syrup to the coffee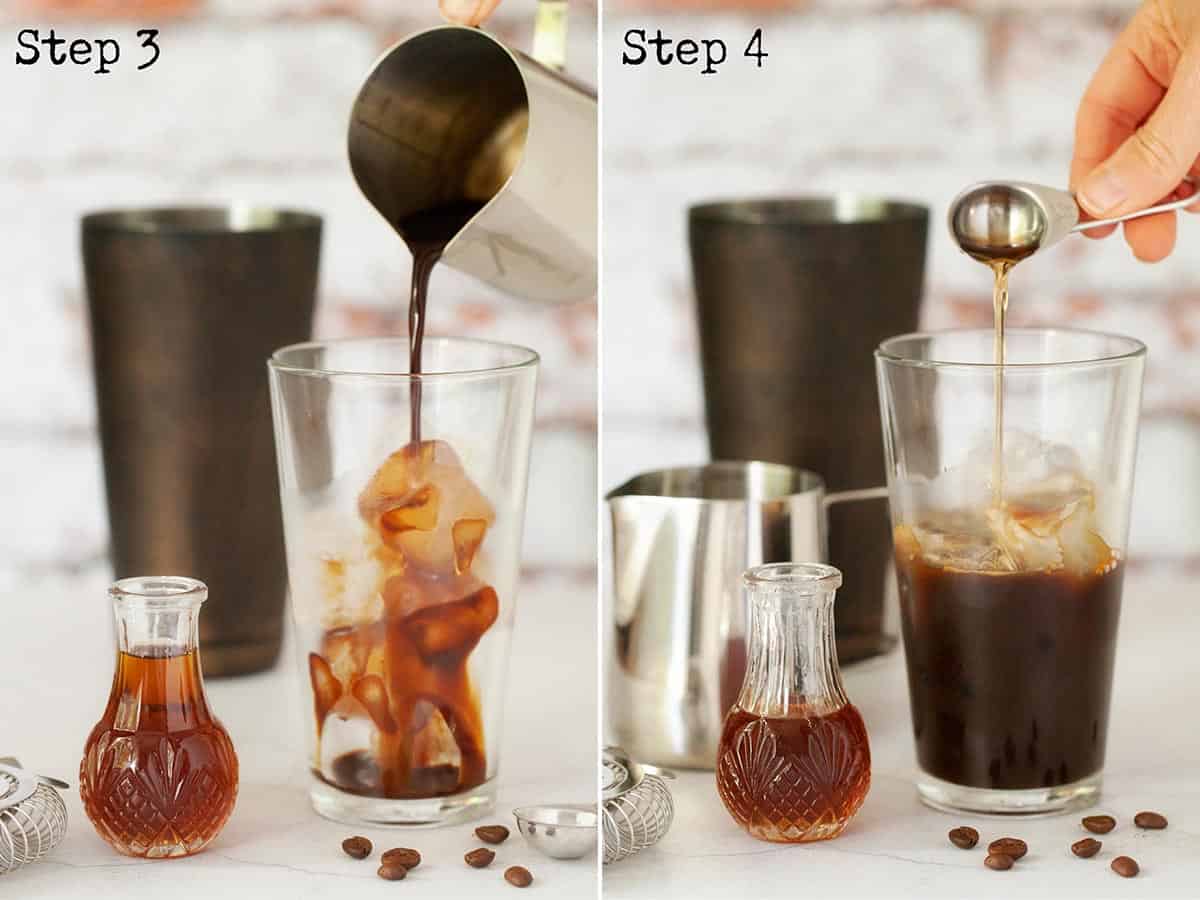 Step 5: Secure the lid of the cocktail shaker and shake hard for 45 seconds to ensure the drink is both nicely diluted and wonderfully chilled
Step 6: Strain into a chilled martini glass
Step 7: Garnish with a few coffee beans (optional)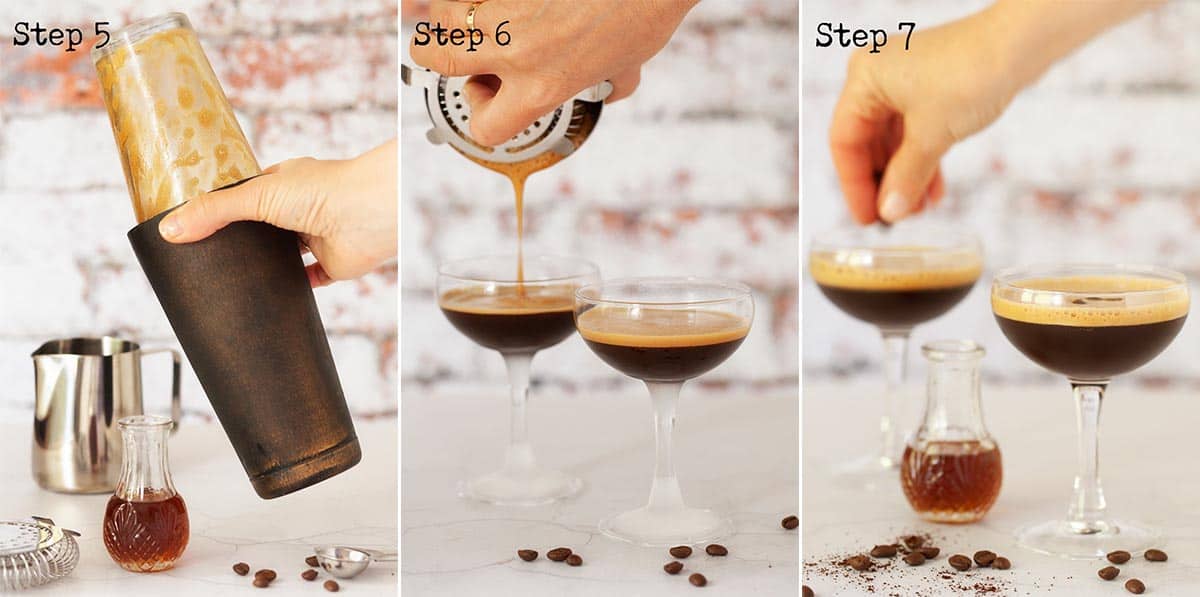 This drink is best served straight away when the texture, foam and chill-factor are all at their prime.
Linger over it as you would a cocktail – it's that delicious. Iced espresso is quite a punchy libation.
Expert Tips
This caffè shakerato recipe could not be simpler to make. I do, however, have a few tips to share to help you make the best iced espresso possible:
Pop your serving glass into the freezer (or even the fridge) for a few minutes before making this drink. Pouring the iced coffee into a frozen glass means that the drink will be served deliciously ice-cold rather than just cold
Don't forget that you can vary the strength of your coffee – up or down – to suit your own personal preferences
Similarly, you can increase the level of syrup if you find the recipe, as specified, below too bitter for your tastes
Frequently Asked Questions
Can I use a different syrup?
By all means. Try a simple sugar cane syrup or splash out on flavour with hazelnut syrup. Or, for a festive vibe, try gingerbread.
Can I add alcohol?
Yes! Baileys, Amaretto or vodka would be my top choices. Play around and let me know what you enjoy best.

Do add the alcohol after the drink has been shaken though. Otherwise, that gorgeous foamy top may have an inferior texture.

And, by the way, a boozy shakerato is known in Italy as a caffè corretto. Translated this means coffee corrected – corrected to contain alcohol. I feel like applauding.
Do I have to let the espresso cool?
Not at all. Italians brew their espresso and shake it straight away. Just ensure that you use plenty of ice (at least 2 handfuls) to achieve a suitably chilled drink.
Can I use Instant Coffee?

The answer is that technically, yes, this drink can be made with instant coffee granules.

But be warned, when I tested out a shakerato using standard (not cheap, not expensive) instant coffee, I found the drink noticeably inferior to the version made using a similar price point ground coffee. And believe me, I'm no coffee connoisseur.

Here's what I discovered:

1. Though a great looking foam was created, it quickly dissipated, leaving behind an unappealing bubbly top

2. And whilst the espresso shakerato has a velvety texture, the instant coffee version felt just like ice-cold coffee

3. As for the balance of bitter coffee and sweet syrup that makes this drink so great to sip and savour – forget it. This version tasted just like slightly sweet cold coffee. It was nothing special

If you truly trust your instant coffee, by all means, give it a go – you may fair better I did. I, however, will be making all my caffè shakeratos using ground coffee from now on though.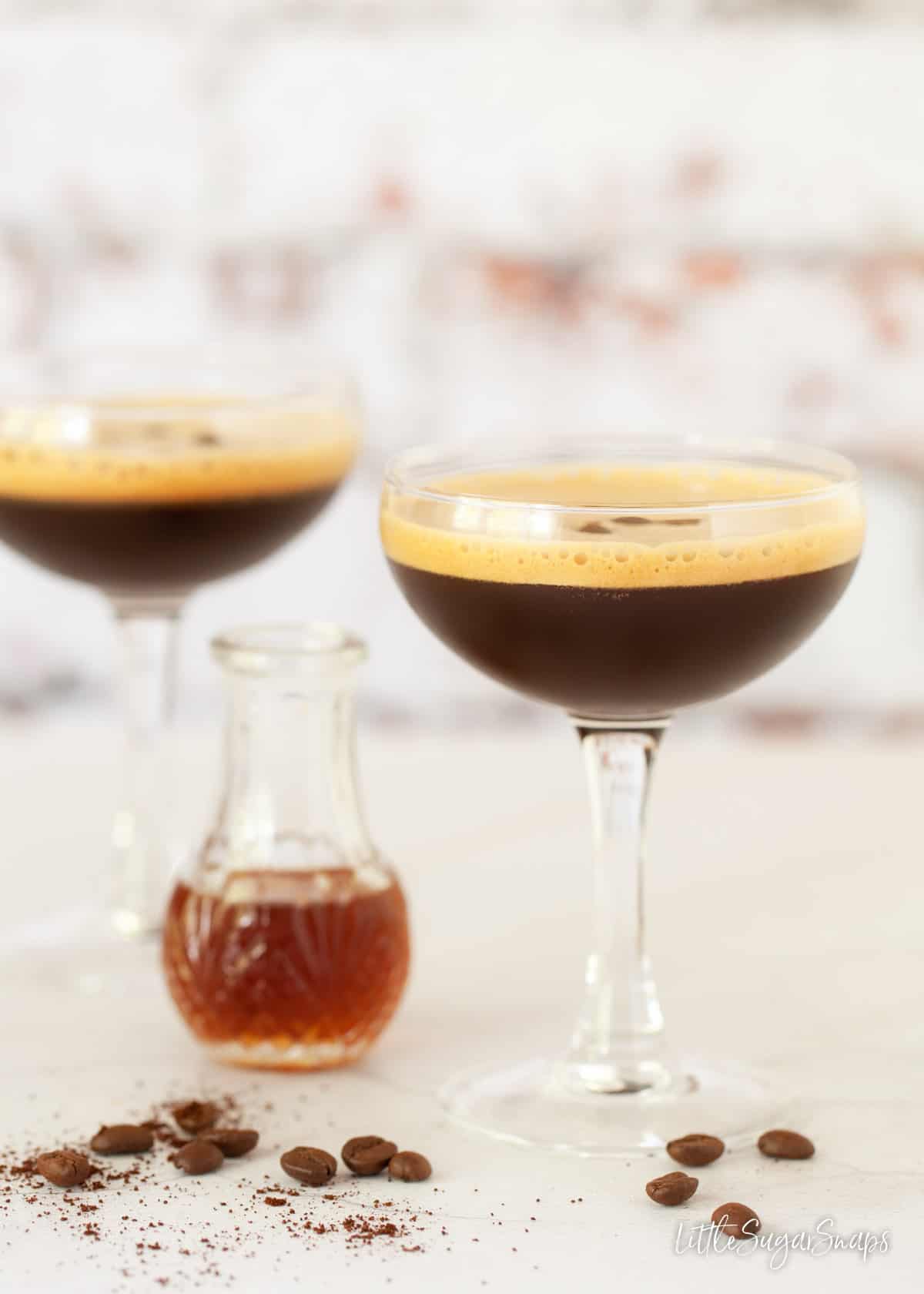 Related Recipes
If you like the sound of this coffee drink, take a look at my longer, sweeter and creamier Coconut Iced Coffee. You may enjoy that too. Or if you are after a hot drink try the following: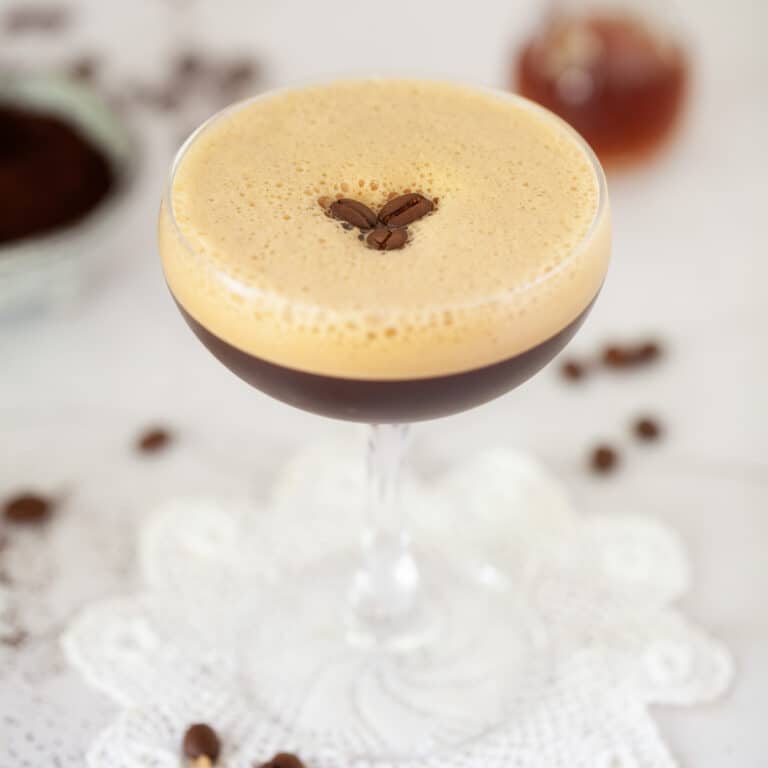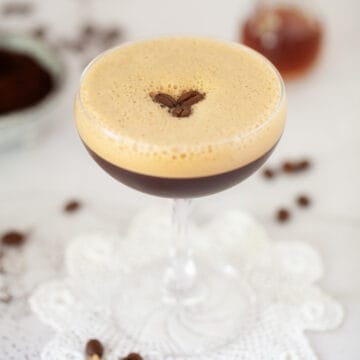 Caffè shakerato (Italian Iced espresso)
For a punchy and invigorating non-alcoholic drink, a caffè shakerato is hard to beat. This Italian iced coffee can be ready in 5 minutes and the bitter-sweet flavours are definitely worth lingering over.
Print
Pin
Rate
Ingredients
For the Demerara Syrup
75

g/ 5 tbsp

Demerara sugar

75

ml/ ⅓ cup

Water
For the Shakerato
15

g / ½oz

Ground coffee

15

ml/ 1 tbsp

Demerara syrup

Plenty of ice
Instructions
Make the Demerara Syrup
Put the sugar and water into a small pan

Set the pan over a low-moderate heat and cook until the sugar has dissolved, stirring occasionally

Let cool, then decant into a bottle or jar and store in the fridge for up to 4 weeks
Make the Shakerato
Use a coffee machine to brew the espresso using the coffee grounds. Aim for approx 60ml/ ¼ cup of espresso

Put several handfuls of ice into a cocktail shaker then pour the espresso into it

Add the demerars syrup, secure the lid and shake for at least 45 seconds to ensure a good chill

Strain into a glass, garnish with coffee beans (optional) and serve immediately
Notes
Chill the serving glass in the freezer for 10-15 minutes before making this drink to ensure the drink is served as cold as it can be
Don't forget that you can vary the strength of your coffee – up or down – to suit your own personal preferences
Similarly, you can up the level of syrup if you find the recipe as specified below too bitter for your tastes
And you can swap the syrup to vary the flavour – go for simple sugar cane syrup or a flavoured syrup such as hazelnut or gingerbread
Don't skimp on the ice or the shaking, else you'll wind up with cold coffee rather than ice-cold coffee. I recommend 45 seconds of vigorous shaking
If you intend to add alcohol to this drink, do so at the end. Shake without alcohol to ensure the best foam is achieved, then add the alcohol
Although it is technically possible to make this drink using instant coffee granules, the results are not the same at all. Stick with freshly ground coffee for a truly superior drink
Nutrition Per Serving (Approximate)
Calories:
40
kcal
|
Carbohydrates:
11
g
|
Sodium:
9
mg
|
Sugar:
11
g
|
Iron:
1
mg
(Visited 2,974 times, 1 visits today)