Festive Chocolate Flapjack is flapjack spiked with coffee, chocolate, spices, cherries & orange zest. Easy, different & delightfully festive.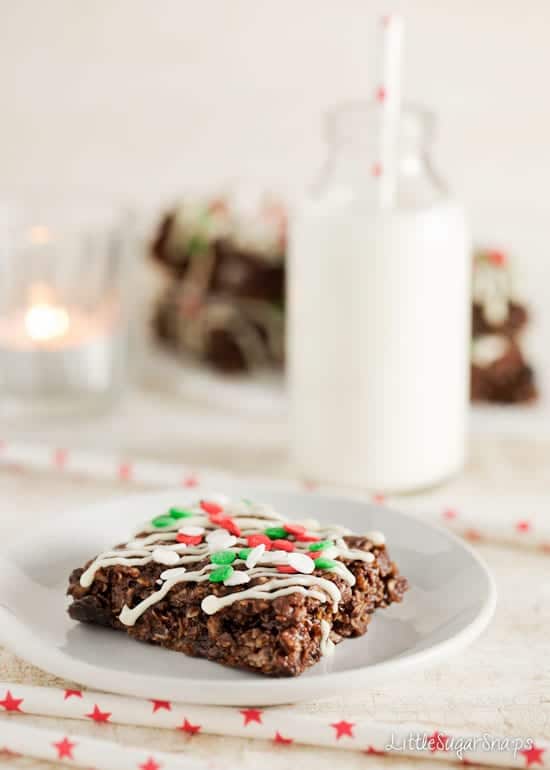 If you like flapjack you are in for a treat. This Festive Chocolate Flapjack is flapjack with a seasonal twist. Spiked with coffee, chocolate, spices, cherries and orange zest. Yep, this flapjack has attitude.
Festive Chocolate Flapjack is one of my personal favourite recipes since you can temper the level of spices and coffee to suit your audience. Even a toned down version of all the exciting additions brings new interest to a traditional family favourite. Extra bonus – you can also tinker with the toppings: kids, true to form, will be drawn to anything with bright sprinkles on but adults may prefer to go sprinkle free or adopt a more sophisticated scattering – dried cherries, perhaps.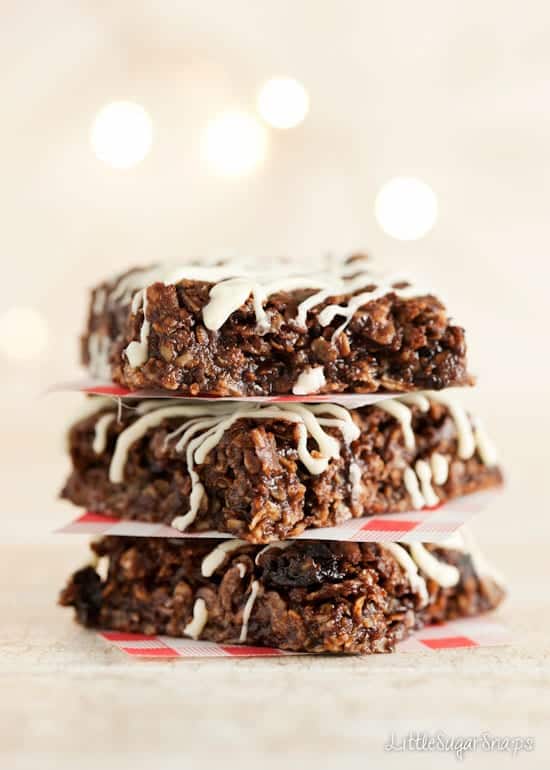 Versatility aside, there is another reason I love Festive Chocolate flapjack: it actually sticks together even after it's been cut. Yes, perfect squares.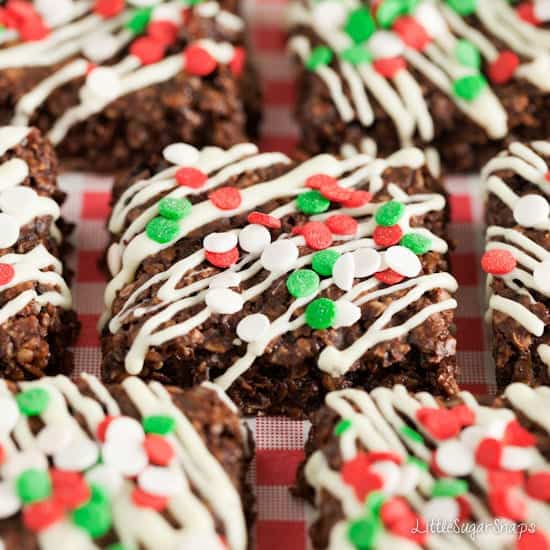 Ehh? I hear you asking, doesn't all flapjack stay in one piece?
Confession: my flapjack never stays together. No matter what recipe I follow, as soon as I stick that knife in to cut neat squares, it just falls apart into a mass of oaty clusters. Every time. It's a bit embarrassing really, since flapjack is one of the first things kids learn to bake with success.
Whenever I hit an obstacle like this in the kitchen, I tend to dig my heals in and will not be beaten. Case in hand – flapjack. In fact, I feel the need to thank my long-suffering family for their patience in this matter. I've subjected them to countless failed batches of crumbs in the quest for perfect flapjack (How hard can it be?). On the positive side of things, at least all of the crumbs I've served up have been tasty.
So, given my problem, when I hit upon this foolproof flapjack formula, I was obviously going to fall in love with it and stick with it – unlike my regular stuff.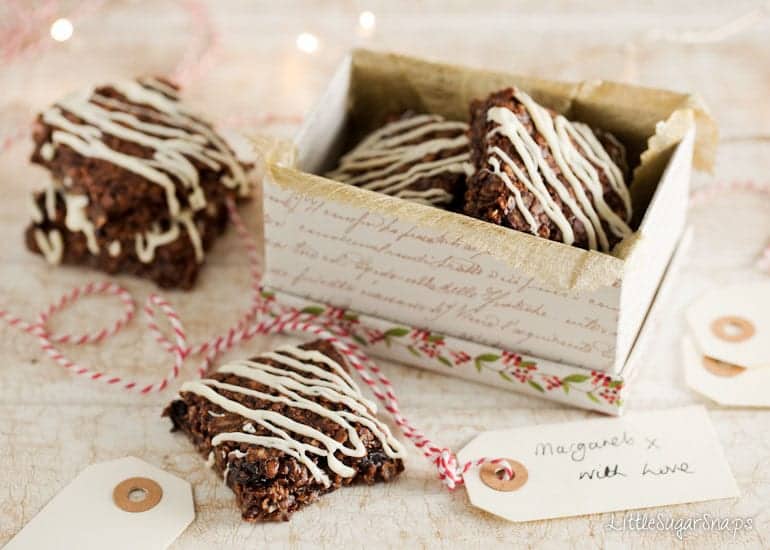 All I have to do now is master a classic version. I'd warmly welcome any recipe suggestions you have.
(Visited 36 times, 1 visits today)