Stovetop rice pudding is hard to beat for sheer heartwarming comfort food. Quick to make, nostalgic of childhood, yet unashamedly delicious. It's a dessert the whole family will be fighting over for seconds.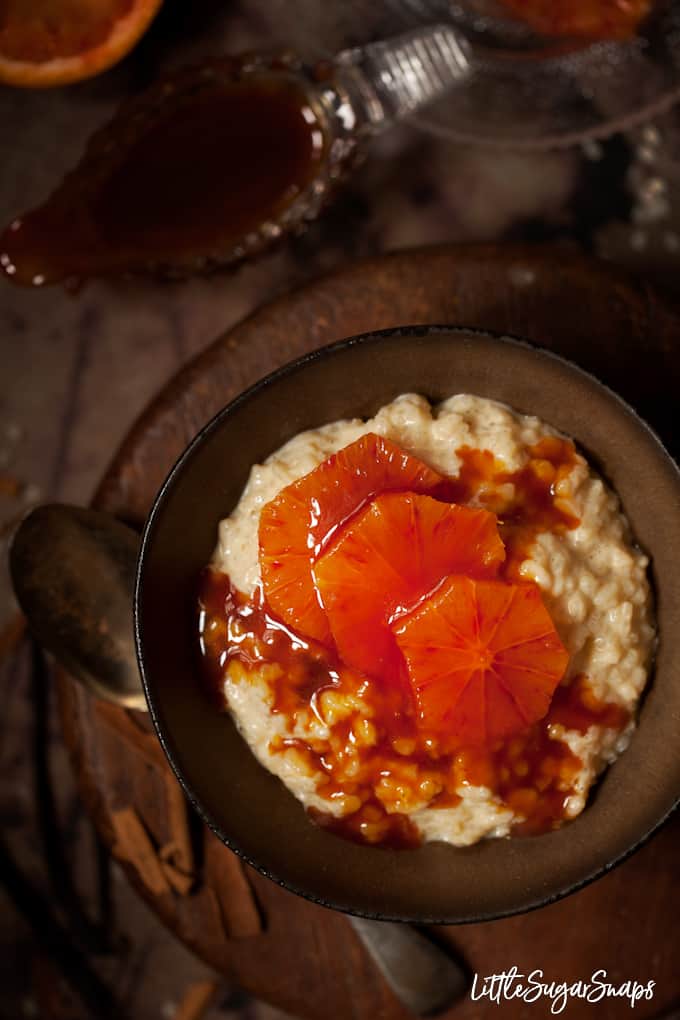 How do you eat yours? That's the question I want to ask everybody when it comes to rice pudding. I'm all for hearing about new toppings to try out.
I know there is a split opinion on this dessert – it is not everybody's idea of a great sweet. I, however, am in the love camp and I'm hoping to convert a few loathers with my quick stovetop rice pudding recipe.
Of course, my love for this filling treat dates back to childhood. School dinners, Sunday lunches, sick days, when all I could face was a tin of Ambrosia. The latter part may have been soon after I left home, before I developed the ability to cook…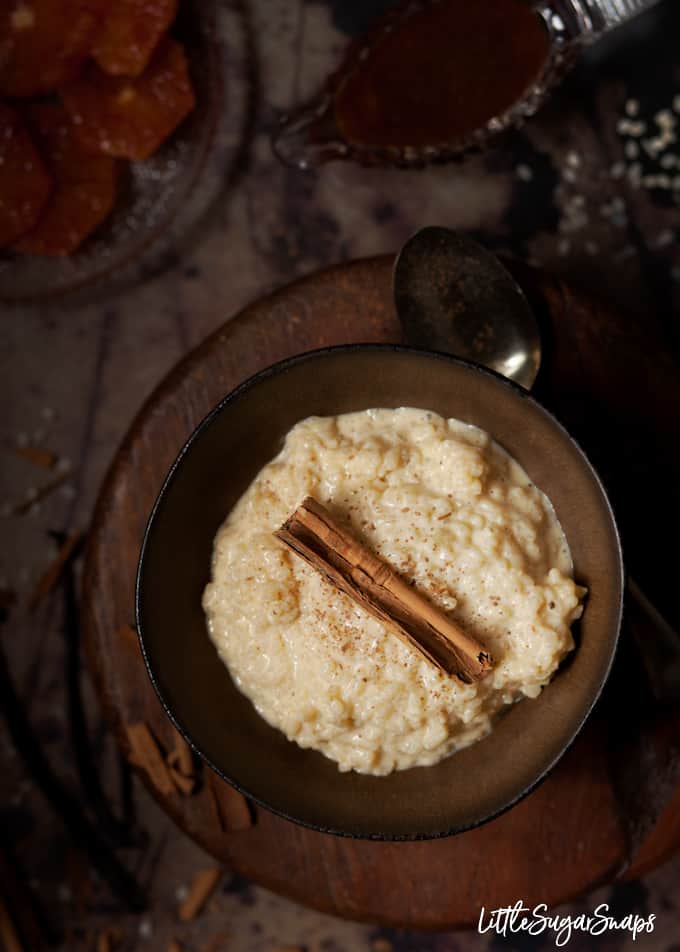 Of course, there is another pertinent question – how do you cook your rice pudding? Oven-baked or stovetop?
What is Stovetop Rice Pudding?
This quick rice pudding is an old-fashioned yet ever-popular dessert amongst diners of all ages.
Its ingredients are cheap and humble fridge & pantry stalwarts :
short-grain rice
sugar
vanilla
milk
egg yolks
butter
orange zest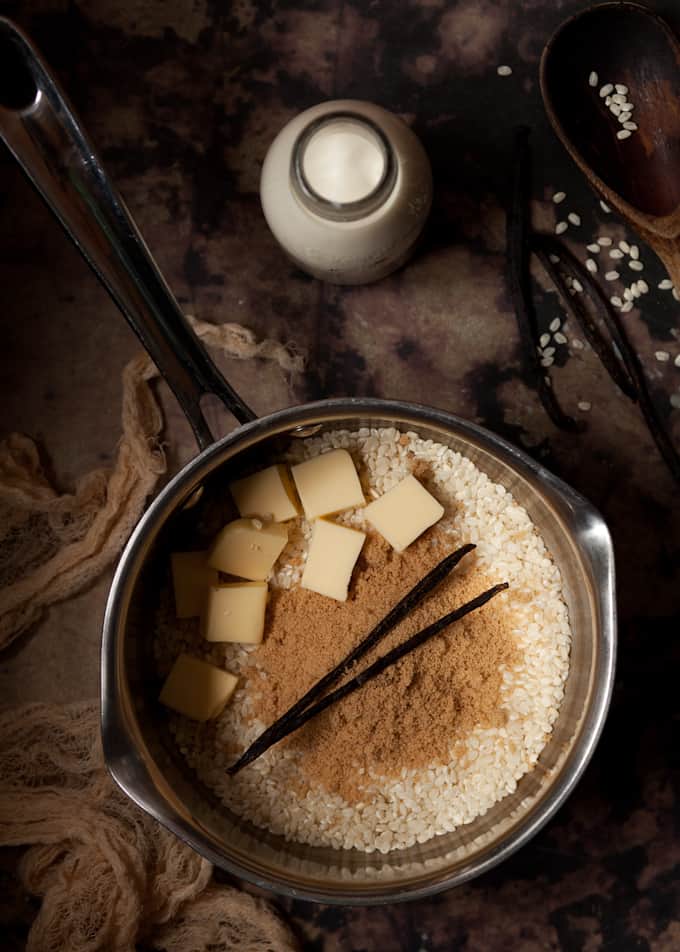 The ingredients (apart from the egg yolks) are simmered on the hob for around 30 minutes until tender and creamy. The yolks are then beaten in and the dish is ready to serve – with or without additional embellishments.
Rice pudding can alternatively be oven-baked for several hours. Since I've never enjoyed the skin that forms when cooked this way, I would always favour the hob version. This method is also much quicker so that's also a big bonus.
I would certainly put this dessert in the nursery food category. What do I mean? Well, rice pudding holds a nostalgic place in my heart, having consumed countless bowlfuls of it as a child. It's nourishing for the body and soul, hearty and downright hard to stop eating. Especially when you are a hungry child. Perfect nursery fayre for children of all ages.
How to Make Rice Pudding with Eggs
I've gone all-out in this recipe to create a lovely depth of flavour in the rice pudding itself. Though this dessert is deliciously creamy, the recipe does not call for this luxury ingredient at all to give it the wow-factor.
I'm not trying to claim that this treat is healthy – far from it. Instead of cream, I've used brown sugar, butter, citrus zest, vanilla and egg yolks to build up the flavour profile and turn rice cooked in milk into something far beyond the suggestion from that title.
Adding egg yolk is a great way to add a little more pronunciation to the colour of this pudding and impart a waft of custard-like flavour to proceedings. It doesn't taste eggy, it just tastes creamy, custardy and deeply gratifying.
And the best part is that making this dessert is really simple:
put the rice into a saucepan with the sugar, butter, orange zest and vanilla pod
splash in the milk, bring to a gentle simmer and cook, stirring frequently, for around 30 minutes until the rice is tender
take off the heat, scrape the seeds from the vanilla pod back into the rice and briskly stir through 2 egg yolks
It's really just 3 straightforward steps to perfect rice pudding with eggs. The key task to remember is to keep stirring every 5 minutes or so to keep the rice on the move and prevent it sticking to the bottom of the pan.
What to Serve with Quick Rice Pudding
I think of rice pudding as a vessel for a wide variety of accessories. And by accessories, I do of course mean goodies:
keep it simple and just sprinkle with a touch of cinnamon or nutmeg. Add a few raisins if you feel like going wild
Dollop a spoonful of rum & raisin caramel sauce into it
Go nostalgic and pour over some rosehip syrup. I"m sure this is what my school dinners involved, but I can't be 100% sure. I do know that a scattering of edible petals alongside the syrup makes a pretty sight though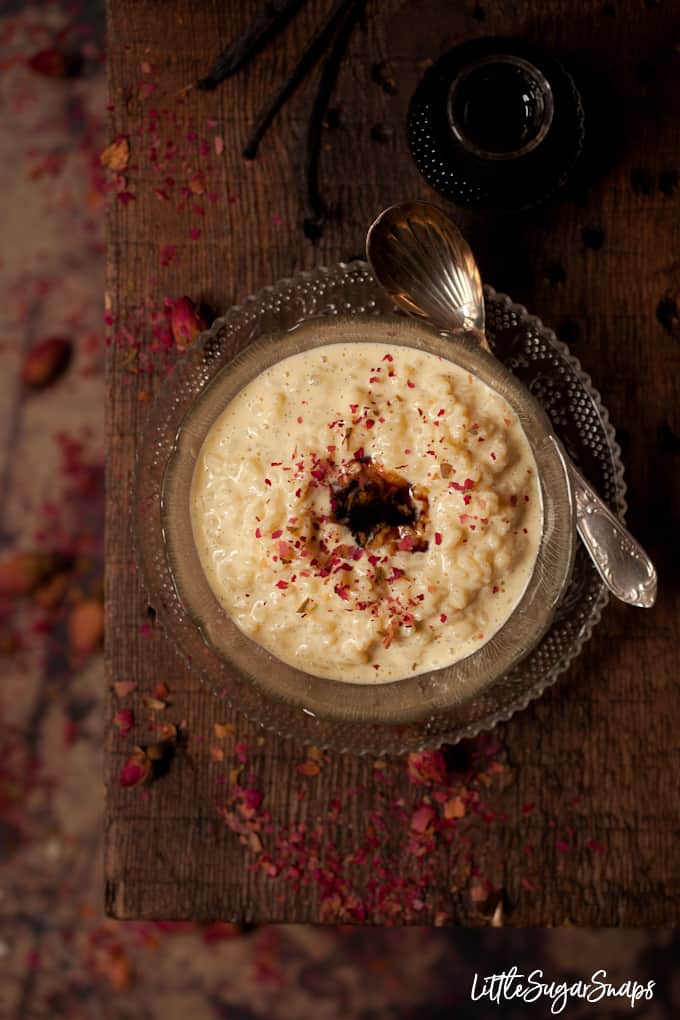 push the boat out and top with slices of fresh blood oranges in caramel. Honestly, this is one flavour combination not to miss out on. The blood oranges and caramel pair with the custard-like flavour of the rice beautifully
How to Make Blood Orange with Caramel
I played around with this topping a few times but ultimately decided that keeping the recipe as simple as possible worked best.
And by simple I mean creating a caramel sauce with a hint of orange added to it and using this sauce to pour over fresh blood orange slices.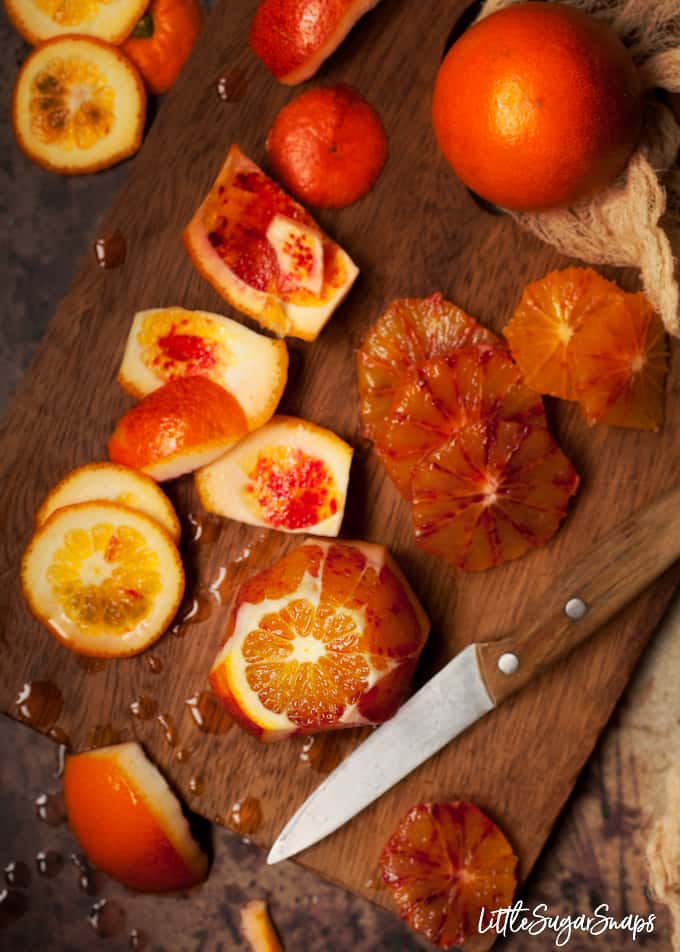 To make the caramel:
put the caster sugar into a small heavy-based saucepan and cook (without stirring) over a medium heat until it turns to a mid amber liquid
add some orange juice and let cook on a very low heat for a minute, stirring to ensure it is smooth
take off the heat and beat in a little butter and a pinch of salt
Blood oranges in caramel not only look striking but they do add a wonderful touch of glamour to the otherwise understated dessert that is rice pudding.
How to Store Stovetop Rice Pudding
By nature, the rice in this recipe will continue to absorb the liquid even when taken off the heat.
For this reason, I would always prefer to eat rice pudding freshly made.
Leftovers, however, can be stored in the fridge for several days and reheated as required. It will most likely be necessary to add a splash of milk to loosen the mixture to your desired consistency as it heats.
This quick rice pudding with eggs can also be frozen – just ensure it cools to room temperature before sealing, labelling and placing in the freezer for up to 6 weeks.
Find More Cosy Winter Desserts: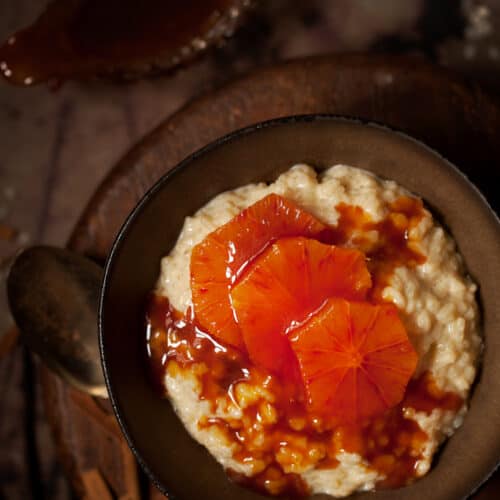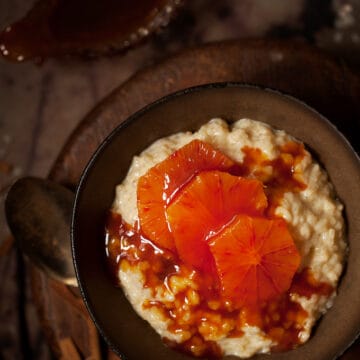 Stovetop Rice Pudding with Blood Oranges in Caramel
A bowl of creamy stovetop rice pudding is hard to beat for sheer heartwarming comfort food. Quick to make, nostalgic of childhood, yet unashamedly delicious, it's a dessert the whole family will be fighting over for seconds.
Print
Pin
Rate
Ingredients
For the Rice Pudding
100

g/ 3 1/3 oz

Short grain rice

45

g/ 1 1/2 oz

Light brown sugar

30

g/ 1 oz

Butter

1

Vanilla pod

1

Strip orange zest

500

ml/ 2 cups

Whole (full-fat) milk

2

Egg yolks
For the Blood Oranges in Caramel
2

Blood oranges

1 1/2

tbsp

Orange juice

60

g/ 2 oz

Caster sugar

1

tsp

Butter

Pinch salt
Instructions
Make the Rice Pudding
Split the vanilla pod lengthways with a knife and drop into a saucepan with the rice, sugar, butter, orange zest and milk

Bring to a gentle simmer and cook, stirring frequently for around 30 minutes until the rice is tender and much of the liquid has been absorbed

Take the pan off the heat. Remove the vanilla pod and scrape the seeds back into the pan

Add the egg yolks and beat until everything is well combined

Assess the consistency – if you like a looser pudding, add a dash more milk and stir in
Make the Blood Oranges in Caramel
While the rice is cooking de-pith the oranges: slice off the top and bottom ends of the fruit. Lay your fruit on one end and cut downwards through the peel and pith, following the curve of the fruit. Flip the orange over and cut away any remaining peel and pith. Trim off any bits of pith that remain on the fruit. Slice the naked fruit into rounds

Next prepare the caramel. Begin by putting the caster sugar into a small heavy-based saucepan and cook (without stirring) over a medium heat until it turns to a mid amber liquid (if you think it is going to burn, plunge the base of the pan into cold water to stop the cooking process)

Add the orange juice (it will splutter and go a bit lumpy). Llet cook on a very low heat for a minute, stirring until it is smooth again

Take off the heat and beat in a little butter and a pinch of salt – let cool for 5-10 minutes
Serve
Divide the rice pudding between 2 (or 3) bowls

Top with the rounds of blood orange and pour the orange caramel over
Nutrition Per Serving (Approximate)
Calories:
734
kcal
|
Carbohydrates:
108
g
|
Protein:
14
g
|
Fat:
28
g
|
Saturated Fat:
15
g
|
Cholesterol:
258
mg
|
Sodium:
248
mg
|
Potassium:
467
mg
|
Fiber:
2
g
|
Sugar:
67
g
|
Vitamin A:
1157
IU
|
Vitamin C:
13
mg
|
Calcium:
330
mg
|
Iron:
3
mg
Pin this Recipe:
(Visited 394 times, 1 visits today)