Caramelised White Chocolate Liqueur is an elegant, creamy white chocolate & vodka liqueur with undertones of caramel. It makes a wonderful addition to festive gatherings or a thoughtful gift.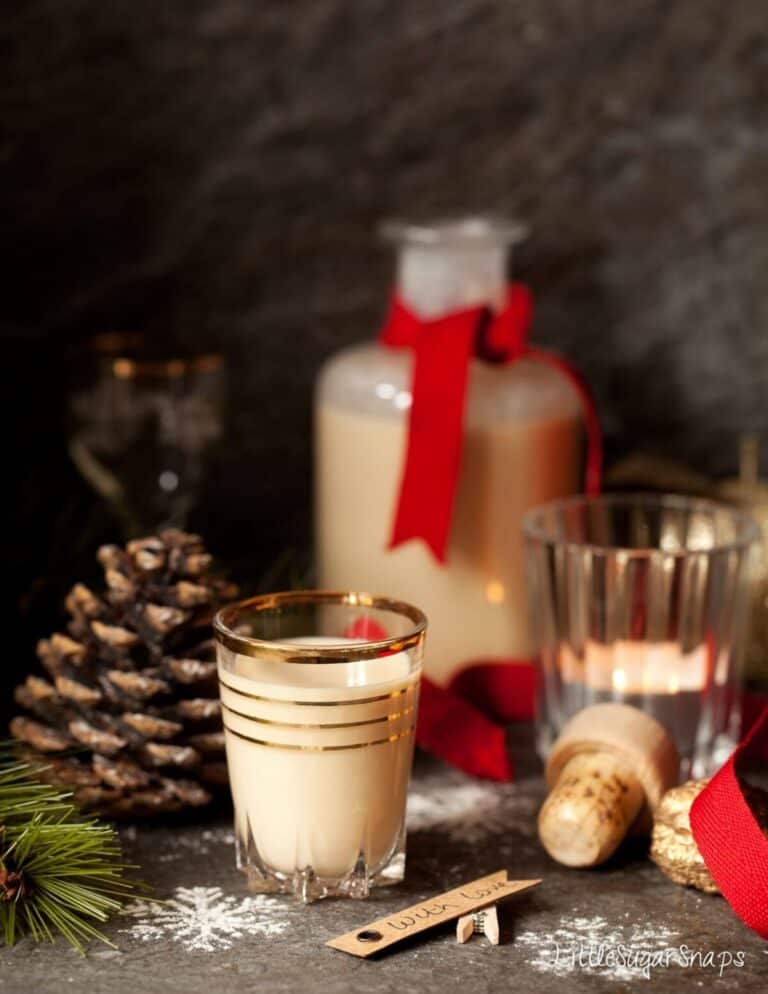 I've got your next winter squeeze lined up: caramelised white chocolate in liqueur form.
A few months back I published some scary pictures of caramelised white chocolate in-the-making, along with some prettier pictures of the final result and a caramelised hot white chocolate drink. At that time I promised you more recipes. Today's Caramelised White Chocolate Liqueur is the first of them.
…