The Baylon cocktail is a delightful Bourbon Pineapple & Pear drink that delivers many different flavours to your taste buds all-at-once.
I'm banking on the weather warming up significantly over the next week, as I'd like to enjoy this sucker in a sunny spot of my garden over the Easter weekend. This blend of Bourbon Pineapple & Pear is a temptingly long drink, with warming notes from the bourbon and cinnamon in there. It's just the thing for early spring, when warmer weather still does not mean hot.
I got the inspiration for this drink last October, whilst in Rome with Chris. We were celebrating our tenth wedding anniversary. On the last night of our stay we visited The Baylon Café in the Trastavere district. Keen to soak up every last drop of warm weather before heading back to the UK chills, we decided to sit outside and order cocktails.
I settled on a martini.
Chris ordered this drink.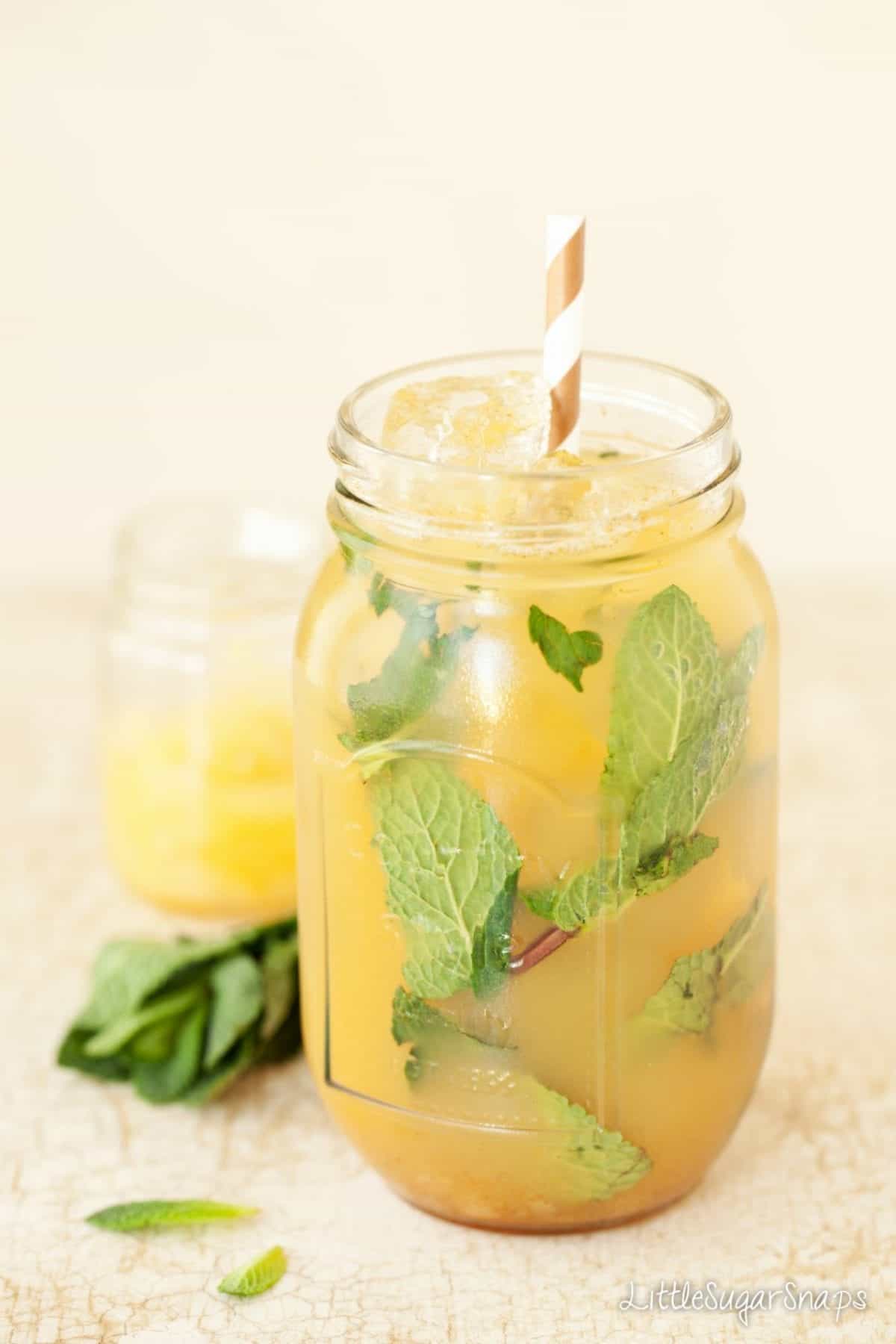 I changed my order to cocktail envy as soon as the drinks arrived.
Once home, neither of us could recall its name or all of the ingredients. We had a feeling that there was bourbon, pear, cinnamon, mint & pineapple in the mix. Or was that apple? What was that other alcohol alongside the bourbon? And, why, why, why didn't I use my little iPhone to snap the menu?
Well, I doubt you'll be surprised when I confess that I've been on a mission to perfect my re-creation of this genius drink ever since we got back. Good news – I'm finally satisfied with the one I'm presenting today. I think it's a pretty close match to the original.
It's a big, hearty cocktail that delivers many different flavours to your taste buds all-at-once. I like that.
I've named it The Baylon, for obvious reasons. Sometimes I astound myself by my lack of creativity.
As it has cinnamon in it, I like to think that this makes it a perfect drink for Easter. It's in tune with all the cinnamon spiced hot cross buns, Simnel cakes and Easter biscuits wafting around right now. Okay, let's not linger….
I thought you may like this recipe a week in advance so that you can stock up on all of the ingredients. Then you can tag along on my Easter slurp-up: find your sunny spot, turn off your electronic devices, sit back and allow the long Easter weekend & The Baylon to work it's wonders on you.
If you like this post, please share it with friends and feel free to follow my blog to get all my updates.
(Visited 497 times, 1 visits today)