A season by season list of inventive ways to use up food that is either leftover or food that has gone passed it's prime. Get clever: cut #foodwaste.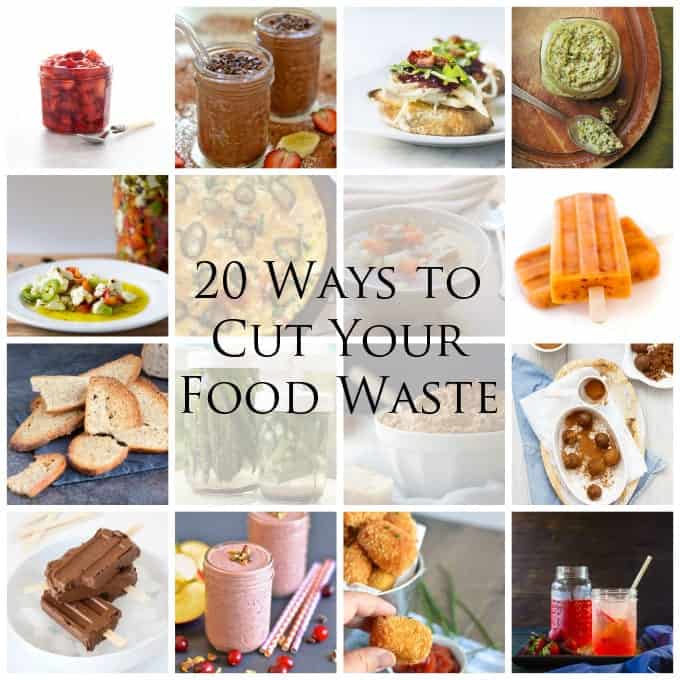 Welcome to my second post dedicated to finding ways to cut food waste in support of #forfoodagainsthunger. Today's post is a round-up of inventive ways to use up food that is either simply leftover or food that has gone passed its prime. I've listed a handful of recipes for each season, focusing on food that is generally in abundance (in the UK) at this time of year. There's also a short collection of year round recipes to inspire you to use up rather than throw away your leftovers.
Let's get started.
Spring: March/ April/ May
Summer: June/ July/ August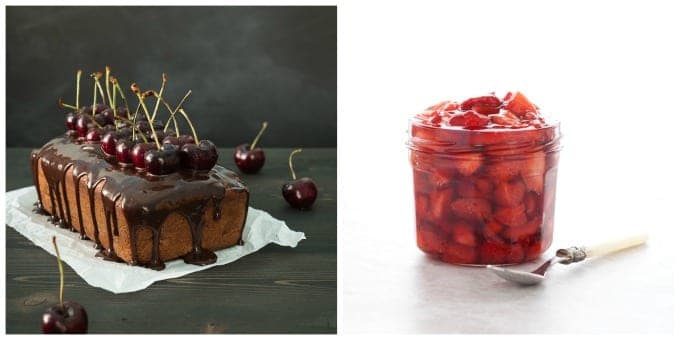 No round-up of this nature would be complete without a recipe for banana bread and this Choc Cherry Banana Bread @ The Road to Honey gives it the perfect summer spin to use up over-ripe bananas and excess cherries… if there is such a thing?
Did you end up with more strawberries than you could handle. Give over-ripe, mushy strawberries a new lease of life in my very own Roasted Strawberry Sauce.
When you've left those glorious avocados a little too long and they've turned to brownish mush, fear not.

These

Creamy Chocolate Fudgesicles @ Eating by Elaine

are the answer to your prayers, turning those unlovable avocados from inedible salad to heavenly dessert in one swift move.
All The Veggies Turkey Pasta @ Bet on Dinner is a year round recipe, but particularly special when you wind up with a glut of summer fresh tomatoes & zucchini.
Next time you have an abundance of ripe peaches, try these full on fruity Ripe Peach Popsicles @ The View From Great Island. I'm wishing I had a little peach tree in my garden.
Autumn – September/ October/ November

Fans of kale will be familiar with the problem of what to do with those pesky stems. Kale Stem Pesto @Healthy Slow Cooking is the solution from now on.
If your definition of autumn includes an abundance of sweet potato, you'll love these Healthy Chocolate Smoothies @ A Virtual Vegan. Next time you have some leftover spud taking up room in your fridge, whack it into your blender instead.
As a last hurrah to summer, get a jar of these Easy Refrigerator Pickles @ Strength & Sunshine into your fridge.

Winter: December/ January/ February
Roasting a joint of ham is one of our family favourites over the Christmas period, but, since I do not own a doggie who would happily gnaw on it, I've never known quite what to do with the leftover bone. From now on I'll be whipping up this Crock-Pot Ham Bone Soup @ Simple Nourished Living.
I'll be putting excess cranberries to use in this colourful seasonal Cranberry, Walnut, Apple Smoothie @ A Virtual Vegan.
And at the risk of overdoing the Christmas theme completely, it seems remiss not to mention leftover turkey. And what could be finer than these snazzy

Leftover Turkey Tartines @ Mon Petit Four

.

Year Round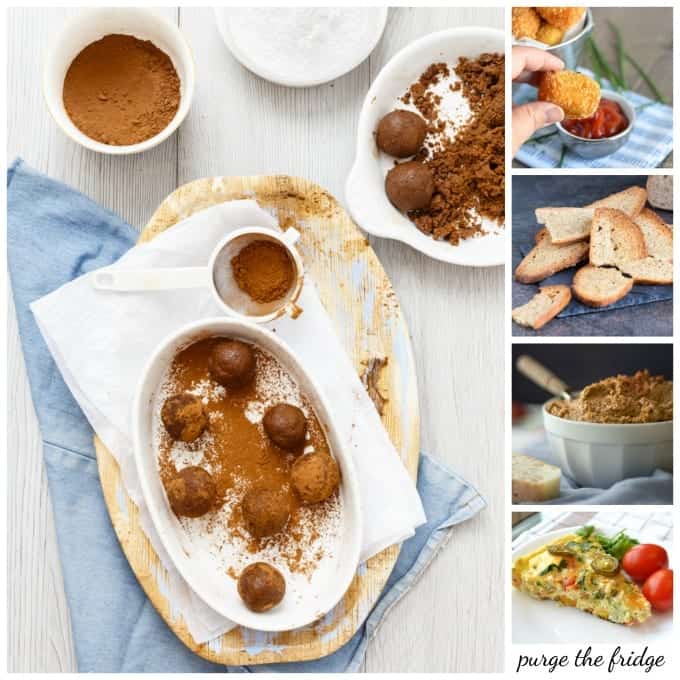 And that completes my short round-up on ways to reduce food waste. I really hope there are one or two recipes that take your fancy.
Did you miss the story of why I'm supporting #forfoodagainsthunger? You can find the details, including how you can get involved, here.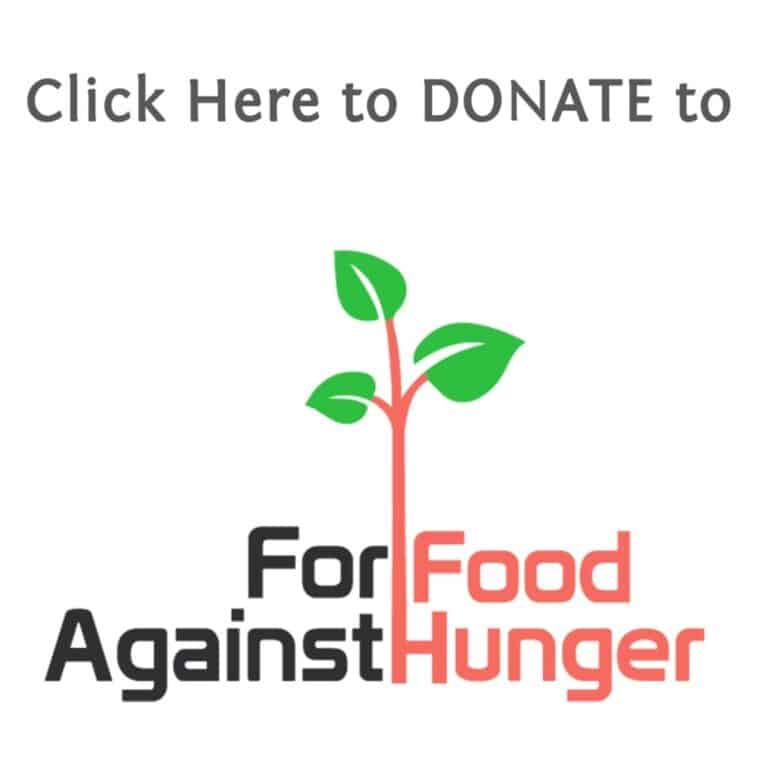 (Visited 12 times, 1 visits today)