A season by season list of inventive ways to use up food that is either leftover or food that has gone passed it's prime. Get clever: cut #foodwaste.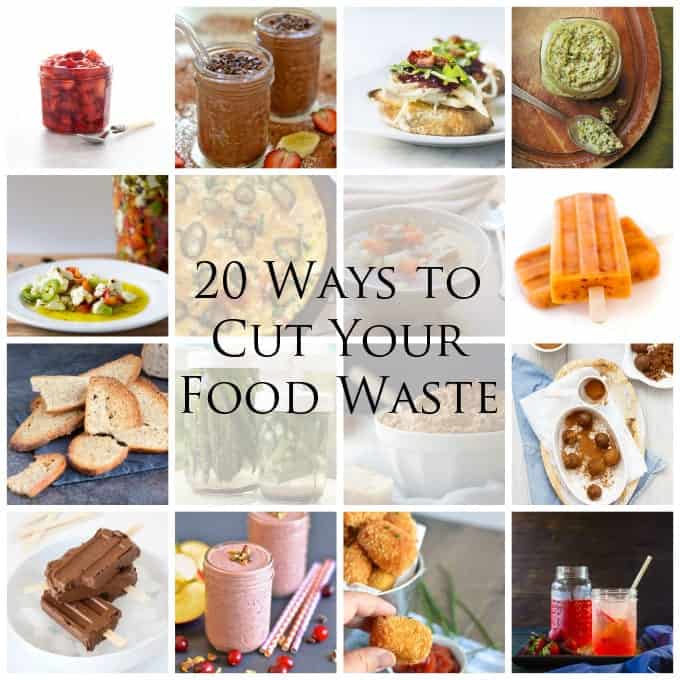 Welcome to my second post dedicated to finding ways to cut food waste in support of #forfoodagainsthunger. Today's post is a round-up of inventive ways to use up food that is either simply leftover or food that has gone passed its prime. I've listed a handful of recipes for each season, focusing on food that is generally in abundance (in the UK) at this time of year. There's also a short collection of year round recipes to inspire you to use up rather than throw away your leftovers.
Let's get started.
Spring: March/ April/ May
Summer: June/ July/ August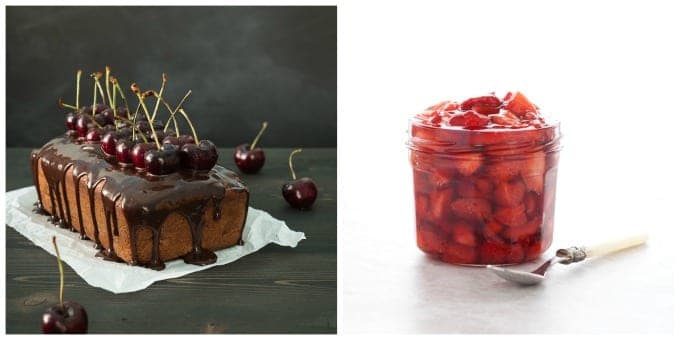 Autumn – September/ October/ November

Fans of kale will be familiar with the problem of what to do with those pesky stems. Kale Stem Pesto @Healthy Slow Cooking is the solution from now on.
If your definition of autumn includes an abundance of sweet potato, you'll love these Healthy Chocolate Smoothies @ A Virtual Vegan. Next time you have some leftover spud taking up room in your fridge, whack it into your blender instead.
As a last hurrah to summer, get a jar of these Easy Refrigerator Pickles @ Strength & Sunshine into your fridge.

Winter: December/ January/ February
Roasting a joint of ham is one of our family favourites over the Christmas period, but, since I do not own a doggie who would happily gnaw on it, I've never known quite what to do with the leftover bone. From now on I'll be whipping up this Crock-Pot Ham Bone Soup @ Simple Nourished Living.
I'll be putting excess cranberries to use in this colourful seasonal Cranberry, Walnut, Apple Smoothie @ A Virtual Vegan.
And at the risk of overdoing the Christmas theme completely, it seems remiss not to mention leftover turkey. And what could be finer than these snazzy

Leftover Turkey Tartines @ Mon Petit Four

.

Year Round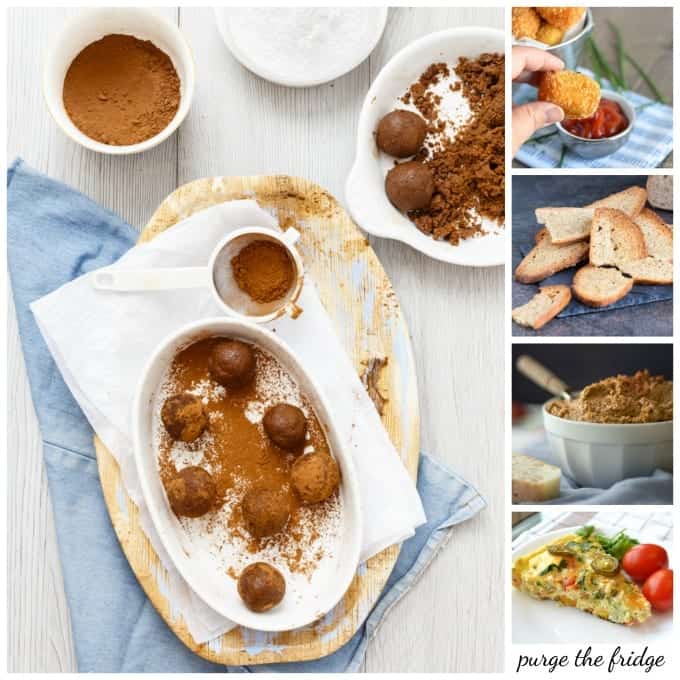 And that completes my short round-up on ways to reduce food waste. I really hope there are one or two recipes that take your fancy.
(Visited 40 times, 1 visits today)