The Nutcracker Cocktail combines nutty Amaretto & Frangelico liqueurs with vanilla vodka and creamy white chocolate liqueur. Great as a Christmas drink and superb as a stocking filler decanted into miniature bottles.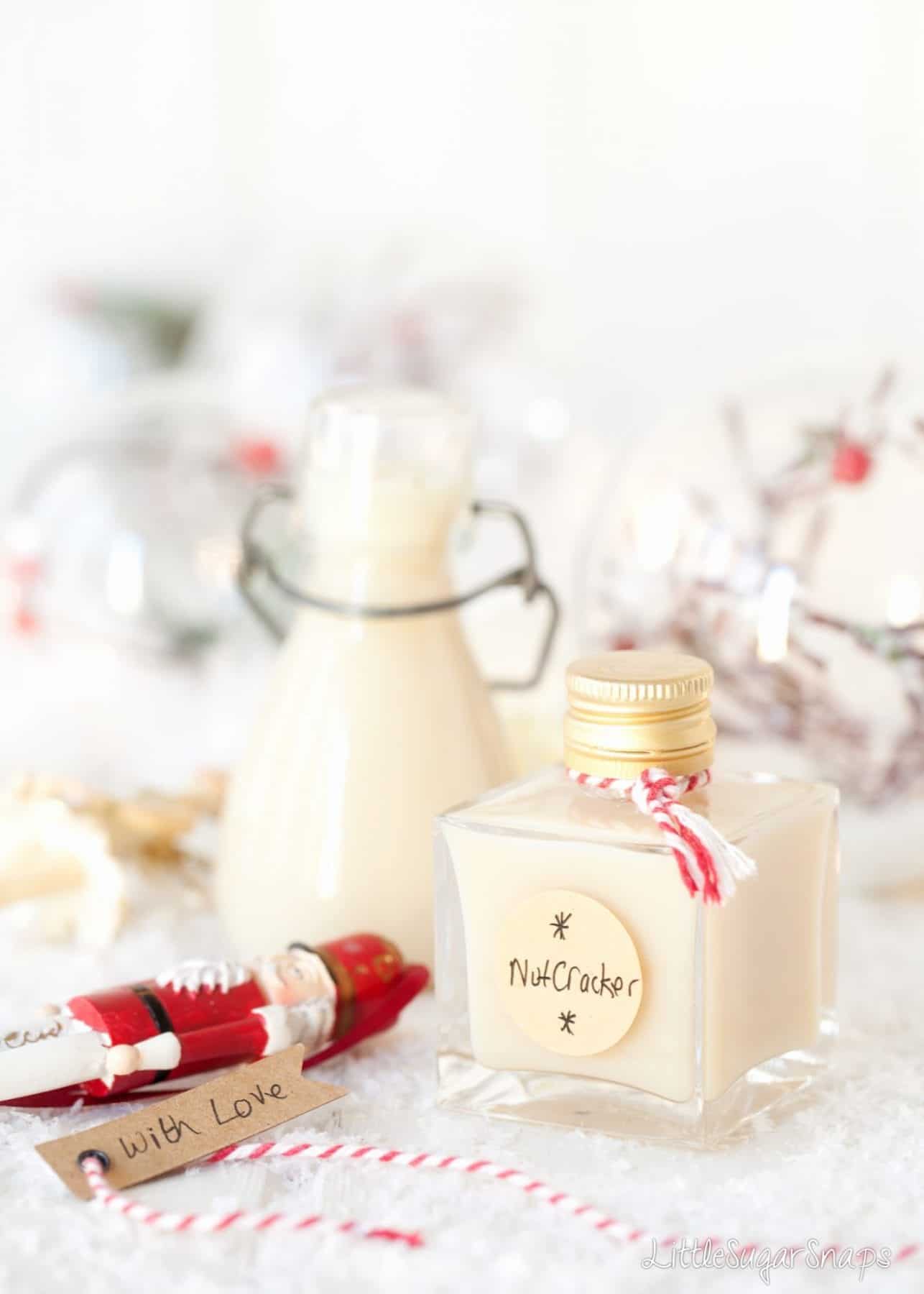 How did we get here? By here, I mean Christmas. Yes, it's really just days away now. I can't exactly say I'm ready, but by the time December 25th does roll around I will be. Kind of. I hope…
My kids finish school tomorrow and my husband decided to follow suit and start his Christmas holiday too. December 19th does seem a little early for holidays to begin, but I'm not missing out. Once this Nutcracker Cocktail is all written up you won't be hearing a peep out of me on here until January.
It's been a tradition, ever since I started this blog in 2014, to finish the year with a cocktail. First up was the Almond & Fig McMerry Martini, followed by a Winter Spice Negroni in 2015 and last year it was the turn of my Bourbon Black Forest cocktail. I like traditions. Especially at Christmastime. So I've got another cocktail to add to my Christmas collection tonight – The Nutcracker Cocktail.
Oh lucky us.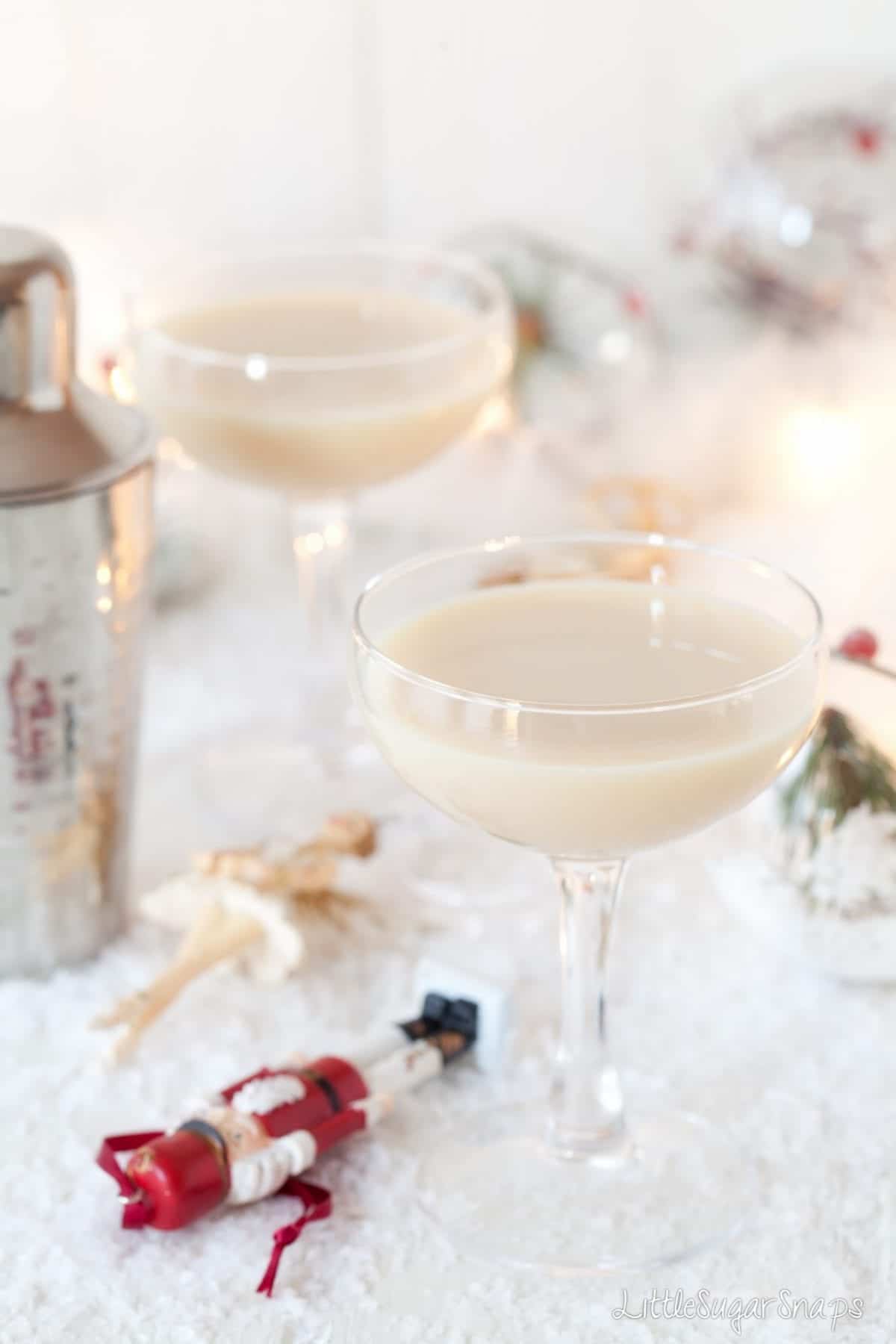 This drink is a combination of vanilla vodka & white chocolate liqueur mixed up with the luscious almond notes of Amaretto and the rich hazelnut flavour of Frangelico. Shaken over ice the Nutcracker Cocktail makes a pleasant change from Baileys. It's creaminess comes just from the white chocolate liqueur, so it's not overpowering or heavy. It's the nutty flavours that really steal  the show in this drink.
Since the Nutcracker Cocktail is purely a mix of alcohols, with no fresh ingredients added, it is prime for making up a bigger bottle in advance. All you'll need to do is measure out a serving and shake it over ice – so it's the perfect drink to have on standby. You could even make up a few miniature bottles as last minute gifts for family and friends who call on you over the Christmas period.
And this is where I must leave you for 2017, since I should be wrapping an enormous stack of presents right now. First up next year will be my round up of the top posts from 2017. That's where I get to see which of my recipes that you, my lovely readers, have enjoyed the most. I'll try to follow that up with a vaguely healthy recipe since it will be January, but I make no promises. You never know what might get unexpectedly created in my kitchen over the next few weeks.
Until 2018….Cheers and Happy Christmas.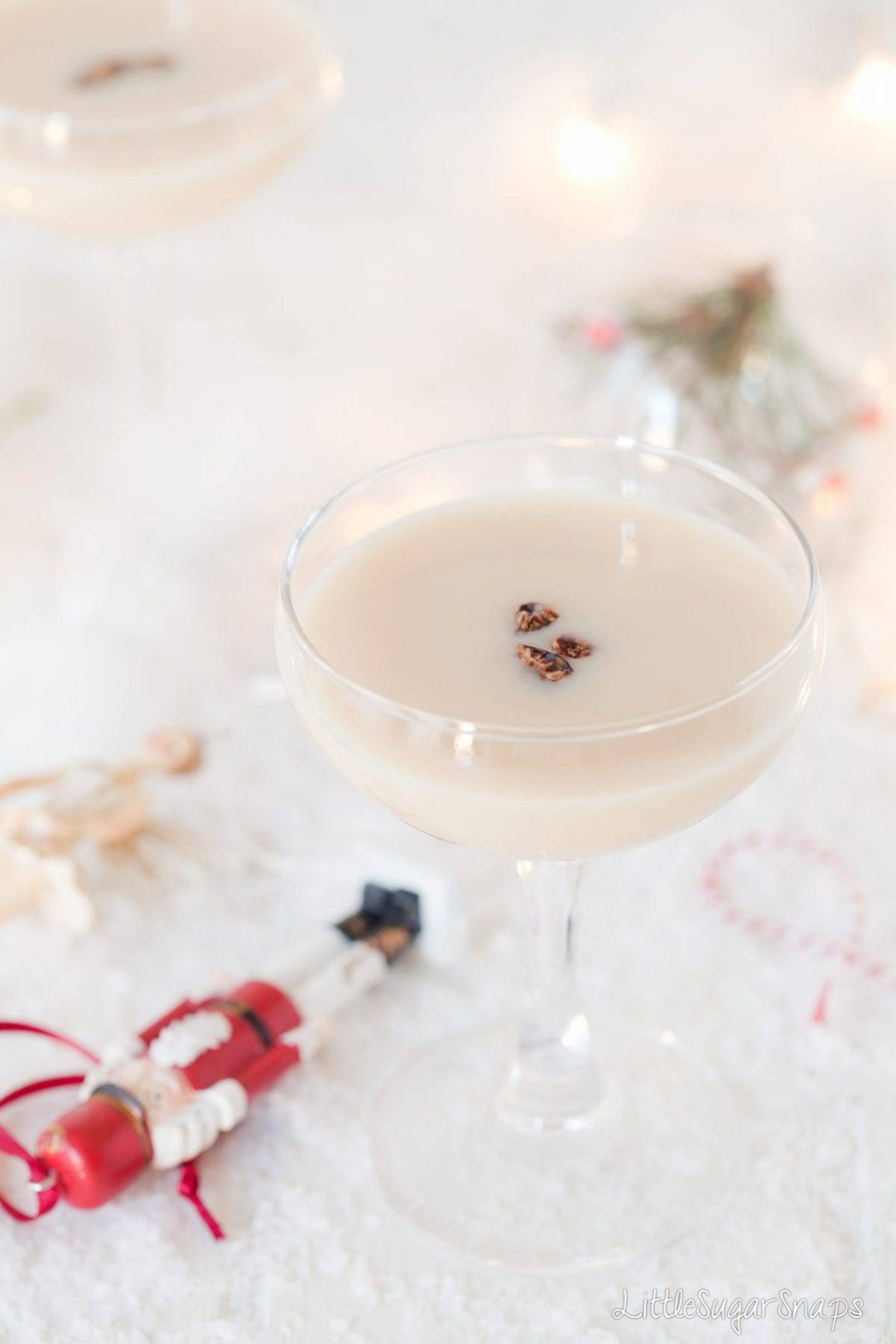 The Nutcracker Cocktail
Ingredients
10

ml/ 1 part

Vanilla vodka

10

ml/ 1 part

Frangelico

10

ml/ 1 part

Amaretto

20

ml/ 2 parts

White chocolate liqueur
Instructions
To serve Immediately
Put all ingredients into a cocktail shaker with 2 ice cubes

Shake for 15 seconds and strain into a martini glass

Serve (garnish with a few chunks of cracked nutmeg if desired)
To make up a batch to bottle/ gift
Work out the size of your bottles

The liquid above makes up 50ml/ 1/5 cup drink so you will need to calculate how many times you'll need to multiply the above recipe to fill your bottle(s) - e.g to fill a 150ml bottle multiply the quantity of all ingredients by 3

Pour the ingredients into a jug to combine then decant into the bottle(s)

This drink can be stored at room temperature since no fresh cream is involved and it keeps well. Just remember to shake with ice before serving to chill it nicely
Pin this recipe

(Visited 223 times, 1 visits today)