This mint gin Alexander takes the vintage charm of the classic cocktail and adds a subtle hint of menthe to proceedings. Colour is optional, depending on the type of creme de menthe used.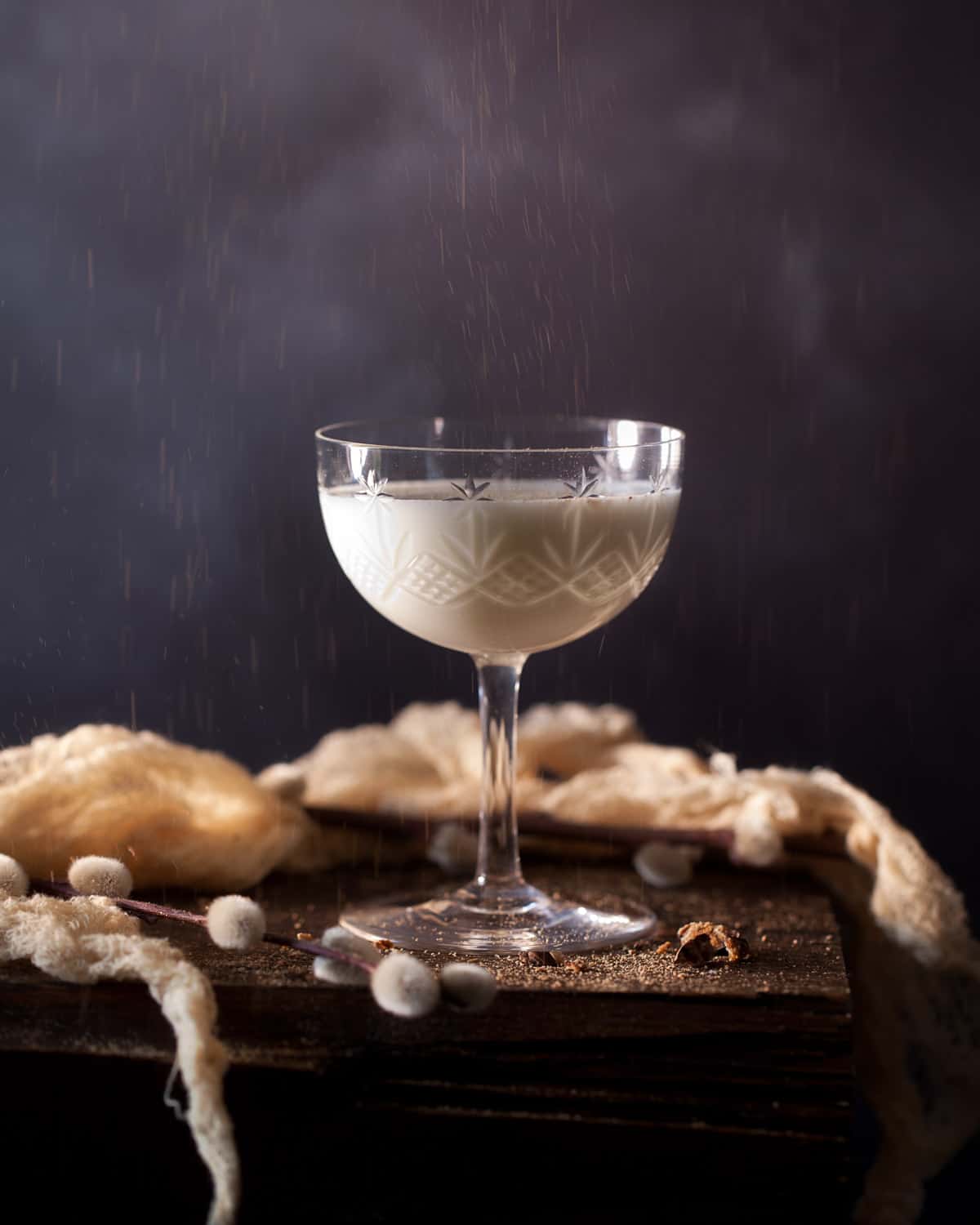 This post contains affiliate links. As an Amazon Associate, I earn from qualifying purchases.
If creamy cocktails are you jam then you might well enjoy my recipes today. I have both the classic gin Alexander and my own take on it – a mint gin Alexander – for you to savour.
The gin Alexander has an old school charm about it. Deliciously white, with just a scattering of nutmeg on the top, its charm is brazen.
My mint gin Alexander is somewhat lighter on the cream than the original and can be made with either green or white creme de menthe, depending whether or not you are looking to add a splash of colour to your libation.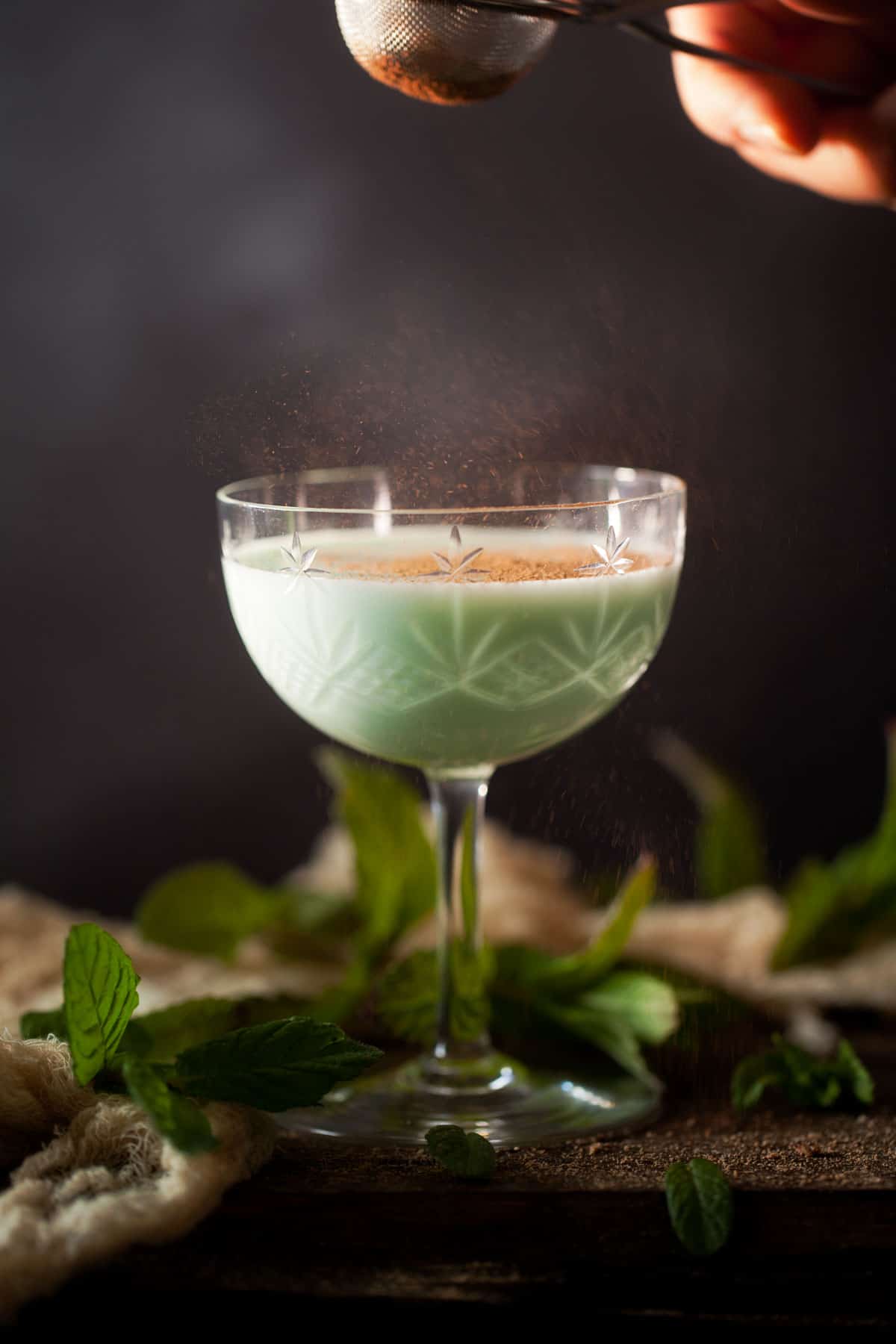 Expect a subtle buzz of mint if you take my recipe exactly as specified. Of course, the base recipe is for playing with and you can up the level of cream or mint to suit your own preferences.
What is a Gin Alexander
The gin Alexander was the original Alexander drink. It also goes by the name the Alexander No. 1 or the Princess Mary.
When and where it was first created is open to debate, but it's definitely been knocking about for around 100 years.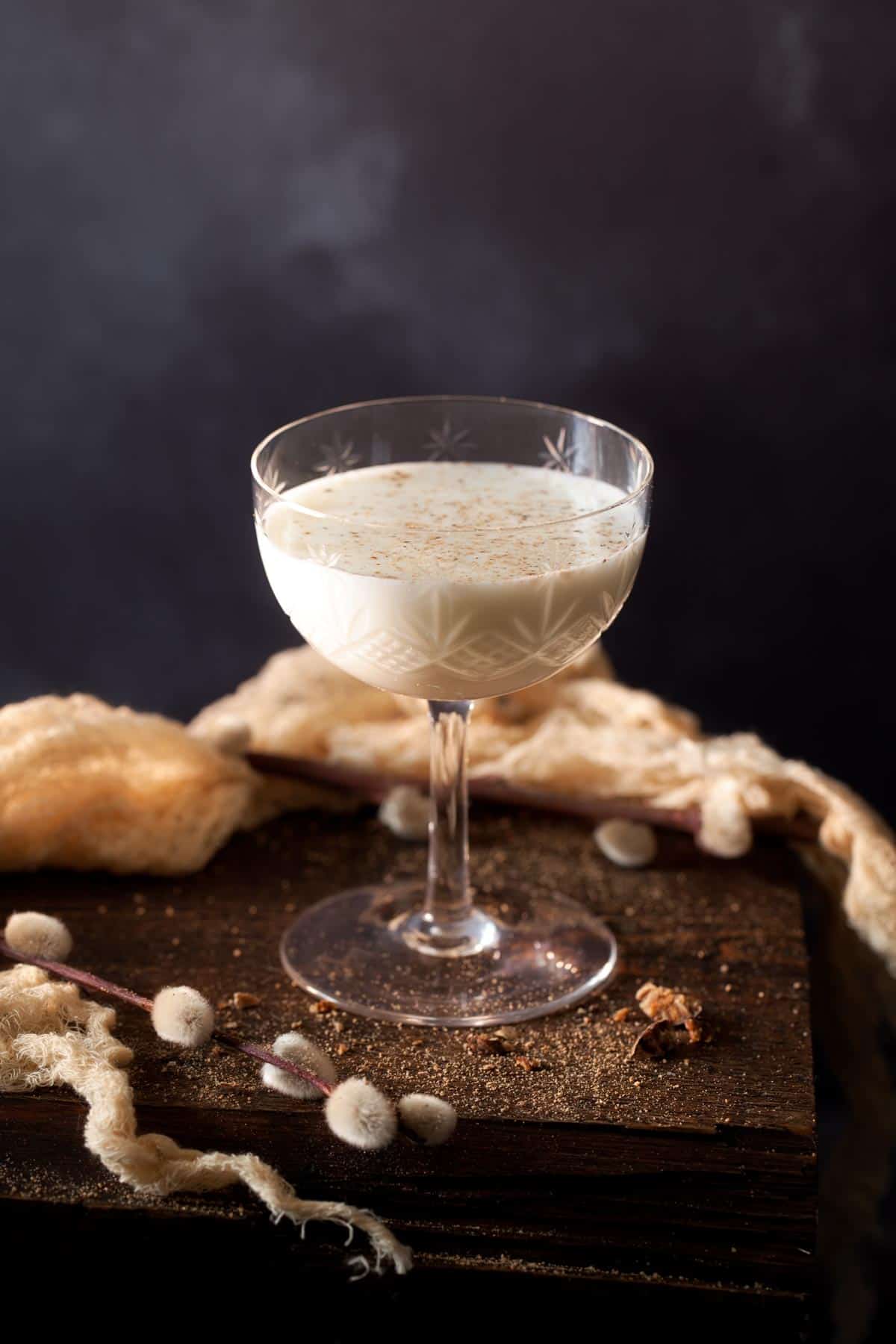 It comprises gin, cream and creme de cacao. One theory goes that the latter 2 ingredients were added to help mask the somewhat rough taste of bathtub gin during the Prohibition Era.
Thankfully, modern day gin is a much smoother affair and of course, this naturally makes the Alexander No. 1 a refined and rather scrumptious affair.
What you Will Need
The classic gin Alexander cocktail comprises equal parts:
gin – dry, unsweetened
cream (single/ half-and-half)
A generous sprinkling of ground nutmeg is mandatory on top of this classic cocktail.
Some recipes include egg white, shaken well, to further enhance the mouthfeel and provide a wonderful cocktail-top to suspend garnishes on. Adding the egg white will not change the flavour. If you are curious about giving it a go, I can heartily recommend egg white for the amplification to texture.
My mint gin Alexander includes the base three ingredients plus creme de menthe.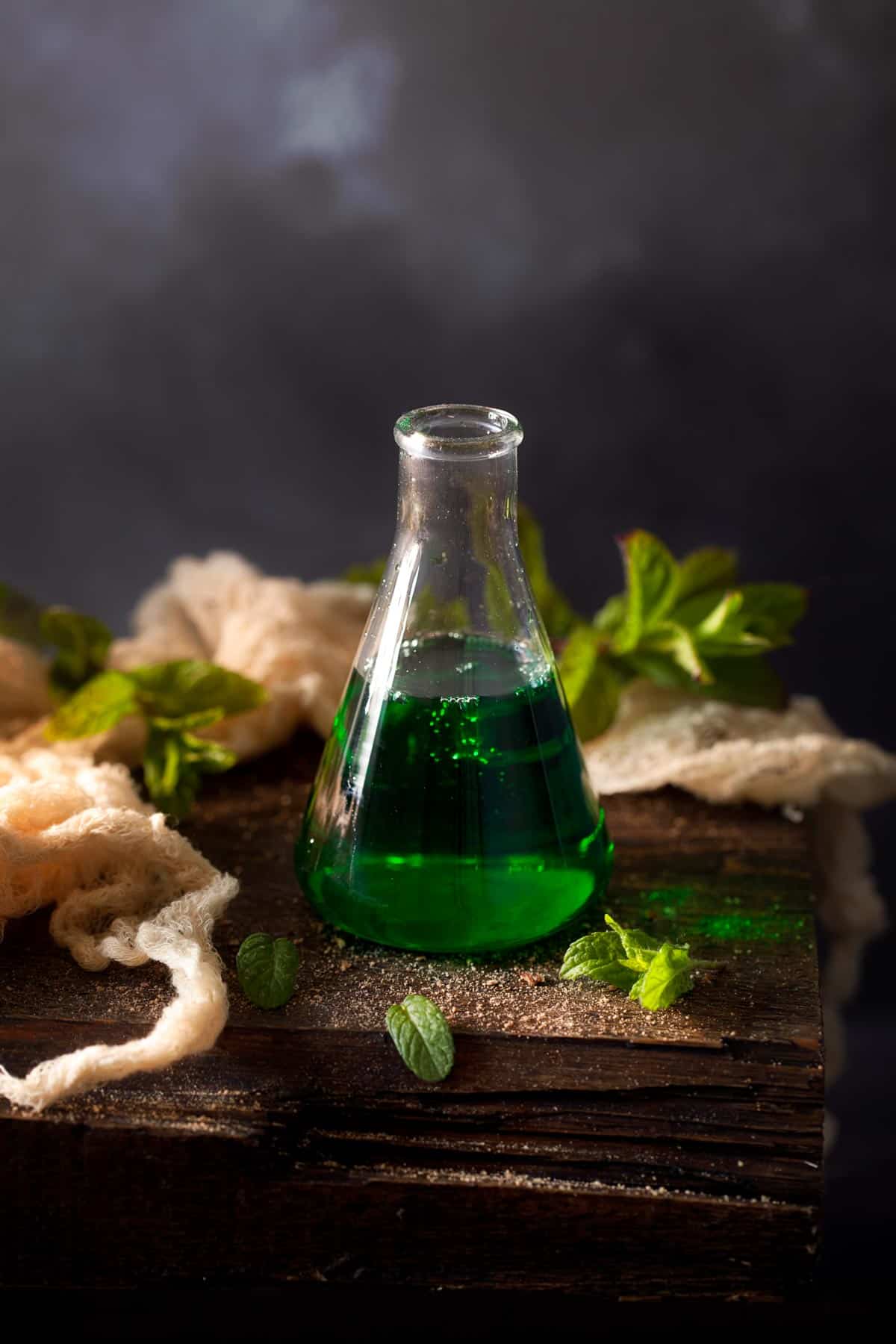 I've incorporated just a small amount of this liqueur though. Mint is a flavour I've always gotten along well with, but I've learned that delicacy is always wise where this flavour concerned. This is especially true when mixing drinks.
In this mint version, I've chosen to reduce the cream and liqueur content slightly. I've also replaced ¼ of the creme de cacao with creme de menthe to complete my subtle but utterly delicious alteration.
How to Make this Mint Cocktail
Whether or not you are making the classic or the mint version of this cocktail, the instructions are the same:
Ice – put a generous handful into the base of a cocktail shaker
Pour – add the alcohols and cream (and egg if using)
Shake – attach the lid of the cocktail shaker and shake vigorously for at least 30 seconds to blend, chill and dilute the ingredients
Strain – decant the cocktail into a suitable glass, straining as you do so to avoid ice shards falling into the drink
Garnish and serve
What Can I use to Garnish my Drink?
Without a doubt, the classic Alexander pairs wonderfully with a little grated nutmeg. Give it a go and you'll see why the cocktail masters of yesteryear made this partnership.
For the minty riff there are several options:
Fresh mint
Finely grated chocolate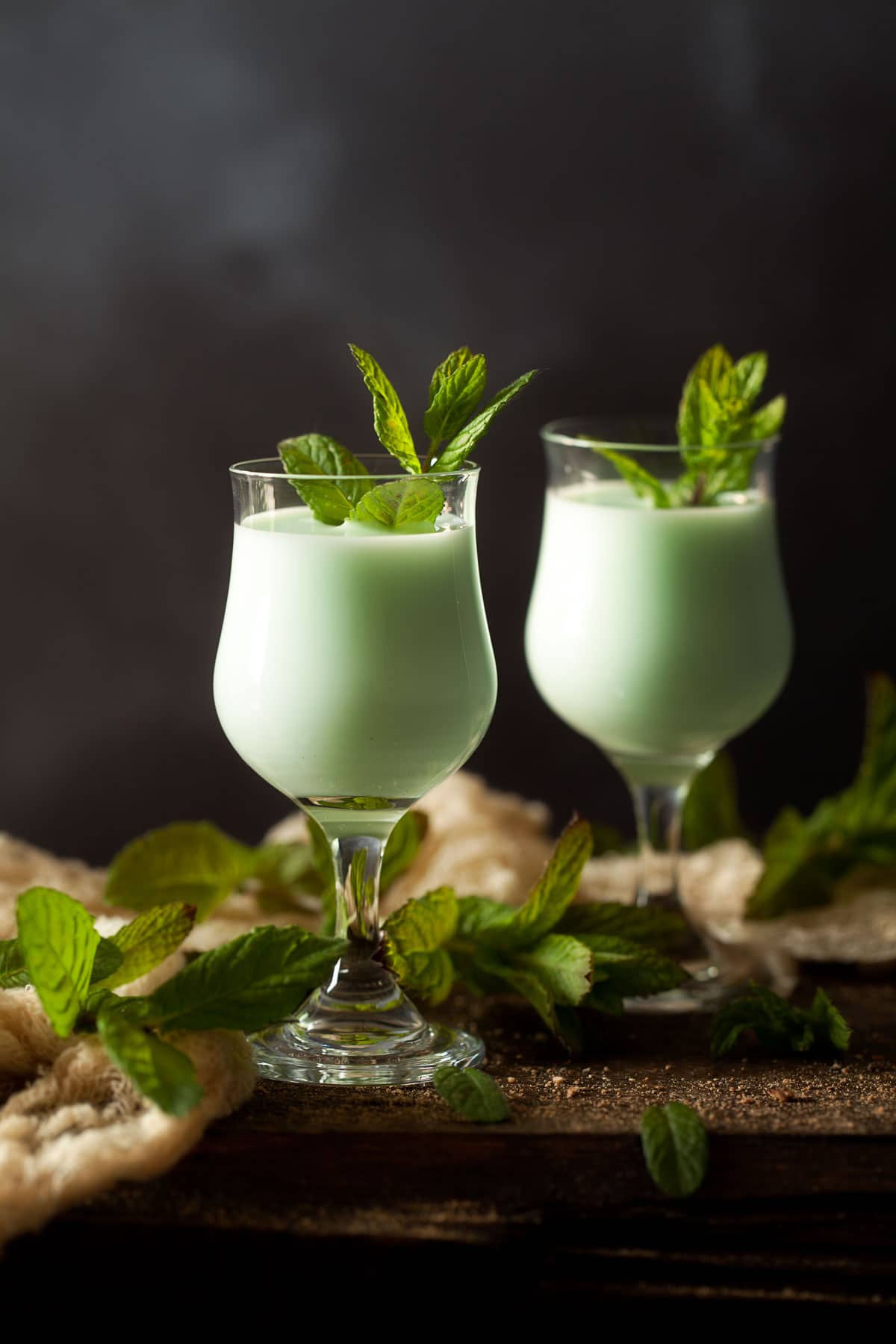 Of course, you can use both.
Whilst taking the photos for this recipe I used cocoa powder. It looked impressive to begin with but the powder quickly shift sideways in the glass, so I'm not wholly on board with it as a suitable garnish.
Can I Use White Creme de Menthe?
White creme de menthe works just as well flavourwise for this mint gin Alexander.
Do keep in mind though that the colour will be the same as the classic version since there is nothing to give it the green hue associated with mint. That's not necessarily a bad thing.
Generally the green and white variations of creme de menthe can be used interchangeably, since there is no noticeable difference in flavour.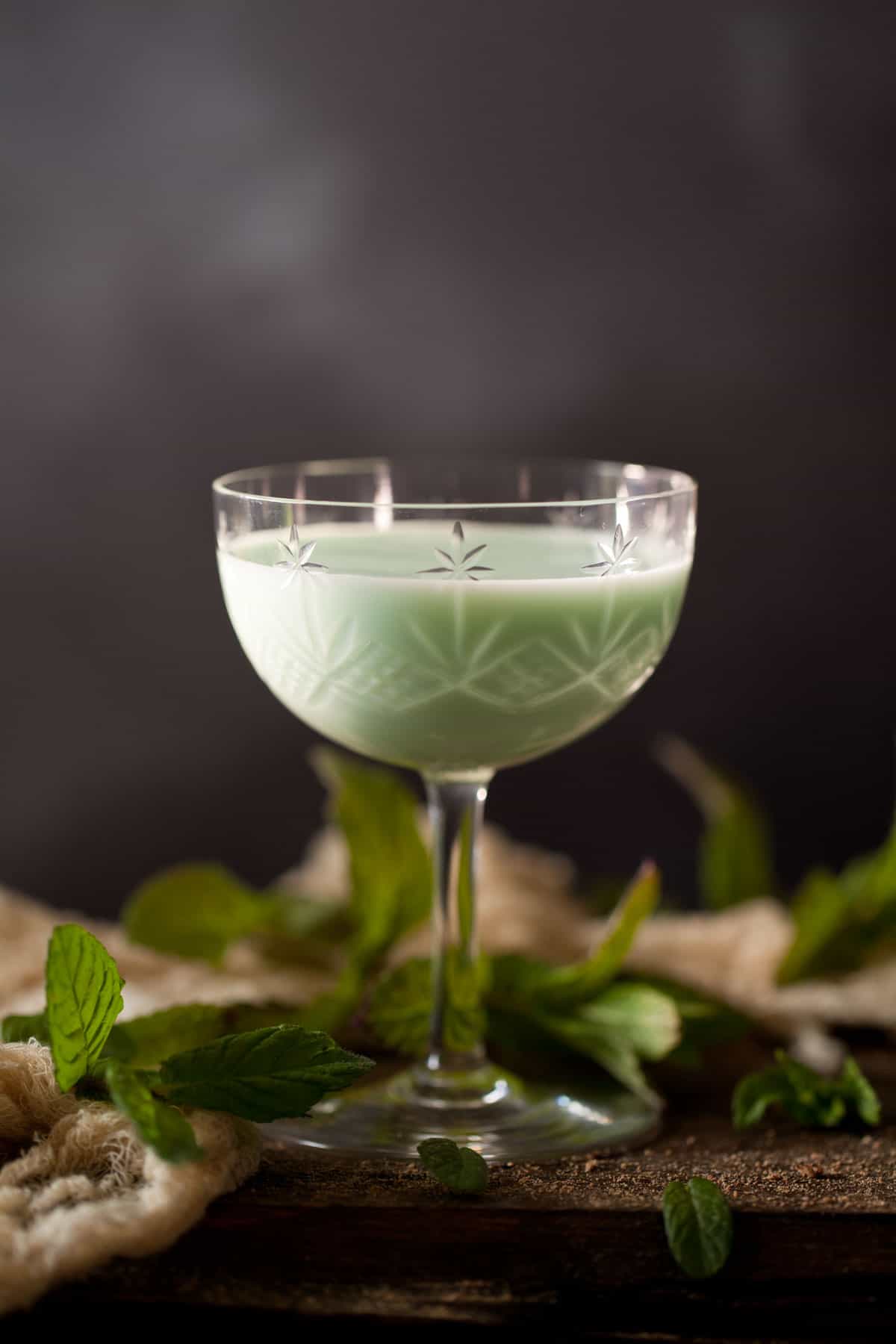 Can I use Brown Creme de Cacoa?
It would be fine to use brown creme de cacoa for the classic version, assuming you don't mind a light brown colour to the drink.
However, if using green creme de menthe, I would not recommend brown creme de cacao, since the mix of green and brown liqueurs will likely lend the cocktail a muddy appearance.
If you are happy to forego all colour, opt for white variations of both liqueurs.
More Alexander Cocktail Variations
Bartenders are never happier than when tinkering with flavours. Though admittedly, one such meddling led to the creation of the brandy Alexander which knocked the original gin drink off its pedestal.
Regardless, I'm a tinkerer myself, so I'm pleased to share the following Alexander cocktail creations with you:
Dutch Alexander – with Green Chartreuse & Orange liqueur (I wish this were my creation)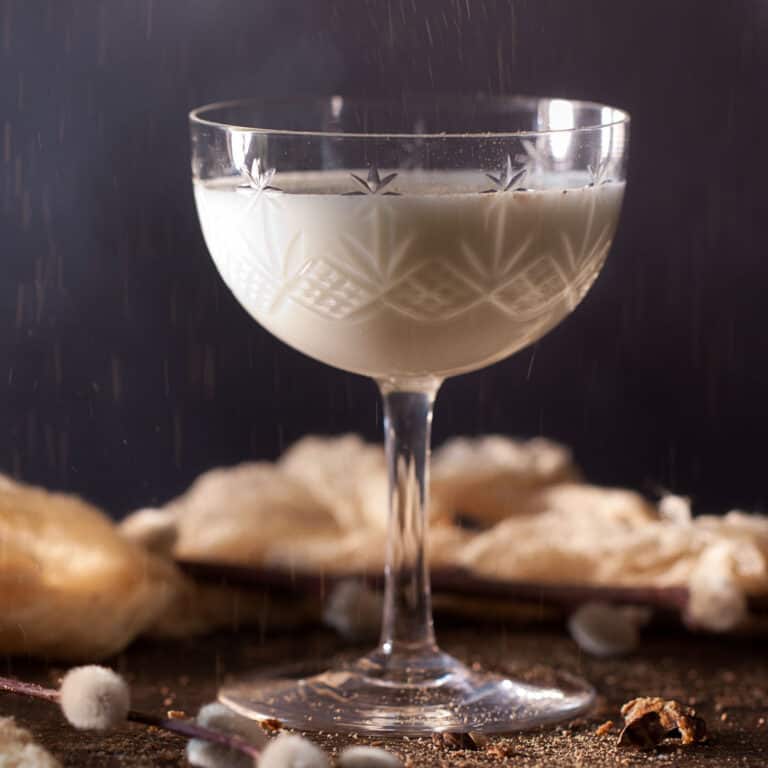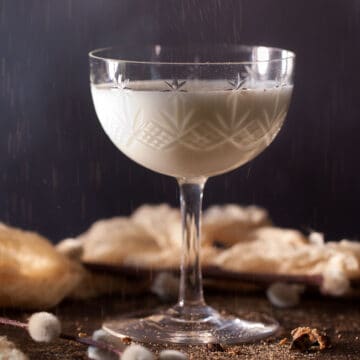 Mint Gin Alexander Cocktail (and the classic gin version)
This mint gin Alexander takes the vintage charm of the classic cocktail and adds a subtle hint of menthe to proceedings. Colour is optional, depending on the type of creme de menthe used.
Print
Pin
Rate
Ingredients
For the Classic Gin Alexander
60

ml (6 parts)

Dry gin

60

ml (6 parts)

Single cream

(half-and-half)

60

ml (6 parts)

White Creme de Cocoa

1

Egg white

(optional)

Grated nutmeg
For the Mint Gin Alexander
Instructions
For Either Cocktail
Half fill a cocktail shaker with ice

Pour in all alcohol and the cream (plus the egg if using)

Secure the lid and shake vigorously for 30 seconds to chill, mix and dilute the ingredients

Strain and pour into servng glasses
How to Garnish Each Drink
For the Classic gin Alexander: garnish with grated nutmeg

For the mint gin Alexander: garnish with fresh mint leaves and/ or grated chocolate
Notes
Please note: for part measures, I am taking 1 part to mean 10ml or 2 tsp, so for 6 parts, this would equate to 60ml or 12 tsp. For a more pronounced minty taste: increase the amount of creme de menthe slightly and reduce the amount of creme de cocoa by the same amount to keep the sweetness level approximately the same. Nutritional information: calculated approximately, on the basis of the creamier classic gin Alexander
Nutrition Per Serving (Approximate)
Calories:
269
kcal
|
Carbohydrates:
17
g
|
Protein:
2
g
|
Fat:
9
g
|
Saturated Fat:
6
g
|
Cholesterol:
33
mg
|
Sodium:
35
mg
|
Potassium:
54
mg
|
Sugar:
9
g
|
Vitamin A:
304
IU
|
Calcium:
21
mg
(Visited 1,203 times, 2 visits today)