Looking for some fresh ideas to impress your friends this party season? This inspirational round-up of Christmas drinks and finger food should make your party go off in style.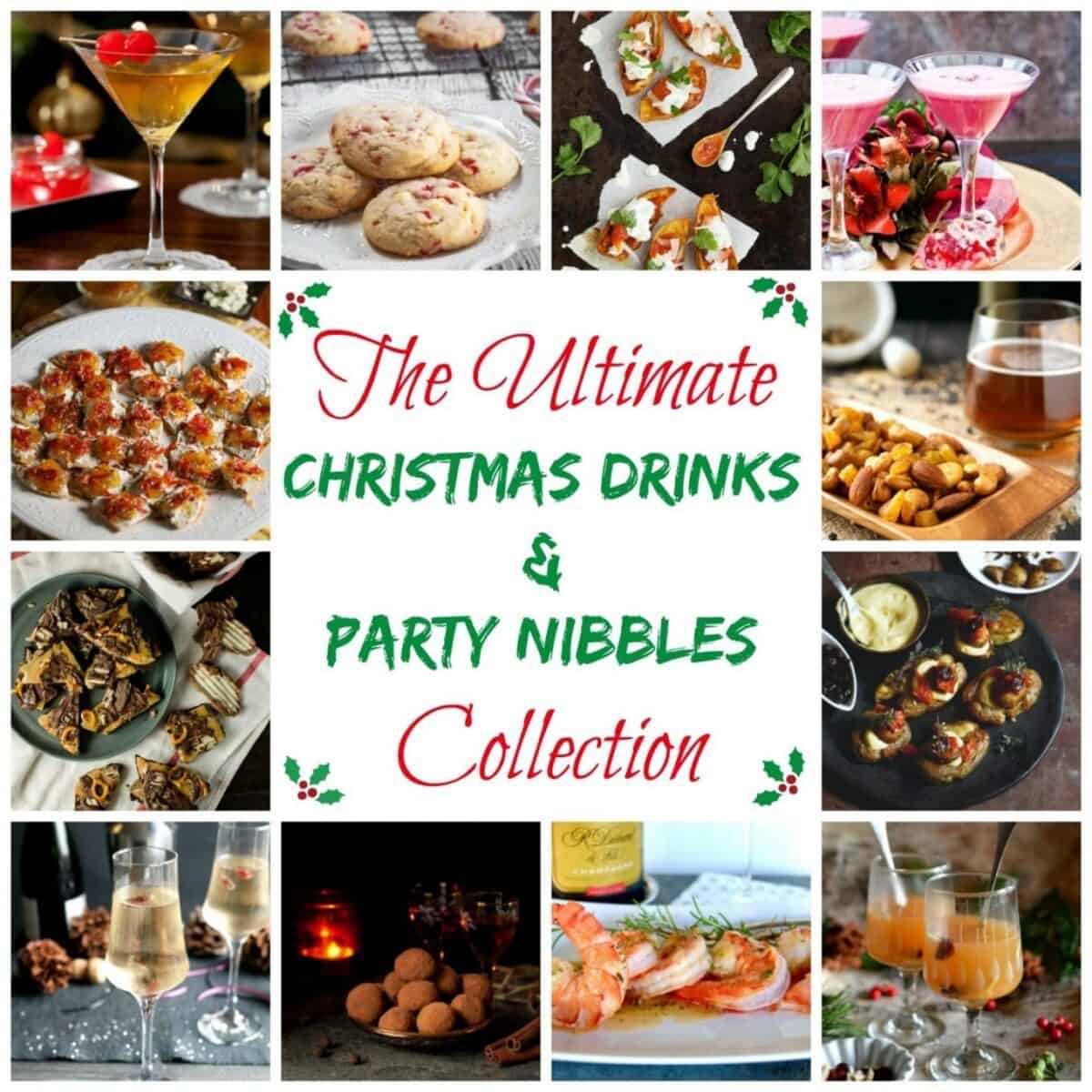 Not all gatherings in December have to be formal, full-on meals. There's nothing better than evenings when you can mix freely with friends, drinks and nibbles at hand, properly relaxing. With a carefully selected menu, you can get the preparation done ahead of time so you can fully enjoy an evening off with friends. I've put together a list of Christmas drinks and finger foods – both savoury and sweet – for just such an evening. Pick 3 or 4 from each section and have a ball.
Drinks
Make non-drinkers feel right at home with this non-alcoholic apple drink. Mulled with cinnamon, cardamom and black pepper to name just a few ingredients. It's the business.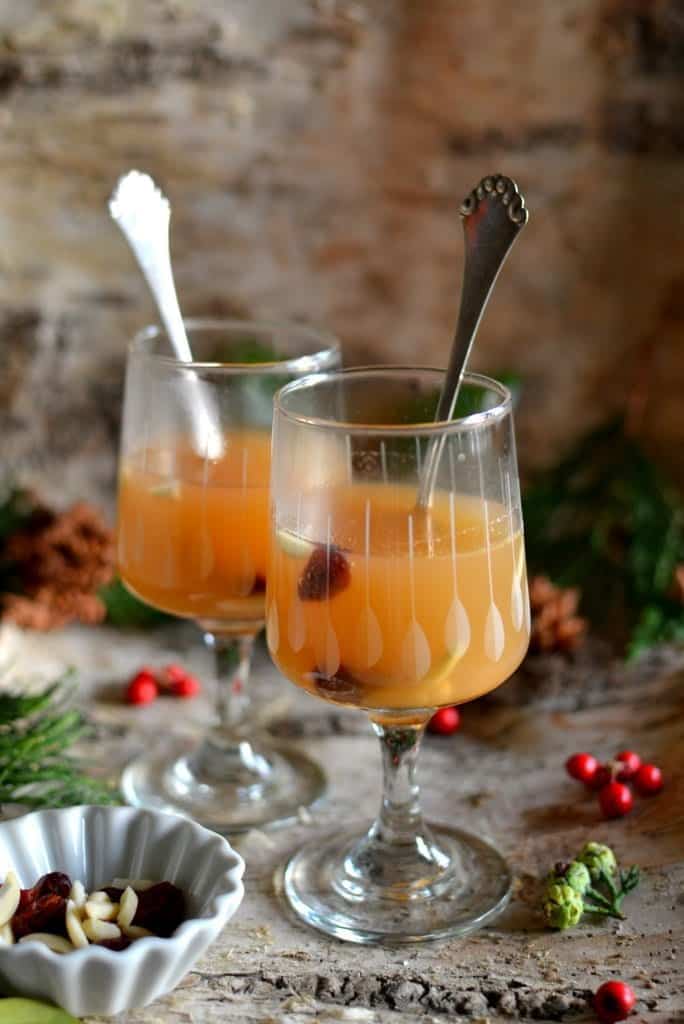 Bursting with fig, almond and cherry flavours, this is one smart martini to get your guests in the party spirit.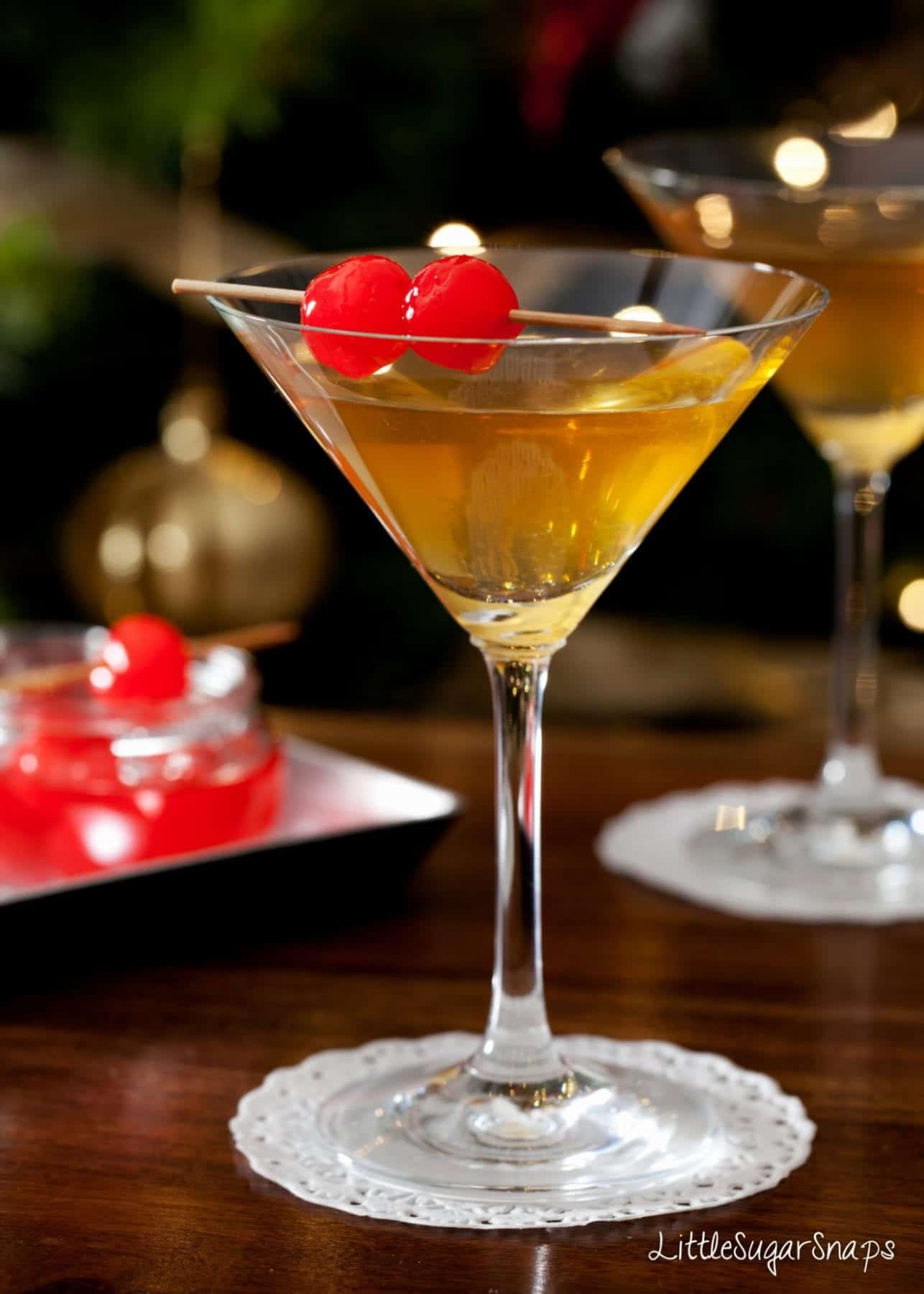 My week spot for anything Negroni leaves me desperate to include this little gem on my party menu.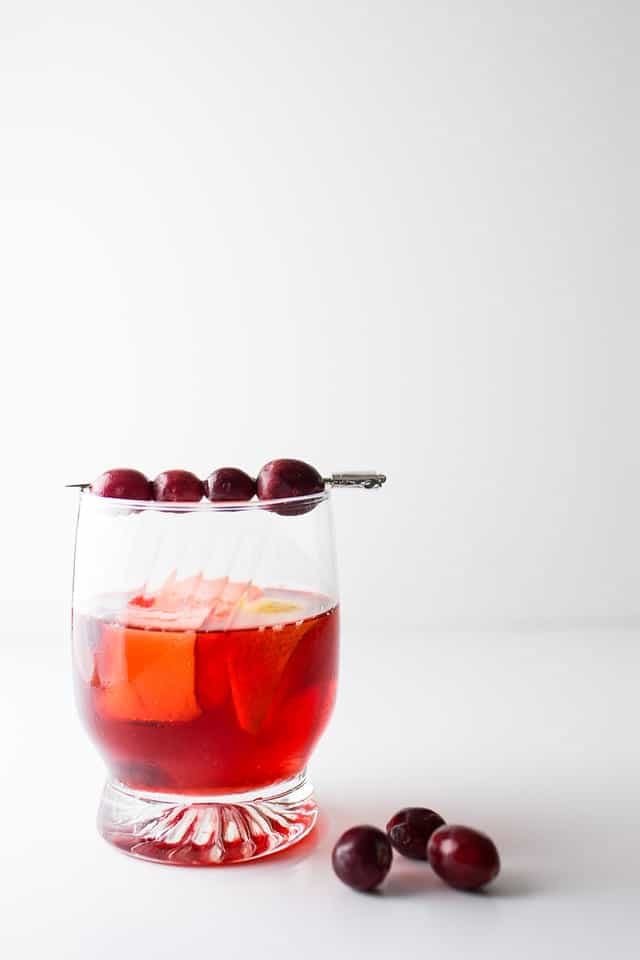 Savoury Nibbles
These bite-sized beauties are loaded with sweet and salty flavours all piled onto crisp flatbread pieces.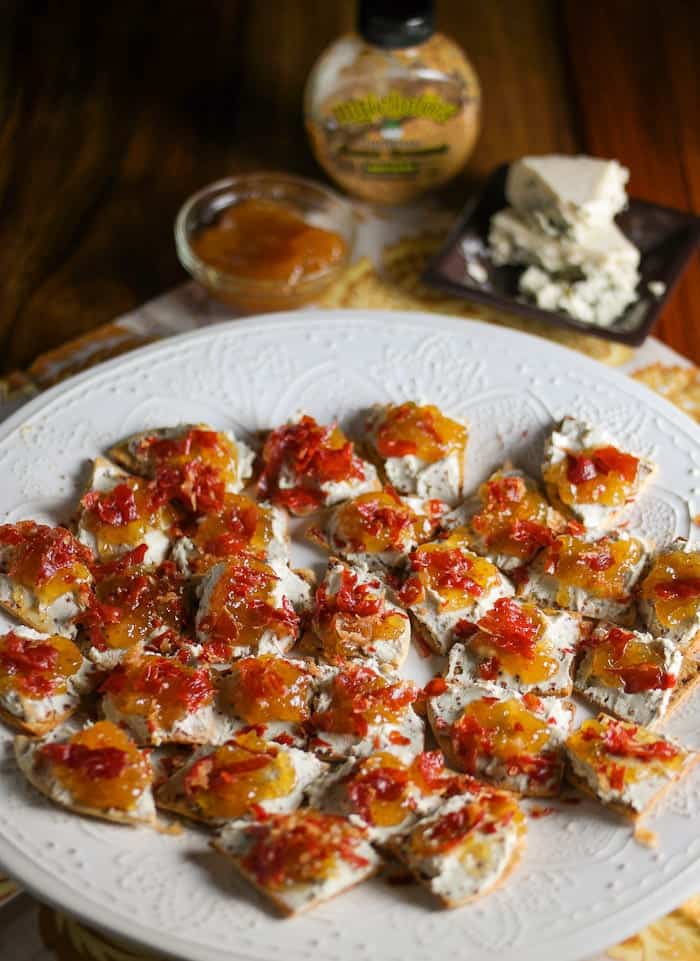 Not remotely festive, but exceptionally delicious and great fun to serve up to guests. Lay out a tray of help-yourself toppings or present fait accompli – whichever style you choose, your guests will hoover everything up.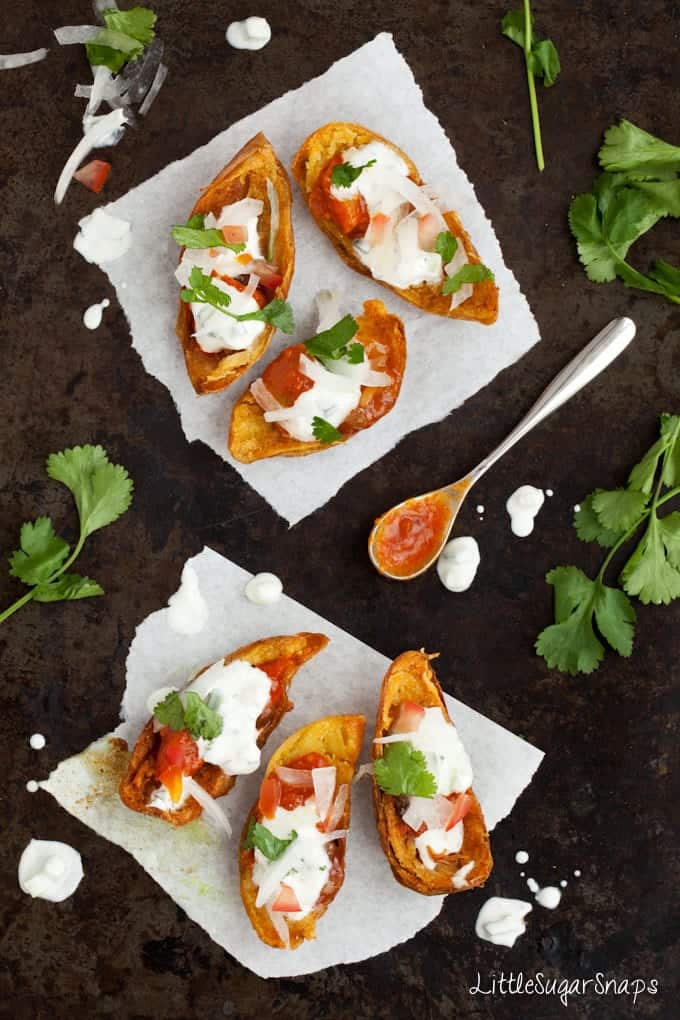 Served on toasted crostini breads or crackers this tapenade will surely pack a neat little punch to your party.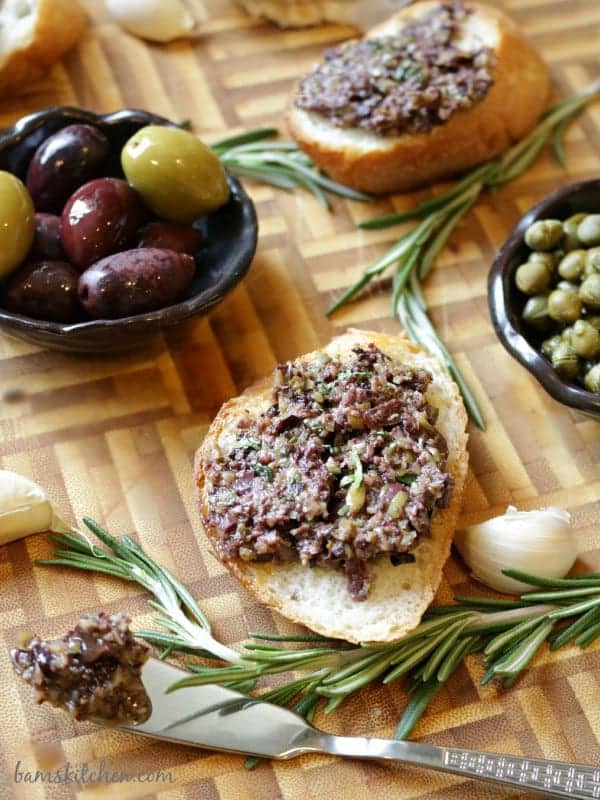 For the second time this week I find myself going retro – this time with cheese fondue. What could be better than a drinks party with molten cheese on tap?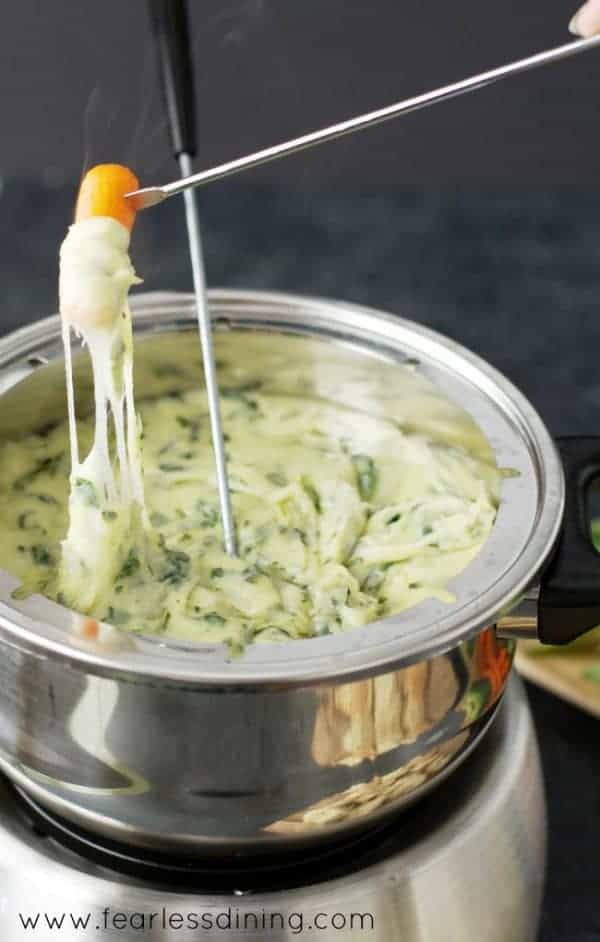 Load a couple of these babies onto cocktail sticks and indulge in prawns flavoured with garlic, spices and butter. Sweet, succulent joy.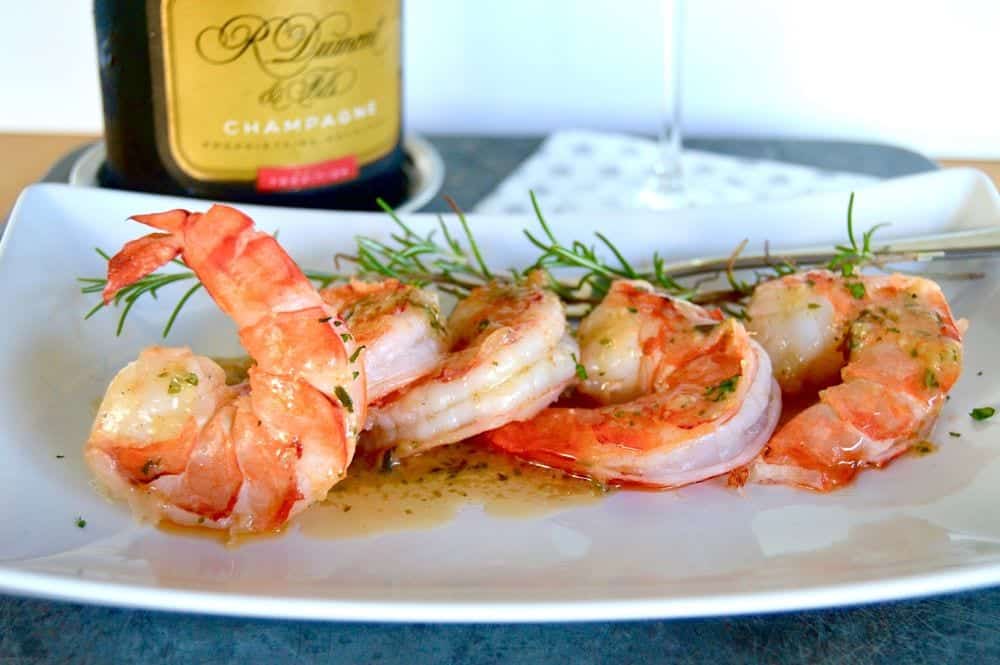 How about these for fancy-schmancy party carbs. Finger food at a whole new level.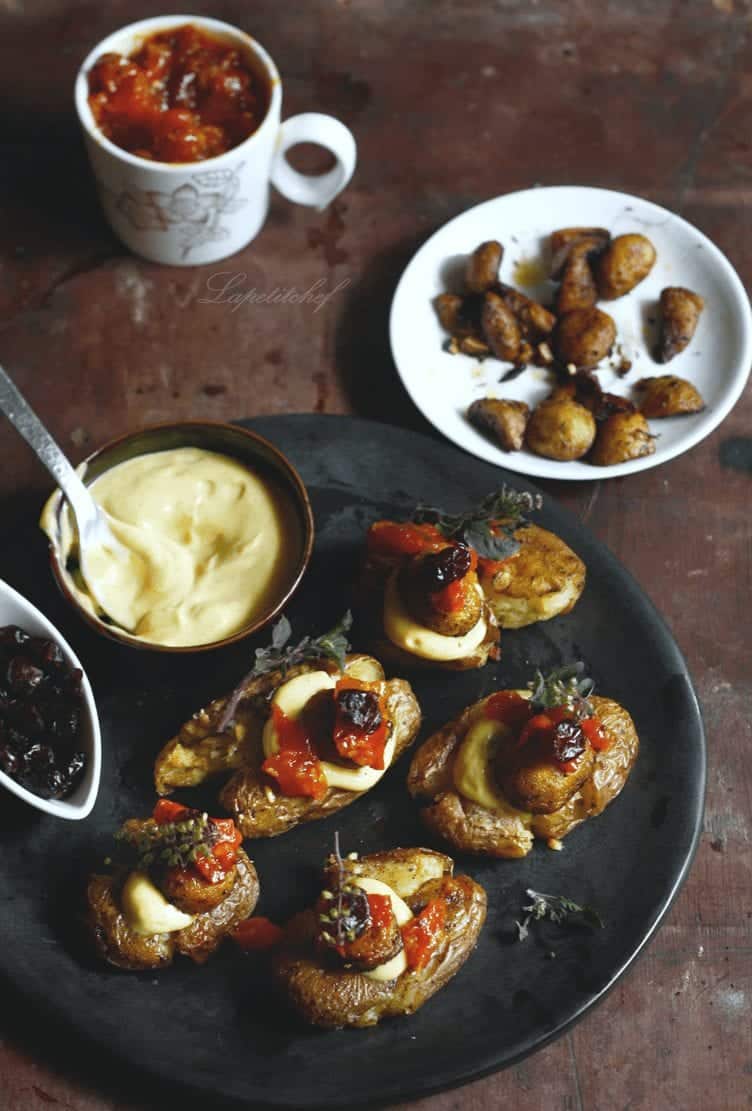 Sweet Treats
Bridging the gap between savoury and sweet nicely. I'm reliably informed that if you can't get hold of chocolate covered Lays then salted crinkle cut crisps (chips) will work a treat instead.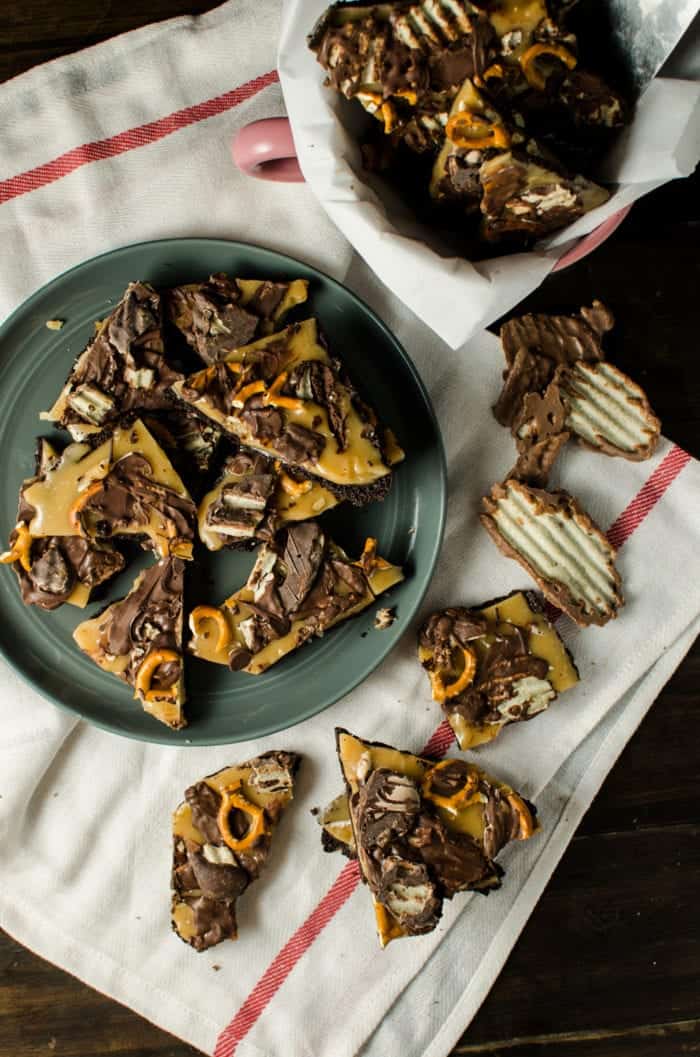 I have a friend who is gluten intolerant and has a bit of a sweet-tooth. There is nothing worse than be under-catered for at dessert time, so I'd happily whip these little cookies up for him and put him at the front of the pudding queue.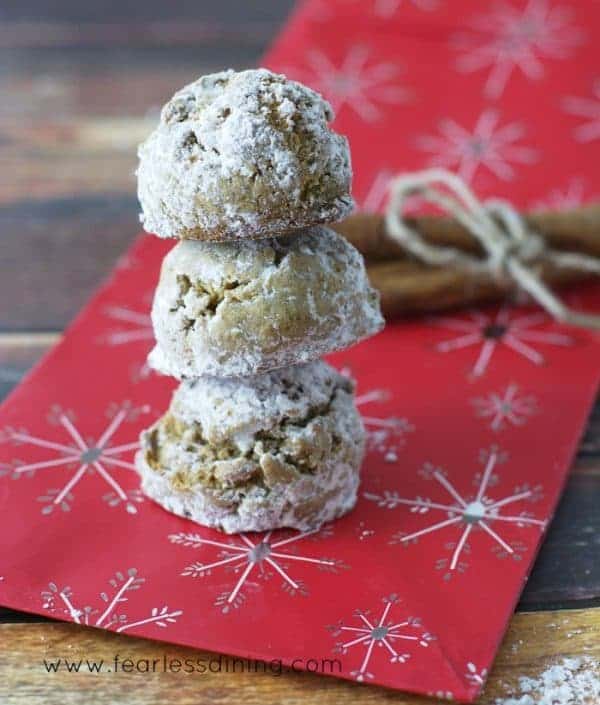 Heck, this tart isn't technically finger food, but the combination of Malbec poached pears, chocolate, mascarpone and pistachios makes it mandatory to serve in neatly cut portions that guests can devour in two bites. Keep napkins handy.
Talking of boozy desserts, this sweet dip, flavoured with bourbon, cinnamon and nutmeg should please your guests. Just add cinnamon biscuits of your choice. Well, it is a party….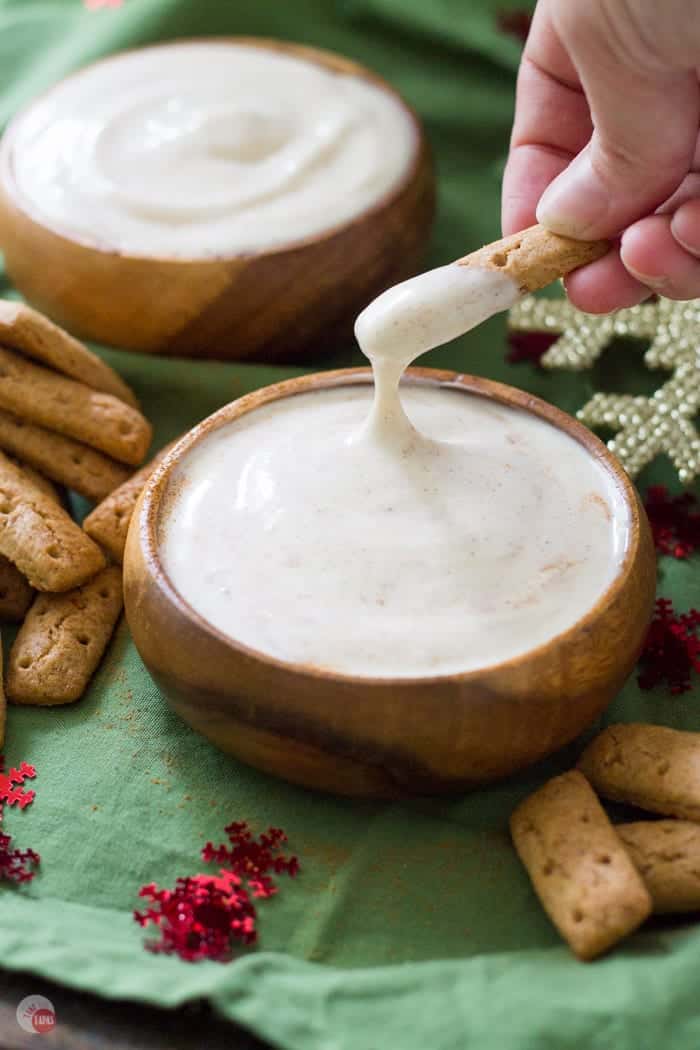 What do you mean the kids are still up? Oh my – better keep them quiet busy with these delectable kid friendly cookies.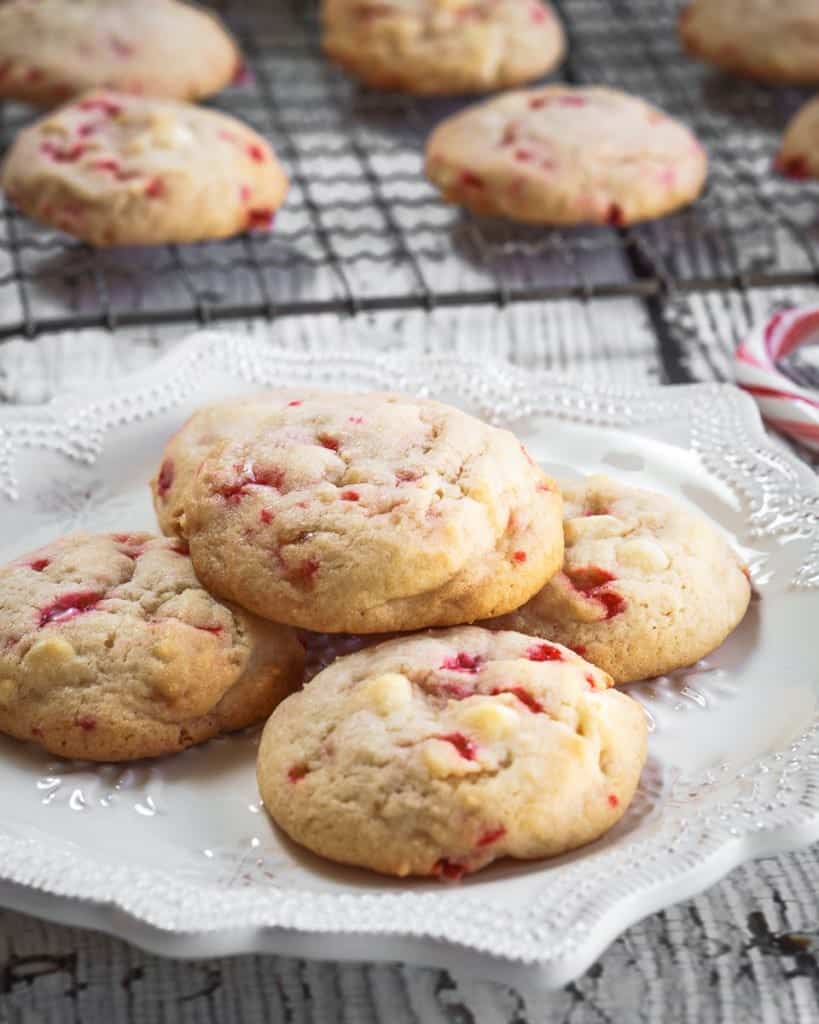 And all because the lady loves… chocolate, chocolate and more chocolate. (Do you recall the Milk Tray Ads: then (1970s) and now (2016)) Lay these spiced truffles on the table at coffee time or pack into neat little bags as a departing gift for your guests.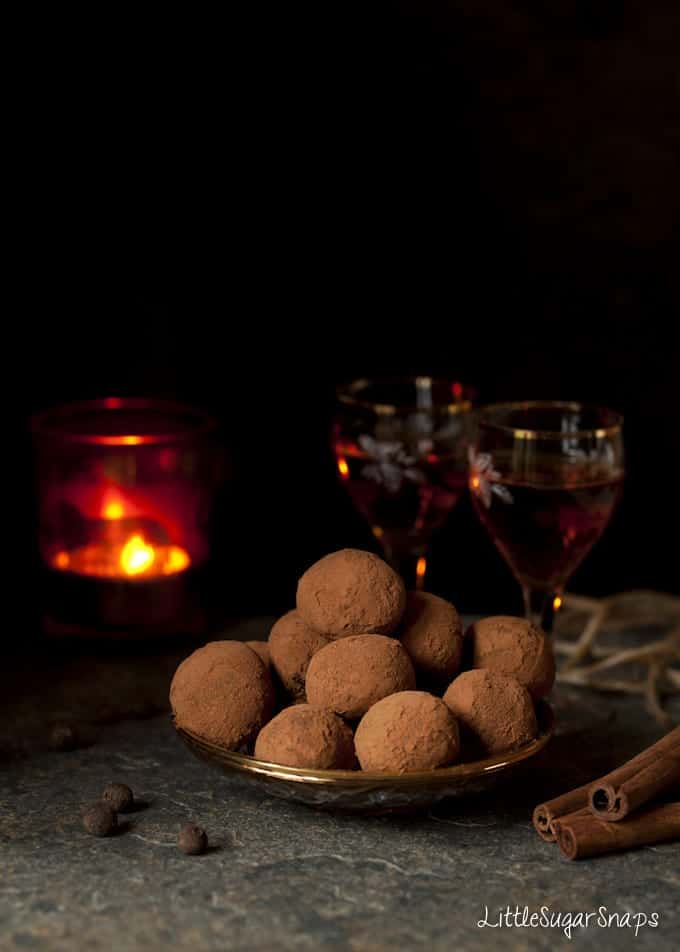 And now…. bedtime – including the kids.
Did you enjoy this recipe compilation? I have more:
(Visited 28 times, 1 visits today)