This gingerbread cocktail is a wonderful wintery twist on the classic Black Russian. A splash of homemade gingerbread syrup perks this classic Kahlúa cocktail up beautifully. Just add a warm fire for the cosiest of nights.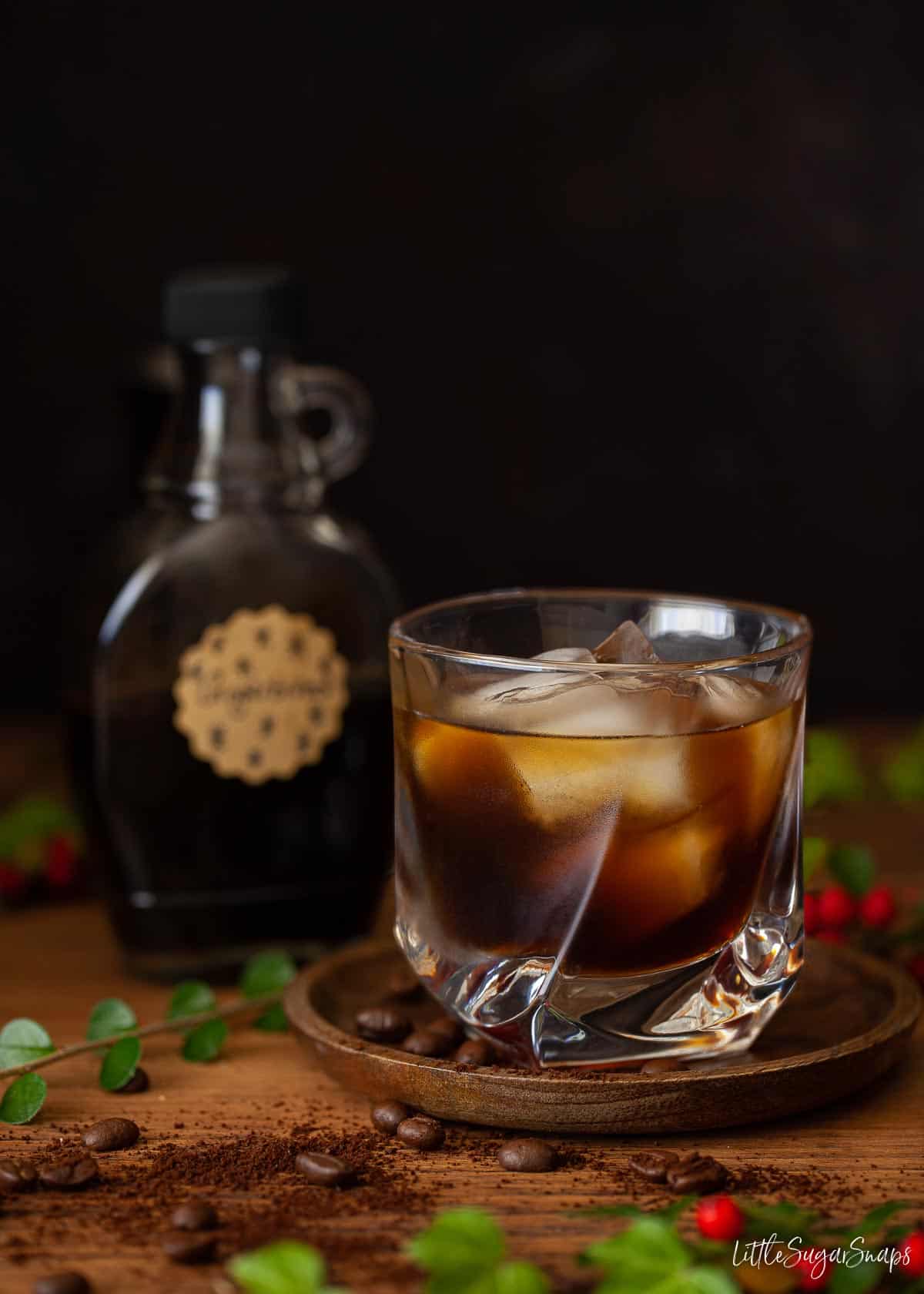 This post contains affiliate links. As an Amazon Associate, I earn from qualifying purchases.
This Black Russian gingerbread cocktail has been hiding on my blog, tagged onto the end of another recipe, for a number of years. Since I appear to have a growing soft spot for coffee cocktails, I decided it was high time this drink got its moment in the spotlight.
You're likely familiar with the classic Black Russian – a winning combination of vodka and coffee liqueur? But I've slipped some robustly flavoured homemade gingerbread syrup into the base to turn this Kahlúa cocktail into something entirely suitable for cosying up with as winter takes us over.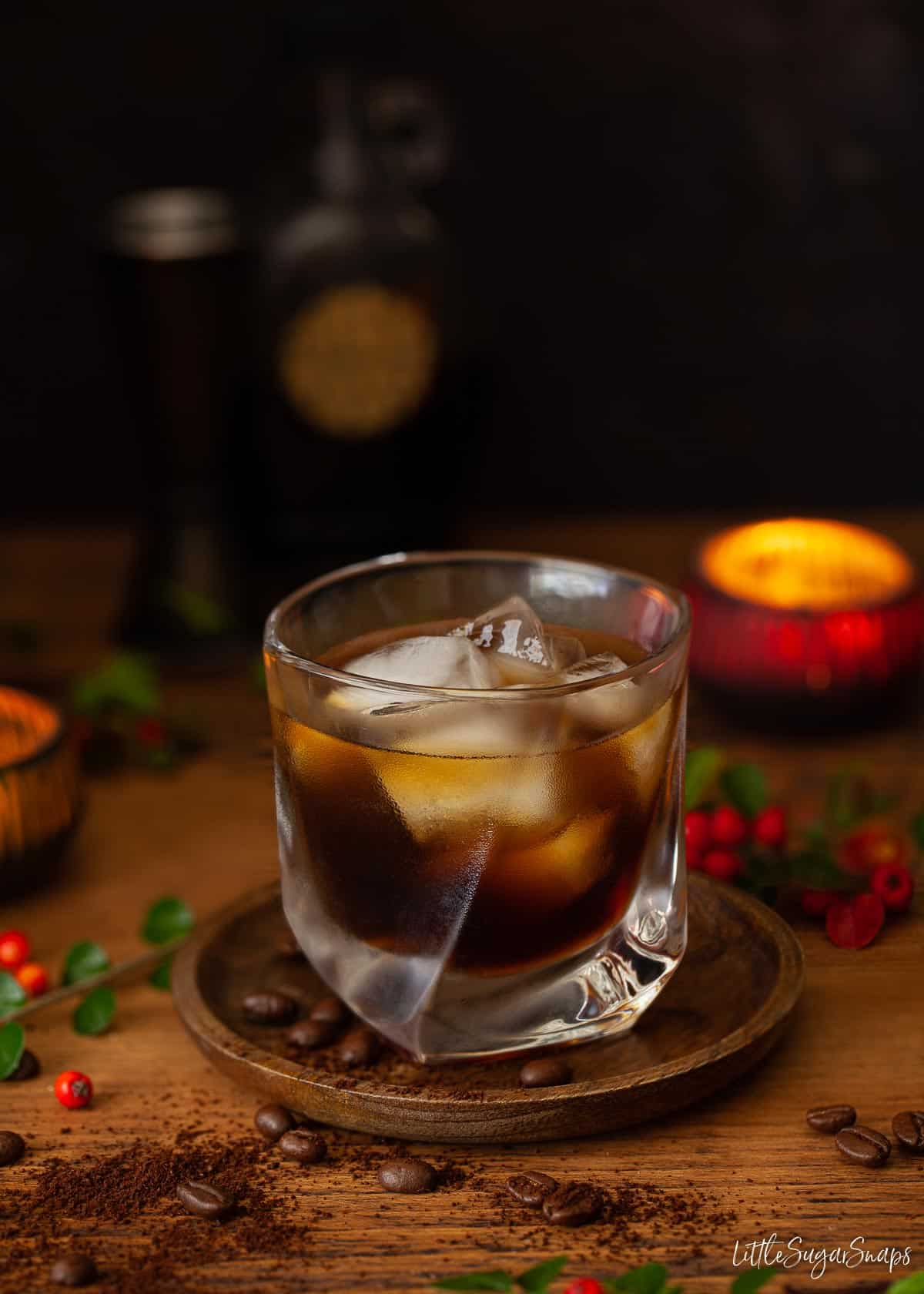 Why make this gingerbread Black Russian?
This gingerbread cocktail is a semi-sweet drink, served on the rocks, with a lovely warming spice to it. I say this often, but it's the kind of drink that calls for a roaring fire to sit beside, in big comfy armchairs and your favourite film on the TV.
Made without espresso coffee, this Kahlúa cocktail is a great option for those coffee cocktail fans who don't like to quaff too much caffeine in the evening.
And the best part is that it's quick and easy to make if you have a batch of gingerbread syrup stashed away in the fridge.
So if you enjoy the occasional classic Black Russian cocktail, give this spiced gingerbread version a try over the winter months. It's deeply comforting. Oh, and it's a great partner to serve with my Black Russian cocktail truffles.
Ingredients notes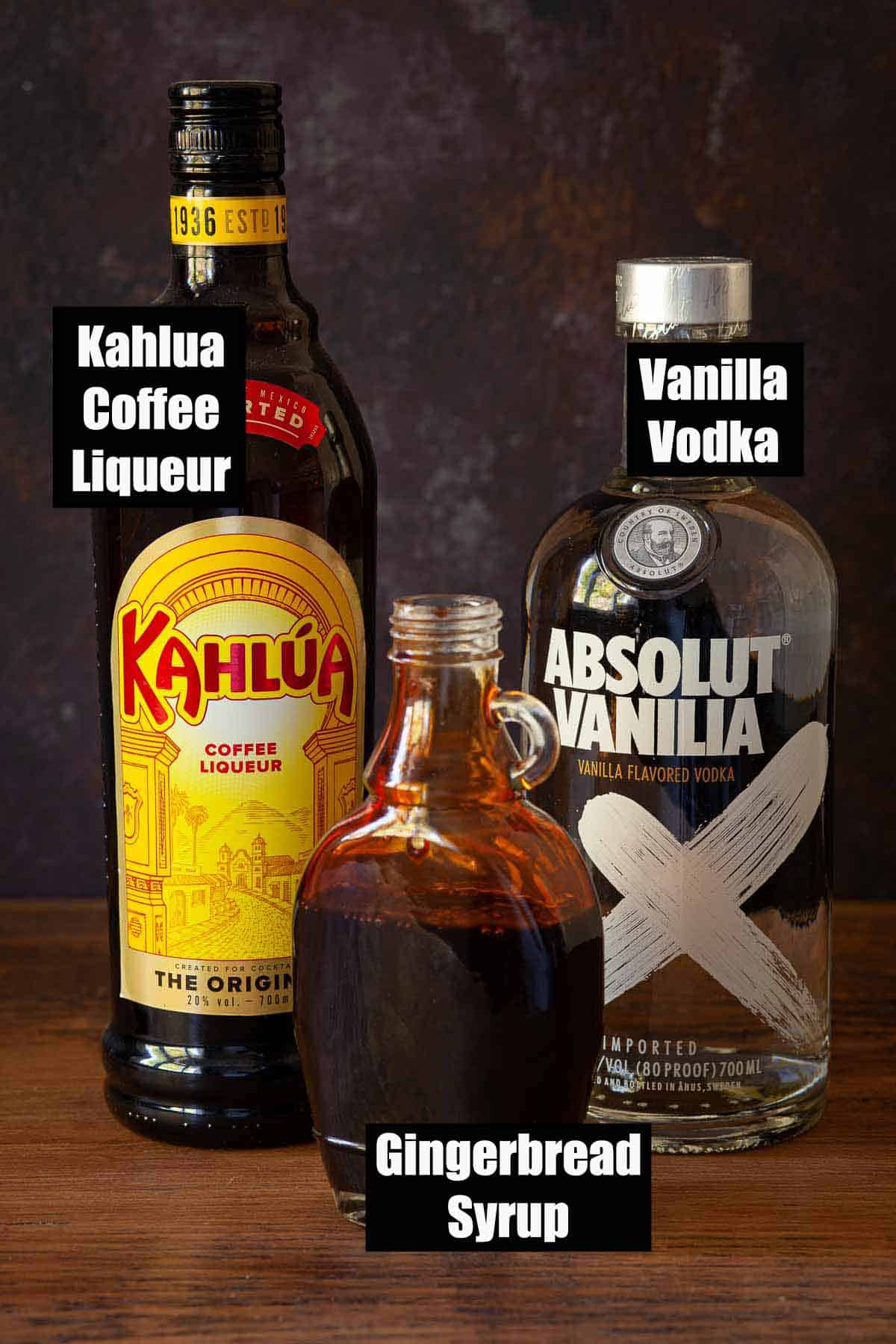 My top choice of coffee liqueur for this gingerbread cocktail is Kahlúa. It has the ideal level of sweetness to impart into the drink alongside the vodka and gingerbread syrup.
As far as the syrup goes, I highly recommend making my strong gingerbread syrup. It has a very potent flavour so only a little is needed to present a good spice level in this drink without injecting too much sweetness into it.
Pick a reputable brand of vanilla vodka, such as Absolut (Swedish). The whisper of vanilla marries beautifully with the coffee and spice profile of this Kahlúa cocktail.
More about Kahlúa
Kahlúa is a coffee flavoured liqueur originating from Mexico. It's deeply delicious, with a sweetish edge to it. Notes of mellow butter and chestnuts sit alongside the bold coffee flavour.
What is it made from?
It is made from rum, sugar and Arabica coffee.
How can it be used?
Kahlúa coffee liqueur can be enjoyed neat, on the rocks or it can be used in cocktails and drinks such as the Black Russian, White Russian, espresso martini or gingerbread latte.
Step-by-step instructions
This Kahlua cocktail could not be simpler to make:
Pour all ingredients into a jug along with a handful of ice
Stir briskly for 30 seconds
Strain into a rocks glass filled with ice cubes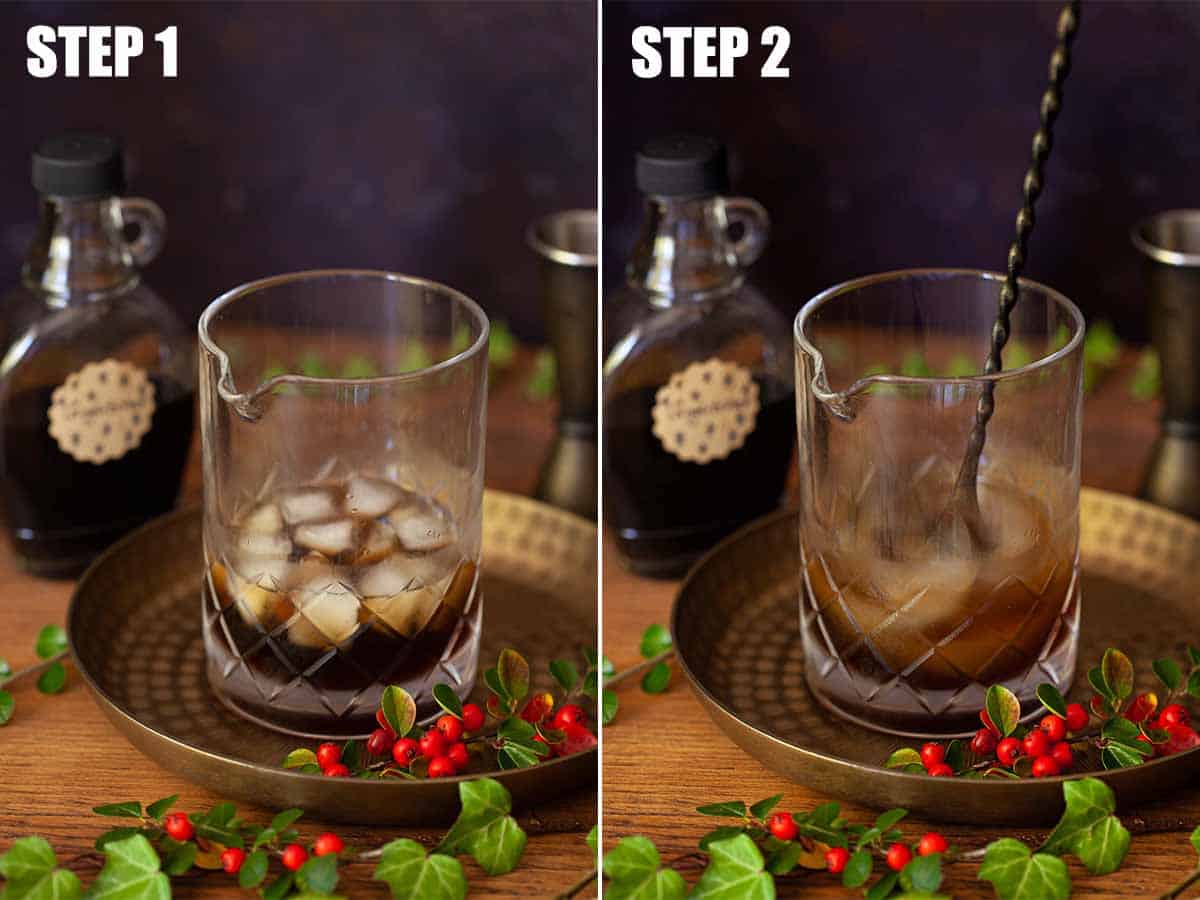 If you want to get fancy then a cocktail cherry and/ or a twist of orange peel are welcome additions to this warming gingerbread cocktail but are by no means essential.
Expert Tips
Use plenty of ice when mixing the cocktail and when serving in the rocks glass. This drink is best served ice cold
The gingerbread syrup can be made in advance and kept in the fridge
If possible chill your serving glass for 15 minutes to ensure the drink is as cold as can be at the point of serving
Adjust the level of syrup used in this gingerbread cocktail to suit your own taste. It's sweet enough for me, but if you prefer it a little less sweet or sweeter still that's fine with me
Frequently asked questions
Can I use a different coffee liqueur?
Sure. Tia Maria is a great option, but really any coffee liqueur can be used in place of the Kahlúa.
What can I use instead of vanilla vodka?
Regular vodka works fine for this recipe, but for an alternative and deeply warming spin on this Kahlúa cocktail try dark rum. It adds depth and mellowness to this gingerbread drink and is ideal on cold, dark evenings.
Can I use store-bought gingerbread syrup?
Technically, yes you could. However, they will vary in strength of flavour considerably and, in some cases, you may end up having to add so much syrup to get the gingerbread flavour to shine through that the cocktail ends up far too sweet to be enjoyable./

Do yourself a favour and make yourself my punchy gingerbread syrup – it lasts for around 4 weeks in the fridge.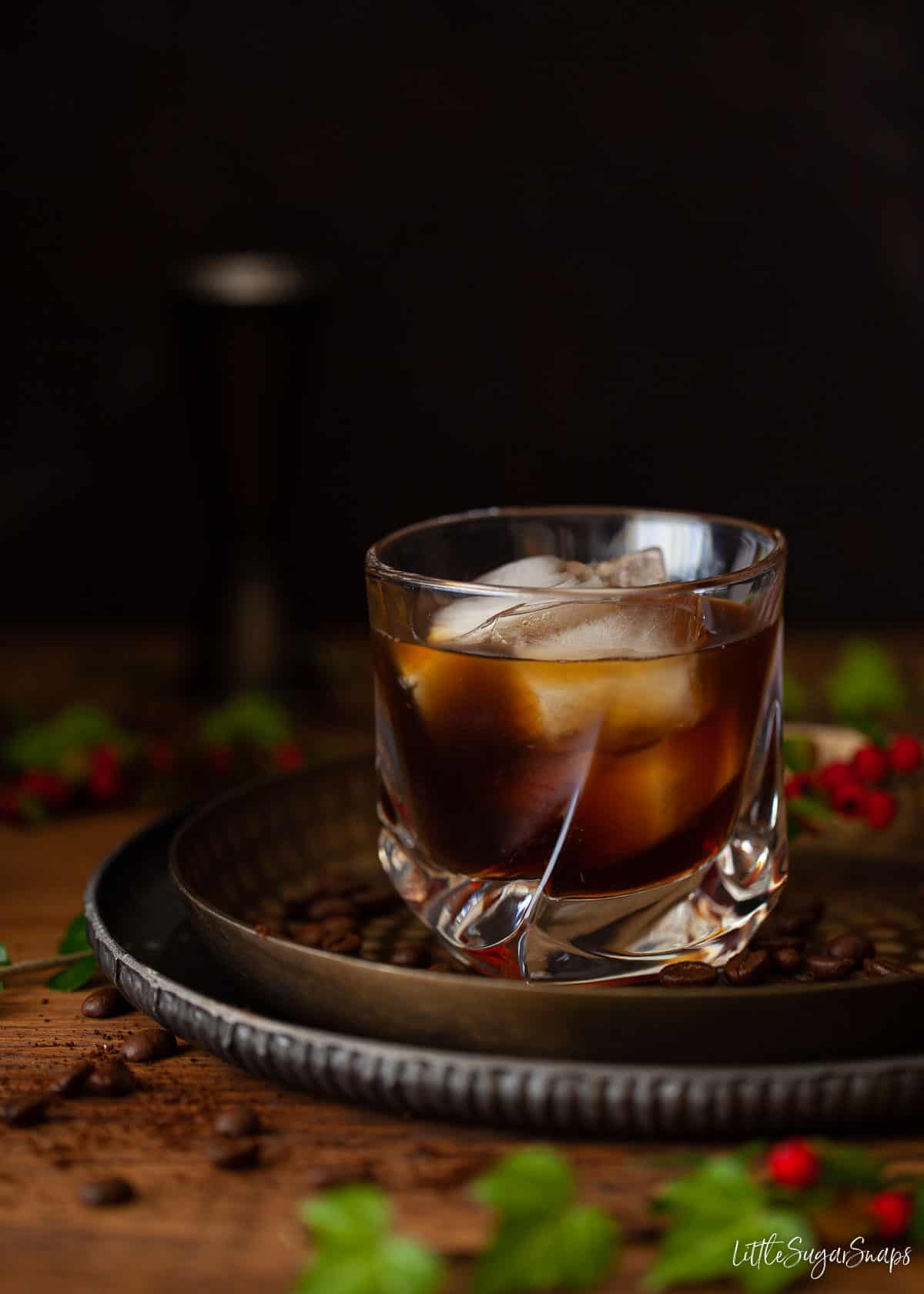 More recipes using Kahlúa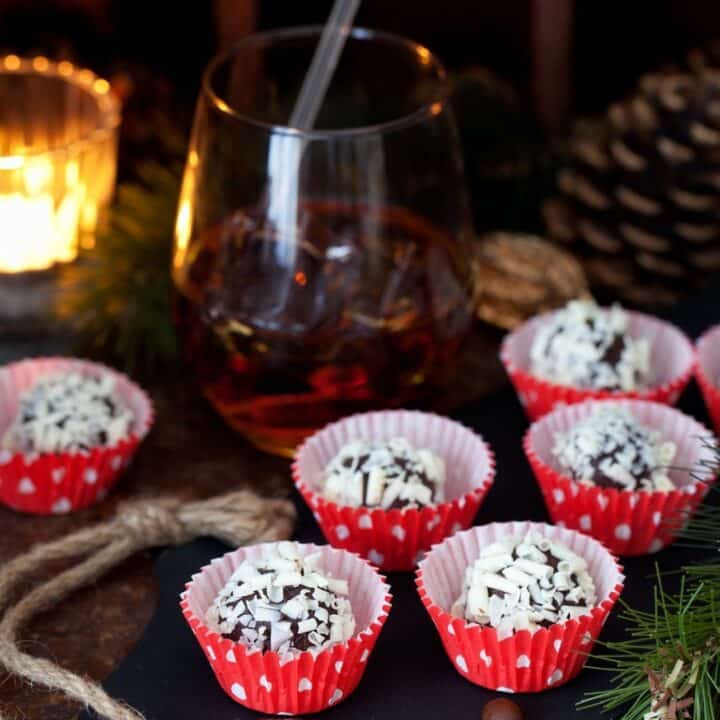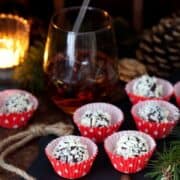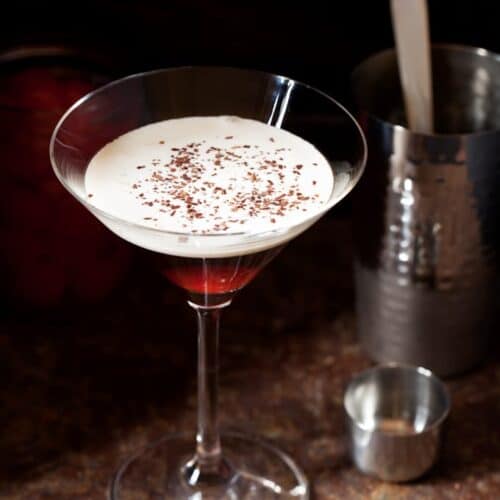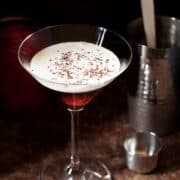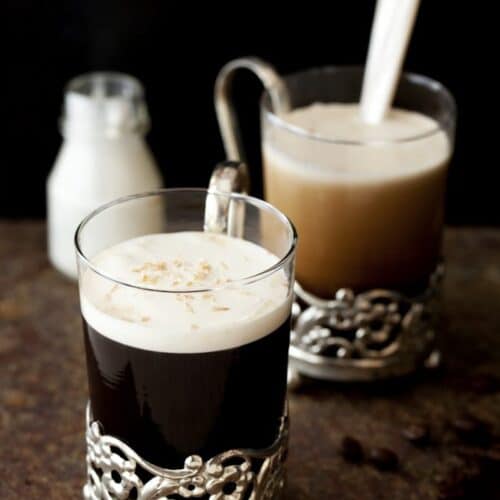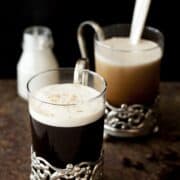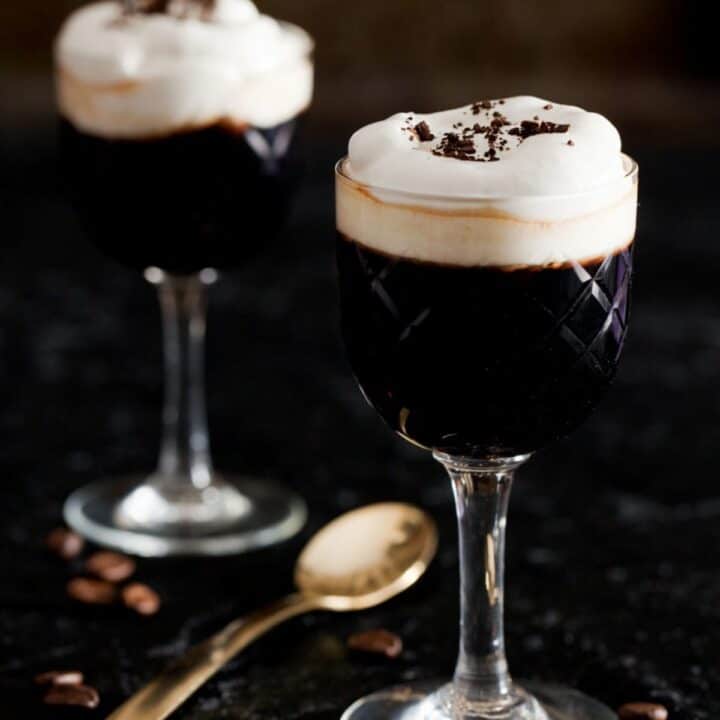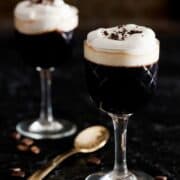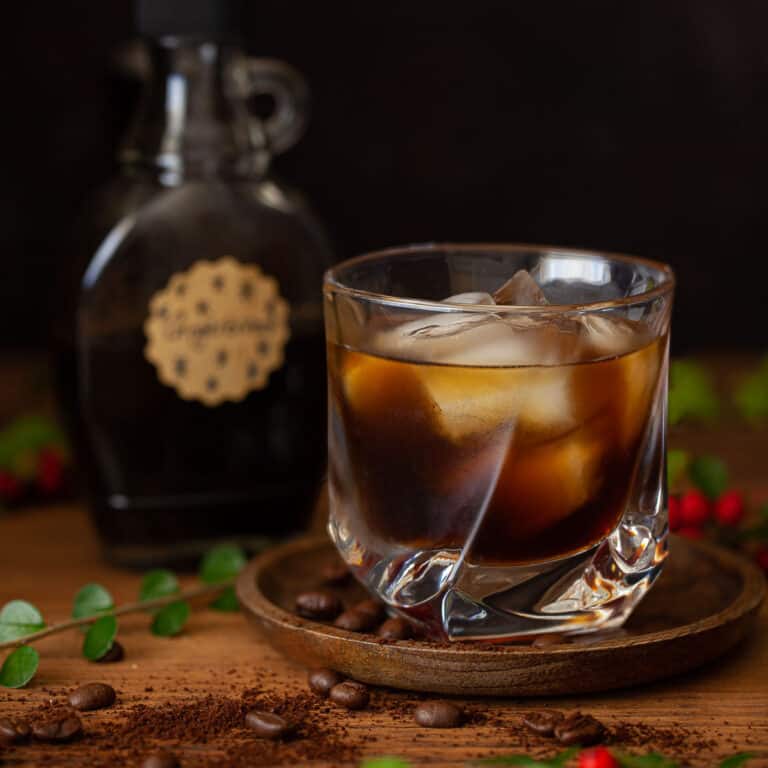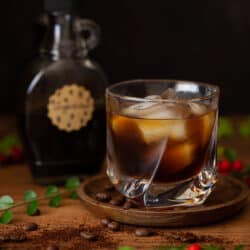 Black Russian Gingerbread Cocktail (a Kahlúa cocktail)
This gingerbread cocktail is a wonderful wintery twist on the classic Black Russian. A splash of homemade gingerbread syrup perks this classic Kahlúa cocktail up beautifully. Just add a warm fire for the cosiest of nights.
Print
Pin
Rate
Ingredients
40

ml

Vanilla vodka

20

ml

Kahlúa liqueur

or other coffee liqueur

10

ml

Gingerbread syrup
Instructions
Pour all ingredients into a jug along with a large handful of ice

Stir briskly for 30 seconds until the drink is well mixed and ice cold

Strain into a rocks glass filled with ice cubes

Serve as it is or garnish with cocktail cherries or a strip of orange peel if desired
Notes
Use plenty of ice when mixing the cocktail and when serving in the rocks glass. This drink is best served ice cold
The spiced gingerbread syrup can be made in advance and kept in the fridge
If possible chill your serving glass for 15 minutes to ensure the drink is as cold as can be at the point of serving
Adjust the level of syrup used in this gingerbread cocktail to suit your own taste – it's sweet enough for me, but if you prefer it a little less sweet or sweeter still that's fine with me
Ingredient Substitutions
Any coffee liqueur can be used in place of the Kahlúa – Tia Maria is a great second choice
Regular vodka works fine for this recipe
For an alternative, a deeply warming spin on this Kahlúa cocktail try dark rum in place of the vodka. It adds depth and mellowness to this gingerbread drink and is ideal on cold, dark evenings
Use alternative gingerbread syrups cautiously – they will vary in strength of flavour considerably. In some cases, you may end up having to add so much syrup to get the gingerbread flavour to come through that the cocktail ends up too sweet
Nutrition Per Serving (Approximate)
Calories:
188
kcal
|
Carbohydrates:
17
g
|
Protein:
1
g
|
Fat:
1
g
|
Saturated Fat:
1
g
|
Polyunsaturated Fat:
1
g
|
Sodium:
8
mg
|
Potassium:
7
mg
|
Sugar:
17
g
|
Calcium:
1
mg
|
Iron:
1
mg
(Visited 546 times, 1 visits today)