Spreadable Orange Caramel: downright delicious with a multitude of uses. Keep a jar in the fridge to perk up pancakes. Get the kids dipping fruit into it. You won't be sorry you made it.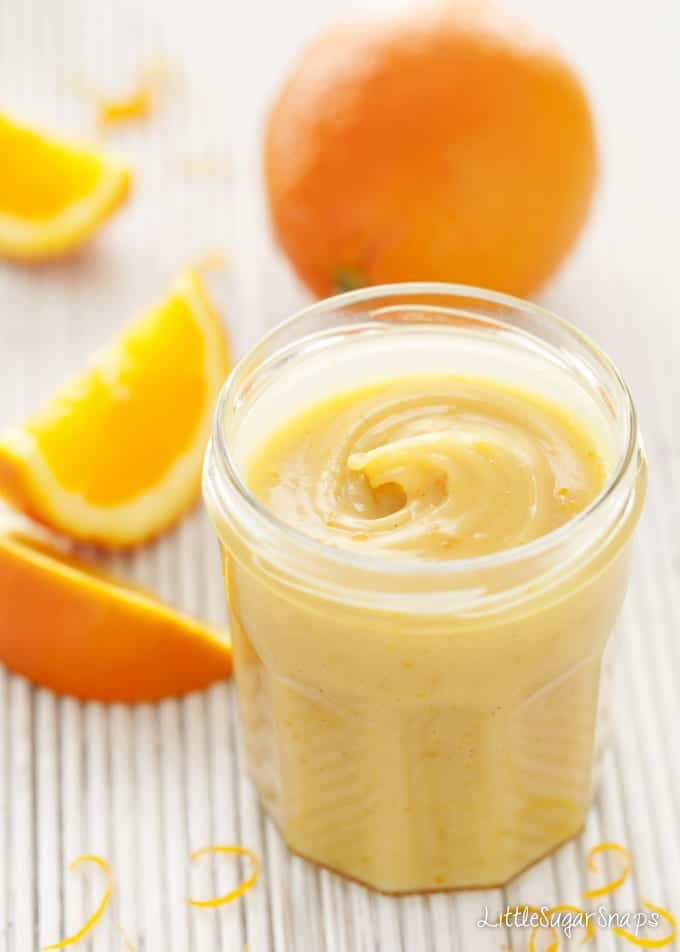 Two simple words: orange and caramel. Put them together with the word spreadable:
Spreadable Orange Caramel.
I'm not sure I need to say much more, but just in case, let me tell you that this caramel contains orange juice and orange zest, vanilla, a touch of salt, plenty of butter and a healthy drizzle of cream.
Utterly. Wickedly. Indulgent.
And no, I will not apologise.
I'm not even a tiny bit sorry to be sharing such an irresistible recipe with you today.
I created this sauce for a Linzer cookie recipe, but having made it, I can think of too many good ways to use this spread that it would be a shame not to elevate it to its own dedicated recipe & write-up.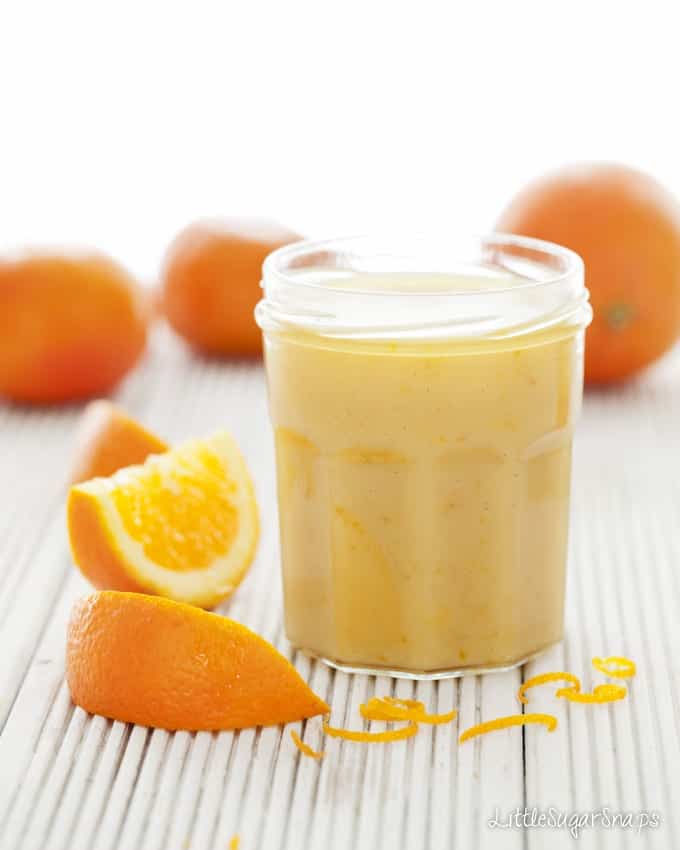 Here are my thoughts on how to enjoy this downright delicious Spreadable Orange Caramel:
With pancakes – with or without a dainty dollop of whipped cream
On toast – straight up
On brioche
Dripping into crumpets (oh my)
With waffles – maybe with some fresh orange slices and some cream
Slightly warm and drizzled over ice cream
Served warm with poached or roasted plums
Warmed and poured over vanilla cheesecake
Whipped into buttercream & frosting
Spread on a layer cake (and on top too)
drizzled over an orange topped creamy Pavlova
To sandwich cookies together
As a dip – I'm thinking fruit kebabs and cookies
That's quite a list to get going on and I'll be posting my cookie recipe that makes use of this caramel shortly.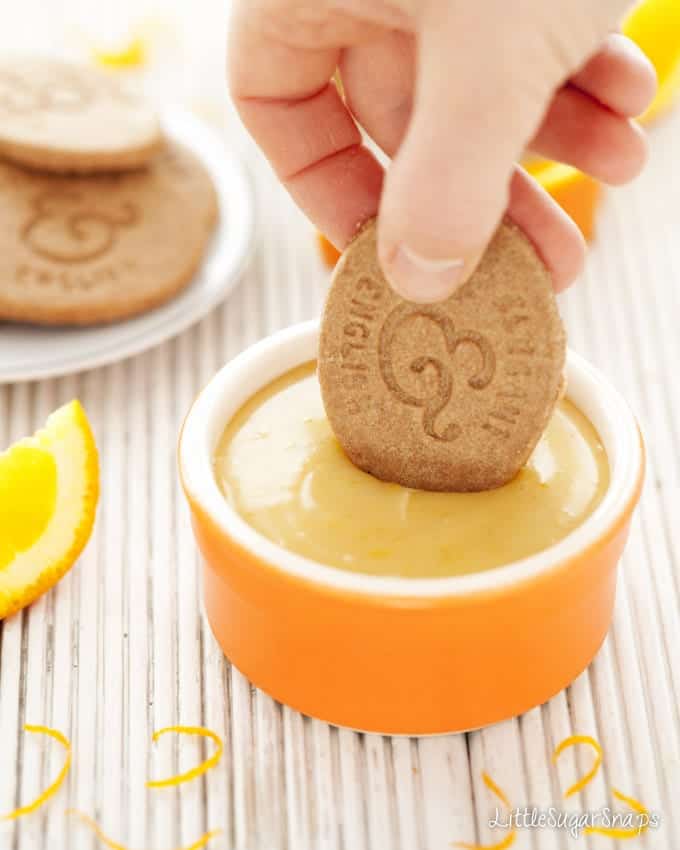 Reminder – Shrove Tuesday: pancakes + spreadable orange caramel sauce =
New to making caramel? I have some tips for you to help you get started.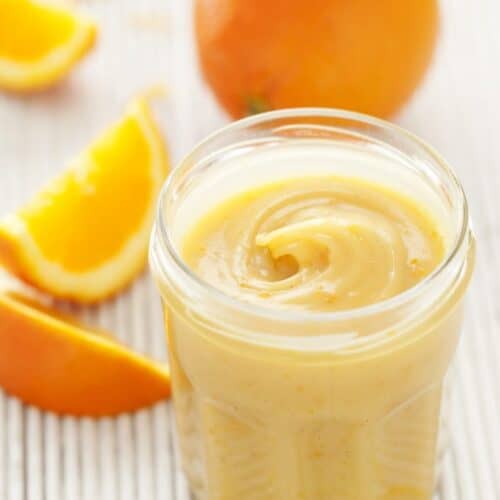 Spreadable Orange Caramel
Spreadable Orange Caramel: downright delicious with a multitude of uses. Keep a jar in the fridge to perk up pancakes. Get the kids dipping fruit into it. You won't be sorry you made it. This sauce is spreadable straight from the fridge. Gently reheat it to turn it into a pourable caramel sauce
Print
Pin
Rate
Ingredients
225

g/ 1 cup

Caster sugar

100

ml/ ⅓ cup + 2 tablespoon

Freshly squeezed orange juice

120

ml/ ½ cup

double (heavy) cream

120

g/ ½ cup

Unsalted butter – cubed

¼

teaspoon

Sea salt

¼

teaspoon

Vanilla bean paste

Zest from 1 orange
Instructions
Begin by putting the sugar and orange juice into a heavy based pan and stir it. Put the pan over a medium heat and allow the sugar to dissolve without stirring any further (swirl the pan a few times to ensure even cooking though)

Turn up the heat slightly and let the sauce bubble until it begins to caramelise and turn mid-amber in colour (not too dark). It will take 10-15 minutes to get to this stage

Turn the heat back down to medium. Add ¼ of the cream to the pan, stir well, then add another ¼ and stir. Pour in the remaining cream and stir again (adding the cream in small amounts reduces the amount the caramel splutters and spits)

Add the butter in 3 or 4 batches. When all of the butter is melted allow the caramel to cook for a further 3-5 minutes stirring constantly

Take the pan off the heat and stir in the salt, vanilla extract and zest. Let cool for 30 minutes before decanting into a jar

Once completely cool store in the fridge for up to 2 weeks
(Visited 5,415 times, 13 visits today)