This quick & simple recipe for Vanilla Lemon Curd is small batch so it can be enjoyed even by the smallest of households. Great on toast. Sumptuous in sponge cakes. This curd is sunshine in a jar.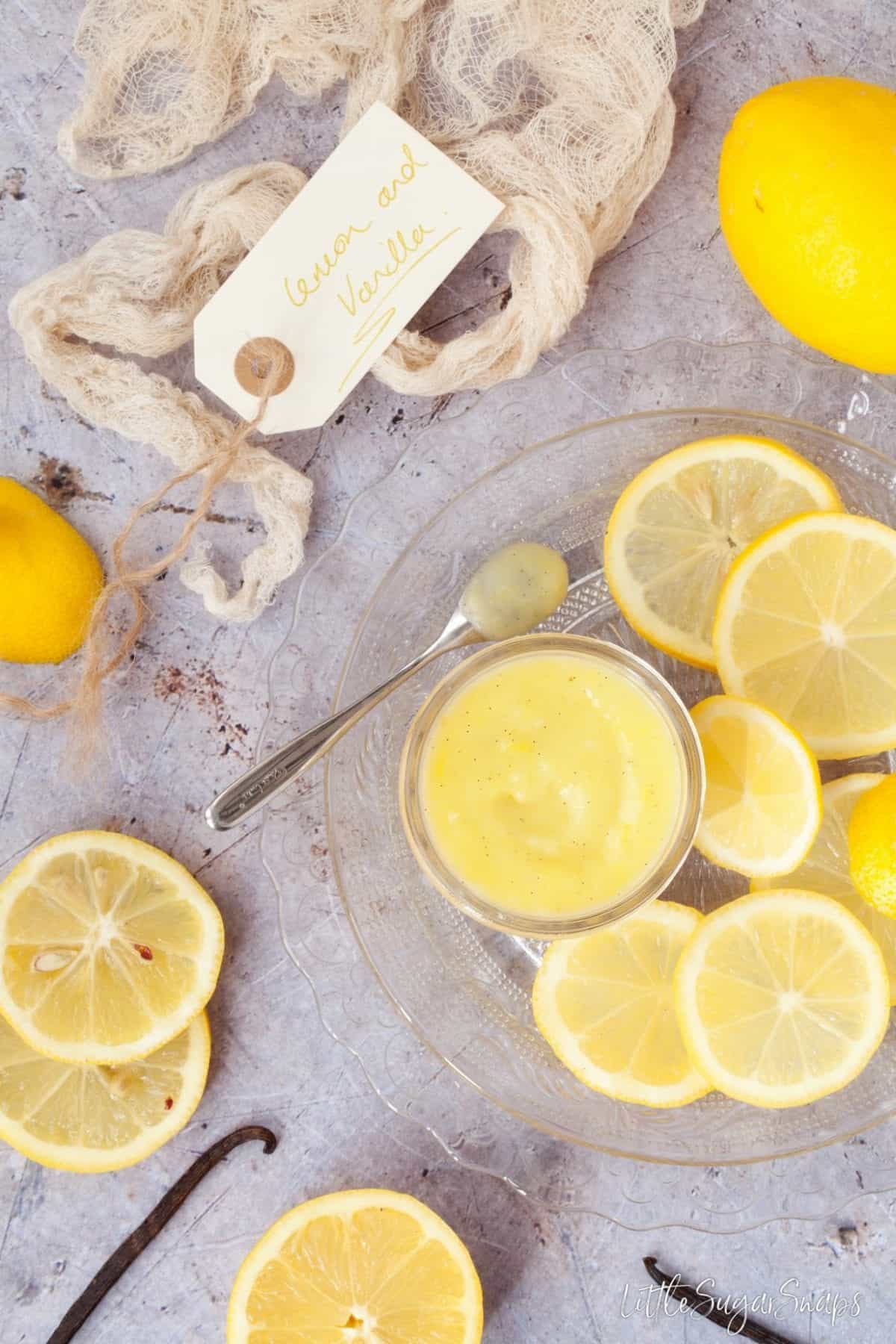 I was hoping to enlighten you on the difference between lemon curd and lemon cheese today, but despite intense googling, I'm none the wiser. There are some wild and wonderful explanations out there, but the truth is, I've been unable to draw any definitive conclusions. So, I'm going to sit on the fence and suggest that we all agree that this gloriously yellow and zesty spread, whether you choose to call it curd or cheese, is downright delicious and unquestionably deserves a place in our kitchens.
Until recently I was under the impression that making lemon curd was a bit of a faff and therefore should only really be attempted in mass quantities to make our efforts worthwhile. I do know that homemade curd has a short shelf life, so I was always stuck in that situation of wanting to make my own but never getting around to doing it for fear of wasting the golden sunshine that is lemon curd.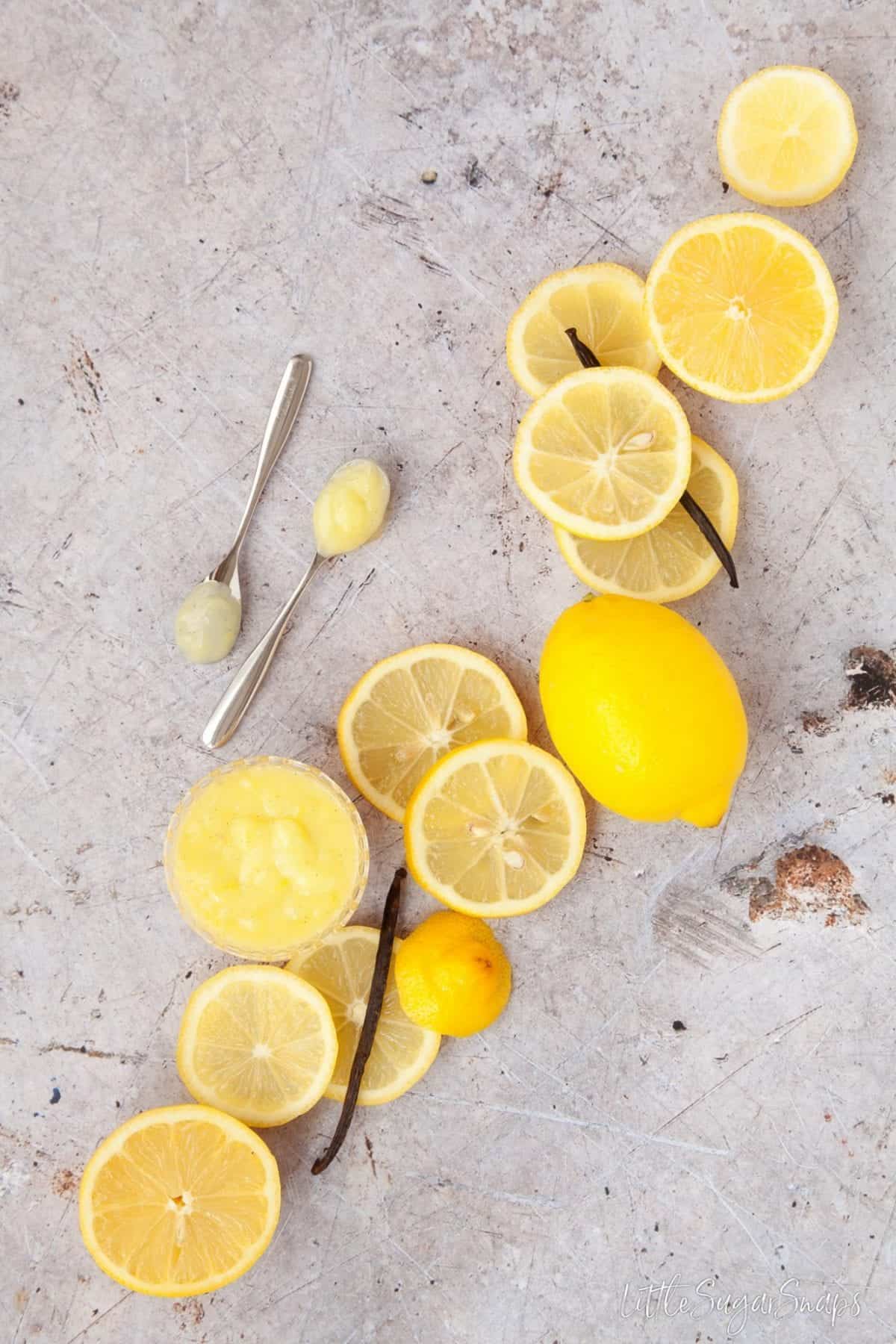 But joy of joys, today I have a recipe for small batch Vanilla Lemon Curd (or cheese) to talk about. And since it's ready in just 15 minutes there's no faffing around time scheduled in.
My recipe for Vanilla Lemon Curd makes precisely 1 small jar of curd. That's enough to keep the average household munching tangy, lemony toast for the working week or ample to fill a Victoria Sponge Cake. But it's not enough for the curd to sit languishing in the fridge for weeks on end until it eventually turns unpalatable.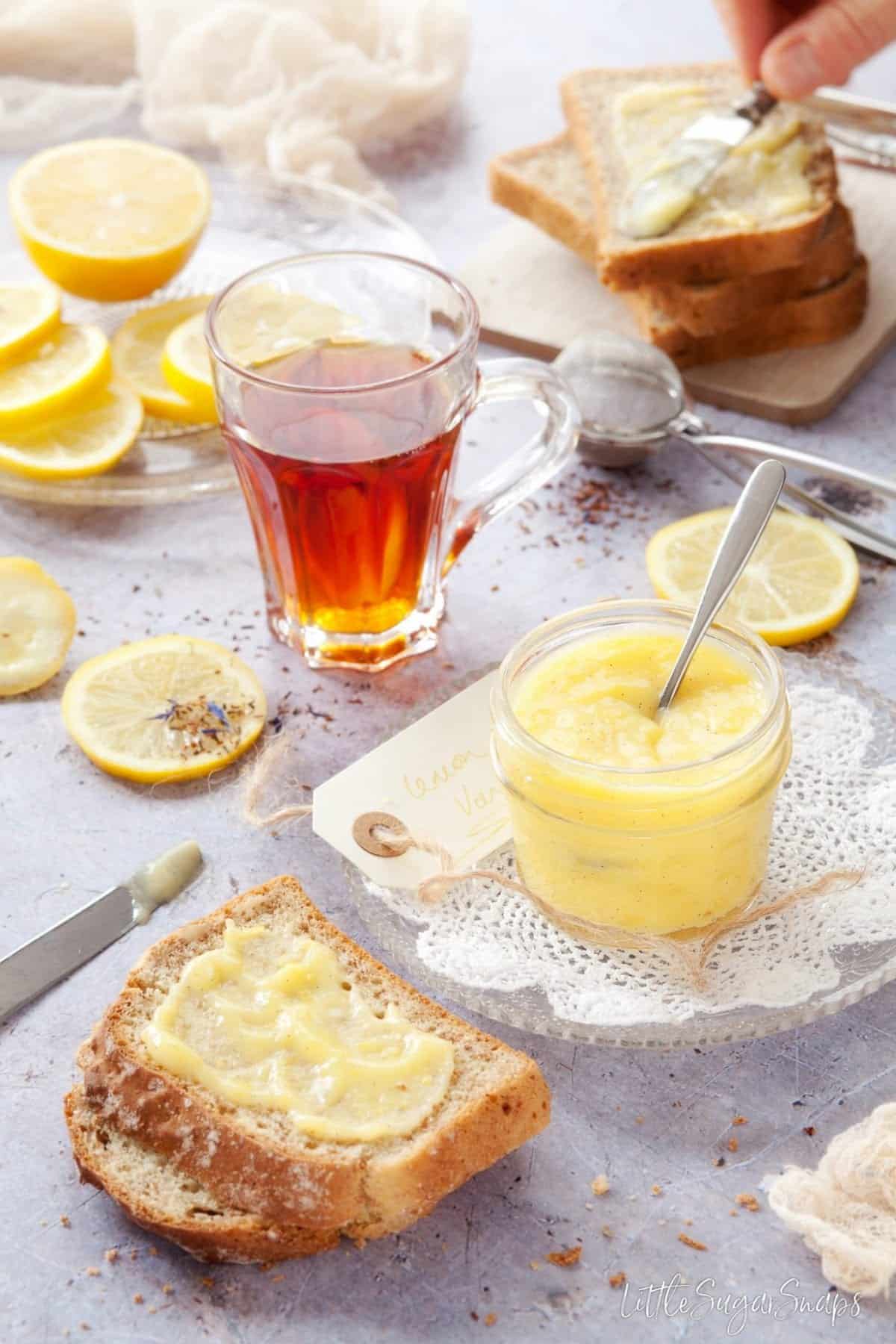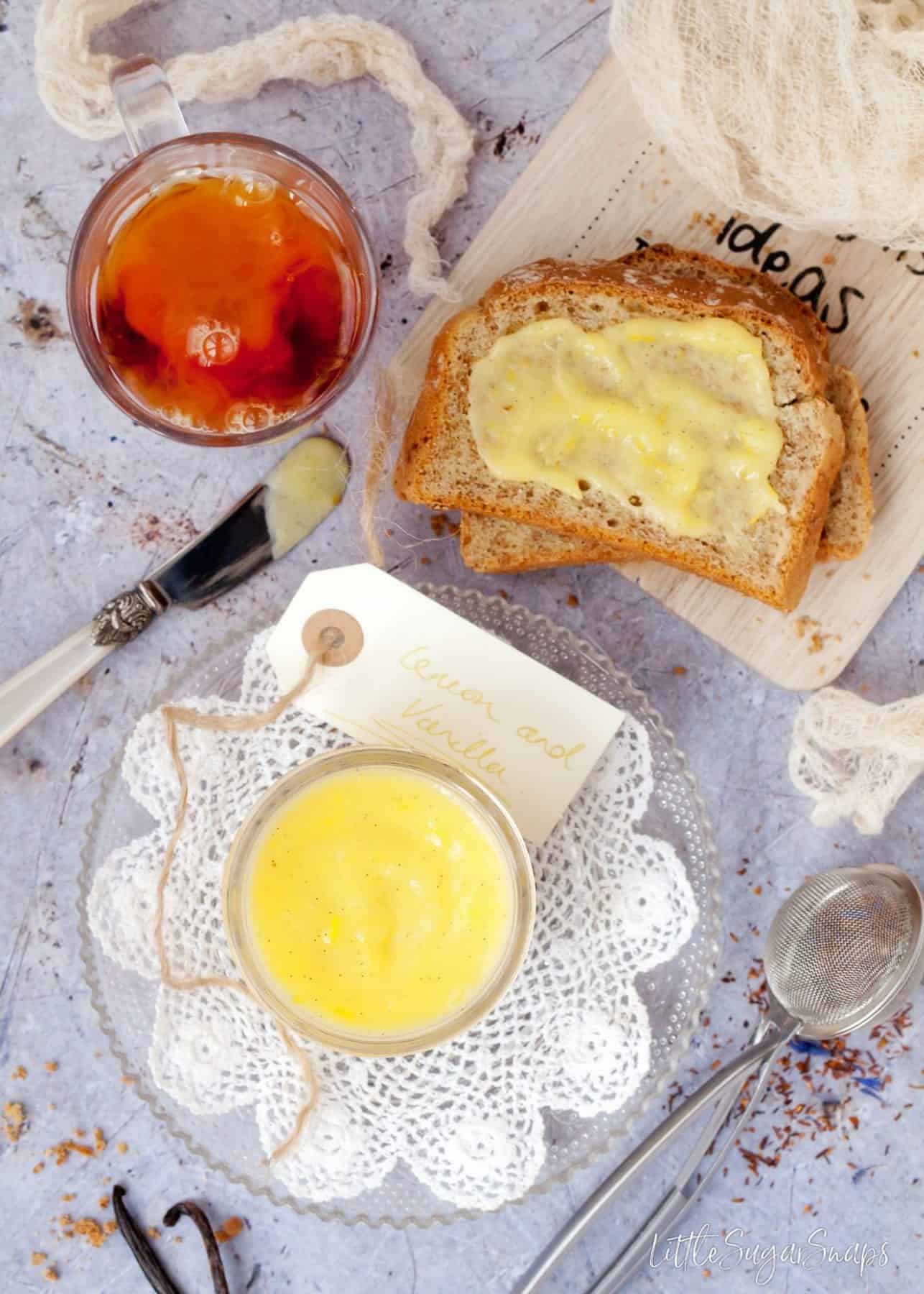 When I say there is no faffing around, I really do mean it. One pan and 15 minutes of your time is all this Vanilla Lemon Curd requires. Once made, this spread can be used in so many ways. Here's a few to get you going:
On toast/ crumpets/ muffins
With meringues and a splodge of whipped cream
To fill a Victoria Sponge Cake
Swirled into ice cream
Nestled inside of crepes with a pile of cream
Straight from the jar
With scones and clotted cream (sigh)
Folded into cream and stuffed inside of profiteroles
Inside quintessentially British classic l

emon tarts
That last suggestion pings me straight back to my childhood days, visiting my Grandma & Grandad on a Sunday. They raised a large family, many of whom also visited on Sunday afternoon, so tea was always a simple affair. But I recall it in detail. Both my Grandparents would tip a little pile of salt onto their plates and dip celery sticks into it. I think I stared a lot in sheer fascination. When it was time for dessert, homemade jam and lemon curd tarts always featured, minus the pile of salt. I need to make my kids some jam tarts – sometimes I get carried away with fancy stuff when fuss-free is often all that is required.
Talking of simple options, if you don't fancy Vanilla Lemon Curd, you can keep things classic and leave out the vanilla pod to give straight lemon curd. Personally, I think the undertones of vanilla really compliment the tart flavour of lemon, but I won't judge differing taste preferences.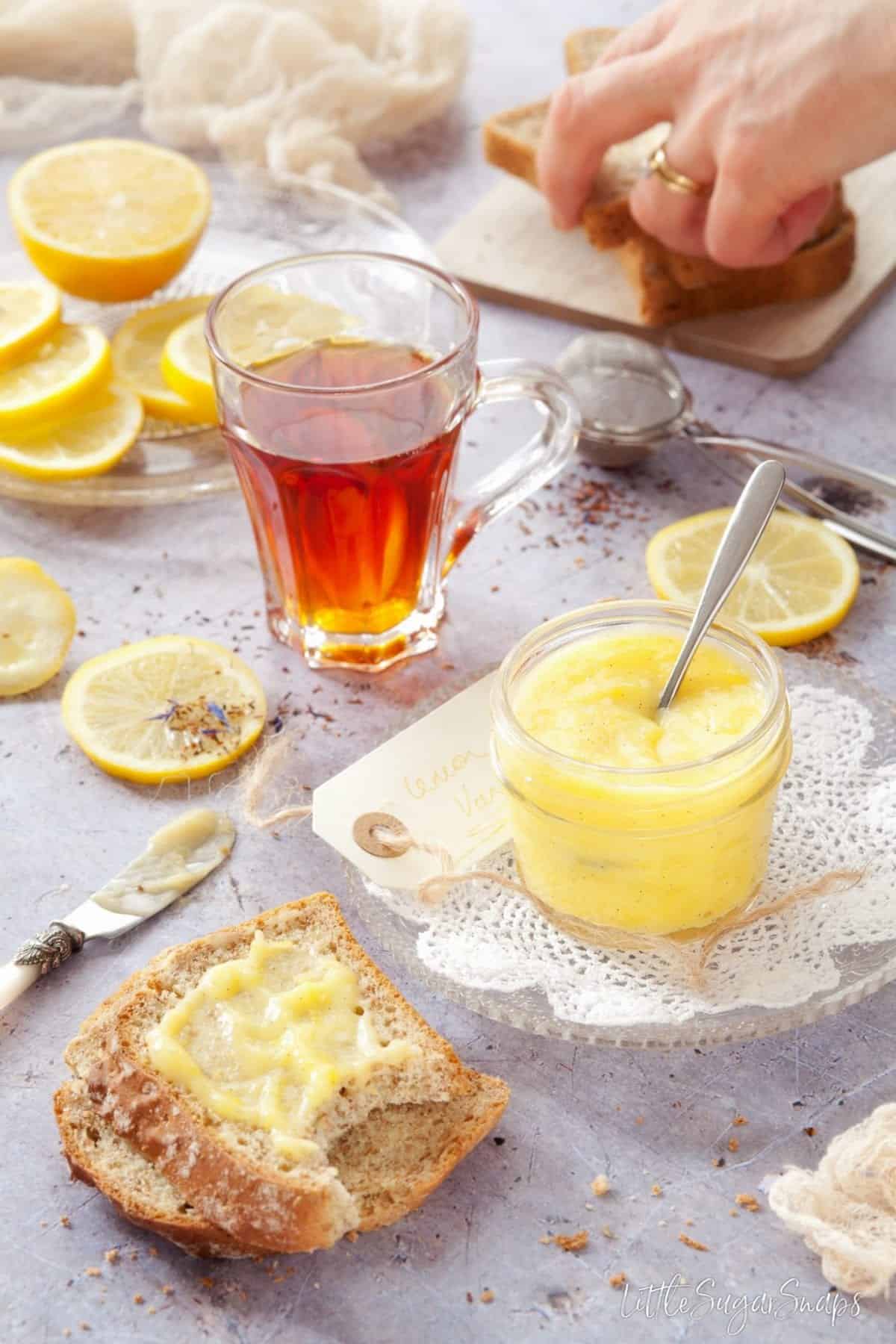 Disclaimer: This post contains Amazon affiliate links. Should you make a purchase through these links LittleSugarSnaps earns a small commission, however you pay the same price for the item (it does not increase). Thank you for supporting LittleSugarSnaps. I only promote and link to products I rate highly myself.
Ingredients
1

Egg - large, Free Range

1

Lemon - large

50

g/ 2 oz

Butter (unsalted)

70

g/ 1/3 cup

Caster sugar (see notes)

1

Vanilla pod
Instructions
Crack the egg into a heavy based milk pan (or small saucepan) and beat

Grate the zest from the lemon finely and squeeze the juice from the lemon and add to the pan

Cube the butter and add to the pan, along with the sugar

Split the vanilla pod in half lengthways and add to the pan (chop in half if it's too long for your pan)

Cook over a moderate heat, whisk continuously using a small whisk until the mixture thickens – about 5 minutes. Do not let it boil - I use a food thermometer to keep an eye on temperature and remove the pan from the heat when it reaches 85C/ 185F.

Remove the pan from the heat and continue to whisk for a further minute. Remove the vanilla pod and scrap the seeds back into the pan. Whisk to mix the vanilla seeds in.

Decant into a clean jar, let cool and then store in the fridge for up to 2 weeks
Pin Vanilla Lemon Curd
(Visited 441 times, 1 visits today)