The Chai Spice Steamer is a simple and delicate blend of Indian spices and frothy milk. Sweet, mellow and comforting. It is guaranteed to lift battered spirits.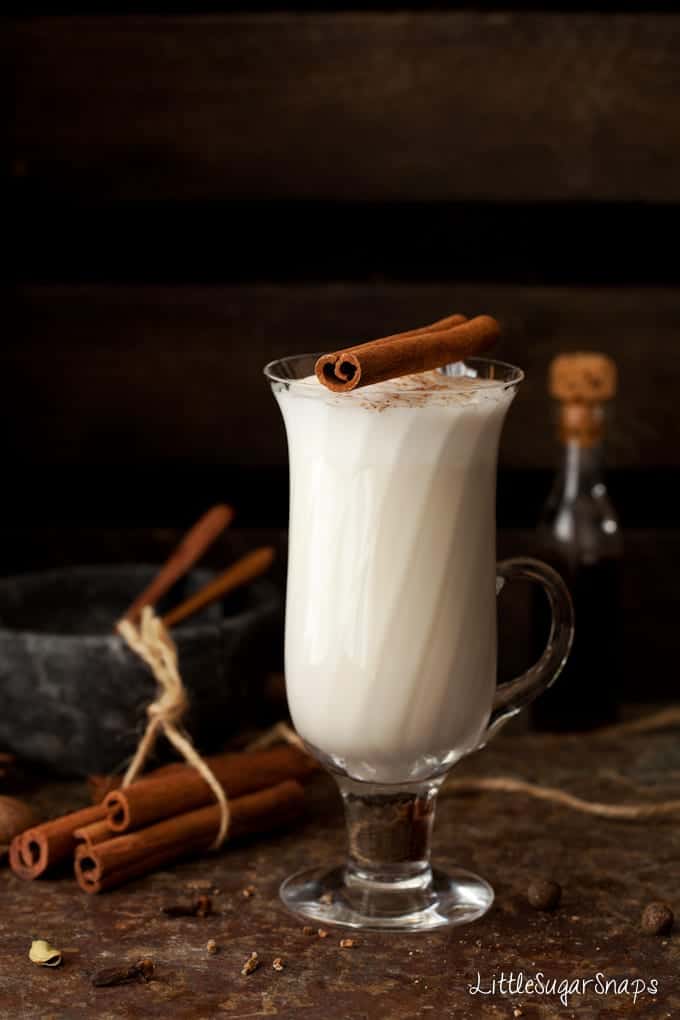 All of last week I was not feeling on top form. Nothing serious, but all I really wanted to do was stay home, wrap myself up in a blanket and drink soothing drinks. Only one of those things was an option. General life just gets in the way of recuperation sometimes. But nothing gets between me and a mugful of something warming and comforting when I'm feeling peaky.
What I enjoyed most last week, when frankly, I could barely manage excitement at mealtimes (who me?) was a simple Chai Spice Steamer. This drink is milky, sweet and flavoured with a blend of intoxicating Indian spices. Topped with a milk foam and a scattering of nutmeg, this is a lovely, mellow drink that feels more indulgent than it actually is.
At the heart of this ambrosial Chai Spice Steamer is my Masala Chai Syrup. Take my advice – fix yourself a jar of this amber nectar and stash it safely away in your fridge. Then, and only then, will these Chai Spice Steamers be yours for the taking…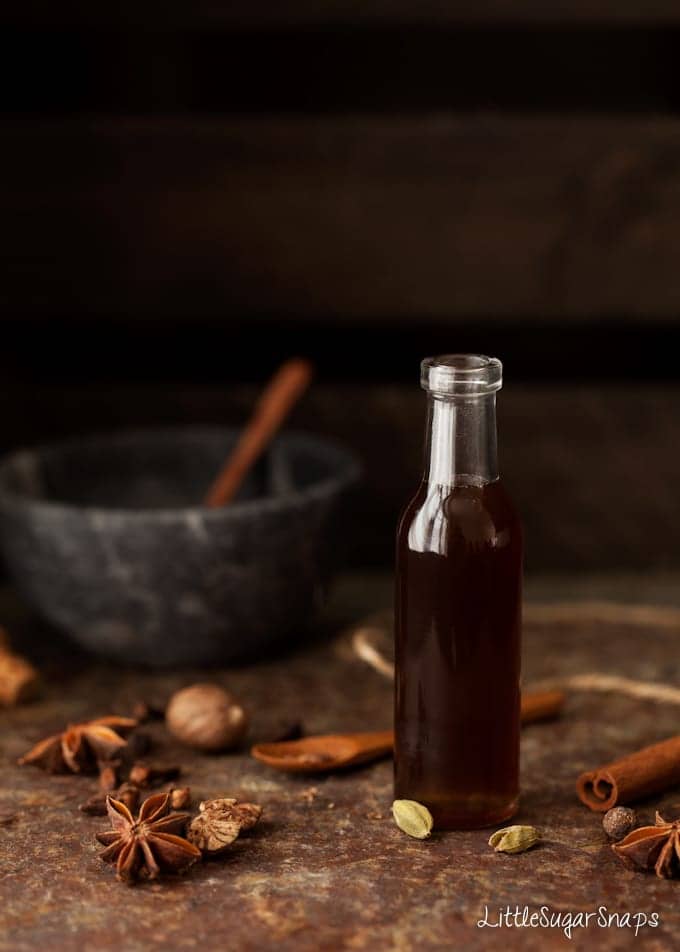 … In a matter of minutes.
… Whenever you want them.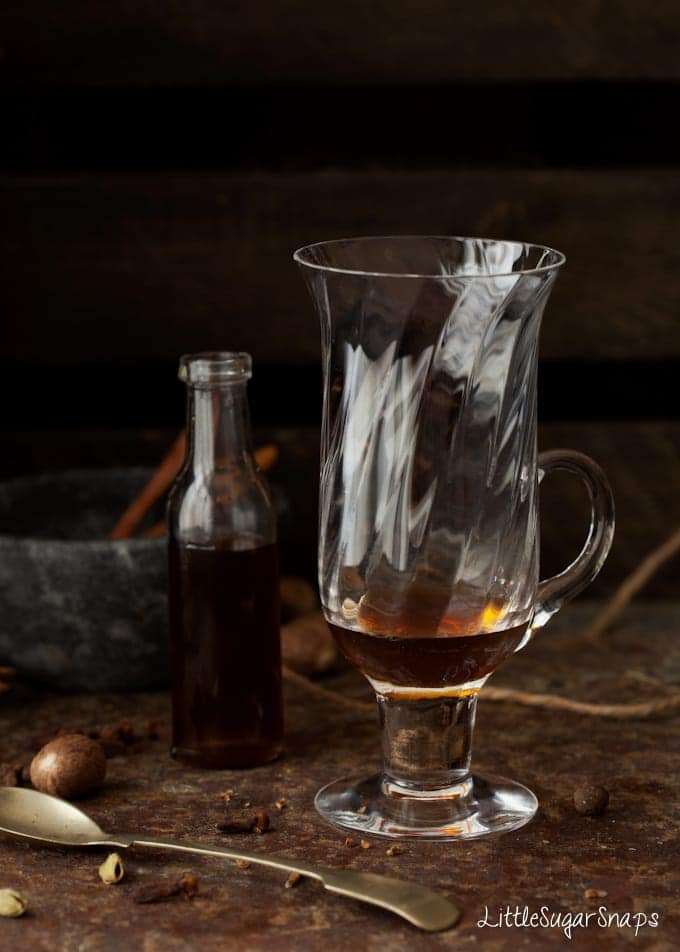 Oh Sweet joy.
I make my Chai Spice Steamer with full fat cows milk, which adds a touch of luxury and decadence to this drink. Once heated, I give the milk a quick whizz in my blender. It's a hassle-free approach to creating a wonderfully creamy foam to top my drink.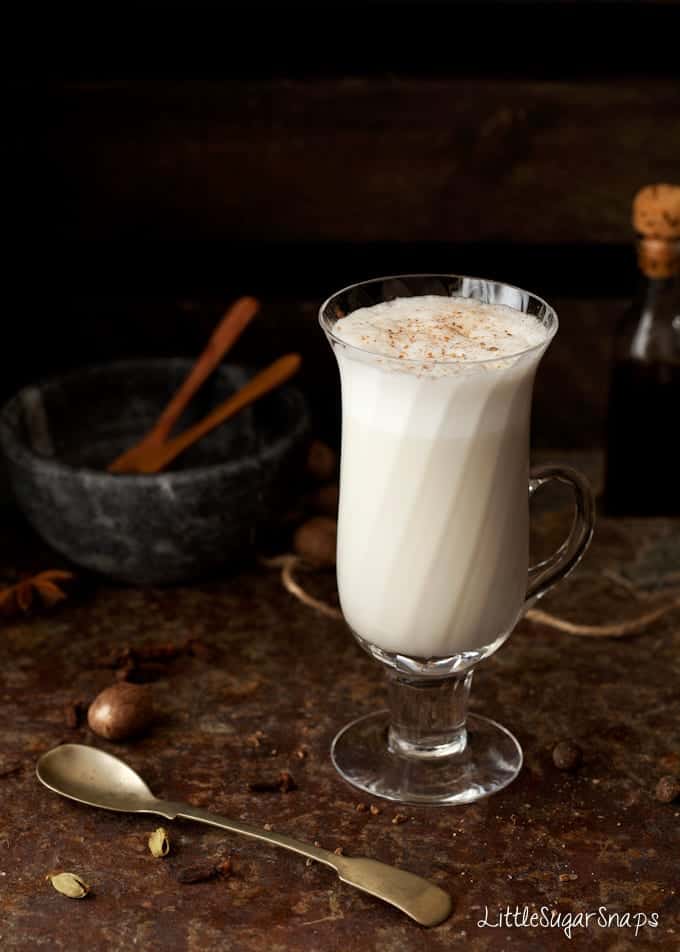 I don't top my steamer with extra cream as that just tips the balance. Instead of this Chai Spice Steamer being a slightly sweet, otherwise healthy drink, cream would plunge it into complete indulgence territory. I also find that adding cream detracts from those delicate spices. And that is a bad idea.
Since this Chai Spice Steamer can be made with many milk substitutes, I've been delving into which milks create the best foam and why. Until today, I'd assumed that the secret to a good milk foam must be due to the fat content. But I am, in part, mistaken.
The key to a good foam is, in fact, down to the protein content of the milk and the fat content. It's a two parter:
Milk proteins stabilize the air bubbles in milk foams
Milk fat destabilizes the foam, but it is desired for flavour
And that is why the foam on skinny milk surpasses that of full-fat in terms of volume and looks. But not in terms of flavour.
Moving onto alternative dairy and non-dairy milks, I've found a handy chart over at Live Science to help determine how milks compare in terms of protein content. As you can see, a number of non-dairy milks – almond, rice and coconut – have relatively low protein levels. Following the scientific train of thought I've been talking about, achieving a stable and silky foam for the Chai Steamer using these lower protein milks could be tricky. I just wanted to warn you.
But dairy-free readers, don't give up. I've come across several sources today suggesting that, despite the science, a good foam is achievable at least for almond and coconut milk. Please don't ask me to explain why. Science has never been my strong point. Let's just agree that dairy and non-dairy milks behave in their own mysterious ways. Do, however, let me know how your dairy-free foam works out when you make yourself a Chai Spice Steamer.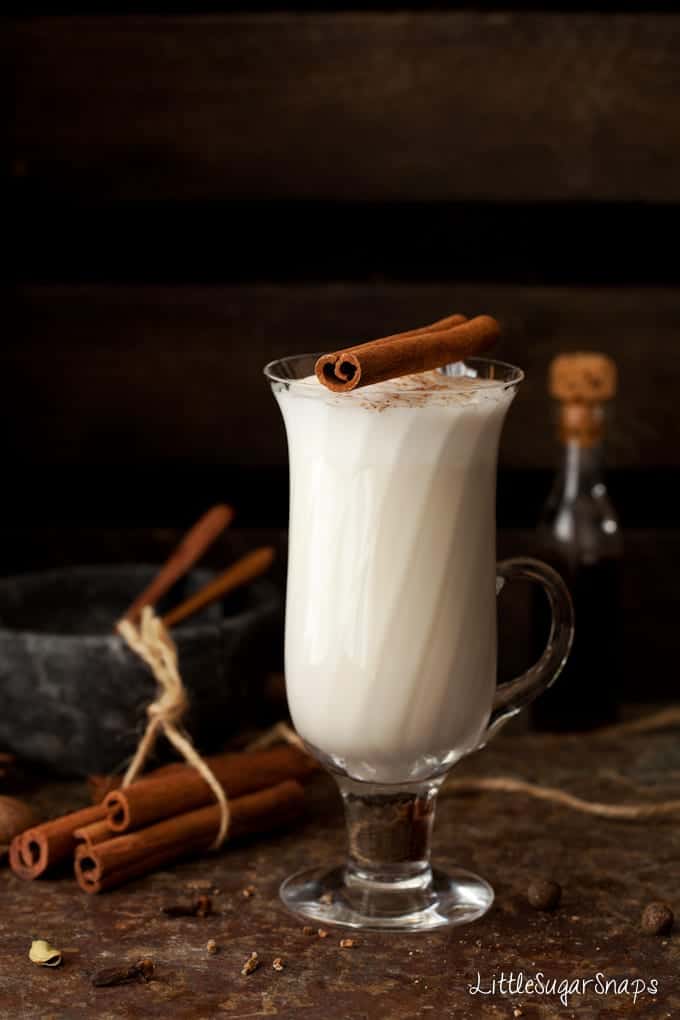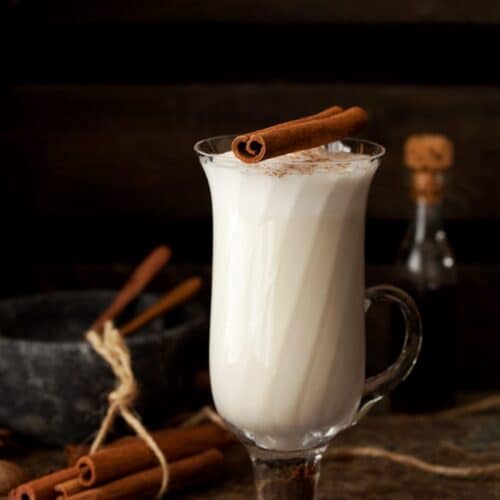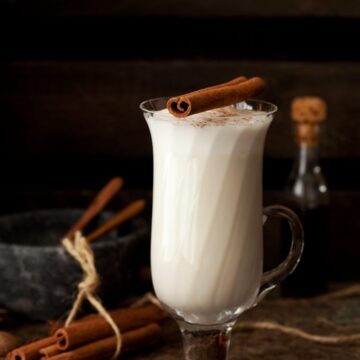 Masala Chai Spice Steamer
The Chai Spice Steamer is a simple and delicate blend of Indian spices and frothy milk. Sweet, mellow and comforting. It is guaranteed to lift battered spirits.
Print
Pin
Rate
Ingredients
180

ml/ ¾ cup whole milk

(or alternative milk of your choice)

15

ml/ 3 teaspoon Masala Chai Syrup

Ground Nutmeg or Cinnamon for dusting

1

cinnamon stick
Instructions
Pour the syrup into a heatproof glass

Heat the milk until scalding

Optional – pour the milk into a blender and blitz for 30 seconds to create a foam

Pour the milk over the syrup, stir briefly

dust with ground nutmeg or cinnamon and top with a cinnamon stick

Serve immediately
Notes
Adjust the amonut of syrup used according to how sweet and spicy you like your drink
Whole milk goes wonderfully frothy in a blender. If using non-dairy alternatives, the level of froth achievable may vary
(Visited 1,001 times, 3 visits today)