Homemade Christmas Food Gifts are a great way to show you care. Plus, they are totally customisable and there's no waiting on deliveries. Let's get stuck in with a few ideas.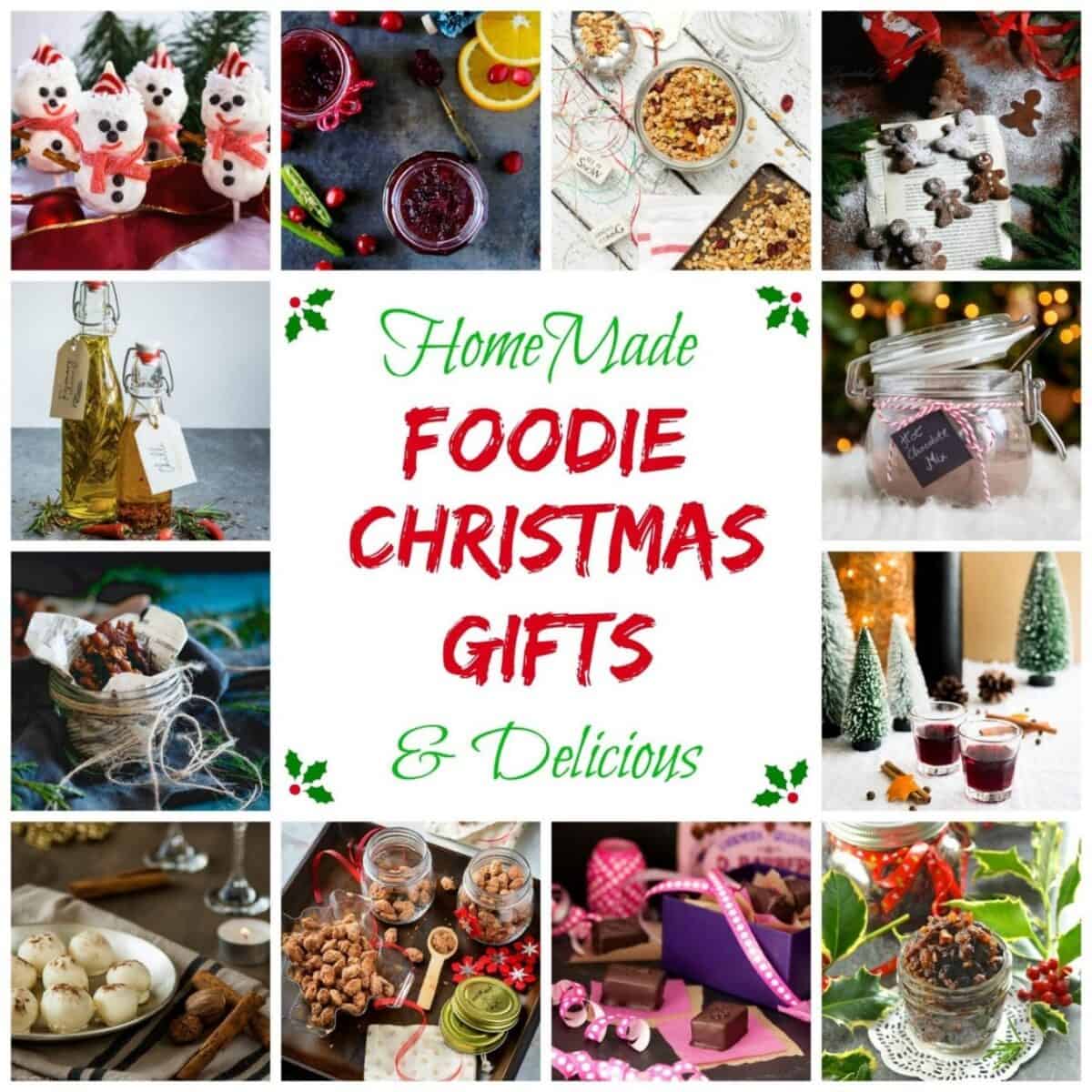 Making loved ones something that you know they will absolutely adore is one of the most thoughtful gifts of all. Homemade gifts can take many guises. They don't even have to be food related. But me being me, I lean towards anything foodie at every opportunity. I've compiled a list of delectable Christmas food gifts that can be made at home and (bonus) last minute. I've included some interesting sweet baking and chocolate ideas, a few homemade drinks and storecupboard preserves plus a stash of other little treats in between these categories. All that's left for you to do is pretty up your gift jars any way you see fit. Have fun.
Homebakes
These little treats may not be classic Christmas fare but they are a lot of fun. Slip into a gift bag and smuggly watch as the recipient beams from ear to ear.

Spiced Gingerbread Man Cookies @ La Petit Chef
A well baked Gingerbread Man (or woman, or snowman or reindeer or…) delights adults as much as the kids. Traditional. Sturdy. A winter winner.

Delicate & crisp cookies be-jewelled with festive cranberries look gorgeous packed in cellophane bags. Want to see?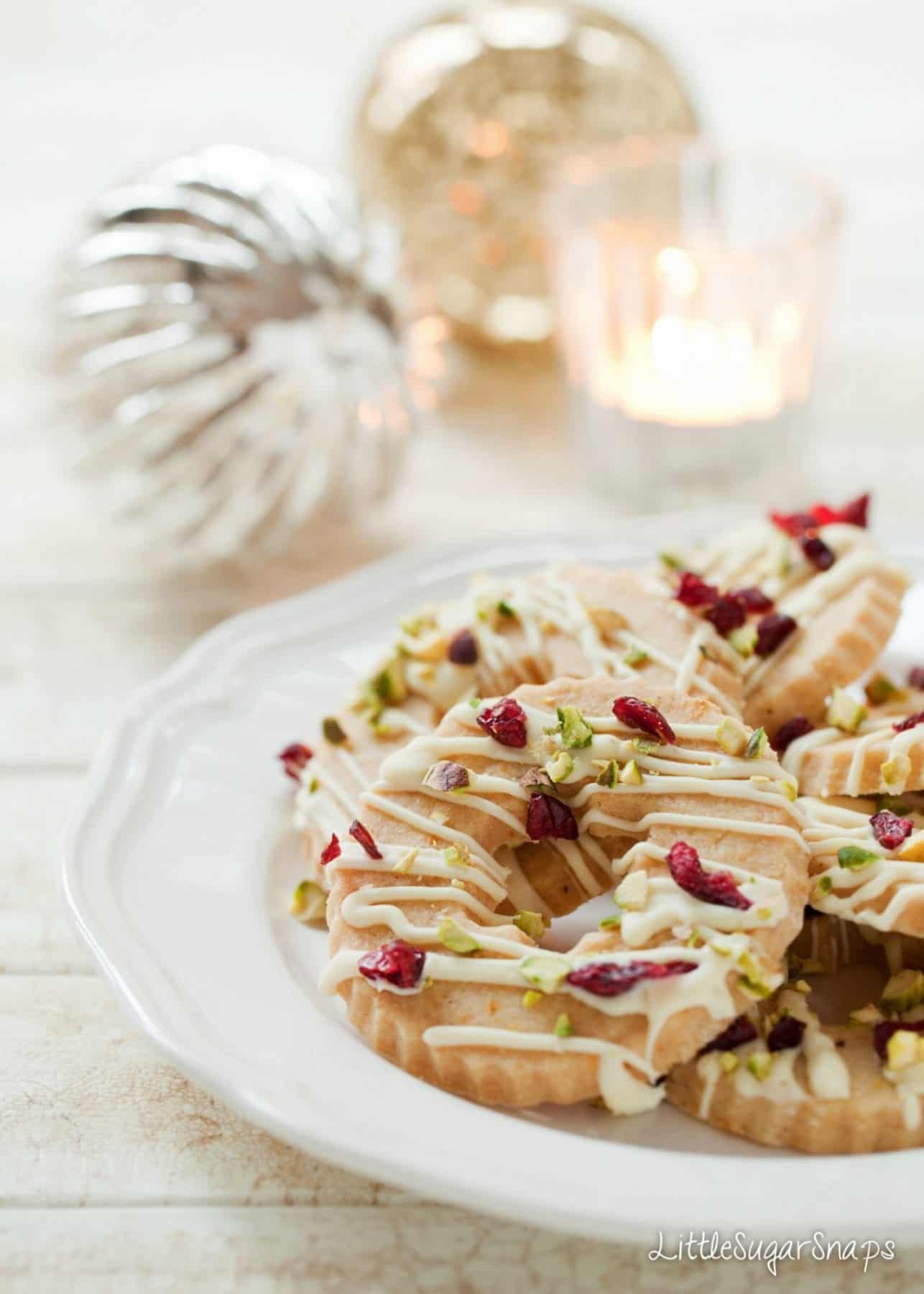 Preserves
It's never too late to whip up a round of mince pies. And if you make your own mincemeat you'll have a good filling on standby. Make enough to gift to the avid baker in your life too.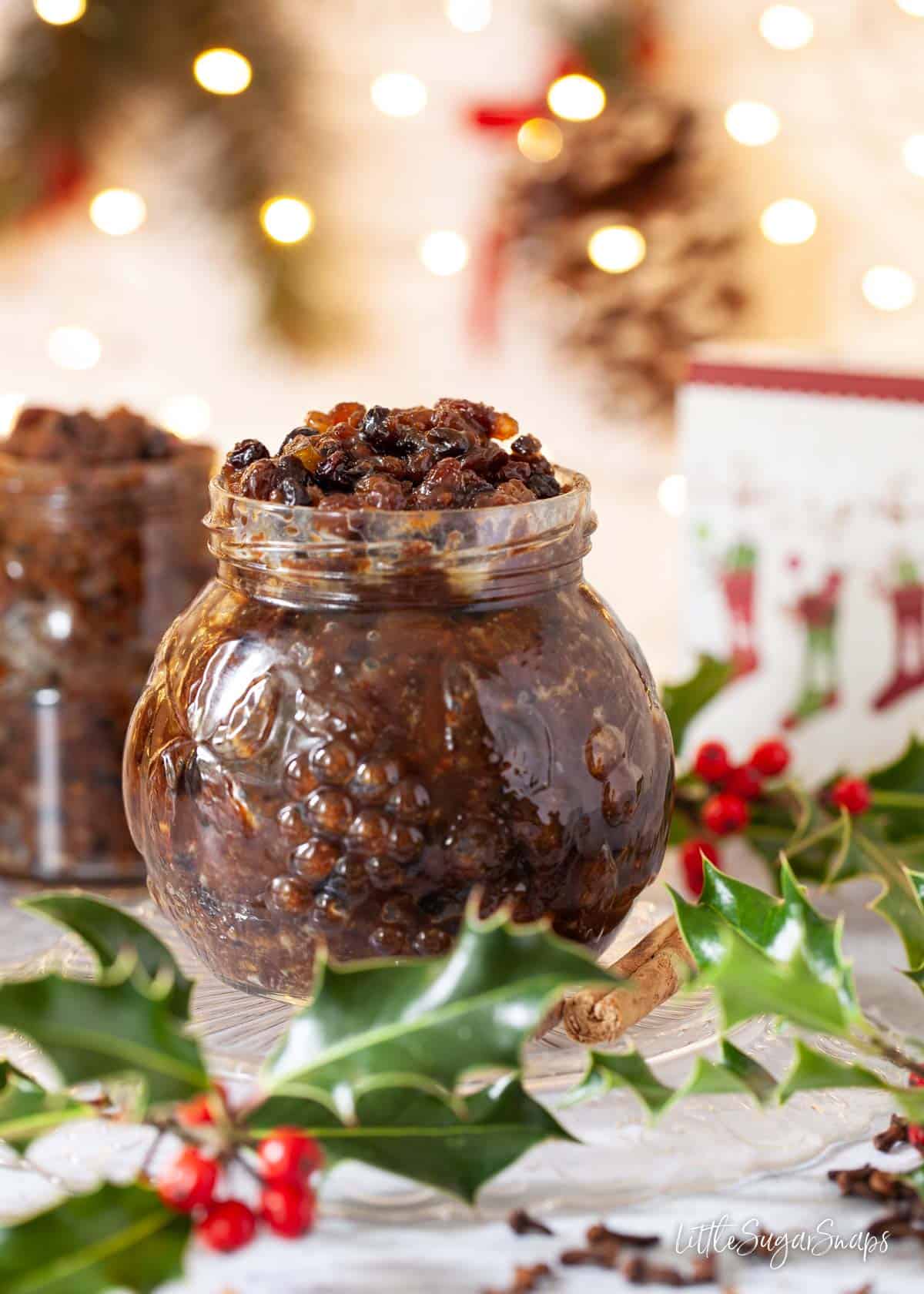 Pack this sweet ruby red jam made with cranberries, orange and a tiny hit of chilli into small jars and distribute amongst friends with instructions for them to slather it on toast or serve alongside a roast. Just don't forget to hold a jar back for your own table.

Make this figgy chutney for the person you know who lives & breaths Christmas just for the cheeseboard.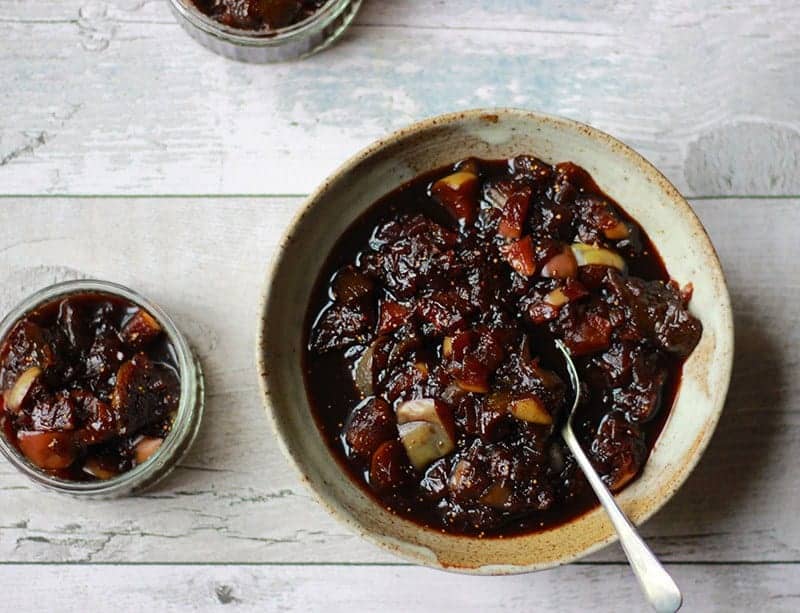 Drinks
Nothing beats a touch of the good stuff. Embellish your gift jar with candy canes, bags of mini marshmallows or chocolate stirring spoons for the ultimate chocoholic's treat.

So Christmassy. I'm thinking roaring fire, snowed up windows and me – on the sofa & in my pj's – with a glass of this at hand after all the preparations are in place on Christmas Eve.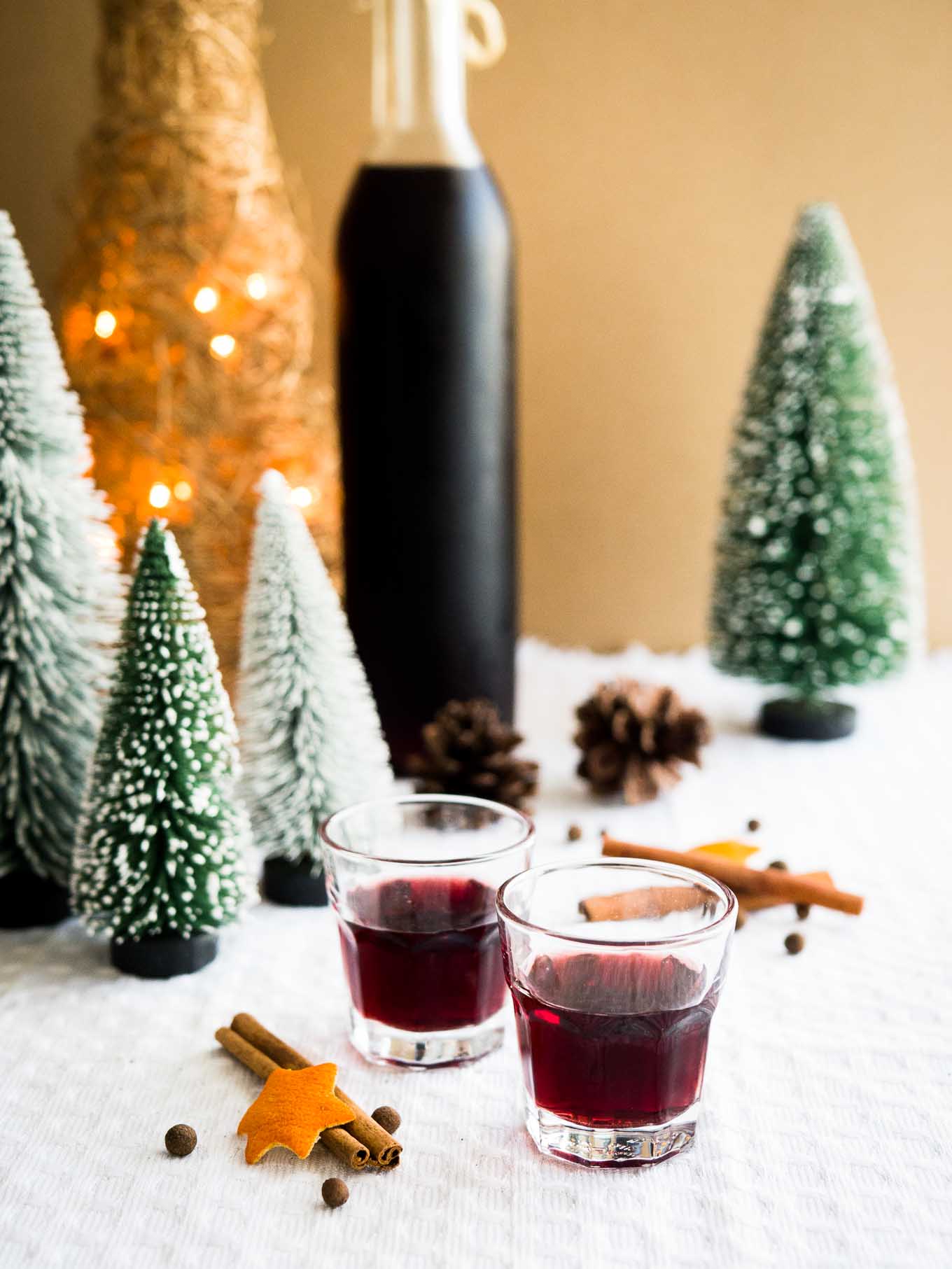 Kitchen Extras
I love the idea of making several varieties and sharing them between a few friends since a little flavoured oil goes a long way.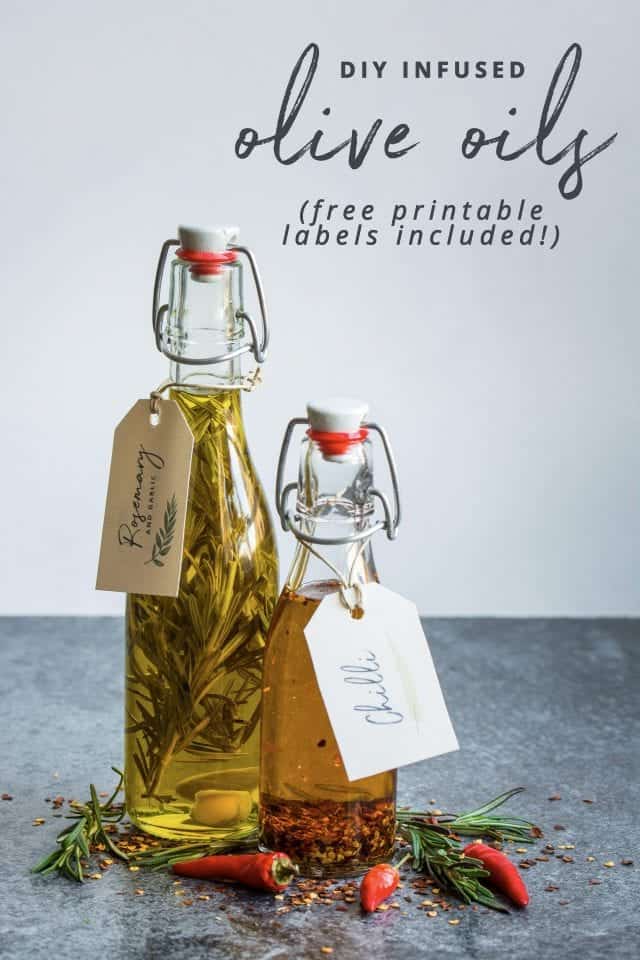 Not sure when to use orange sea salt? How about sprinkled on dark chocolate cookies. Or use in a spice rub for chicken. Or (my favourite) to rim a margarita glass. Again, a little goes along way, so make small pots and share amongst several friends. And yes, you do class as your own friend.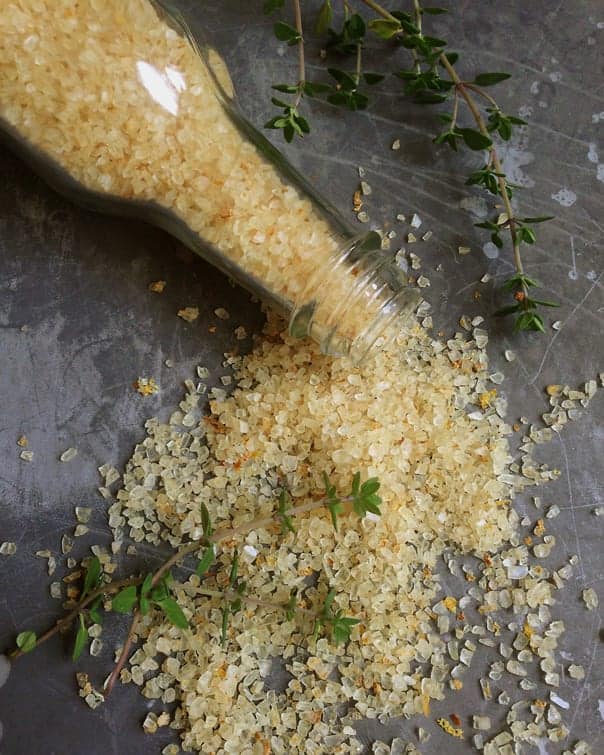 I saw these soup jars about a year ago and fell in love with them. Homemade soup is a real treat so pique somebody's interest and get them into something good this Christmas.

Loaded full of juicy Christmas flavours this granola makes an ideal breakfast over the festive period. And if you have house guests, load them up with a jar to take home as a parting gift.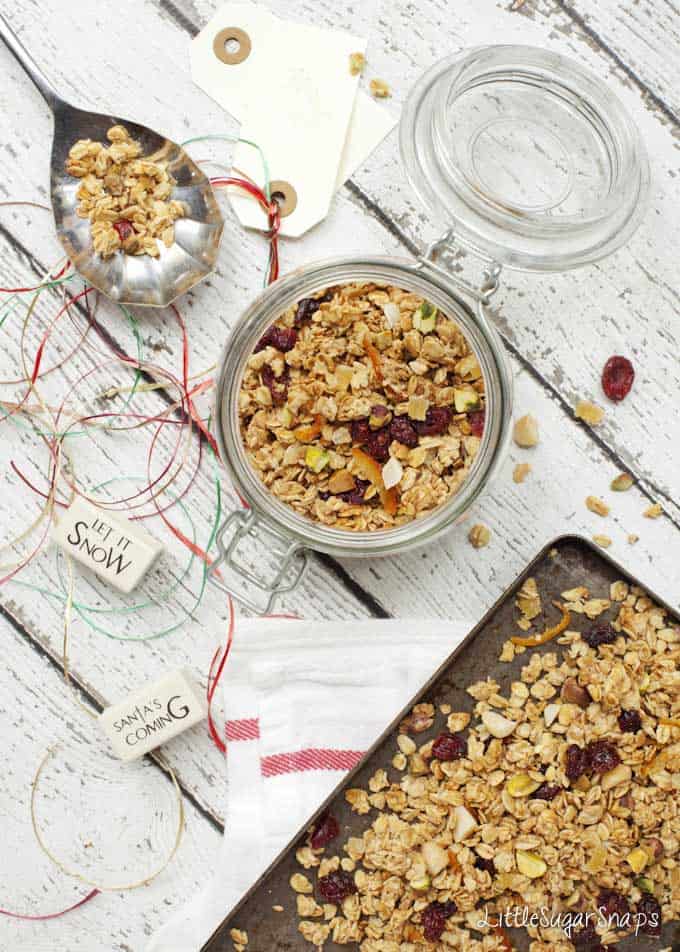 Sweeties
I always make room for a few homemade chocolates over Christmas. These bourbon truffles, tempered with seasonal spices and wrapped in white chocolates make a great handmade gift.

If you're after Christmas food gifts that are a little less traditional, box up some silky smooth caramel truffles studded with plenty of dried fruit and nuts.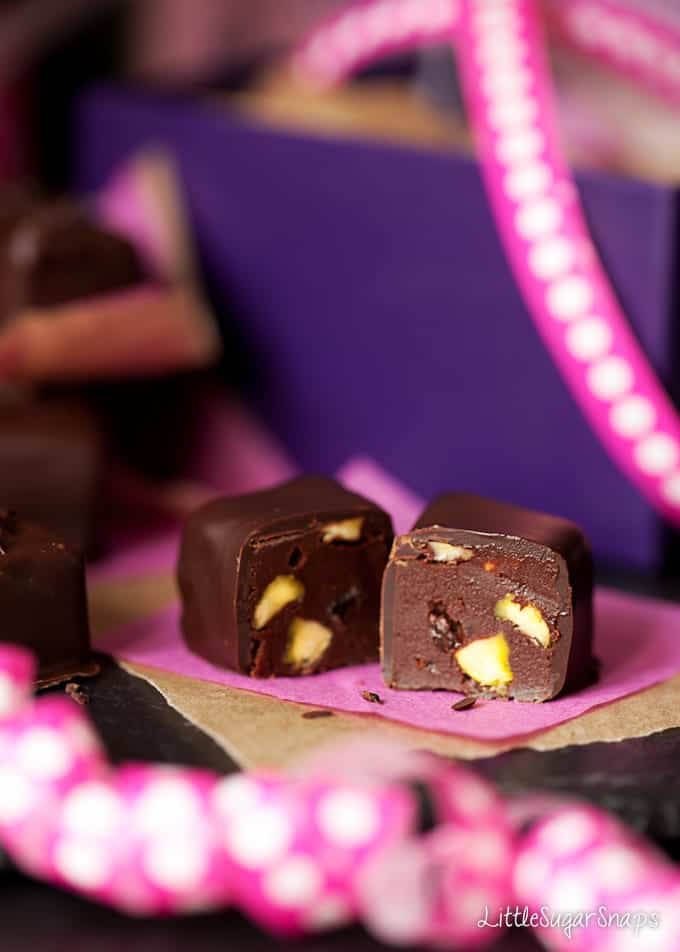 Homemade fudge. Mincemeat. Clotted cream. I'm in.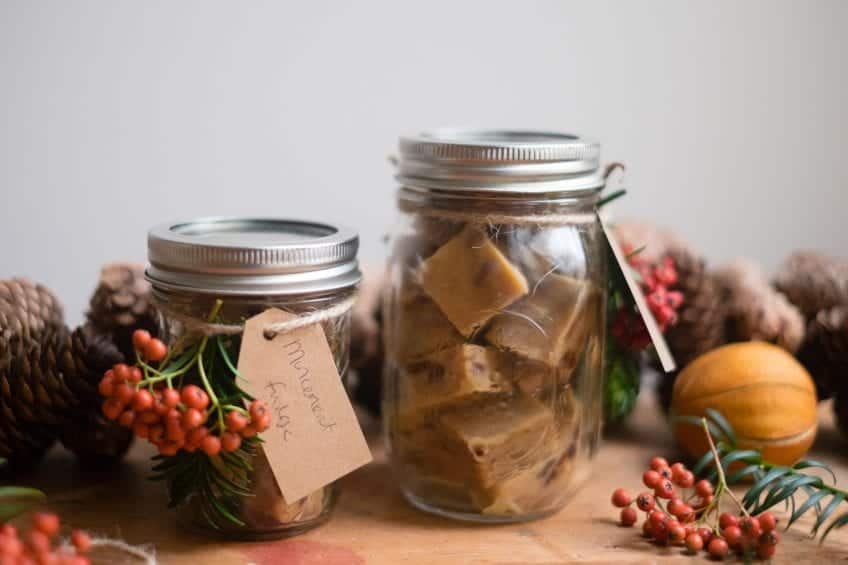 Sure to win favour with the kids, chocolate bark is a great way to surprise someone since you can customise to their tastes exactly. To get you going how about Peppermint Candy Cane dark Chocolate Bark or white chocolate bark with cranberries & pistachios?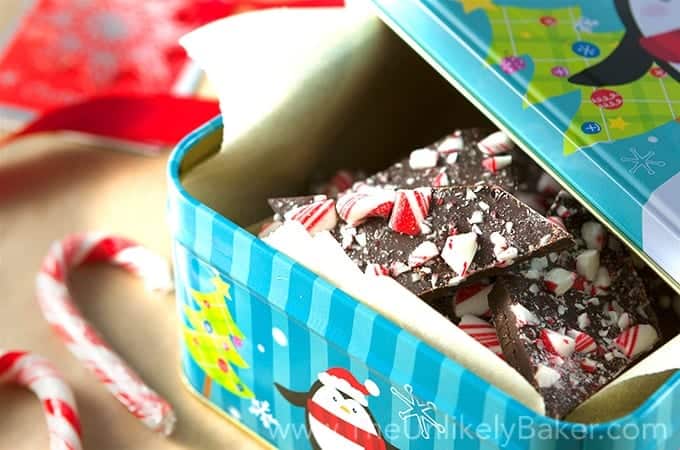 Nuts
Spicy, sweet and outrageously delicious. Gift it if you can bear to part with it.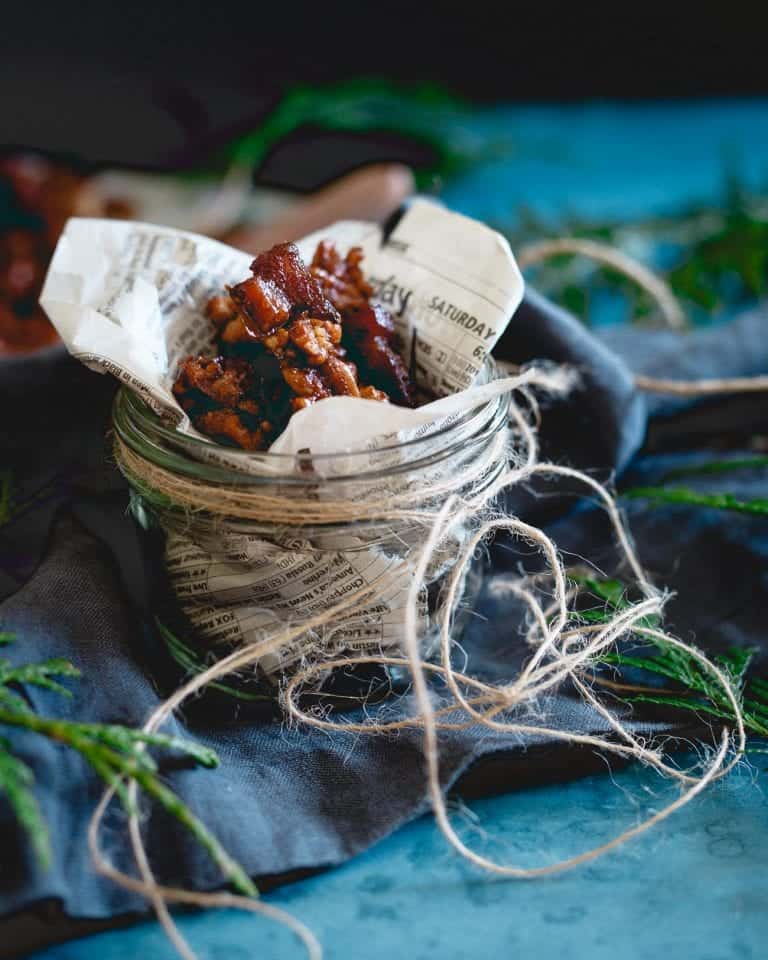 Classic but oh so good. What is Christmas without nuts anyway?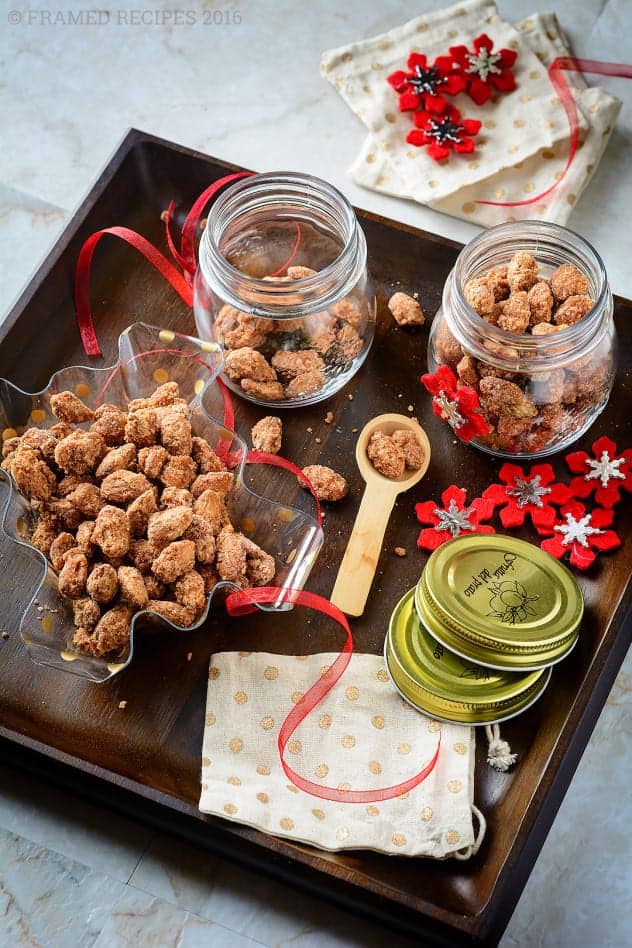 And things just keep getting better – booze and nuts. What more could your pals ask for?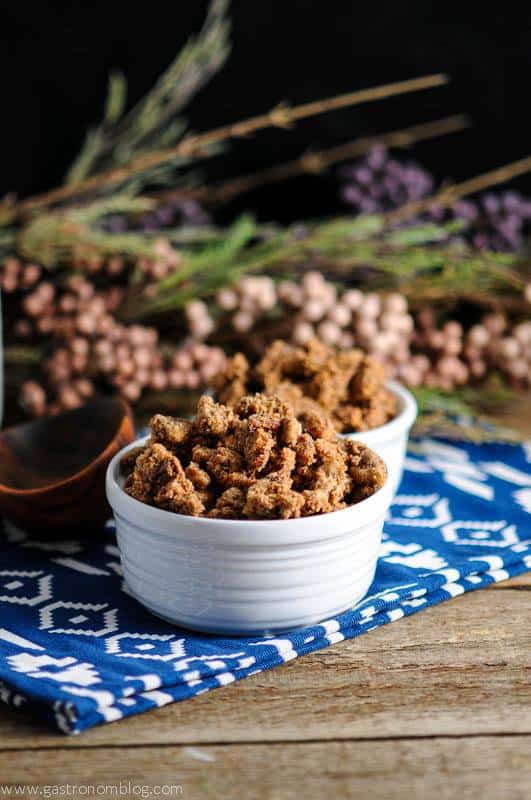 And I'm going to leave you with one final thought: imagine a hamper filled with a little of all of these wonderful Christmas food gifts… tra-la-la-la-la….
Did you enjoy this recipe compilation? I have more:
(Visited 26 times, 1 visits today)