The first of this summer's Bank Holiday Weekends has just passed us by in the UK. I'm going to be typically British for a moment and tell you that the weather was not quite up to scratch. What's with the frosts that won't go away even though it's now May? And chilling wind – just so you know – it's okay to hop right off for a few months. Despite the weather, my family were not deterred from heading outside with our food. We shivered our way through enjoyed two picnics on days out.
But guess what? Those picnics consisted of some very typical food. Think sandwiches, cherry tomatoes, a piece of fruit, the odd bag of crisps and some cartons of juice. There's nothing wrong with those food items, but there's no reason to settle for the norm when picnics could be so much more. A little bit of thought and a pinch of effort could make our standard picnic so much more exciting.
With excitement in mind, I've compiled a list of picnic friendly items to help you spice up your outdoor munch-up a little. I've included savoury pastry treats, carbohydrate based salads, hearty sandwiches, fresh salads, enticing nibbles, refreshing drinks and sweet treats. Basically, all you could possibly wish for and more besides. Plan ahead and include one or two different dishes each time you pack up for your day out. Before you know it, your friends will be swarming around you with picnic envy.
Savoury Pastry Treats
Those full-on flavours will satisfy vegetarians and non-veggies alike.
Forget the shop bought ones. Indulge. Splurge. Treat yourself to a proper Scotch egg.

When you know you want just a hunk of meat within your pastry – go posh.
Tempting Drinks
Pack some syrup, a bottle of fizz and some cups and treat the kids
Not driving? Treat yourself.
When you know the weather is going to disappoint (what are you, British?) – pack a Thermos flask – Bourbon optional but recommended.
Salads with Carbohydrates
Surprise on textures and flavours. Pack in neat little pots and enjoy.
So classic. But done so very well.
Hearty Sandwiches
This one is teasing me. Juicy, tender chicken, crunchy veg and that hit of savoury-salty intrigue from the peanut butter. Let's do it.

Indeed Ma'am. High tea on a picnic is possible.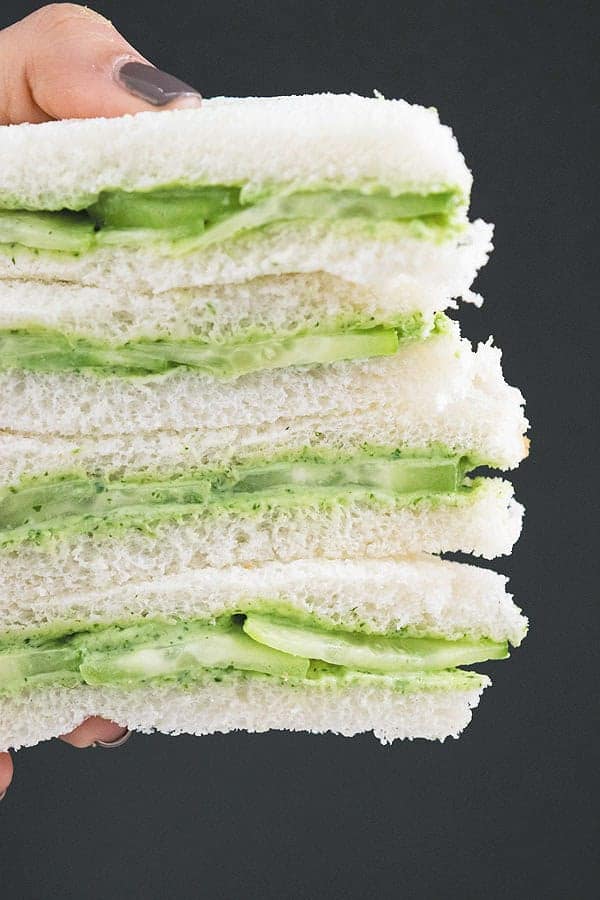 Top notch. Coronation chicken, move over.
Tantalising Nibbles
So pretty. I reckon even the kids would be tempted.
Dare to be different. The filling can be customised depending on your preferences and they hold together well.

Individual Frittata. Enough said.

If only we could take that pretty plate with us to serve them on. Regardless, olives are necessity on picnics, so let's make them good ones.
Fresh Salads
Spiralised Greek Salad @ www.oldhousetonewhome.com
Following the latest trends (exactly like my wardrobe) what 2016 picnic would be complete without a spiralised salad? This one is a corker, filled with the flavours of laid back, sun-soaked Greece.

Robust and full of flavour. Easy to pack into individual containers.
A refreshing update on the classic slaw. Not a scrap of mayo in sight.
Sweet Surrender
Hearty fuel for that rounders game you've promised the kids.
Munch mid-walk or during the sit down picnic. It's entirely up to you… if you can wait.

The epitome of British summertime in a cupcake.
A healthier alternative dessert to pack for a picnic… or a great palate cleanser after an earlier indulgence.
Round-up complete. Right now, I'm imagining all of these picnic items laid out together on a picnic blanket.
All. At. The. Exact. Same. Time.
It's a pleasant thought.
Did you enjoy this recipe compilation? I have more:
(Visited 53 times, 1 visits today)